Demystifying SR-22 Insurance: Your Guide to Affordable Coverage
You'll need to become familiar with an SR-22 if you're regarded as a high-risk driver, such as someone who has earned a DUI or has had several traffic infraction convictions.
Getting SR-22 insurance is different than getting our regular car insurance. That is why we have this detailed guide for you to help you understand everything you need to know about SR 22 insurance.
What is an SR-22?
An SR-22 is a document your auto insurance provider submits to a state to demonstrate that you have the necessary minimum auto liability insurance coverage. There are several names for this document, including "SR-22 bond" and "certificate of financial responsibility."
When SR-22 insurance is mentioned, it simply refers to a vehicle insurance plan that involves having an insurer submit the SR-22 form on the driver's behalf. Florida and Virginia both utilize the SR-22 but also have a variant called the FR-44, which just adds to the complexity. The FR-44 is nearly identical to an SR-22, however, it necessitates higher amounts of auto insurance.
How SR-22 works?
Every driver should be able to analyze when an SR-22 will be necessary. As a consequence of a driving infraction, you will often receive a court order ordering that you obtain one. The Department of Motor Vehicles in your state can also inform you if an SR-22.1 is required.
It is up to your auto insurance provider to submit an SR-22 form on your behalf. Although you might be able to add this to an existing policy, you should be aware that not all motor insurers will offer SR-22 insurance. You will need to look for a new policy in this situation.
Unfortunately, getting an SR-22 and the related offense will incur significant upfront costs. The SR-22 filing itself may result in a one-time fee from your insurance. Once your coverage is established, be ready to pay your insurer a fee or a significant percentage of your yearly premium upfront.
Why is SR-22 required?
While SR-22 regulations differ from state to state, many of the situations where you'll require one are common. Here are a few common reasons for needing an SR22:
Several driving infractions in a short period of time
Not having auto insurance for a car that is registered
Defaulted child support
DUI, DWI, or some other severe moving offense
A conviction for driving without insurance or involvement in an accident without adequate insurance
An SR-22 is also required to get a license that has been suspended or revoked back
A crucial step in obtaining a hardship or probationary license is also submitting an SR-22
How do I get an SR-22?
You only need to give your insurance provider a call if they provide SR-22 form filing services, and they will take care of everything. They will amend your current policy to include the SR22 endorsement before submitting the necessary SR 22 insurance documentation to the relevant state.
You'll need to get a new policy if you don't have vehicle insurance or if your existing insurer doesn't provide SR22. It's an excellent idea to let potential insurers know up front that you need an SR-22 to save yourself time as many insurance companies don't offer this coverage.
Which are the best companies for SR-22 insurance?
| Car Insurance Company | Average annual cost for those without SR-22s and clean driving records | The average annual cost of a DUI and SR-22 |
| --- | --- | --- |
| Allstate | $2,793 | $3,723 |
| American Family | $2,167 | $3,071 |
| Auto-Owners | $1,798 | $3,797 |
| Erie | $1,859 | $3,114 |
| Farmers | $2,302 | $3,783 |
| Geico | $1,598 | $3,428 |
| Nationwide | $1,711 | $3,254 |
| Progressive | $2,053 | $2,930 |
| State Farm | $1,754 | $3,240 |
| Travelers | $1,573 | $3,098 |
| USAA* | $1,392 | $2,787 |
Which state require SR22 insurance coverage?
Many state require an SR22, while other state like Delaware, Kentucky, Minnesota, New Mexico, New York, North Carolina, Oklahoma, and Pennsylvania do not require it.
Learn more about SR22 Insurance requirements as per various states laws:
What are Difference between SR-22 insurance and FR-44 insurance
An SR22 is a document that your insurance provider gives you upon request to prove to the DMV that you have the required level of liability insurance. You need to have this certificate on file with the DMV in order to have your driving privileges back. In most states, you won't be able to drive without it. Every state in the country accepts the SR22 certificate.
An FR-44, like an SR22, is a certification that you have the insurance coverages necessary to acquire insurance. As of right now, only Virginia and Florida use the FR-44 certificate. This document demonstrates that you have additional insurance above the minimal minimum needed for the SR22 certificate.
Actually, the FR44 certificate mandates that you maintain liability coverage that is at least twice as high as what is required for the SR22. This certificate demonstrates that you have the insurance coverage required to protect yourself in the event of an accident as a high-risk driver.
How to save on SR22 insurance?
Here are 9 possible strategies for making an SR 22 Policy more affordable:
Learn more about the guidelines and the policy: It is best to educate yourself about the SR22 policy's laws, restrictions, and structures before making a purchase. You can then traverse the policies, demands, and all the other specifics more easily as a result. To determine the minimum liability standards, it is crucial to understand the SR22 criteria in your particular state. You'll be able to locate insurance that fits your demands and your budget if you're well-informed on the subject.

Reduce insurance coverage to liability only: This strategy may help you save some money, but it involves some risk, so you should only use it if you are the only person who uses the car and it is an older model.

Increasing your deductible: States have a set minimum level of coverage for drivers' SR22 policies. Ensure that the policy does not wind up costing you a fortune by modifying your coverage level to provide cheap and sufficient protection, you may speak with your insurance agent or firm for this.

Ask about discounts: Often, drivers with good records receive additional savings on SR22 insurance. Additionally, insurance companies provide discounts upon request, and the following individuals may be eligible for one:
People in certain age groups
Students under the age of 25 with a stellar grade point average
Students who continue to be protected by their parent's health insurance
Retirement Age People
For some vehicle categories, such as compact or utility vehicles
5. Make your payments on time: Making your payments on time without any delays is one of the best strategies to save money on your SR22 insurance coverage. Failure to do so will result in additional fees, fines, and penalties, which will raise the cost of your insurance overall. By setting up automated payments, you may most effectively prevent late fees and other consequences.
6. Obtain combined coverage for all of your cars: Insurance companies frequently offer discounted rates and lower SR22 costs if you combine coverage for all of your other vehicles with that for your primary vehicle.
7. Drive more responsibly: There are many advantages to driving safely, both on and off the road. A safe driving record, defined as a record free of infractions or accidents, is rewarded by certain insurance carriers with savings.
8. Increase your credit score: One of the easiest strategies to lower your insurance prices is to have a strong credit score. Most companies assess a person's credit rating when they buy insurance.
9. Invest in a less expensive car: If you buy a less expensive vehicle for your needs, the insurance will be less expensive overall. These kinds of cars often provide a reduced risk since they are typically less expensive to fix and have a smaller chance of being stolen, which makes them less expensive to insure.
Frequently Asked Questions
What Does the SR Stand for in SR 22 Insurance?

SR stands for Safety Responsibility in SR-22 insurance.

How much does an SR-22 cost?

The cost to file an SR22 insurance form ranges from $20 to $50 and is required for high-risk drivers. SR22 insurance typically costs between $167 per month and $2,000 per year, depending on the state and the insurance provider.

Is SR-22 and FR-44 the same?

No, SR 22 and FR 44 are not the same. The primary distinction between an FR44 and an SR22 is the requirement for additional liability insurance with an FR44.

How long do I need an SR-22?

The majority of states require an SR-22 for three years, but to confirm the exact period of time, you should get in touch with your state DMV.

How do I remove SR-22 from the insurance policy?

The policyholder must get in touch with their car insurance provider to get an SR-22 removed from their insurance plan. The policyholder must then inform the insurer that they no longer require an SR-22 to be kept on file. The insurance company must then cancel the SR-26 form and return the SR-22 to the proper parties.

We generated 12,100,000+ Quotes (...counting), Helping People to Save Money and Time.
Editorial Guidelines: The above is meant as general information to help you understand the different aspects of auto insurance. This information does not refer to any specific auto insurance policy. Coverages and other features vary between insurers, vary by state, and are not available in all states. References to costs of coverages/repair, average or typical premiums, amounts of losses, deductibles, etc., are indicative and may not apply to your situation. We encourage you to speak to our insurance representative and to read your policy contract to fully understand your coverages.
Was this article helpful?
Featured Posts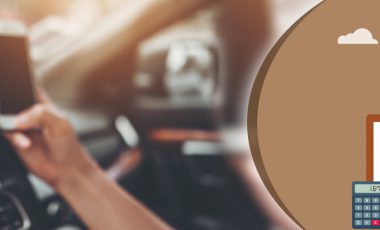 Key Insights Driving under the influence is not only a serious crime, it can also increase your insurance rate to[...]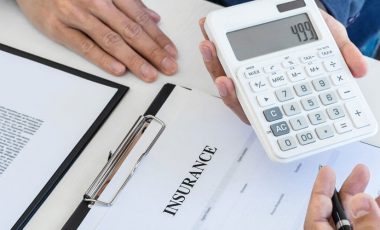 Key Insights Liability car insurance is mandatory for every driver in any state of the country. As per the basic[...]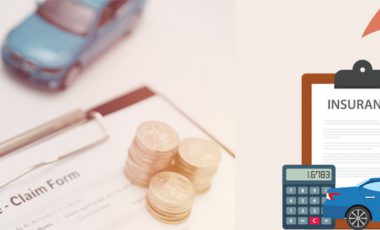 Key Insights The average car insurance rate in any state can vary a lot from driver to driver. There are[...]