Companies
Name
Min Coverage
Full Coverage
Geico
$49

/mo

$120

/mo

Gainsco
$55

/mo

$139

/mo

Allstate
$58

/mo

$146

/mo
Cheapest Car Insurance in Florida
At Rateforce our goal is to provide you the cheapest car insurance FL rates. Hence, we have calculated the average rate from more than twenty different drivers of different ages, DUIs, and vehicle types. Here is the list of the cheapest insurance carriers in Florida for 2021.
Best Car Insurance Quotes in Florida
There is a difference between searching for the cheapest and searching for the best car insurance companies. There are a lot of factors that determine which is the best insurance provider company like the health of the company, its reliability, and quality. Here are the companies which provide the best Car insurance rates in FL:
Companies
Name
Quotes
Geico
$68

/mo

Gainsco
$75

/mo

State Farm
$128

/mo

Mercury
$149

/mo

Travelers
$161

/mo
How to find best Car Insurance Coverage Policy In Florida
Minimum Florida Car Insurance Requirements
To get your vehicle on the road in any state of the USA the driver needs to have minimum insurance coverage. The conditions for minimum insurance coverage varies for each state. In Florida also, the minimum insurance requirements are unique: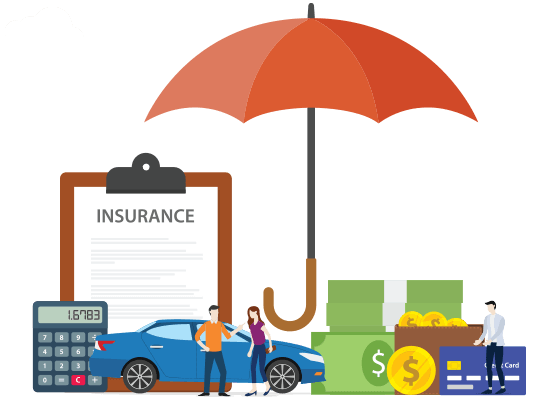 Cheap Minimum Liability Car Insurance Companies in Florida
Here is the list of best companies that provide the lowest average rates to drivers for state minimum insurance coverage in Florida:
GEICO: $76 per month
StateFarm: $86 per month
Progressive: $98 per month
Travelers: $109 per month
Allstate: $119 per month
Cheapest Basic Full Insurance Coverage in Florida
Here is the list of top insurance companies that provide the lowest average rates to drivers for our unique basic full insurance coverage in FL. It includes collision and comprehensive auto insurance coverage apart from state minimum auto insurance coverage.
Progressive: $184 per month
Travelers: $197 per month
GEICO: $209 per month
StateFarm: $216 per month
Allstate: $224 per month
Cheap Premium Full Insurance Coverage in Florida
Here is the list of top auto insurance carriers that provide the cheapest full coverage in FL. This covers all coverages as defined by state law in full coverage requirements with maximum benefits. Drivers with a clean driving record may consider this option.
Progressive: $215 per month
Travelers: $247 per month
GEICO: $260 per month
StateFarm: $290 per month
Allstate: $310 per month
Additional Insurance Coverage in Florida:
Collision Coverage:
Collision coverage insurance is important in the case when your vehicle gets into an accident with a pole, a fence, or even a pedestrian.
Uninsured and Underinsured Motorist:
When you get into an accident with another driver or motorist and that driver doesn't have enough insurance coverage to cover your damages. Then your insurance provider will cover your expenses.
Comprehensive Coverage:
In case the vehicle gets caught in a fire, storm, or vandalism at that time comprehensive coverage will be required.
Roadside Assistance:
If the vehicle faces any issues in a deserted place then the insurance company will provide roadside assistance.
Medical/Funeral Services:
Coverage for medical services like dead body transportation, funeral services, or calling an ambulance will be covered by the insurance company.
Vehicle Loan/ Lease Payoff:
When the vehicle gets into total loss the insurance company will help the driver to pay the remaining loan or lease amount of the vehicle.
Rental car reimbursement coverage:
While your vehicle is under maintenance, your insurance carrier will cover your charges for renting a car for that period.
Car Insurance Quotes In Florida Based on Ticket Profile
Insurance rates of each company vary as per different factors like marital status, your previous insurance, age, gender (in some states), higher education, and even if the driver works in the military. Let's have a look at the popular tickets which affects the car insurance costs in Florida:
Car Insurance for Drivers with DUI Ticket
If a driver gets a DUI ticket then the insurance premium rises instantly. DUI tickets play an important role in deciding if the driver is a risky driver or not. The drivers which come under the category of risky drivers get higher premiums as compared to other drivers.
Insurance Company
Quote
GAINSCO
$169

/mo

State Farm
$174

/mo

Allstate
$224

/mo
Insurance Company
Quote
GAINSCO
$79

/mo

State Farm
$92

/mo

Progressive
$117

/mo
Cheap Florida car Insurance for Drivers with "At-fault" History
The at-fault driver gets the highest premium and most of the time insurance agencies decline to continue the coverage. The at-fault driver also comes under the risky driver category and hence their premium rises. The driver can apply for forgiveness by paying some fees but it depends on your insurance agency if they accept it or reject it.
Car Insurance For Speeding Drivers
In Florida, if a driver gets a speeding ticket even for once the average cost of car Insurance FL will be $1548 per year. The reason is again the same: they are also considered risky drivers by all the insurance agencies. The amount of rising in premium will be dependent on the number of tickets and the speed mph at the time of ticket generation.
Insurance Company
Quote
GAINSCO
$151

/mo

Geico
$207

/mo

Allstate
$219

/mo
Insurance Company
Quote
GAINSCO
$108

/mo

Geico
$159

/mo

MetLife
$213

/mo
Car Insurance Rate for New/ Young Drivers in Florida
Young drivers lack experience and hence they get more into accidents and DUIs. Even for the minimum coverage, they get higher premium rates for auto insurance. Florida provides good student discounts but there are some rules for that like the driver should be among the upper 20 percent of the class and with an average grade point of 3.0 or higher.
Car Insurance Rates for Good and Experienced Drivers
A clean record of an experienced driver gets a lower insurance rate in every state. Drivers who spend a good and long time on the road get the tag of experienced drivers. Experienced drivers get discounts for auto insurance in Florida if they have more than 3 years of clean driving record without any traffic violation ticket.
Insurance Company
Quote
GAINSCO
$75

/mo

Progressive
$80

/mo

AssuranceAmerica
$90

/mo
Insurance Company
Quote
GEICO
$176

/mo

Nationwide
$198

/mo

StateFarm
$211

/mo

Travelers
$238

/mo

Progressive
$259

/mo
Car Insurance for Drivers with Poor Credit Score
The government of our country has banned insurance companies from considering credit scores as a factor for calculating car insurance rates. Still, a credit score affects the cost indirectly. Insurance companies consider drivers with a poor credit score as less reliable and responsible to pay the premium on time. As a result, they provide higher insurance rates to these drivers.
If you are finding it difficult to get affordable car insurance rates in Florida because of your credit score then below are some companies that you can try:
Which Auto Insurance Discounts available in Florida?
Florida is among the top 5 most expensive states for car insurance in America as per the article by Yahoo Finance. Hence; the reason drivers need discounts increases. Here are the discounts drivers of Florida can get:
Different Vehicle Discounts:
Most of the Insurance provider values the loyalty of their customer. As a result; the insurance company provides a good discount if a driver buys insurance for 2 or more vehicles from the same company.
Multi-Policy Discounts:
This type of discount comes into the picture when a driver opts for bundling multiple insurances from one insurance provider. For example, if a driver buys car insurance along with homeowner insurance. Please note; the amount or percentage of discount depends on the company and type of policy.
Upfront Payment Discount:
If the driver pays the entire premium at one time, the insurance company gives discounts and benefits. The reason behind this is; the company gets assured about your premium and they don't have to ask for monthly updates.
Safety Feature Discounts
The more safety features your car has, the lesser will be the chances of injury and loss of life. Hence, if your car has automatic seatbelts, car alarms, or anti-lock brakes then you can get good discounts.
Auto Insurance for SR-22 in Florida
For drivers who have too many traffic violations on their driving record are required to carry SR-22 insurance coverage. These drivers are considered too risky ones and hence it is compulsory for them to have SR-22 for at least 3 years. Here is an example of the increase in the premium annually from three different insurance carriers.
| Company | Annual average premium | Annual average premium with SR-22 and DUI | Percent Increase |
| --- | --- | --- | --- |
| State Form | $1,063 | $1,256 | 18.16% |
| GEICO | $984 | $2,385 | 142.38% |
| Progressive | $3,119 | $4,070 | 30.49% |
Auto Insurance Rates by City in Florida
Do you know the cheapest car insurance in entire Florida is in Gainesville and the most expensive is in West palm beach? Are you confused about the average cost of auto insurance in different cities in Florida? We have created a list of the top cities with the monthly premium to help you get the rates in one place.
City Name
Average Premium
Miami
$308

/mo

Tampa
$215

/mo

Hialeah
$162

/mo

Fort Lauderdale
$119

/mo

Hollywood
$110

/mo

West Palm Beach
$105

/mo

Pompano Beach
$106

/mo

Clearwater
$91

/mo

Jacksonville
$95

/mo

Orlando
$97

/mo

Palm Bay
$88

/mo

Cape Coral
$78

/mo

Tallahassee
$73

/mo

Gainesville
$64

/mo
FAQs

– Florida Car Insurance

Q
Why is Florida Car Insurance expensive?
A
Florida has too high car insurance rates and there are a lot of factors like the bad weather of the state, busy roadways, uninsured drivers, and high-risk drivers behind this.
Q
What is the average car insurance cost in Florida?
A
The car insurance cost of each insurance company in Florida varies but if we look at the average of all the top agencies it is around $1878 per year.
Q
How to get cheap FL car insurance?
A
The best way to get the cheapest car insurance in Florida is to compare as many quotes from different carriers as you can. There are majorly two ways to compare the quotes from different companies one is manual and one is automatic. You can ask for quotations from different companies one by one and get manual quotes OR you can use websites like RateForce to Get Online Quotes from the top companies of Florida in just a few minutes.
Q
What is the minimum requirement of auto insurance in Florida?
A
The two major Florida car insurance requirements are $10,000 personal injury protection and $10,000 property damage liability.
Q
Is Florida a no-fault state?
A
Yes, Florida is a no-fault state. Even it is compulsory for the drivers to carry no-fault insurance with them.
Have a clean driving records? Compare and Get Discount on Insurance Quotes.
Editorial Guidelines: The above is meant as general information to help you understand the different aspects of auto insurance. This information does not refer to any specific auto insurance policy. Coverages and other features vary between insurers, vary by state, and are not available in all states. References to costs of coverages/repair, average or typical premiums, amounts of losses, deductibles, etc., are indicative and may not apply to your situation. We encourage you to speak to our insurance representative and to read your policy contract to fully understand your coverages.