About Travelers Car Insurance
Travelers insurance company have gained good popularity because of its multiple discount types. The company is also the first company to provide car insurance in our country in 1864. Moreover; The types of insurance products in the company provide good options to the drivers for evaluation. But on the other hand, the customer service department of the company is not very much appreciated. Drivers have posted multiple complaints about the different customer service departments of the company.

Different types of coverage options available for auto insurance, to help the drivers make a quick and smart decision.

Drivers get good numbers of discounts, hence combining multiple discounts leads to affordable insurance rates.

One of the oldest and largest insurance agencies around the country hence good financial strength.

The benefits for responsible driving are good.

Basic rates for an insurance policy without discounts are higher for common drivers to afford.

Customer satisfaction rates are lower in all the cities.

Some insurance types are limited to some states only.

We generated 12,100,000+ Quotes (...counting), Helping People to Save Money and Time.
Travelers Car Insurance Reviews and Ratings
BBB: A+
A.M. Best: A+
J.D. Power: 871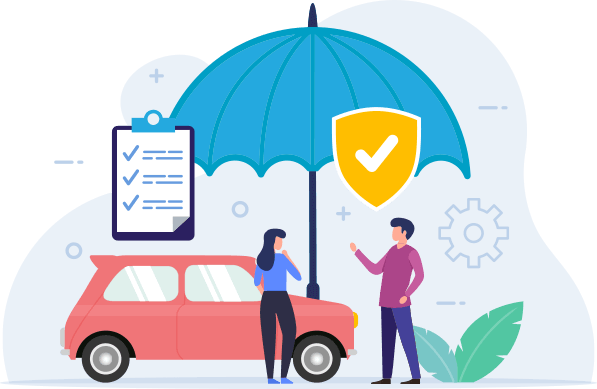 S & P: A
NAIC: 0.13
Moody's: A2
Even though the company is much older than all of the insurance companies in the country, still the number of consumer complaints is too high. But the customer satisfaction rate of the company is lower than most of the insurance carriers.
From Travelers car insurance ratings, it is clear that the company's financial strength is strong hence you can trust the company for claims. Moreover, the multiple discounts and offers make it one of the best choices for auto insurance.
Travelers Car Insurance Quotes
| Drivers Age / Ticket Profile | For Good Drivers | With At-fault Ticket | With DUI Ticket | With Speeding Ticket |
| --- | --- | --- | --- | --- |
| 17 and Under | $155 / Month | $223 / Month | $285 / Month | $200 / Month |
| 21 Year Old | $140 / Month | $210 / Month | $273 / Month | $190 / Month |
| 25 Year Old | $117 / Month | $167 / Month | $220 / Month | $148 / Month |
| 35 Year Old | $109 / Month | $150 / Month | $189 / Month | $135 / Month |
| 60 Year Old | $97 / Month | $140 / Month | $162 / Month | $120 / Month |
Travelers Car Insurance Discounts
Policy bundling discount.
Discount for having insurance consistently even if it is with another company.
Discount for the driver who has completed the training.
More than one car discount.
Getting a quote before the expiration of your policy discount.
Drivers with their own homes discount.
New car discount.
Safe driving record discount.
Students discount drivers who have maintained "B" or higher on average throughout the year.
Affinity group discount for drivers that are a member of some organizations.
Discount for a hybrid car, it can be owning or it can be leasing.
Students that are away at school discount.
Discounts for online payment, advance payment, or on-time payment.
Travelers Car Insurance Policies
Here's the list of all Travelers Auto Insurance Policies for drivers in every state and city:
Emergency Lockout Coverage
New Car Replacement
Boat and Yacht Insurance
| State / Coverage | Minimal Liability | Basic Premium | Full Premium |
| --- | --- | --- | --- |
| Michigan | $105 / Month | $130 / Month | $142 / Month |
| Georgia | $97 / Month | $117 / Month | $130 / Month |
| California | $103 / Month | $135 / Month | $151 / Month |
| Florida | $102 / Month | $138 / Month | $149 / Month |
| Texas | $106 / Month | $140 / Month | $154 / Month |
Travelers Car Insurance Complaints and
Customer Satisfaction
Customer Claims Satisfaction
If you want to check how much the customers are happy with a company check their J.D. Power ratings. Based on the J.D. Power data generated for different complaint categories like claims to service, repair process, settlement experience, etc.
The customer satisfaction rate of Travelers is 871 out of 1000. This number is lower than the national average score that is 880. As a result, we can say that even if the company is huge in its size, the customers are satisfied with the service.
Consumer Complaints
Similarly; if you want to check the number of complaints registered for a company you can check that on the website of NAIC (National Association of Insurance Commissioners). This organization has the data of all the consumer complaints registered against every insurance company. And then based on the median number of complaints against a company the NAIC issues a company complaint index.
The national median is 1. This helps the consumers to compare the median of any insurance company with the national median. Travelers car insurance review score by NAIC is 0.13 which is lower than the average median.
Other Travelers Insurance Product Options
Home Insurance
Condo Insurance
Renters Insurance
Boat and Yacht Insurance
Landlord Insurance
Umbrella Insurance
Travel Insurance
Business Insurance
Construction Insurance
Energy & Renewable Insurance
Travelers Car Insurance
FAQs
Q
Is Travelers car insurance company good?
A
Yes, Travelers car insurance company has good ratings from all the leading organizations in the country. The company has fewer consumer complaints and high customer satisfaction rates.
Q
What type of insurance do Travelers provide?
A
Travelers insurance company offers personal insurance, car insurance, home insurance, and many more other insurance types.
Q
How to get lower car insurance rates from Travelers insurance company?
A
Travelers insurance company provides multiple car insurance discounts for the drivers. Moreover it automatically adds accident and violation forgiveness with the policies.
Q
How much can my insurance rates go up after an at-fault accident with Travelers?
A
There are a lot of factors that affect car insurance rates after an at-fault accident. Like the age of the driver, the car model, the area where the driver lives, etc. After considering all these factors the rise in the insurance rates will be provided to the driver. On average we can say with Travelers it can be between 50 to 70 percent.
Q
Does Travelers insurance cover Uber drivers?
A
Yes, the ride-sharing coverage type of Travelers provides coverage as an add-on to the personal car insurance policy of the driver.
Q
How to get a Travelers car insurance quote?
A
The company provides custom quotes for each driver. You can provide your basic details on the website and they will send you the quotation.
Find best cheap car insurance coverage as per your needs.
Editorial Guidelines: The above content is meant as general information to help you understand the different aspects of auto insurance. This information does not refer to any specific auto insurance policy. Coverages and other features vary between insurers, vary by state, and are not available in all states. References to costs of coverages/repair, average or typical premiums, amounts of losses, deductibles, etc., are indicative and may not apply to your situation. We encourage you to speak to our insurance representative and to read your policy contract to fully understand your coverages.