About Mercury Car Insurance
Mercury insurance company is leading the race of top car insurance companies in the USA since 1961. The company is a good choice for high-risk drivers who are not able to get affordable rates from other carriers. The multiple discount types and coverages add a plus point to the company's profile. But on the other hand, the customer satisfaction rates are too low and the number of complaints is too high.

A local agent is always available to help the drivers with claim filing and policies.

The company advertises a 14.5% bundling insurance for home and auto policy.

A dedicated policy for rideshare drivers and even drivers that work with delivery apps.

Mileage tracking policy as an affordable option for the drivers.

Mercury's auto insurance is only available in 11 states of the country.

No unique add-on policies like other competitors.

Poor customer satisfaction mercury insurance ratings on all the major platforms.

We generated 12,100,000+ Quotes (...counting), Helping People to Save Money and Time.
Mercury Car Insurance Reviews and Ratings
BBB: A+
A.M. Best: A
J.D. Power: 849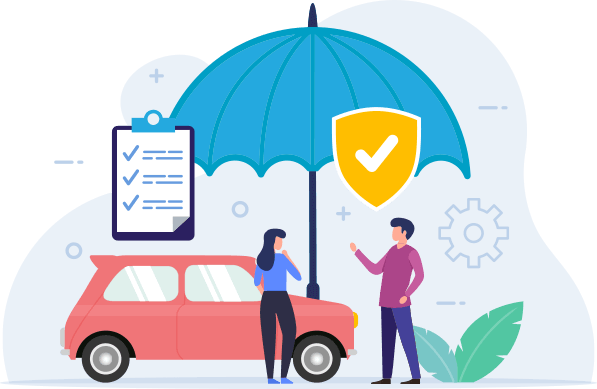 S & P: NA
NAIC: 3.63
Moody's: A2
The most important point to notice here is the NAIC ratings. Even though the company is financially strong the ratings by National Association Insurance Commissioners are poor. Mercury insurance company might be able to pay all your claim on time. But their customer support team is not able to resolve the issues of the clients.
The J.D. Power ratings of Auto insurance by Mercury is below average which shows the customer satisfaction level. Even the mobile application is getting bad mercury auto insurance reviews on Google Play Store and Apple App Store.
Mercury Auto Insurance Quote
| Drivers Age / Ticket Profile | For Good Drivers | With At-fault Ticket | With DUI Ticket | With Speeding Ticket |
| --- | --- | --- | --- | --- |
| 17 and Under | $160 / Month | $235 / Month | $250 / Month | $189 / Month |
| 21 Year Old | $130 / Month | $180 / Month | $210 / Month | $155 / Month |
| 25 Year Old | $105 / Month | $145 / Month | $185 / Month | $130 / Month |
| 45 Year Old | $70 / Month | $105 / Month | $120 / Month | $95 / Month |
| 65 Year Old | $58 / Month | $85 / Month | $99 / Month | $67 / Month |
Mercury Car Insurance Discounts
Car insurance discount for homeowners, no matter where you got the home insurance.
If a driver decides to complete the entire process by a digital signature.
Advance payment discount for the drivers who decide to pay the premium in advance.
Buying insurance for more than one vehicle from Mercury.
Combining different types of insurance from Mercury, like buying a home and auto insurance.
Selecting an auto deduction method of payment will also get you a good discount.
Advanced safety features in the vehicle like anti-theft device.
A good student discount; only for those who have maintained a high-grade point average.
5% extra discount if a driver signs up for the RealDrive program by Mercury.
Mercury Car Insurance Policies
Here's the list of all Mercury Car Insurance coverages/policies for drivers in 11 states that includes Arizona, New Jersey, California, Nevada, New York, Oklahoma, Florida, Texas, Georgia, Virginia, Illinois:
Dwelling Protection
Additional Living Expenses
Additional Personal Property Coverage
Emergency Lockout Coverage
Identity Theft protection
| State / Coverage | Minimal Liability | Basic Premium | Full Premium |
| --- | --- | --- | --- |
| Georgia | $160 / Month | $181 / Month | $210 / Month |
| Texas | $140 / Month | $175 / Month | $195 / Month |
| Oklahoma | $132 / Month | $155 / Month | $175 / Month |
| California | $130 / Month | $163 / Month | $185 / Month |
| Arizona | $117 / Month | $148 / Month | $165 / Month |
The rates for Mercury auto insurance are neither too expensive nor too cheap. With the right policy and the right number of discounts, drivers can buy car insurance from Mercury's easily. The best policies provided by Mercury are Dwelling protection and identity theft protection. This increases the limit for the mercury auto insurance coverages for the driver in different situations hence better reliability on the company.
Mercury Car Insurance Complaints and
Customer Satisfaction
Customer Claims Satisfaction
The reviews that we have seen on J.D. Power US Auto Insurance Study Report are not at all in the favor of the company. Mercury auto insurance gets 849 out of 1000 for the customer satisfaction score.
The national average score is 872. If the company's score is lower than the national average then we can predict that the customers are not happy with the company.
Consumer Complaints
If we check the data on the site of the National Association of Insurance Commissioners then the ratings are not good enough. NAIC keeps the data of all the complaints from policyholders against an insurance company. The national average NAIC complaint index score is 1.
While Mercury's NAIC compliant index score is 3.64. Which is again higher than the national average score. This proves that the customers are constantly complaining about the company.
Other Mercury Insurance Product Options
Homeowners Insurance
Condo Insurance
Renters Insurance
Landlord Insurance
Umbrella Insurance
Business Owners Insurance
Business Auto
Local Insurance
Mercury Car Insurance
FAQs
Q
Is mercury car insurance the cheapest?
A
It can be cheapest for some drivers and above average for some others. Every driver gets different insurance quotes based on his or her profile. Hence it is unfair to say Mercury is the cheapest for every driver out there.
Q
Does Mercury car insurance cover windshield protection?
A
Yes. the comprehensive policy of the car insurance by Mercury covers Windshield protection. The driver will get the coverage if the Windshield gets slightest of the crack.
Q
How much the insurance goes up in Mercury after an accident?
A
On average; the insurance rates can rise to 77% after an accident. The rates rise, especially after an at-fault accident. The effect of the accident on your premium will be only for 3-5 years. We can say that it is temporary.
Q
How to contact Mercury car insurance company?
A
You can always contact the company through their website, they have a dedicated page to get in touch with the team. Moreover; here is the customer support contact number for the company +1(800) 503-3724.
Q
How much is the Mercury full coverage car insurance quote?
A
The car insurance quote for any driver depends on a lot of factors like the age of the driver, car model, experience, etc. Based on all these factors the company decides the quote for your profile. Hence it will be wrong to provide you any approximate full coverage insurance quote without understanding your profile.
Find best cheap car insurance coverage as per your needs.
Editorial Guidelines: The above content is meant as general information to help you understand the different aspects of auto insurance. This information does not refer to any specific auto insurance policy. Coverages and other features vary between insurers, vary by state, and are not available in all states. References to costs of coverages/repair, average or typical premiums, amounts of losses, deductibles, etc., are indicative and may not apply to your situation. We encourage you to speak to our insurance representative and to read your policy contract to fully understand your coverages.