RateForce Ranks 92nd in 2021 Inc 5000 List and 2nd among Insurance Sector's Companies
RateForce insurance agency is glad to announce that we rank no 2 in 2021 Inc 5000 list of fastest-growing private companies in the insurance industry. The list includes top companies from all over the country. If we talk about the overall rank of RateForce among all the industries and not just insurance, it is 92nd among the top 5000.
Who we are?
RateForce is a leading auto insurance agency in the USA with a strong team and technology to serve best policy options.
RateForce provides the list of top insurance providers as per Zip Code so that drivers can select the best option. With the list of all the types of auto insurance in every city of every state, drivers can compare the rates and policies from different companies and buy the policy accordingly.
We are proud of our three elements to search insurance companies: simple, secure, and innovative. Our method of starting the search is simple and does not require many details of the drivers. We use advanced technology to keep your data encrypted and safe that our staff also can not have access to it. Innovative because we have leveraged technology to resolve one of the biggest problems of drivers; search and compare auto insurance quotes from different companies.
What do we do and how we are different?
Share Your Details
Drivers will have to share basic details like contact number, email ID, Car model, Driving experience, etc.
Compare Quotes
Based on all the details provided by the driver our software will calculate and fetch the quotes from different insurance companies. Drivers can check the quotes from different insurance carriers and compare car insurance quotes from them.
Purchase Insurance
After comparing rates and inclusions in the policies the drivers will be able to make a smart decision of purchasing the most suitable policy for him or her. The policy can be bought online by uploading all the documents and initiating the payment online.
How RateForce is leading the race?
Wondering how we made it to the list of Inc 5000? We have spent hours, days, and months in research and development of a insurtech solution that can serve the drivers of the USA. Here are some reasons why we are the leading car insurance agency:
Saves Your Time
We don't support long processes to get extra details, we follow the short processes to save your valuable time.
Extensive Customer Base
We have proudly served more than 6,217,583 drivers with our custom auto insurance quotes as per the profile.
100% Data Privacy
Your data is safe and encrypted with our experts. We will not use this data to send you junk mails, calls, or SMSs.
Most Affordable Rates
We have a huge database of all the top companies in different areas; hence we provide the most affordable car insurance rates.
Complete Online Transaction
We have options for our customers; either you can select our paperless buying process or you can buy your policy overcall.
Easy to Use Interfaces
Our system, software, technique, and process are as simple as ordering your favorite ice cream. All you need is clarity on what you want and we will serve you exactly as per your requirements.
Why Inc 5000 listing matter to us?
Every year Inc magazine releases Inc 5000 list of top successful private companies in the independent small businesses sector of America. Intuit, Zappos, Under Armour, Microsoft, Patagonia, and many other well-known names gained their first national exposure as honorees on the Inc 5000.
Who does not know about Inc 5000? Yes, everyone does.
Getting 2nd rank among the private companies in the insurance industry and 92nd among all the companies shows our dedication and hard work towards success.
And the best part is RateForce is ranked 1st in Georgia for insurance industry list. If you were searching for cheap car insurance Georgia, or the best car insurance rates in Georgia, RateForce will be your guide.
Looking at the list this year 529 newly founded companies were launched in 2020 only. In comparison to 2020 this year the median growth rate for small and independent businesses is 167% with $248 billion revenue. Together all the 5000 companies have added 2,563,592 jobs in America.
After the pandemic in 2020, it was difficult for the majority of the businesses to get stable growth and earnings all across the globe. But the statistics above prove that the USA is all set to make it to the top among all the businesses.
Final words!
Till now RateForce insurance has served thousands of customers from all over the USA and we are sure to increase this by many folds in 2022.
If you are looking for a reliable company that can serve you the best car insurance quotes in your state then we are here right for you. You can call our agents at 770-674-8951 and we will be available at your service. You can also mail us at: support@rateforce.com.

We generated 12,100,000+ Quotes (...counting), Helping People to Save Money and Time.
Editorial Guidelines: The above is meant as general information to help you understand the different aspects of auto insurance. This information does not refer to any specific auto insurance policy. Coverages and other features vary between insurers, vary by state, and are not available in all states. References to costs of coverages/repair, average or typical premiums, amounts of losses, deductibles, etc., are indicative and may not apply to your situation. We encourage you to speak to our insurance representative and to read your policy contract to fully understand your coverages.
Was this article helpful?
Featured Posts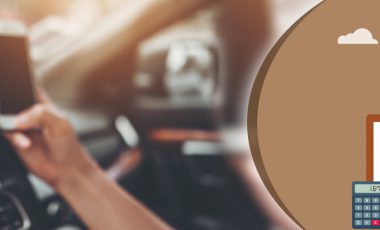 Key Insights Driving under the influence is not only a serious crime, it can also increase your insurance rate to[...]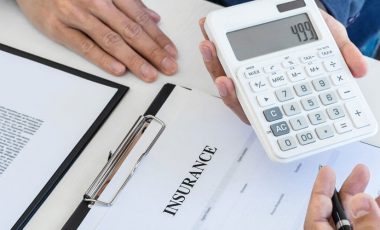 Key Insights Liability car insurance is mandatory for every driver in any state of the country. As per the basic[...]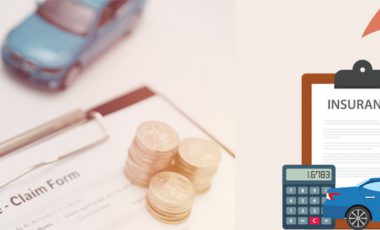 Key Insights The average car insurance rate in any state can vary a lot from driver to driver. There are[...]