About Nationwide Auto Insurance Company
Nationwide is a Fortune 100 company originally based in Columbus Ohio. It is one of the most popular car insurance companies in our country. The company is popular for the wide range of additional coverage options it provides for car insurance policies. Nationwide was established in 1965 by the name of Farm Bureau Mutual Automobile Insurance Company and later it became Nationwide.

Wide range of additional coverage types for drivers who want to purchase different policies from one company.

Higher customer satisfaction rate as compared to other popular insurance companies.

Less number of complaints to the state regulators.

High-mile commuters get a small upcharge.


Lower rates of policy renew from the current clients.

Fewer recommendation rates.

Expensive car insurance rates for young and teen drivers.

Less number of discounts as compared to other car insurance companies.

We generated 12,100,000+ Quotes (...counting), Helping People to Save Money and Time.
Nationwide Insurance Reviews and Ratings
J.D. Power: 876
NAIC: 0.61
A.M.Best: A+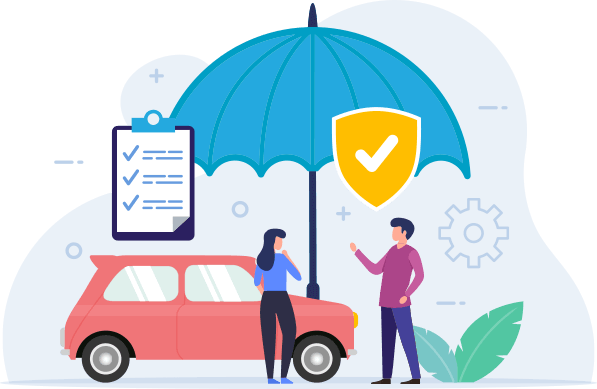 BBB: A+
S&P: A
Moody's: A3
Nationwide has been rated 4.0 / 5.0 stars based on 1987 reviews on the internet. Despite the fact that Nationwide is almost 100 years old and has a huge staff; the customers still face trouble in filing claims. Dedicated staff for customer satisfaction is not able to resolve the issues. On the other hand, the company is credited by Better Business Bureau which is a plus point.
The SmartRide and SmartMiles policies are making the company stand out among the other auto insurance companies. Along with this; the financial strength of the company is also very strong hence the chances of unresolved claims are relatively lower.
Nationwide Car Insurance Quotes For Different Driver Profiles
| Drivers Age / Ticket Profile | For Good Drivers | With At-fault Ticket | With DUI Ticket | With Speeding Ticket |
| --- | --- | --- | --- | --- |
| 16-20 Year Old | $309 / Month | $415 / Month | $520 / Month | $367 / Month |
| 21-24 Year Old | $160 / Month | $213 / Month | $271 / Month | $207 / Month |
| 25-34 Year Old | $134 / Month | $179 / Month | $226 / Month | $161 / Month |
| 35-44 Year Old | $102 / Month | $136 / Month | $173 / Month | $122 / Month |
| 45-54 Year Old | $86 / Month | $114 / Month | $145 / Month | $104 / Month |
| 55-65 Year Old | $79 / Month | $105 / Month | $133 / Month | $96 / Month |
| 65+ Year Old | $78 / Month | $103 / Month | $130 / Month | $93 / Month |
Nationwide Auto Insurance Discounts
EasyPay automatic payments discount.
SmartRide (usage-based insurance) discount.
Discount on buying multiple policies.
Discount if you opt for paperless billing.
Defensive driving course discount.
Safe driver discount (drivers with no at-fault accidents or major violations since last five years).
SmartMiles (pay-per-mile insurance) discount.
Anti-theft and smart device discount.
Safety course completion discount.
Accident-free track record discount.
Good student discount (Students must have grade point B-average or above).
Nationwide Car Insurance Policies
Car insurance rates can vary for different types of policies in different states and even cities. Below is the list of all the Nationwide Auto Insurance Policies that attract the drivers of all types in every state and city:
Pet Coverage
Emergency Lockout Coverage
| State / Coverage | Minimal Liability | Basic Premium | Full Premium |
| --- | --- | --- | --- |
| Georgia | $73 / Month | $144 / Month | $193 / Month |
| Michigan | $87 / Month | $172 / Month | $209 / Month |
| Florida | $60 / Month | $121 / Month | $164 / Month |
| South Carolina | $79 / Month | $164 / Month | $207 / Month |
| Texas | $84 / Month | $171 / Month | $214 / Month |
| Alabama | $69 / Month | $136 / Month | $181 / Month |
With Nationwide car insurance company, you will get coverage types that all the major insurance companies provide. The company has two special policies that make it better than every other insurance company out there: SmartRide and SmartMiles. Both policies are for pay as you go, insurance model.
Nationwide Insurance Complaints
and Customer Satisfaction
Customer Claims Satisfaction
Customer claims satisfaction is calculated by checking the customer claim satisfaction data provided by J.D.Power based on categories like settlement experience, claims to service, repair process, etc. For Nationwide the customer satisfaction score is below average as compared to other car insurance companies.
The national claim satisfaction rate decided by J.D.power is 880. Any driver or insurance company can compare the rate of a car insurance company with the national average rate to understand the company.
Consumer Complaints
With Nationwide the complaint index is not too high as compared to other auto insurance companies, even its official score is below average. The National Association of Insurance Commissioners (NAIC) provides us the data about all the consumer complaints of every insurance company in the country.
You can check the company complaint index that is based on the medium number of complaints lodged against the company. The national medium score is 1; the drivers can compare any insurance company's median score with 1 before buying the policy.
Other Nationwide Insurance Product Options
Motorcycle Insurance
Homeowners Insurance
RV Insurance
Renters Insurance
Business Insurance
Condo Insurance
Life Insurance
Boat Insurance
Pet Insurance
Umbrella Insurance
Nationwide Car Insurance
FAQs
Q
What is the Nationwide address?
A
The nationwide insurance company has offices in all the major states and cities of our country. But the headquarters of the company are in One Nationwide Plaza, Columbus, Ohio, U.S.
Q
What is the nationwide insurance claims phone number?
A
For US citizens, Nationwide's contact number is +1 877-669-6877. And for the customers living in the UK, the Nationwide phone number is +44 20 7964 1000.
Q
How to file Nationwide insurance claims?
A
You can file a claim either online or offline. To file a claim offline you will have to either visit their nearest office to report the damages or you can call on their claims helpline: 1-800-421-3535. To file a claim online you will have to visit their website and add the details about the accident.
Q
How much time does it take nationwide to make a payment for claims?
A
The company takes in general 30 days to reimburse the claims. The process of verifying the claims and accident might take more time so there is no fixed timeline for resolving the claims.
Q
Does Nationwide have 24/7 customer service?
A
Drivers can report an accident or claim 24/7. For other services like updates on the claim process and changing the account details, you will have to contact them during the working hours of the company.
Find best cheap car insurance coverage as per your needs.
Editorial Guidelines: The above content is meant as general information to help you understand the different aspects of auto insurance. This information does not refer to any specific auto insurance policy. Coverages and other features vary between insurers, vary by state, and are not available in all states. References to costs of coverages/repair, average or typical premiums, amounts of losses, deductibles, etc., are indicative and may not apply to your situation. We encourage you to speak to our insurance representative and to read your policy contract to fully understand your coverages.