Custom Parts and Equipment Coverage: CPE Insurance Guide
Key Insights
Custom parts and equipment coverage is for the modifications and new parts we add to our vehicles.
There is a limit to buying CPE coverage that depends on companies and states.
Any standard insurance policy will not cover the modifications in your car.
The modifications in your car can increase and decrease the insurance cost depending on the type of equipment.
CPE coverage is not mandatory as per the laws but is recommended if you have invested good money in buying the equipment.
Adding custom equipment or advanced parts to a car has become a trend recently. People love modifying their cars to make them quirky or cool. We know some of these types of equipment can be of great benefit and add an extra layer of protection to your safety but others are just for improving the appearance.
In any case, the standard car insurance policies do not cover this extra custom equipment. And hence the driver will have to buy custom parts and equipment (CPE) coverage. But it is important to note that CPE coverage is not a huge policy that you can rely on completely. This is just an add-on that can be added to the existing policy.
To clear all these misconceptions and doubts about CPE, RateForce has created this well-researched blog that will help you to understand if you really need a CPE insurance or not.
What is Custom Parts and Equipment (CPE) Coverage?
Custom parts and equipment coverage is one of the optional coverages that a driver can add to his or her policy. This coverage will help to repair or replace the extra devices or parts you have added permanently to your car.
For example, you have added custom tires or lighting to your car and you get into an accident. Then your insurance company will bear the cost of repairing or replacement of these tires or lighting in case of damage.
The driver can add this coverage anytime with just a few dollars per month extra charges on his or her existing policy.
Does my standard insurance cover modifications to my car?
No. This is one of the major myths among young drivers. They spend thousands of dollars on modern paints and advanced electronics only to get huge repair bills after accidents. Standard insurance coverages do not cover everything. Modifications to a car come under the category of CPE insurance and hence any aftermarket parts will not be covered under standard insurance coverage.
You will get the claim amount for the original parts of the car and not the extra ones that you have added.
What does CPE insurance cover?
To understand what does custom parts and equipment coverage do let's have a look at the type of devices, equipment, or parts that will be covered in CPE policy:
Chrome and reverse chrome.
Suspensions, spoilers, or performance-related equipment.
Extra anti-theft devices that are not installed by the car manufacturer.
Customized paint or decals.
Sound recording types of equipment or any type of stereos that are not added originally.
Any equipment that is installed by a third party dealer and not the manufacturer of the car.
Equipment like brush bars, camper shells, undercarriage lighting, trailer hitches, roll bars, fog lights, special roofs, running boards, bed liners, and many more.
Custom-made wheels or wheel covers – like alloy or magnesium wheels or wheel covers, aluminum wheels, or even wire-spoke wheels.
Special tires that serve a specific purpose like oversize tires, custom wide-tread tires or racing slicks.
Permanently installing television and DVD players.
Leather seats or aftermarket seats that are installed by a dealer and not the original car manufacturer.
What does CPE coverage not cover?
Now let's have a look at the modifications that are not generally covered in any standard as well as CPE policy:
Any modification that is declared illegal by the government can be underbody lighting, nitrous oxide, and even dark windshield tinting.
Modifications that exceed the limit of the policy.
Types of equipment used for snow plowing.
Suspension kits that raise your vehicle higher than 4 inches.
Homemade modifications.
It is always better to contact your insurance company before buying the policy to make things clear about the modifications that are not covered as every company has its own policy and laws.
Is custom parts and equipment coverage mandatory?
No, custom parts and equipment coverage is not mandatory for the drivers. But it is advisable for those who love to modify their cars and add the latest types of equipment and devices. The addons are never covered in standard policies hence you will have to buy these again. And the cost of these can dig a deep hole in your pockets.
Find Cheap Auto Insurance Quotes
Which equipments are considered as custom modifications for any car?
Custom modifications can be divided into three categories: Performance, Aesthetic and Functional.
Performance modifications are the ones that improve the performance of your car these includes:
Turbocharger or Supercharger
Transmission upgrade
Nitrous Injection Kit
Suspension upgrades
ECU remapping
Exhaust system
Brakes upgrade
Aesthetic modifications are to change the look and feel of your car. These are also known as cosmetic modifications and it includes:
Headlamp cluster or tail lamp cluster
​​Body kits
Upholstery or dashboard mods
Tinted windows and windscreen
Underbody neon lights
Paint job
Decal works
Smoked headlamps and tail lamps
Functional modifications are the ones that add functions
Satellite navigation system
Parking sensors
Air conditioning
Car phone
Roof racks
Hand controls
What happens if I don't have custom parts and equipment coverage?
Nothing will happen until you get into an accident but a lot can happen after an accident.
Let's understand this with an example: Consider this scenario; you have spent $15,000 to add special tires, camper shells, and fog lights to go camping. You get into an accident during camping and your camper shells and fog lights are destroyed completely.
Now if you have custom parts and equipment coverage then your insurance company will pay for the replacement of this equipment. So you might just have to pay the deductible and the rest will be taken care of.
But if you don't have a custom part and equipment coverage then you will have to buy these types of equipment again or pay for the repair from your pocket.
We hope this simple example has explained what will happen if you drive your modified vehicle without custom parts and equipment coverage.
Do modifications affect my car insurance?
Yes, adding modifications to your car will affect the insurance policy. It can increase or decrease the insurance amount of your car insurance depending on the type of modifications.
If your modifications are making you unreliable or high-risk driver then the cost of the policy will increase. But if the modifications you are adding are for the safety of the driver as well as passengers then your risk factor will decrease. As a result, the cost of car insurance will decrease.
Custom Parts and Equipment Coverage Limits
Each policy varies as per the company and state of the driver. Generally, the coverage limit in case of custom parts and equipment coverage is $5000 to $20000. There are certain states that have declared a fixed limit for CPE coverage and every driver has to follow that only.
The insurance company always provides claim settlements based on the coverage limit and the deductible as per the policy. If the cost of repairing or replacement is higher than the decided limit then you will have to pay the extra amount from your pocket.
FAQs about CPE Insurance Coverage
Do I Need Special Auto Insurance Coverage If I Modify My Car?

In one word the answer is Yes. After adding customization to your car you will have to add supplement coverage or classic car coverage to your existing policy based on the type of modifications you have added.

When do I need Special Equipment Coverage?

Special equipment coverage is required when the cost of the equipment is higher than the cost of adding the coverage to your policy. If you can afford to buy or repair the special equipment then you can avoid this coverage otherwise it is better to add it to your existing policy.

How to buy custom parts and equipment coverage?

The best way to buy the CPE coverage is to ask your existing insurance company to add it to your policy. You will have to pay for the extra charges and then the coverage will be added to your policy.

How to decide the limit of my CPE coverage?

Mostly the CPE coverage limit is decided by the insurance company based on the equipment added to the vehicle. If asked then you can select the limit as per the cost of the modifications added to the car.

What is total equipment coverage?

Total equipment coverage is for the theft, damage, loss, or post-warranty coverage of devices added to your car.

What is the difference between customized car insurance and custom parts and equipment coverage?

Customized car insurance provides custom-made policies to the drivers based on their requirements. While custom parts and equipment coverage is for the additional modifications added to the car which are not provided by the original manufacturer.

We generated 12,100,000+ Quotes (...counting), Helping People to Save Money and Time.
Editorial Guidelines: The above is meant as general information to help you understand the different aspects of auto insurance. This information does not refer to any specific auto insurance policy. Coverages and other features vary between insurers, vary by state, and are not available in all states. References to costs of coverages/repair, average or typical premiums, amounts of losses, deductibles, etc., are indicative and may not apply to your situation. We encourage you to speak to our insurance representative and to read your policy contract to fully understand your coverages.
Featured Posts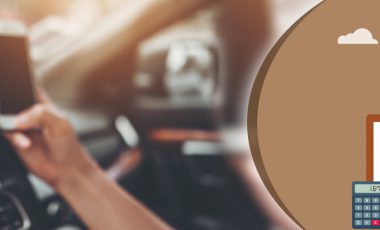 Key Insights Driving under the influence is not only a serious crime, it can also increase your insurance rate to[...]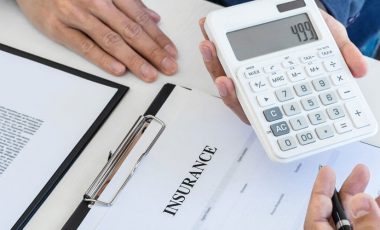 Key Insights Liability car insurance is mandatory for every driver in any state of the country. As per the basic[...]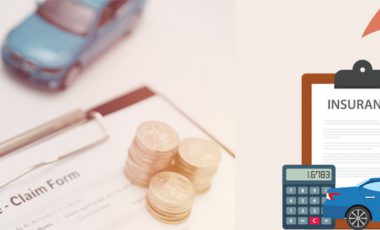 Key Insights The average car insurance rate in any state can vary a lot from driver to driver. There are[...]