About The General Auto Insurance
The General insurance is the best choice for drivers who have a high-risk profile. It includes the drivers who are finding it difficult to get affordable auto insurance coverage. Drivers with poor credit scores, drivers with at-fault histories, teen drivers, and even senior drivers can also get insurance coverage. Also, the company provides low down payment options to support drivers with low or zero income.

Provides insurance to drivers who are getting rejected due to their profile by different insurance carriers.

The company members will help you to file an SR-22 form if required.

Low down payment allows drivers with low income to afford the insurance coverage.

The number of complaints is higher than other insurance carriers.

Not good enough for drivers with good driving records and profiles.

Drivers get a penalty for canceling the policy early.

We generated 12,100,000+ Quotes (...counting), Helping People to Save Money and Time.
The General Auto Insurance Reviews and Ratings
BBB: A+
A.M. Best: A+
J.D. Power: 812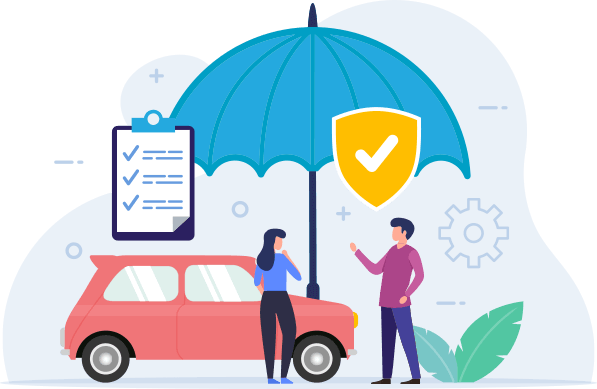 S & P: A+
NAIC: 5.86
Moody's: A2
Wondering why some drivers are avoiding the General car insurance company? NAIC score of the company might be a reason. It is clear that the age and size of the company do not affect customer satisfaction. The customer cares about how quickly the company provides the claim money and resolves their complaints. It is clear from the NAIC score that the General car insurance company is not able to serve their customers.
One good factor you can see here is; the company is accredited by Better Business Bureau. This means the ratings and feedbacks of the company are now improving.
The General Auto Insurance Quote
| Drivers Age / Ticket Profile | For Good Drivers | With At-fault Ticket | With DUI Ticket | With Speeding Ticket |
| --- | --- | --- | --- | --- |
| 18 and Under | $230 / Month | $300 / Month | $380 / Month | $275 / Month |
| 21 Year Old | $160 / Month | $210 / Month | $280 / Month | $195 / Month |
| 25 Year Old | $135 / Month | $190 / Month | $250 / Month | $170 / Month |
| 45 Year Old | $102 / Month | $160 / Month | $190 / Month | $135 / Month |
| 55 Year Old | $101 / Month | $165 / Month | $195 / Month | $140 / Month |
| 65 Year Old | $104 / Month | $170 / Month | $200 / Month | $150 / Month |
The General Car Insurance Discounts
Discount to pay full for the annual or semi-annual bill.
Good Credit Discount for drivers who have maintained a good credit score throughout.
Discount for selecting doubt deductible option for the first 45 days of your policy.
Good student discount for High school or college student drivers with high-grade points.
Discount if you have installed an Anti-Lock brake in your car.
Discount for attending a driver training school in your city or area.
A discount for transferring your policy from another company to the General.
Military discount only for active members of the military who are Louisiana citizens.
Good Driver Discount for the drivers who have maintained a clean driving record.
Home Owner Discount for the drivers who have their own houses.
Continuous coverage discount for drivers who did not lapse insurance coverage ever.
Multiple Vehicle Discount for the drivers who want to buy policies for all the vehicles from the General.
Discount if you have an Anti-Theft device in your car.
Discount for Motor club members.
Starting-Your-Auto-Quote-Online Discount.
Factory-installed passive restraint devices discount.
Discount for paying online and selecting automatic deduction.
The General Auto Insurance Policies
Check out the list of all the car insurance policies that are provided by the General auto insurance company to all types of drivers:
Best medical benefits
Deductible waiver coverage
Transportation coverage
| State / Coverage | Minimal Liability | Basic Premium | Full Premium |
| --- | --- | --- | --- |
| Georgia | $85 / Month | $170 / Month | $250 / Month |
| Michigan | $98 / Month | $190 / Month | $220 / Month |
| Florida | $120 / Month | $175 / Month | $210 / Month |
| Texas | $112 / Month | $190 / Month | $250 / Month |
| California | $88 / Month | $185 / Month | $240 / Month |
The general insurance company does not provide coverage for rental car insurance. Hence; if you drive a rented car then the General might not be the best option for you, other than that the company provides all the major coverage that is required by every driver. Even there are some coverage types that no other insurance companies provide rather than The General.
The General Insurance Complaints &
Customer Satisfaction
Customer Claims Satisfaction
The customer satisfaction rate for the claims is poor for the General car insurance company. According to most of the customers, the process of claim handling is too slow. Most of the customers have complained about getting claim denial without any proper reason. It is provided by J.D. Power.
The national average rate of customer satisfaction by J.D. Power is 835. While the J.D. Power score for The General Insurance is 812. This shows the customer satisfaction rate.
Consumer Complaints
The complaint index of the company is also too high as compared to the national average score. National Association of Insurance commissioners provides the complaint index for each company. The national median for this is 1.
While the median score for The General insurance is 5.8 which is too high. Most of the consumer complaints are about unsatisfactory settlements, delays, and denials in the claim processing.
Other The General Insurance Product Options
Renter's Insurance
Motorcycle Insurance
Boat/PWC Insurance
Motor Home Insurance
Health Insurance
Travel Trailer Insurance
Commercial Insurance
Homeowners Insurance
Life Insurance
Pet Insurance
The General Auto Insurance
FAQs
Q
Is General car insurance good for drivers with a clean driving record?
A
The General car insurance provides coverage for good drivers. But it is preferred more by the drivers with poor driving records. The general auto insurance quote for a good driver is not much different than the other carriers but the consumer complaint rate is high.
Q
How much is the General full coverage car insurance quote?
A
The cost of full coverage insurance depends on a lot of factors. Hence it can be different for each driver. But the average cost of the general full coverage insurance is $2399 per year.
Q
Is the General insurance app useful?
A
To support the online transaction and process the General insurance company has launched their own app. The general insurance app is beneficial for drivers to file a claim instantly. The app is available for Android and iOS users.
Q
When can I get proof of insurance from The General Insurance?
A
Immediately. After the payment, you will be redirected to the page where you have to eSign the application. After that, you can download the proof of insurance instantly.
Q
Can I buy a policy from the General if my driver's license has been suspended or revoked?
A
Yes, you can buy the policy from the General even if your license has been suspended or revoked.
Find best cheap car insurance coverage as per your needs.
Editorial Guidelines: The above content is meant as general information to help you understand the different aspects of auto insurance. This information does not refer to any specific auto insurance policy. Coverages and other features vary between insurers, vary by state, and are not available in all states. References to costs of coverages/repair, average or typical premiums, amounts of losses, deductibles, etc., are indicative and may not apply to your situation. We encourage you to speak to our insurance representative and to read your policy contract to fully understand your coverages.