Cheapest Car Insurance After a DUI: Discover Wallet-Friendly Options
Key Insights
Driving under the influence is not only a serious crime, it can also increase your insurance rate to a huge amount.
Drivers with DUI on record are considered as the riskiest drivers and that is why they get higher rates.
Different states have different laws and car insurance rates for DUI drivers' policies.
Drivers can apply to get a rebound from DUI but the company gets the final word.
There are some alternative options for DUI insurance as well. If you are not able to get DUI insurance then you can try for other policies.
Driving Under the Influence(DUI): One of the major factors to increase the car insurance rates for any driver. Drinking and driving is a serious crime in every state of the country. Plus, it is dangerous not only for the driver and passengers but also for the other drivers and even pedestrians.
As per the centers for disease control and prevention; one out of three traffic deaths involves a drunk driver. Most of these drivers have blood alcohol concentrations (BAC) of 0.08 percent or higher. But according to the alcohol-impaired driving laws; it is illegal to drive with a BAC of 0.05 or 0.08 percent or higher. The BAC level is different for each state; some have 0.05 percent and some have 0.08 percent. So let's have a look at what exactly is DUI insurance?
What is the meaning of DUI insurance?
There is no official term called DUI insurance. But as most of the insurance companies decline to insure a driver with DUI, this is a phrase used to highlight the scenario. A driver with a DUI on record is considered the riskiest. And it is a well-known myth that a DUI driver will have to pay the double car insurance premiums.
Yes, the rates of car insurance after a DUI increases but still it can be affordable with some smart decisions. This blog is your detailed guide to save your money when buying DUI insurance.
Related Read >> Common Car Insurance Myths
How does a DUI affect your car insurance?
Are you searching for terms like:
How does a DUI affect your insurance rate?
Car insurance rates after a DUI?
Then you are also not happy with the rates of car insurance you are getting from your carrier. We understand the stress and anxiety of finding affordable car insurance. That is the reason we assist our clients to get the cheapest DUI insurance companies.
It is impossible and unfair to give a fixed amount of how much the car insurance rates can go up after a DUI. There are a lot of different factors that affect the car insurance rates for any driver.
Some of these factors are the location of the driver, driving history, and insurance carrier. But if we talk about the national average which is $987 for full coverage and $389 for minimum liability. These rates rise to $1198 and $493 respectively after DUI. Our team has compared rates from multiple companies for different areas to analyze the difference.
States that are economically small with less national average car insurance cost, increase the DUI rates by less than 50%. And big states like Michigan, Hawalli, California; car insurance with a DUI gets double 2X.
Which state has the cheapest car insurance after a DUI?
Location plays a very important role in car insurance costs. Every city follows its own rules and regulations to calculate the insurance cost. For DUI also, every state and every city calculates the insurance cost after DUI on record differently.
Moreover; not every city needs to have the same list of car insurance companies. Some car insurance carriers are available in limited states and cities only. The companies which are available in all the cities and states might not have the cheapest rates every time. So it is always advisable to do your research as per your city and then compare the rates.
Here are some companies that are available in almost all the states and cities:
Safe Co: Cheapest car insurance rates for DUI drivers in Illinois, Montana, and Idaho.
Auto-Owners: Cheap DUI insurance rates for South Carolina.
Travelers: Cheapest insurance quotes for DUI in Rhode Island
Progressive: Lowest car insurance cost for DUI drivers in Connecticut and Iowa.
State Farm: Cheap DUI insurance premium in Maine, Wyoming, Vermont, Nebraska, and Virginia.
These are the most popular car insurance companies in the USA and have a presence in almost all the states.
| State | Average Full Coverage Insurance Rate with Clean Driving History | Average Full Coverage Insurance Rate with One DUI | Annual Difference |
| --- | --- | --- | --- |
| National Average | $1,431 | $2,542 | -$1,111 |
| Alabama | $1,409 | $2,471 | -$1,062 |
| California | $1,631 | $4,009 | -$2,378 |
| Florida | $2,341 | $3,682 | -$1,341 |
| Georgia | $1,589 | $2,919 | -$1,330 |
| Hawaii | $1,162 | $4,123 | -$2,961 |
| Kansas | $1,319 | $2,175 | -$856 |
| Nebraska | $1,187 | $1,732 | -$545 |
| New Jersey | $1,763 | $3,021 | -$1,258 |
| New York | $1,971 | $2,968 | -$997 |
| Texas | $1,487 | $2,299 | -$812 |
| Utah | $1,252 | $1,892 | -$640 |
| Vermont | $987 | $2,013 | -$1,026 |
| Virginia | $956 | $1,556 | -$600 |
| Washington | $1,253 | $2,012 | -$759 |
Get Cheapest Car Insurance in Your State after a DUI.
Which is the cheapest car insurance company after DUI?
To help you get the most affordable rates; our team has researched the best companies to get DUI insurance. Please note, these are the cheapest car insurance companies for DUI drivers based on the common attributes and factors.
The list consists of companies that are in the list of top 10 carriers of the country. But as per our analysis; in most of the cases, the cheapest companies are the local small companies of every state.
| Company | Average Full Coverage Insurance Rate With DUI | Average Minimum Coverage Insurance Rate With DUI |
| --- | --- | --- |
| 21st Century | $4,712 | $2,072 |
| Liberty Mutual | $4,112 | $1,823 |
| Allstate | $3,323 | $1,453 |
| Auto-Owners | $2,821 | $1,132 |
| Farmers | $2,857 | $1,419 |
| Geico | $2,751 | $1,072 |
| State Farm | $2,561 | $1,132 |
| Travelers | $2,365 | $1,271 |
| Progressive | $2,271 | $987 |
| Safeco | $2,072 | $754 |
| USAA* | $1,931 | $787 |
| American Family | $1,381 | $657 |
Find Best Car Insurance Companies after a DUI.
How long does a DUI stay on your driving record?
Wondering for how many years will dui affect your insurance rates?
Every state has its own rules affecting its policies. Even though DUI was a result of a series of mistakes that one has committed the insurance company starts to consider you as a high-risk subject. And if we consider their business point of view it's understandable that they will charge higher.
As a result, the drivers have to pay the higher rates for the next minimum of three or five years. This depends upon the insurance company restrictions, the period could further increase depending upon the firm.
So it's completely on the issuing authority (The states) to decide the time to consider a DUI offense on your driving records. Your insurance company has the right to decide the period for which you have to pay that extra load from your pocket.
The most common period is 3 to 5 years but in some states, it is higher. For example in Georgia DUI affects for 10 years your driving record and also your car insurance cost.
Hence; you will have to first check the period for DUI impact on the driving records in your state.
4 Tips to Rebound from a DUI?
Bouncing back from a DUI is a difficult, long and complex process. But we all want lower insurance rates and hence it is important to start your recovery process quickly. Here are few steps to recover from a DUI:
Get SR-22 Coverage
Stay Sober
Maintain A Good Credit Score
Get Support to Find Cheapest DUI Insurance
Get SR-22 Coverage
The first step to getting back on the road is the permission to drive again. In most DUI cases; the license of the driver gets suspended. So to get your license back you will need an SR-22 to prove that you have the minimum required insurance. So get in touch with your insurance company and ask for SR-22 insurance or SR-22 form.
If your insurance carrier denies the DUI Insurance SR22 coverage then you will have to start the search for another company. Hence it is important to start this step as soon as possible.
Stay Sober
The major reason you got a DUI was because of alcohol. So now it is important to stay sober and prove that you are eligible to continue your license and insurance. Try to stay sober or at least avoid drink and drive again. If you can't stay sober for long then hire a driver who can take you wherever you want. In this way, you can avoid getting another DUI.
Maintain A Good Credit Score
A DUI driver is the riskiest driver and hence not eligible for most of the insurance discounts. Hence the best way to get some discount on your increased car insurance rates is to maintain a good credit score. Pay all your bills on time, keep up with your EMIs, and pay your loan amount as well. This will help you to maintain the credit score. And you can then try to get some discounts on the car insurance premium.
Get Support to Find Cheap DUI Insurance
The final step is to get an expert company that can support you throughout this process. Make sure to hire a company that has a dedicated team to handle your DUI case. You need a team of experts with experience working with DUI drivers. This type of team will help you to get a perfect car insurance company with the cheapest car insurance premium rates.
Find Cheap DUI Car Insurance Quotes now.
Is SR-22 required as Proof of Insurance after a DUI?
Yes, in almost every state of the USA you will be required to file a form. This form will be filed with the state's motor vehicle or insurance department to prove you have DUI insurance. In most states, this form is referred to as an SR-22. And in Florida and Virginia; a similar form is required for all convictions including DUI. This form is called FR-22.
SR-22 is proof that the driver has purchased at least the minimum insurance requirement of the state. While with FR-22; the driver is required to buy more than the minimum insurance requirement of that state.
Not all insurance companies provide SR-22 forms. So you will have to find an insurance company that has a department to handle SR-22 or FR-22 insurance.
What is the best alternative for car insurance after dui?
The best alternative to get cheaper car insurance after a DUI is; state's high-risk car insurance program. Some ticket profiles are considered risky like Drivers DUI, At-fault accidents, or Young drivers.
Most of the time, insurance companies decline policies to these drivers. So these drivers can try to get insurance from companies that have special policies for high-risk drivers. All the big companies have subsidiaries to assist all the high-risk drivers.
Also, small local insurance carriers have special teams for this market. So the best way to get the most from a high-risk car insurance program is to compare the quotes from different companies.
Get quotations from the big companies as well as the smaller ones and then compare the rates. In this way, you will get a clear idea of which company is the cheapest for your profile.
How to get cheaper car insurance after a DUI?
Yes, we know you have read and heard that it is impossible to get cheaper car insurance rates after a DUI. we agree with this to some extent. Follow these simple strategies to get affordable car insurance after a DUI:
Defensive Driving Course: In most cases, a driver has to take a driving course compulsory as per the court orders. But even if you don't need to take the course, it is advisable to take it. This course will help you to get some discounts. And if your insurance carrier does not provide a discount on defensive driving courses then make sure to change the company.
Increase Your Deductibles: We understand that increasing the deductible value is risky but it is better than paying a double insurance premium. It is best if you have confidence in your driving and you know you can drive safely for the next few years.
Switch Insurance Providers: We all know how much the competition is increasing in the insurance industry. If you will try to look for other companies then you might get more affordable rates.
Install Advanced Safety Features: Your insurance company will provide discounted rates if your vehicle has the latest safety features. Installing features like anti-theft devices, automated seat belts, antilock brakes, and even alarms can save you money. But make sure to negotiate with your insurance carrier for this discount.
Opt for Paperless Billing: Paperless billing is profitable for insurance companies. As a result; you will get a discount by opting for paperless billing.
FAQs about DUI car insurance
How long does a DUI affect my rates?

This majorly depends on the insurance company and the state. Some insurance carriers charge higher insurance premiums for 3 years and some charge for 7 years.

What if I got another DUI before 10 years?

If a driver already has another DUI in the previous 10 years then the penalties can be very high. He or she will get a jail time of a minimum of 96 hours or a maximum of 1 year.
Also a compulsory 18 month SB38, AB541, AB762, or AB1353 alcohol education DUI programs. The license will be suspended for at least 2 years.
For the third time, the driver will get a minimum of 120 days in jail and 3 years of license suspension. And the penalties increase like this each time.

What is an Ignition Interlock Device?

Ignition Interlock Device (IID) is used majorly by Los Angeles courts and DMV to track down drunk drivers. This is especially for repeat DUI offenders. A driver with a DUI conviction must have to install IID for at least 5 months.

Is it worth expunging my DUI?

Yes, the cost to hire a professional for the process might be higher but still, it is better than paying a double premium. The DUI will be removed from your records and hence there won't be any negative impact.

How long does dui stay on a background check?

DUI stays on the background check until the death of the driver. The effect of the DUI on the insurance might decrease with time. But if someone checks your background after 20 years, your DUI will pop out.

What kind of jobs does a dui disqualify you for?

Occupations that involve driving take DUI very seriously. If you are trying to get a job for catering, cab driving, truck driving, or even pizza delivery then DUI will cause a problem.

How to shop for cheap auto insurance after a dui?

Whenever you get a tag of risky driver because of a DUI, follow the below process to find cheap DUI car insurance.
Compare rates from different DUI insurance companies. Get as many auto insurance for dui quotes as possible. Ask for discounts.
Over To You!
In the USA, every state, and city have their way to calculate the DUI auto insurance cost and add the penalties. So it is always advisable to first research the laws of your state and companies in your city. After that, you will get a better understanding of how car insurance companies work in your area.

We generated 12,100,000+ Quotes (...counting), Helping People to Save Money and Time.
Do your research check out your state car insurance rates and ask for quotations from different companies. If you are looking for car insurance rates from top companies in your area then RateForce is here to save your time and money.
Editorial Guidelines: The above is meant as general information to help you understand the different aspects of auto insurance. This information does not refer to any specific auto insurance policy. Coverages and other features vary between insurers, vary by state, and are not available in all states. References to costs of coverages/repair, average or typical premiums, amounts of losses, deductibles, etc., are indicative and may not apply to your situation. We encourage you to speak to our insurance representative and to read your policy contract to fully understand your coverages.
Was this article helpful?
Featured Posts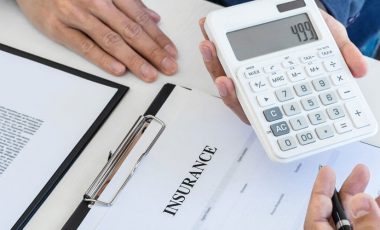 Key Insights Liability car insurance is mandatory for every driver in any state of the country. As per the basic[...]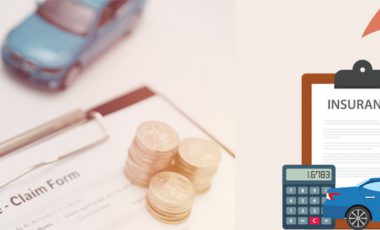 Key Insights The average car insurance rate in any state can vary a lot from driver to driver. There are[...]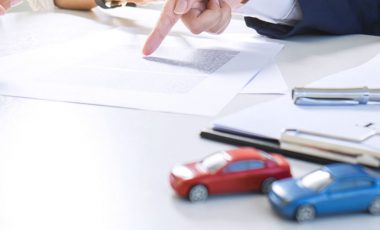 Certain auto insurance terms are not very common and a bit complex to understand. While buying auto insurance, the company[...]