About Safeco Insurance Company
Safeco auto insurance company is a subsidiary of Liberty Mutual Insurance company. Liberty mutual has a good reputation, especially for car insurance policies. The company is proud of its lower insurance rates, especially for teen drivers. The number of coverage options and policies is good as compared to other companies. On the other hand, the ratings and feedback are not up to the mark. There is a lot of negative feedback and complaints about the company on various sites all over the internet.

A wide range of number of discounts available for all the drivers around the country.

Multiple coverage types and affordable rates.

Rideshare coverage is available in some states.

Best for teens, young for first-time drivers.

Too many negative Safeco car insurance claims reviews.

Customer service is not up to the mark.

Not recommended if you want to buy a single policy instead of a bundle.

Less preferable for minimum coverage policy.

We generated 12,100,000+ Quotes (...counting), Helping People to Save Money and Time.
Safeco Insurance Reviews and Ratings
J.D. Power: 871
NAIC: 1.25
A.M.Best: A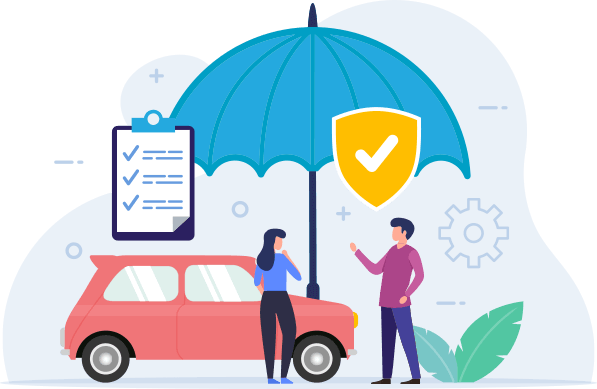 BBB: A+
S&P: A
Moody's: A2
A driver can check a lot about a company from its ratings and reviews. The NAIC rating of a company displays the number of complaints that are lodged against the company all over the country. But the company is BBB accredited which shows a strong financial status of the company. Also, the A.M.Best, Moody's, and S & P ratings of the company are also above average hence the drivers don't have to worry about claims.
Safeco Auto Insurance Quotes For Different Driver Profiles
| Drivers Age / Ticket Profile | For Good Drivers | With At-fault Ticket | With DUI Ticket | With Speeding Ticket |
| --- | --- | --- | --- | --- |
| 16-20 Year Old | $234 / Month | $301 / Month | $396 / Month | $280 / Month |
| 21-24 Year Old | $117 / Month | $152 / Month | $198 / Month | $140 / Month |
| 25-34 Year Old | $104 / Month | $135 / Month | $176 / Month | $124 / Month |
| 35-44 Year Old | $98 / Month | $127 / Month | $166 / Month | $116 / Month |
| 45-54 Year Old | $92 / Month | $119 / Month | $156 / Month | $110 / Month |
| 55-65 Year Old | $83 / Month | $120 / Month | $141 / Month | $99 / Month |
| 65+ Year Old | $71 / Month | $92 / Month | $119 / Month | $85 / Month |
Safeco Auto Insurance Discounts
Safeco provides a good number of discounts for all the drivers. By combining these discounts with their lower rates any driver can afford car insurance for their vehicles. Below are the top car insurance discounts provided by Safeco:
Multi-Policy discount if you bundle up your car insurance with homeowners discount.
Advance annual payment discount if you opt for paying the lump sum premium.
Discount for adopting Safeco for all the cars you own.
Accident prevention course completion for drivers above 55 years.
Low mileage discount if you don't drive your car much.
Discount for installing anti theft devices in the car.
Discount if your car has a factory-installed anti-lock brake system.
Good student discount for drivers with average B grade and younger than 21 years.
Distant student discount for teens that lives more than 100 miles away from their home and seldom use the car.
Adding a new teen driver to the existing policy discount.
Discount for selecting RightTrack program that helps the company to analyze your driving skills and risk profile.
Safeco Auto Insurance Policies
Safeco provides several coverage policy types to make sure that every driver feels covered by the company. Below are the top car insurance policies provided by Safeco:
Pet Coverage
Personal Property Coverage
New Car Replacement
| State / Coverage | Minimal Liability | Basic Premium | Full Premium |
| --- | --- | --- | --- |
| Georgia | $90 / Month | $154 / Month | $189 / Month |
| Michigan | $65 / Month | $159 / Month | $191 / Month |
| Florida | $68 / Month | $147 / Month | $188 / Month |
| South Carolina | $46 / Month | $104 / Month | $148 / Month |
| Texas | $43 / Month | $94 / Month | $139 / Month |
| Alabama | $49 / Month | $98 / Month | $162 / Month |
Just like any other company, the driver can expect all the top car insurance coverages from Safeco. But Pet Coverage, Personal Property Coverage, and Emergency Assistance Package make the company stand out in the competition.
Safeco Insurance Complaints and Customer Satisfaction
Customer Claims Satisfaction
The customer satisfaction rate of the company is much lower than other car insurance companies and even lower than the national average rates. As per the 2021 study by J.D.Power, Safeco gets a lower rating than companies like GEICO, State Farm, Farmers, Shelter, and even Progressive car insurance companies.
The J.D.Power score of Safeco is 871 out of 1000 this is lower than the national average score which is 880. The low score and rating of the company portray unreliability for customer satisfaction.
Consumer Complaints
Today every driver checks the complaint ratio and feedback of every company before purchasing anything. The same goes with car insurance; every driver checks the consumer complaints before purchasing a policy. Even though there are a lot of websites to check the feedback and complaints, the most reliable one is NAIC.
The median rate set by the NAIC is 1 any score higher than 1 is considered unreliable. Safeco has an NAIC score of 1.25 which is higher than the national median but lower than other competitors like USAA.
Other Safeco Insurance Product Options
Motorcycle Insurance
Homeowners Insurance
RV Insurance
Renters Insurance
Landlord Insurance
Condo Insurance
Boat Insurance
Pet Insurance
Umbrella Insurance
FAQs About
Safeco Auto Insurance
Q
How to file Safeco insurance claims?
A
Safeco provides filing for insurance online through its website. You can log in to your profile and add the information about the accident. After uploading the images of the damage and accident the agent will do the inspection and will initiate the claims process. Another way is to call their customer care department and inform them about the accident.
Q
How does Safeco make a payment for the insurance claim?
A
Generally, Safeco provides a cheque for the repair amount after cutting the deductible amount. Drivers that have a lienholder on their vehicle get payment issues directly to their account and to the repair shop. Also if the driver is not able to select the repair shop then the amount can be issued to the driver as well as the lienholder.
Q
What are Safeco auto insurance reviews BBB?
A
If you want to know "Safeco auto insurance reviews as per BBB" then we would like to highlight that on the website of BBB, Safeco has an average of 1.08 rating out of 5. This rating is based on 630 reviews.
Q
How much is the average Safeco car insurance quote?
A
The average car insurance quote for Safeco is $1760 per year. Even though this amount is not much affordable, still it is not much higher as compared to other companies.
Q
What is the Safeco address?
A
Safeco Corporation has its headquarters situated at 1001 4th Ave. Seattle, WA 98154. Downtown.
Q
What is the Safeco insurance claims phone number and fax number?
A
The Phone Number of Safeco insurance company is: (206) 545-5000 and the Safeco fax number is: (206) 545-6277.
Get best cheap car insurance quotes in 3 simple steps.
Editorial Guidelines: The above content is meant as general information to help you understand the different aspects of auto insurance. This information does not refer to any specific auto insurance policy. Coverages and other features vary between insurers, vary by state, and are not available in all states. References to costs of coverages/repair, average or typical premiums, amounts of losses, deductibles, etc., are indicative and may not apply to your situation. We encourage you to speak to our insurance representative and to read your policy contract to fully understand your coverages.