Property Damage Liability Insurance: What Is It? How Does It Work?
We all have heard about property damage liability car insurance because it is required by every driver as per the state's laws. But there is a lot of confusion about this coverage type like what exactly are its benefits, what does it cover, should I increase its limits? etc.
This blog is written after deep research on property damage liability to clear all your confusion and queries. We have covered everything in sections to keep the clarity of the blog stable, keep reading till the end for a better understanding.
Let us start with a quick introduction.
What is Property Damage Liability Insurance?
In simple terms; Property damage liability covers the cost to repair another person's property that you have damaged. This is a required coverage type by our country's law as a result; you will have to buy at least the basic coverage as per the law of your state.
Every state has its own predefined limits to buy property damage liability and drivers have to buy at least the minimum limit.
Let's understand this with an example; you are safely driving on the road and suddenly a child comes running on the road in front of you. To save the kid, you hob the curb and hit the shop of the florist on the road. Now you will be responsible to pay the expenses of that florist. It will include the damages caused to his or her shop and the loss of income.
What Will Be Covered in Property Damage Insurance?
Property damage liability covers the damages caused to the other person's car or property. If you are thinking that you will get coverage for the damage caused to your property then you need collision or comprehensive auto insurance for that. In Property damage liability you will not get coverage for your own property.
Here is the list of all the coverages you will get in this liability policy:
The expense of fixing up the destruction or damage caused to other person's house, fence, mailbox, lamp post, or even businesses (shop or office).
If the accident has caused loss of income due to damage in the business then coverage for the lost income of that person will be included.
The expenses of repairs the other driver's car that includes replacement parts and body shop labor.
If you need coverage for legal and court fees for the property damage claim then that will be covered in your policy.
If there are any recurring damages then that will be also covered.
How Does Property Damage Liability Works?
As this is a claim for another driver or person so you don't have to file the claim first.
Another person will file the claim, you just have to inform your auto insurance company about it. Once another person has filed the claim, then your insurance company will check the coverage limits on your policy and your deductibles. The claim amount will be released as per the amount of your deductible.
If the claim amount is more than your coverage limit then that person will contact the driver directly to recover the extra amount. You will be responsible for paying the extra amount on the claim.
If you are the victim here and you are not getting the extra amount from the driver then you can file that claim to your insurance company under collision insurance. But collision auto insurance is a bit expensive and everyone can not afford it.
Property Damage Insurance Requirements by State
Every state has its own law of minimum liability coverage requirements and it can vary with a huge difference. There are states like New Jersey that have a $5000 limit for coverage and there are states like West Virginia that have a $25,000 limit for coverage.
Based on these coverage limits the drivers get the cost of the claim policy. Here is the list of all the states along with their minimum coverage rates:
| State | Minimum Property Damage Coverage |
| --- | --- |
| Alabama | $25,000 |
| Alaska | $25,000 |
| Arizona | $10,000 |
| Arkansas | $25,000 |
| California | $5,000 |
| Colorado | $15,000 |
| Connecticut | $25,000 |
| Delaware | $10,000 |
| District of Columbia | $10,000 |
| Florida | $10,000 |
| Georgia | $25,000 |
| Hawaii | $10,000 |
| Idaho | $15,000 |
| Illinois | $20,000 |
| Indiana | $25,000 |
| Iowa | $15,000 |
| Kansas | $10,000 |
| Kentucky | $25,000 |
| Louisiana | $25,000 |
| Maine | $25,000 |
| Maryland | $15,000 |
| Massachusetts | $5,000 |
| Michigan | $10,000 |
| Minnesota | $10,000 |
| Mississippi | $25,000 |
| Missouri | $10,000 |
| Montana | $20,000 |
| Nebraska | $25,000 |
| Nevada | $20,000 |
| New Hampshire | $25,000 |
| New Jersey | $5,000 |
| New Mexico | $10,000 |
| New York | $10,000 |
| North Carolina | $25,000 |
| North Dakota | $25,000 |
| Ohio | $25,000 |
| Oklahoma | $50,000 |
| Oregon | $20,000 |
| Pennsylvania | $5,000 |
| Rhode Island | $25,000 |
| South Carolina | $25,000 |
| South Dakota | $25,000 |
| Tennessee | $15,000 |
| Texas | $25,000 |
| Utah | $15,000 |
| Vermont | $10,000 |
| Virginia | $20,000 |
| Washington | $10,000 |
| West Virginia | $25,000 |
| Wisconsin | $10,000 |
| Wyoming | $20,000 |
Compare cheapest auto insurance quotes from top insurance carriers now.
How Much Property Damage Liability Do You Need?
There are people who stick to the minimum state's requirements while there are people who want to expand the coverage.
It depends on your budget and the amount of time you spend on the road. If you know that you don't drive your car much then you can stay to the minimum state's requirements. While if you drive your car more often then the chances of getting into an accident as higher, hence you need a better coverage policy.
But if you can not afford to expand the coverage limit then you can skip extending the coverage.
What is the difference between collision insurance and property damage liability?
The difference between collision insurance and property damage liability is another major confusion among drivers. Collision insurance is when you get into an accident and your vehicle gets damaged. The auto insurance company will pay for the damages caused to your property and not the victim.
While property damage liability will cover the charges for the damage caused to the other person's property. You will not get coverage for your personal property damages.
Let's understand this with an example;
you get into an accident with another car, now both the cars are damaged.
The cost to repair the damages of another car will be covered in your property damage liability. It will be based on the limit of your coverage in the policy.
If the policy limit is $5000 and the cost of repair is $7000 then you will have to pay $2000 from your pocket. Along with that, the cost of damage repair in your car will also be covered from your pocket.
But if you had collision insurance then the cost to repair your car and the extra $2000 for the repair of another driver will be covered by the collision insurance policy.
How To Get Affordable Property Damage Insurance?
The best ways to get an affordable insurance policy are:
To get and compare quotes from different insurance companies
To add as many discounts as possible
List out all the top auto insurance companies in your area and ask for quotations from each one. Quotations from different companies will help you to understand how each company is charging for the same policy. This will help you to make an informed decision.
Once you get the quotes from different companies you can compare them and check the lowest cost with good coverage options. Don't just rely on lower costs also check the type and limit of coverage they are providing.
Now that you have the cost of different companies; finalize the top three and ask for types of discounts applicable to your profile. By adding different types of discounts you can get much lower rates.
How Much Will Be The Cost of Property Damage Liability Insurance?
There are two major factors that affect the property damage liability insurance cost:
The coverage limit
Your auto insurance company
Every insurance company has its own terms, conditions, and method of calculating the coverage cost. Insurance companies verify factors like the age of the driver, experience of the driver, car model, etc. Based on all these factors the company decides the insurance premium.
Also, the coverage limit you are selecting for the premium will affect your insurance cost. The higher the limit the higher will be the premium.
Here is the list of coverage limits along with the premium for property damage insurance coverage:
| Coverage Limit | The Premium for Property Damage Coverage (Annually) |
| --- | --- |
| $10,000 | $153.30 |
| $15,000 | $16190 |
| $20,000 | $165.82 |
| $25,000 | $169.56 |
| $50,000 | $171.70 |
| $100,000 | $174.30 |
It is clear from the table that the difference of premium between coverage limit of $10,000 and $100,000 is around $20 per year only. The above prices are of a 2012 Hyundai; the prices might vary as per the make and model of your car.
How Much Property Damage Liability Coverage is Required to Buy?
This is one of the major confusion and queries among the drivers. The simple answer is; how much premium you can afford.
You need property damage as per the laws of your state, other than that if you want to expand your coverage then you can buy more.
Every year the price of property damage insurance is increasing rapidly. Since last to years the rate of average property claim has been doubled. Here is the list of property damage claim rates from the last 10 years provided by the insurance information institute:
| Year | An Average Property Damage Claim |
| --- | --- |
| 2010 | $2,881 |
| 2011 | $2,958 |
| 2012 | $3,073 |
| 2013 | $3,231 |
| 2014 | $3,516 |
| 2015 | $3,791 |
| 2016 | $3,969 |
| 2017 | $4,064 |
| 2018 | $4,295 |
| 2019 | $4,525 |
Property Damage Liability Insurance FAQs
Is the bike considered property damage?
Yes, bike, bicycle, car, and even GoPro cameras connected to any vehicle are considered property damage. You can file a claim for it to the auto insurance company of the person responsible.
Is there a deductible for property damage liability?
Deductible to any policy will be applicable to the damage caused on the property and not on the liability on the auto insurance policy.
What can be considered property damage?
Causing harm to the personal or professional property of another person due to negligence or willful destruction is considered property damage. If we talk about property damage liability in auto insurance then any damage caused by your car to the personal property of another person is property damage.

We generated 6,427,090 Quotes (...counting), Helping People to Save Money and Time.
Editorial Guidelines: The above is meant as general information to help you understand the different aspects of auto insurance. This information does not refer to any specific auto insurance policy. Coverages and other features vary between insurers, vary by state, and are not available in all states. References to costs of coverages/repair, average or typical premiums, amounts of losses, deductibles, etc., are indicative and may not apply to your situation. We encourage you to speak to our insurance representative and to read your policy contract to fully understand your coverages.
Featured Posts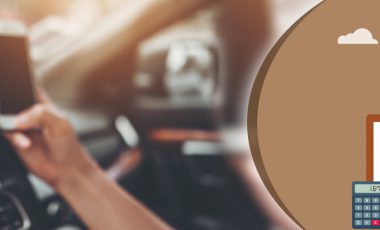 Driving Under the Influence (DUI). One of the major factors to increase the car insurance rates for any driver. Drinking[...]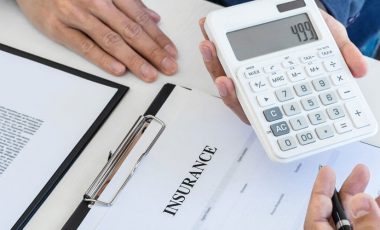 Are You Looking For Answers To The Following Queries? Want to buy liability-only car insurance this year but confused if[...]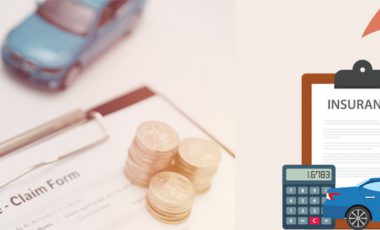 Auto insurance is a must in every state of the USA. Even though the average car insurance rate is unaffordable[...]