How to Find Low Income Auto Insurance? Detailed Guide [2023]
Auto insurance is a legal and compulsory requirement for every driver in the United States. And there is no doubt that there are no affordable auto insurance rates for everyone. A lot of people are searching for Low Income Car Insurance because they are already struggling to even buy groceries.
Only California, Hawaii, and New Jersey provided government-sponsored car insurance to those who can't afford it. But what about residents of other states? RateForce is here to help you buy low-income insurance in your state.
This blog covers almost all the aspects of finding low-income insurance. Keep reading till the end.
What is low-income insurance?
If you are earning low income and thinking about buying a car then the problem which is bigger than getting funds to buy your car is getting funds to buy car insurance. This is a major problem for most individuals in the USA. As per the report by the Census Bureau; in 2019 there were more than 34 million people who come under the low-income line in the USA.
There is no doubt that cars have become a necessity for everyone and also getting car insurance is important. A country with such a huge population under a low-income line needs to find a solution to provide car insurance affordable to everyone. As a result; Low-income car insurance terms came into the picture.
Who is it for?
Citizens who have a family income less than the limit decided by that state government comes under the low-income driver. Every state has its own algorithm and method to decide the income limit of its citizens.
How to Find Low-income Car Insurance?
According to NAIC; out of 8 motorists at least 1 chooses to drive uninsured. When these uninsured drivers get caught in an accident or get caught by the police the fine and medical bills dig a huge hole in their pockets.
Searching for an insurance company that can provide you low-income insurance is a big task. If your state government does not provide cheap insurance to those who have low-income then the best way to get cheap rates is by shopping around.
The Internet has some very powerful search engines like; Google, Bing, Yahoo, and DuckDuckGo. All you have to do is leverage the power of the internet and compare the rates from different companies. You can also search around to check if any discounts are available. A combination of discounts and compared cheap rates can get you a very good deal.
Find Cheapest Car Insurance Quotes. Start comparing Rates!
Does your Annual Income impact your Premium?
As per the recent study by CFA (Consumer Forum of America); if you have low-income then your car insurance rates will be higher. The poor are always expected to pay more than they can afford.
Many poor class hard-working laborers or citizens are paying more than $1000 every year as compared to the Richie rich with the same coverage in the USA. There have been several studies to cross-check this fact if the annual income actually impacts the premium rates or not.
The results are the same in every study; insurance providers never ask the income of the customer directly. Instead, they ask for things like your education, the locality where you live, and credit history.
Insurance companies are not allowed to consider the income level as a factor to consider while providing insurance quotes. Also; they are not allowed to deny any individual insurance based on the area they live in or their credit score or income level. This practice falls under "redlining" which is illegal in the USA.
But as per insurance companies, people with low-income are high-risk customers and they don't want to cover their expenses. As a result; the insurance companies provide them rates that are simply impossible to afford. A person earning minimum wages just can't afford $300 or $400 per month.
Government-sponsored Automobile Insurance Programs for Low Income Drivers
After noticing the difficulties poor people face 3 states of the united states have started State-sponsored insurance options for low-income families schemes. As of now only California, New Jersey, and Hawaii have started this scheme. Let's have a look at each one by one:
California's Low-cost Auto Insurance Scheme (CLCA)
The CLCA program was first introduced in 1999. The program helps low-income families who have a good driving record to get liability insurance protection in California. The insurance coverage limits for the drivers under CLCA is lower than the minimum insurance coverage of the California state. The drivers in this program can be excused from the state's minimum requirements.
A person who qualifies for the CLCA program gets two policies i.e that person can get insurance for two cars under his or her name. Hence; if a house has two qualified good drivers then they can get low-income insurance for 4 cars.
Eligibility Requirements for CLCA:
1. Income limit of Household Size:
| Household Size | Maximum Household Income |
| --- | --- |
| 1 | $30,350 per year |
| 2 | $41,150 per year |
| 3 | $51,950 per year |
| 4 | $62,750 per year |
| 5 | $73,550 per year |
| 6 | $84,350 per year |
The driver must have a valid driving license of California State.
The value of the vehicle should not be more than $ 25,000.
The minimum age of the driver is 16 years old.
The coverage limits of auto insurance as per CLCA are:
$ 3,000 property damage liability
$ 20,000 complete bodily injury or death in case of multiple people are involved in the accident.
$ 10,000 for death or bodily injury per person
New Jersey's Special Automobile Insurance Policy
The low-income insurance policy program of New Jersey covers only the medical expenses. SAIP covers only the treatment just after the crash of the vehicle and its limit is up to $250,000. The program also provides a $10,000 death benefit in the case of a fatal accident.
The requirements for SAIP are:
The driver should have current enrollment in Federal Medicaid along with the hospitalization.
The driver must have a valid license and it should not be suspended or revoked.
SAIP does not cover liability auto insurance, comprehensive insurance, and collision insurance. Only the driver who is qualified for the SAIP will get the medical expenses covered, other members of the family have to find another insurance agency.
Hawaii's Low-Cost Disability Auto Insurance Program
Hawaii state has an Assistance to Aged, Blind, and Disabled (AABD) program under which the residents of the state might get car insurance. The auto insurance under the AABD program is completely free of cost.
Eligibility for Hawaii's Low-Cost Disability Auto Insurance Program
The person must be either 65 years or more of age or legally blind, or permanently disabled
The person should be living taking care or living with a person who gets AABD benefits.
Avoid Heavy Penalties for Lapsed Auto Insurance. Start Saving!
Is there any Non-Government Program?
The government is trying its best to provide low-income insurance to as many people as they can. But still, it is limited to three states only as of now. There are non-government insurance agencies that are also helping drivers with low income to get insurance for their vehicle.
The Maryland Automobile Insurance Fund
The Maryland Automobile Insurance Fund is specifically designed for those drivers who can not get car insurance in the open market. The program is independent of the Maryland state government and helps those people who are not getting insurance because of their low income, low credit score, poor driving record.
Usage-based auto insurance programs
There are certain usage-based insurance companies like Metromile, and Root which uses your driving history and habits for your insurance rate calculation. These types of companies still rely on traditional methods and use driving records as the main factor. If you have a clean driving record then you can try these programs.
CURE
Citizens United Reciprocal Exchange, just like other programs, uses only the driving records to provide car insurance. The CURE program is only for Pennsylvania and New Jersey residents. The programs show good similarity with other insurance companies for discounts, coverage options, and payment plans.
How much Regular Car Insurance Costs for Low-income Drivers?
The driver who can not get the state-sponsored car insurance due to any reason has to buy the standard insurance policy.
An insurance company that does not consider income as a factor to calculate the car insurance rate will consider factors like Driving record, location of the driver, Age, and Coverage level. Even if the driver tries to buy minimum insurance coverage these factors will have a major impact on the cost.
Moreover; Car insurance rates vary in every state. Each state has its own rules and regulations for the drivers and hence the rates vary.
Below are the minimum insurance coverage rates of all states in the USA
Opportunities to Save Money for Low-income Drivers Insurance
There are so many states left in the United States which are not providing any government help to drivers from low-income groups. The only option left for these drivers is to check the discounts which are available for low-income drivers. There are a few ways by which a driver can get low insurance rates:
1. Buy Pay-per-Mile Car Insurance
If you don't use your car much and your monthly driving miles are less than 1000 then it is advisable to go for pay per mile insurance policy. As compared to all the other policy types; pay per mile is cheaper and much more affordable for low income drivers.
Pay per mile policy allows insurance carriers to quote your vehicle premium based on your monthly miles covered. The only thing to keep in mind is not every state and every insurance agency provides this policy. Check-in your state availability before finalizing and spending your time on this one.
2. Common Discounts for Every Driver
Every car insurance agency in the United States promotes extra discounts to drivers who drive safely. This is to promote responsibility and safety while driving a car. Following are some of the discounts you can ask for from your agency:
Good driver discount: If you know you have a clean driving record for more than 3 years then you can apply for a good driver discount. To be eligible for this the driver should not have an at-fault accident and traffic tickets like speeding or DUI on the driving records.
Senior Driver: Drivers more than 50 years of age are considered as senior and experienced drivers hence they fall under the category of low-risk drivers.
Good Students: A lot of states provide good student discounts to those students who have scored certain points in their SATs or High School graduation.
Advanced Payment: Paying your premium in advance creates a sense of trust between the customer and the company. Hence; the company provides some discounts to such drivers.
3. Buy a Car which has a Low Cost Auto Insurance
If you compare the insurance rate of a 10-year-old sedan with a brand new SUV you will get to see a major price difference. The cars which are smaller in size, older, and have most of the safety measures always get cheap insurance rates.
If you are already under the low-income group then buying a brand new car will be out of your budget. And even if you buy one you will not be able to afford the insurance premium of it.
4. Compare Compare and Compare
Compare different carriers not only helps you to find lower insurance rates, it also helps you to understand the schemes of different agencies.
The best way to compare the rates of different companies is to visit websites like RateForce; where you can compare all the top insurance carriers and get the best insurance rates. All you have to do is provide basic details and you will get the price quote for your car insurance from different agencies around the state.
Get Your Customize Low Income Car Insurance Quotes Now!
Why You Should Avoid Letting Your Insurance Lapse?
When we get a financial crisis it is normal to think about skipping or temporarily canceling insurance coverage. But it is a very harmful idea and might cost you way more than your annual premium.
The insurance rates of drivers who were caught previously with insurance are very high: Most of the companies decline to provide a policy for the drivers who skip the coverage. If any company provides then also they ask for a high premium.
Moreover; the penalty of getting caught driving an uninsured vehicle can be hundreds of dollars plus your license will get suspended.
If you get into an accident; the repair costs will be too much to bear: If your car gets into an accident then you will get a huge medical and repair bill which will look way less than your annual premium.
If you are thinking about getting liability coverage from the other driver then there are a lot of states which prevent the uninsured driver from getting any coverage from the at-fault driver's liability coverage.
The cost of your car insurance increases several folds: Once you get a lapse it will get next to impossible to find affordable car insurance next time.
The driver that lapses the insurance falls into the category of high-risk drivers and hence no company wants to cover such a driver. So you might save some penny for once by canceling the car insurance but for the upcoming few years, you might have to pay more than twice for the same policy.
How to avoid getting a Insurance Policy Premium Lapse?
There are a few ways by which you can avoid neglecting the payment of your insurance premium.
Get a Minimum Coverage Policy
If you are not driving your vehicle for the next few months and you know your vehicle will be parked in garage only then you can buy a cheaper policy. But make sure to let your insurance company know when you again get back on the road.
Take the Accountability
There can be two major reasons for getting your car insurance canceled: first; driving tickets and second; non-payment. You know the amount of your annual premium well in advance so why not keep saving a bit to avoid getting pressure at once? And also; drive safely to avoid getting a driving ticket or DUI.
What to do if You Get Your Car Insurance Lapsed?
Inform your Insurance Company or Agent
The first step is to start the process of reinstatement. For that, you have to inform your insurance company or your insurance agent about the lapse.
Reinstatement is the process of getting your original insurance policy back. If there are no records of previous lapses or there are no records of recent multiple claims then your company might reinstate your policy easily.
Get listed on the policy of a friend or a family member
The goal is to keep your ID registered as a driver under any insurance to keep you getting from lapses. You can try asking your friends or family to help you out. Get yourself listed in their policy.
Exceptions of Insurance Lapse:
Do you know there are a few exceptions where you are allowed a few lapses? Yes majorly for three cases:
If you are a young driver with a new license.
For all the military employees.
If you have maintained a continuous motorcycle insurance.
Over To You!
During financially tough times it seems the right choice to cancel your insurance policy for a few months or take a year break. But lapsing car insurance is never ever recommended. Try to keep your finances tight and just keep paying the premiums. One lapse can be a huge financial mistake for you.
You might end up in a road accident and then you will have to cover all your medical bills and repair costs. Moreover, it will impact a lot on your driving record and will increase your insurance cost for the next three to five years, depending on the company.

We generated 12,100,000+ Quotes (...counting), Helping People to Save Money and Time.
The best way to get cheap low-income insurance is to compare the quotes from different companies and then buy. RateForce is here to support you throughout the process. All we need is some basic details and we will provide you the most suitable and cheapest insurance quotes from the agencies in your state.
Editorial Guidelines: The above is meant as general information to help you understand the different aspects of auto insurance. This information does not refer to any specific auto insurance policy. Coverages and other features vary between insurers, vary by state, and are not available in all states. References to costs of coverages/repair, average or typical premiums, amounts of losses, deductibles, etc., are indicative and may not apply to your situation. We encourage you to speak to our insurance representative and to read your policy contract to fully understand your coverages.
Was this article helpful?
Featured Posts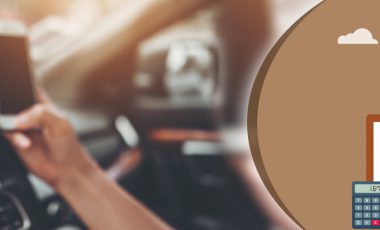 Key Insights Driving under the influence is not only a serious crime, it can also increase your insurance rate to[...]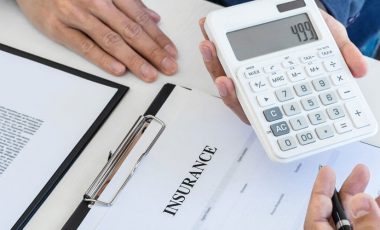 Key Insights Liability car insurance is mandatory for every driver in any state of the country. As per the basic[...]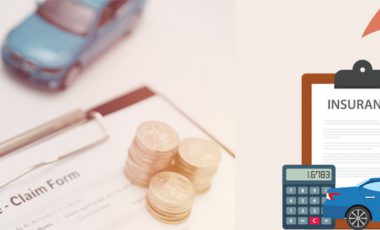 Key Insights The average car insurance rate in any state can vary a lot from driver to driver. There are[...]