Best Cheap High Risk Car Insurance Companies for 2023
Key Insights
High-risk drivers get the highest car insurance rates as compared to other drivers.
There are several categories of high-risk drivers like young drivers, drivers with spotted records, uninsured drivers, etc.
There are some discounts and ways to decrease the cost of high risk car insurance for drivers.
Insurance companies check the history of the driver and several other factors to decide if a driver is actually risky or not.
Tired of getting higher car insurance rates because of your high risk driver profile? Wondering if there's a solution to this problem? Want to buy auto insurance but every company has declined your policy?
Purchasing high risk auto insurance can be difficult without any proper guidance. Drivers usually end up paying more than they should and hence it becomes difficult for them to survive.
But you don't have to worry anymore. This blog has all the answers. Keep reading till the end to know everything about high-risk car insurance.
Who is a high risk driver?
Are you a high risk driver? How do insurance companies decide which profiles are riskier than the other?
A high risk driver can be defined as a driver who is more likely to file insurance claims as compared to others. To categorize high-risk drivers easily; insurance companies have some predefined categories that help them classify such drivers easily. So below are
5 categories of high-risk driver considered by insurance company:
Young Drivers:
Teen drivers are always considered risky because they are involved in distracted driving more than any other driver. In 2018; more than 3000 teen drivers were involved in the fatal accident. The reason behind this is the lack of experience on the road and speeding vehicles to feel the thrill. So all the drivers under 25 years of age are considered young and risky drivers.
Inexperienced Drivers:
If you have driving experience of less than 8 to 10 years then you will be defined as an inexperienced driver. Almost every insurance company adds an inexperienced surcharge to such a driver's profile. It is important to note that every insurance company has a different age group of defining an inexperienced driver. Some auto insurance companies might find drivers under 20 years of age as inexperienced and for others, it can be 25 years.
Drivers with Poor or Bad Credit:
A poor credit score is also considered a bad sign for most insurance companies. As per insurance companies; drivers with poor credit score files more claims as compared to other drivers. Moreover; drivers of this category are considered irresponsible hence most of the companies decline to put their trust.
Drivers with Spotted Records:
If your driving record is not clean then also you will be considered a risky driver. Drivers with a small ticket might get a chance to get out of the category. But the drivers with too many speeding violations, DUIs, and at-fault accidents can not get out of the faults. Hence they get into the category of high-risk drivers.
Uninsured Drivers:
If a driver has a driving license but not insurance then the company will declare you as a high risk driver. The company has all the rights to assume that you were driving without insurance. Hence they will consider you as a highly risky driver.
Find cheap insurance for your high risk driver profile.
What is a high risk car insurance policy?
A high-risk insurance policy is for drivers who have past records of speeding tickets, DUI, at-fault accident, no license convictions. It will always have higher premium rates compared to a standard auto insurance policy.
A high-risk car insurance policy is a bit different than our standard auto insurance policy. The terms and conditions are different in a nonstandard policy. Below are certain things that you will have to keep in mind with a high risk car insurance
The coverage in your policy may get reduced: If you are not driving your car and the insurance is in your name then the coverage might get reduced. This is applicable to the people who are not named on your policy. For example, your cousin was driving your car and he crashed it. Then your insurance policy coverage will get reduced and you will get less claim money.
Your driving records will be checked more often as compared to other drivers: Insurance companies don't check the records of every driver at the time of renewal. They only check the driving records of drivers who have violations or at-fault prior. Because these drivers are more prone to get into trouble than the other drivers.
You might get limitations on who can drive the car: Insurance companies that sell nonstandard policies to high risk drivers will allow you to add a few names to the policy. The insurance claim will be limited to the names mentioned in the policy only. If any other driver crashed the vehicle then the company might decline the claim money.
Your insurance carrier might cancel the extra benefits on your insurance policy: The nonstandard policy can also lead to the loss of safe driver benefits. High risk drivers will not get policy benefits like a vanishing deductible or accident forgiveness.
Which are the top car insurance companies for high risk drivers?
Finding the best high risk car insurance companies is a difficult task. Even most of the companies decline to give policies to high-risk drivers. Others increase the premium rates to almost double. As a result, it gets difficult to find an affordable plus reliable insurance company as per our requirements.
But it is important to note that, not every company treats high-risk drivers the same way. Some are way too harsh, who will assess harsher rate penalties. Some are a bit lenient, especially for the first-time penalties.
Hence it is always advisable to check different high risk insurers before buying your insurance policy. Below are the top auto insurance companies for high-risk drivers:
21st Century
Bristol West
Kemper
Acceptance
Dairyland
Infinity Insurance
Direct Auto Insurance
National General Insurance
How much is the cost of high-risk car insurance?
Wondering how much does high risk auto insurance costs? Well, the short answer is; it depends on the driver's profile. The long answer is; each category of a high-risk driver gets different insurance quotes. For example, drivers with poor credit scores will get a different high risk driver insurance quote than drivers with DUI.
Similarly, the cost also varies for minimum and full coverage insurance. If you want to buy only the minimum requirements of your state then the cost will be less. But if you need full coverage insurance for your vehicle then the cost of the premium will be much higher.
Average high-risk car insurance cost
Let's begin with an analysis of different driving profiles for young drivers and experienced drivers. Here as per our data, we have considered all the drivers below 25 years of age as young drivers. Similarly; drivers above 40 years of age are experienced drivers.
| Driver Profile | Young Driver | Experienced Driver |
| --- | --- | --- |
| Clean Driving Record, Good Credit | $657 | $572 |
| At-fault Accident | $1,019 | $889 |
| Poor Credit | $1,173 | $974 |
| DUI | $1,323 | $1,139 |
Drivers with an at-fault accident
The auto insurance rates of an at-fault driver can go up to fifty percent on average. After that other factors like the severity of the accident, other penalties on the record will be considered.
A 25 years old driver gets an average of $2819 for full coverage and $1011 for minimum coverage. While a 40-year-old driver gets $2452 for full coverage and $863 for minimum coverage.
Different states also follow different methods to calculate insurance rates. Hence let's have a look at the high risk insurance cost for drivers with an at-fault record in the top 13 states:
Cost of Car Insurance with Bad Credit
Drivers with poor credit are also considered high risk drivers. As per the insurance companies; your credit score can predict how likely you are to file an insurance claim. And the drivers with poor credit scores are more likely to file frequent claims. As a result; these drivers also get higher car insurance rates as compared to the others.
Here are the minimum coverage rates for the driver with a poor credit score in the top states:
| State | Annual Premium (Minimum Coverage) |
| --- | --- |
| Alabama | $1,032 |
| California | $812 |
| Florida | $1,993 |
| Georgia | $1,411 |
| Hawaii | $341 |
| Kansas | $937 |
| Kentucky | $1,631 |
| Louisiana | $1,821 |
| Michigan | $1,239 |
| Minnesota | $1,287 |
| New York | $2,731 |
| Texas | $1,148 |
| Washington | $871 |
Car insurance costs for drivers with a DUI
Driving under the influence is a serious crime in most states. Drivers with a DUI on record are also considered highly risky drivers as they can get into fatal accidents easily. As a result, these drivers get higher auto insurance rates as compared to other drivers with clean records.
A 25-year-old DUI driver will have to pay $3665 for full coverage and $1339 for minimum coverage. While a 40-year-old DUI driver gets $3119 for full coverage and $1173 for minimum coverage.
Let's have a look at the cost of car insurance for DUI drivers in top states:
| State | Annual Premium (Minimum Coverage) |
| --- | --- |
| Alabama | $1,052 |
| California | $1,956 |
| Florida | $1,329 |
| Georgia | $1,693 |
| Hawaii | $1,176 |
| Kansas | $1,031 |
| Kentucky | $1,923 |
| Louisiana | $2,559 |
| Michigan | $3,739 |
| Minnesota | $1,443 |
| New York | $2,041 |
| Texas | $1,376 |
| Washington | $1,145 |
Related Read >> Find the Best Cheap Car Insurance After a DUI Ticket
What to check in high risk auto insurance companies?
Now that you have the idea of how different companies and different states charge for high risk auto insurance. It's time to evaluate different companies to check which one is perfect for your requirements. The two main factors to evaluate are the financial condition of the company and the number of complaints. Let's understand the impact of both factors on the car insurance rates:
Financial strength of the insurance company
We all expect our insurance company to pay our claims when we need them. To get our claims payment on time it is important that the insurance company has to be financially stable. If the company is not stable then the chances of getting the claims reduces.
Websites like ambest.com are available to check the ranking of the company but the results are not reliable anymore. Because the insurance carrier might not have requested for the rating or the requests might not be rated any more.
Consumer Complaints
The second important factor to consider is to check the number of consumer complaints against the company. You can check the data at the website of the National Association of Insurance Commission.
The website will provide a ratio for each type of insurance for high-risk drivers to check and evaluate. The ratio on the NAIC website is based on the number of complaints filed by different consumers against a company. And then the number of complaints that are adjusted for the market share.
The national median for consumer complaints about auto insurance carriers is 1.00. If a company gets a score of higher than 1.7 then it means the company is getting too many complaints. It is advisable to avoid such companies because a company with so many complaints is not good for any driver.
How to look for cheap high-risk auto insurance?
To get affordable high risk auto insurance the best way is to check out different companies and their quotes. There are two ways to get quotations from different insurance companies; digital and manual.
The manual method is long and takes a lot of time. You will have to make a list of high risk auto insurance companies in your city and then call them one by one to get the quotes.
While the digital method is faster and much accurate. You will have to simply provide some details to companies like RateForce and you will get a list in just a few minutes.
All the details about the best and cheapest high-risk auto insurance companies in your area will be in front of you. Hence this will help you to compare the rates from different companies quickly.
Compare insurance quotes from best high risk insurers.
What are the ways to avoid high car insurance rates?
Young drivers can not control the fact that their age is the reason behind high risk car insurance quotes. Do you know there are some factors that you can control to avoid getting into the high risk driver's category? So by keeping in mind these factors you can save yourself and your money.
Here are some ways how other drivers can try and avoid getting into the high risk driver's category:
Improve your credit score. You can try to pay all your EMIs on time, pay your credit card bills on time, pay taxes on time. With these simple steps, your credit score will improve slowly.
Try to change the insurance carrier after three or five years of the violation. Every state has a limit by which the high risk category will be applicable to the driver. It can be 3 years or 5 years for different states.
Get a driver safety course. Some companies provide good discounts to drivers who have completed driver safety courses.
Never ever let your car insurance lapse. The drivers who have a gap in their car insurance are also considered highly risky and irresponsible. Hence to avoid getting into that category, never let your insurance lapse.
How long will I be considered a high risk driver?
The final question in the mind of every high risk driver; how long do I have to pay higher premiums? The answer is there are a lot of factors that affect the rates for any high-risk drivers. Some of these factors are:
Insurance history of the driver: As mentioned above; drivers with a gap in the insurance history are considered irresponsible. Hence they get higher rates for a longer time as compared to other high-risk profiles.
Driving records: Most of the auto insurance companies check the previous three years of records. While some of the insurance companies might check the record of the last five years. Moreover; the age of your violation also plays an important role. If you have new violations on your record then you will get higher rates. If the violations are more than a year old then the rates will start decreasing.
Credit record of the driver: If you think your credit score has been improved then you can ask your carrier to recalculate the rates. Or you can get quotations from other companies as well and change your existing company.
What to do if no car insurance company will accept your policy?
Car insurance companies have the right to decline the policy of a high-risk driver. If all the insurance companies in the state have declined your policy then you will have one option: assigned-risk car insurance pool.
Even if you are not able to find one company to buy insurance, you will still need the state's minimum coverage to drive. So to help such drivers every state has an assigned-risk car insurance pool program. In this, the state will assign an insurance company to the driver. This program is also known as the shared market, residual market, or joint underwriting association.
The cost of the assigned-risk car insurance pool program will be higher than your regular policy. And the program only helps in providing the minimum car insurance coverage. There are some states that provide discounts to the drivers after a certain period of time with a clean record.
And That a Wrap!
We are sure that now you are aware of all the nitty-gritty of high risk driver's insurance. If you still have some questions then RateForce team is here to assist. You can get in touch with us and we will clear all your queries instantly.

We generated 12,100,000+ Quotes (...counting), Helping People to Save Money and Time.
Moreover, are you confused about auto insurance terms in your policy? Then here's a detailed blog: Auto Insurance Terminology Guide. You can check all the important terms related to auto insurance in the blog.
Editorial Guidelines: The above is meant as general information to help you understand the different aspects of auto insurance. This information does not refer to any specific auto insurance policy. Coverages and other features vary between insurers, vary by state, and are not available in all states. References to costs of coverages/repair, average or typical premiums, amounts of losses, deductibles, etc., are indicative and may not apply to your situation. We encourage you to speak to our insurance representative and to read your policy contract to fully understand your coverages.
Was this article helpful?
Featured Posts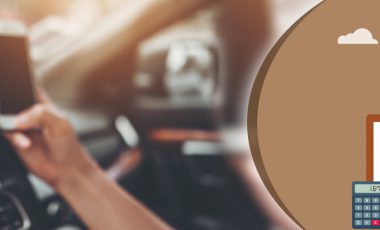 Key Insights Driving under the influence is not only a serious crime, it can also increase your insurance rate to[...]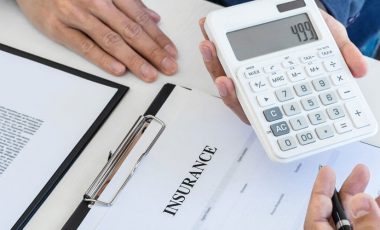 Key Insights Liability car insurance is mandatory for every driver in any state of the country. As per the basic[...]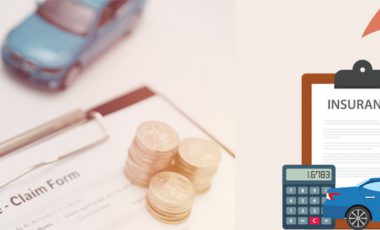 Key Insights The average car insurance rate in any state can vary a lot from driver to driver. There are[...]