Car Insurance Calculator: What it is and How it works?
Key Insights
Every driver wants to know how much he or she has to pay for the car insurance premium.
People are rapidly searching for car insurance calculators to know the premium in advance.
But are these calculators reliable? Do they provide accurate information?
Mostly the companies use manual car insurance calculators instead of software for accurate final results.
Car insurance is mandatory for every driver in the USA. But the drivers are finding it difficult to afford the insurance cost because of the rapidly rising rates every year. We have written this blog with an objective to cover everything you need to know about car insurance calculator. Keep reading till the end to find out how you can get affordable rates with any car insurance estimator.
When was the last time you heard about "Let me check your quotation" or "I will calculate the cost of your premium and get back to you?" We all have heard these terms, especially around the time of renewing our premium.
But how do these companies and agents decide how much is your premium? This blog is going to answer that for you.
What is Car Insurance Calculator?
Every car insurance company has its own cost calculator for its customers to make sure everyone gets a fair price. Some companies rely on modern methods like software that can calculate the cost instantly. While others use manual methods where there are multiple steps to decide the profile of the driver and calculate the cost accordingly.
How Do You Estimate Your Car Insurance Coverage Needs?
The most important and most frequently asked question is how do these companies calculate the car insurance rates for any driver? Every insurance company creates a profile of the driver before deciding on the quotation. Based on this profile the analysts in the company decided on the risk factor and the accurate cost suitable for the driver.
Let's have a look at the step by step process of calculating the car insurance cost for any driver:
Driving Record
The first thing a company will check is your driving record. Your driving history will explain everything about your driving and judgment skills. If you have a lot of DUIs and tickets on your profile then you will be considered a risky driver. And if you have zero or one DUI or any other ticket then you will be considered a safe driver.
But even one at-fault accident on record can change the entire scenario. Drivers with at-fault accidents on record are considered highly risky and they get the highest car insurance rates.
Your Vehicle
The next thing your insurance company will check is; the type and model of your vehicle. Are you driving a luxury, sports, or classic car? Then you will get higher insurance rates as compared to others. We all know the value of these cars is higher than any other car in your city, as a result, the cost of its repair will be higher.
There are chances that the local repair shop might not even have the parts your car needs so they will import it from somewhere else. Which will add an extra amount to the claim money. To save themselves from loss the companies provide higher insurance premiums in advance to these drivers.
But on the other hand; if you drive a common sedan or hatchback then you will not get that higher amount for your insurance premium.
Uninsured and Underinsured Motorist Coverage
This coverage plays an important role in case you get into an accident with a driver or pedestrian who has no insurance policy. In such cases, your insurance company will pay for the repair cost of your vehicle.
There are some states that have uninsured and underinsured motorist coverage mandatory. So your insurance company will check that and decide its requirement on your policy accordingly.
Comprehensive Coverage
Comprehensive coverage is especially required when you live in an area with high wildlife density and chances of natural calamities. The insurance company will check the place where you live and park your vehicle to decide the probability of getting into an unwanted accident.
Collision Coverage
Collision coverage is beneficial for the drivers that have a teen or young driver on their policy or those who have a poor driving record. If you are not sure about your skills or you know it is easy for you to get into an accident, it may be because you live in a highly-populated area. Then it is highly recommended to get collision coverage.
Now your insurance company will check and provide you options for how much you should pay for a collision policy.
Personal Injury Protection
Personal injury protection(PIP) comes into the picture, especially in case of lost wages along with medical bills. This is not a necessary requirement for every state but some states have it mandatory.
So first of all you have to check if it is mandatory in your state and then you need to ask your insurance company to add it to your policy as per the requirements.
Medical Payments Coverage
Just like Personal injury protection; MedPay coverage is also not mandatory for everyone in every state. But it is beneficial in case of an accident when you have other passengers with you too and they are also injured.
Existing Insurance
Your insurance company will check all the insurances registered in your name to decide the requirements. For example, if you already have a good health insurance policy then you can avoid Med Pay.
After analyzing all the above points your insurance company will decide the final cost of the car insurance policy.
What Factors Impact Your Car Insurance Cost?
Now let's quickly have a look at some of the top factors that affect the insurance cost for every driver. Please note below mentioned features might vary from driver to driver and company to company:
Credit Score
Credit score of the driver plays a crucial role to define whether the driver is reliable or not. A driver with bad credit score has a higher chance of skipping the monthly and yearly insurance premiums as compared to others.
That is why most car insurance companies either avoid selling premiums to these drivers or provide higher insurance costs. If you have a good credit score then you can always ask for an extra discount from your insurance company at the time of cost calculation.

Marital Status
Getting married can reduce your car insurance cost to a huge extent. As per most car insurance companies; married drivers are more responsible and safer as compared to singles.
When you are married you have the responsibility of your spouse and your kids. This creates a psychological impact on our brain and we drive more safely. Because we know even a small accident can result in injuries to the driver as well as passengers.

Gender
Did you know that according to most car insurance companies; female drivers are much more reliable and safe. As a result; they get lower insurance rates as compared to males. But there are states like Hawaii that have banned gender discrimination in car insurance premiums.
And the final decision to provide a female driver with a lesser insurance premium or not will always be of the insurance company. Hence; it is important to clear it out with the company before signing any document.

Age
Yes, your age also plays a very important role in your car insurance policy rates. Young drivers get higher insurance rates as compared to middle-aged drivers. The reason is simple; according to most car insurance companies; young drivers lack experience and hence they get into more accidents.
On the other side; middle-aged drivers have high experience on the road because of their better skills and judgment they get lower insurance rates. But drivers of age above 60 years are also considered risky because their age might impact their driving skills.

Location
The state, city, and even area where you live and drive your vehicle play an important role too. Apparently according to most car insurance companies, the area where you park your vehicle should be safe enough to protect the vehicle from vandalism or natural disaster.
If your town witnesses too many storms, floods, or vandalism then your insurance company will have to prepare itself for repeated too many claims. As a result, they will provide you with higher insurance rates.

Driving History
Your driving history or driving record talks a lot about you. A driver with a clean driving record is always considered a safer driver and the company provides him or her with lower insurance rates.
As a result; it is always advised to follow all the rules to avoid DUIs, at-fault accidents or speeding tickets on your record. You can try to remove these penalties from your record but in most cases, they stay for at least 3 years. And you will have to pay huge car insurance premiums for those 3 years.

Vehicle Choice
The type of vehicle you drive will also affect your insurance rates. If you drive a luxury, sports, or classic car then you will have to pay a higher insurance premium than any other driver. Because cars from these categories are expensive to repair and their parts are not available everywhere. This is why your insurance company will give you a higher quotation.

Additional Coverages Required By State
Another important factor that affects the insurance rate is the extra coverage requirements of the states for car insurance. Some states require more coverage in their minimal requirements like personal injury coverage. As a result; even the minimal coverage is expensive.

Deductible Amount
Your deductible amount can also play an important role in the car insurance cost for your premium. When a driver selects a higher deductible it means he or she has confidence in his or her driving skills and the chances of them getting into an accident are lower.
As a result, they will file fewer claims which leads to profit for the company. So when a driver opts for a higher deductible amount the insurance company provides them with lower insurance rates.
How Can You Save Money On Car Insurance?
Now that we know how the car insurance companies calculate the costs for every driver and we know it is not much in our control. There are some ways we can try to get affordable insurance rates:
Compare Quotes
The first and most important one is; to get quotes from different companies and compare them. By comparing quotes you will understand what exactly other companies are providing at a similar cost. This will help you to make an informed decision while paying for your policy.
All you have to do is; create a list of all the top car insurance companies in your area and ask them for quotations separately. We know this can be time-consuming and hence we have experts for the same. We will create a list of all the top companies in your area along with their approx. average insurance rates as per your profile.
Compare Auto Insurance Quotes In Your Area and Save
Look For Discounts
There are different types of car insurance discounts that a driver can add to his or her policy at any time. By combining different discounts into one policy you can reduce the rates of your premium to a great extent.
But each company has its own rules and policies for discounts. So it is always advisable to get in touch with the insurance company and clear out the discounts they provide in advance before paying for the premium.

Bundle With Other Insurance
We all need different types of insurance; life insurance, homeowners insurance, renters insurance, etc. And there are plenty of insurance companies that provide all types of coverage. If you buy your policy from them then you can get into the list of their premium customers.
As a result; they will try to provide you with the cheapest rates possible to make sure you are their customer for a longer time. If you also need different discounts then go for a company that provides all the types of discounts and bundle them together.

Improve Your Driving
You can take a driver's improvement test to polish your driving skills. By completing these courses your chances of getting into an accident decrease and you will become a much safer driver. As a result; your insurance company will quote you lower rates.
There are some companies that provide their own courses to the drivers who need them. You can always get in touch with your present company and ask for their courses. Or else there are plenty of public courses available that provide certification too.

Work On Your Credit Score
Every car insurance company will check your credit score to see how reliable and responsible you are as a driver. As per most the car insurance person with a good credit score is most likely to pay the monthly premiums on time and will drive the car more responsibly.
As a result, these drivers get into the list of loyal drivers and they get lower insurance rates. So even if you have a bad credit score you can always improve your credit score by paying all your bills on time.

Use Telematics
The modern way to get affordable car insurance rates is to use telematics. You can keep a track of your driving habits and history on modern devices and prove that you are a safe driver.
There will be a device installed onto your car and software will be connected with it to store the data. Your insurance company will have access to the data so that nobody can mess with the number and as a result, they can get a clear idea of your driving habits.
Frequently Asked Questions(FAQs)
How is car insurance calculated?

Every company has its own way of calculating the cost of car insurance. Some use manual methods while others have car insurance cost calculator software for it. There are certain factors that every company and software consider while calculating the cost.

Are car insurance estimator software accurate?

Not always. The software works on algorithms. There are chances that you might have some genuine reason for some factors like skipping insurance premiums or DUIs. you can not explain your story to software but an agent will listen to you and might consider it while calculating your premium cost.

Is it mandatory to check car insurance costs before buying a car?

It's not mandatory but recommended. By checking the insurance cost you can decide if you are ready to afford that premium for the next 3-5 years.

Is the car insurance calculator free?

Yes, most companies provide auto insurance calculators free of cost as a free service. But it depends on the company so it is better to clarify before paying.

We generated 12,100,000+ Quotes (...counting), Helping People to Save Money and Time.
Source
Read an article on Fortune to understand the rising rates of car insurance in the USA on 10th April 2022.
Referred to Wikipedia to learn about the car insurance requirements and laws in the USA on 10th April 2022.
Read an article on CNBC to understand how car insurance rates can vary after getting married on 10th April 2022.
Read an article on Forbes about the difference in car insurance rates based on Gender on 10th April 2022.
Editorial Guidelines: The above is meant as general information to help you understand the different aspects of auto insurance. This information does not refer to any specific auto insurance policy. Coverages and other features vary between insurers, vary by state, and are not available in all states. References to costs of coverages/repair, average or typical premiums, amounts of losses, deductibles, etc., are indicative and may not apply to your situation. We encourage you to speak to our insurance representative and to read your policy contract to fully understand your coverages.
Featured Posts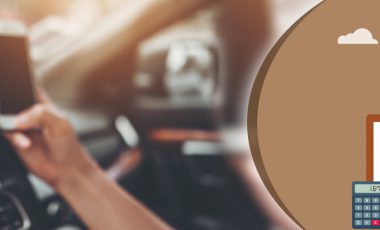 Key Insights Driving under the influence is not only a serious crime, it can also increase your insurance rate to[...]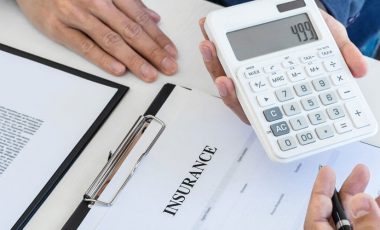 Key Insights Liability car insurance is mandatory for every driver in any state of the country. As per the basic[...]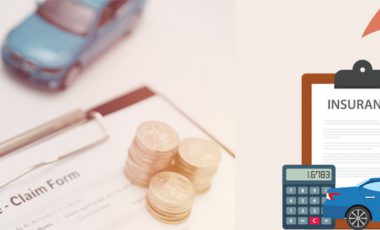 Key Insights The average car insurance rate in any state can vary a lot from driver to driver. There are[...]