Telematics Insurance: The Secret to Saving Money on Car Insurance
In order to track your driving patterns and behaviors, insurance firms that offer telematics insurance use in-car tracking devices. These gadgets monitor your car's speed, mileage, total time on the road, and other variables to assist calculate the policyholder's auto insurance rates.
These telematics insurance policies typically include a mobile app to make it simple to obtain current data that affects your cost. Hence we have decided to write this detailed guide about everything you need to know about telematics car insurance.
What is telematics insurance?
A telematics device is often an app that records information about where and when you drive, as well as mileage, speed, and braking time. Some telematics insurance companies additionally provide a physical automobile telematics device that connects to a car's under-dash onboard diagnostic port.
These plug-in tools may measure the same information as a mobile app. For both plug-in and app-based telematics devices to function, they must be plugged in or activated. But once configured, they simply operate in the background.
What are the forms of Telematics Tracking?
Here are some common types of telematics devices:
Bluetooth-powered telematics
OBD-II telematics
Smartphone-based telematics
Blackbox-based telematics
OEM hard-wired telematics
12v plug-in self-installation telematics
How does telematics work for car insurance?
The first thing your insurer will do is integrate a real-time monitoring tool or tracking device. After that, the gadget will collect multiple crucial performance data that includes odometer readings, usage of brakes, etc. The gadget gathers the information for the computer system by compiling, interpreting, and evaluating the data.
Different techniques are used to gather data, including hardwired or self-fit devices and smartphone apps. The system takes into account a variety of variables, including environmental conditions.
For example, Telematics may track the types of pavement you drive on, the hours of the day you drive (and the corresponding traffic density), and your cruising speed in relation to other road users who are traveling at the same time of day.
With the use of this data, auto insurance companies and IoT device owners may create driver profiles and rate drivers' "risk" levels.
When it comes to fleet telematics, the telematics database will store information in a common database that your fleet control system may access. There are two options available; local and cloud-based depending on the type of telematics solution. The particular process varies depending on the telematics remedy utilized, but after the information has been uploaded, the service professional may access it using the telematics system's applications.
The advent of mobile and device-based telematics technology has allowed insurance companies to get a fairly accurate picture of the on-road driving habits of their clients.
This data may be used by insurers individually or collectively to learn more about how drivers behave at particular times of the day or even when operating a particular type of vehicle.
At the same time, insurers have access to huge data on the behavior of their clients, enabling them to pinpoint groups with low risk. This offers an amazing tool to determine whether the customer is valuable enough to keep for the long term.
Precise data insights help to build a more comprehensive picture of each person's risk profile and lower claim loss ratios by managing claims quickly and wisely. Through the analysis of driving data, such as hard braking, turning, or speeding following an accident, telematics aids insurers in more precise damage estimation and decreases false claims.
What are the pros and cons of telematics insurance?
To help you make a decision if usage-based insurance is the right choice for you, we have figured out some pros and cons for you:
Pros of Telematics Insurance
Potential for a substantial discount
Provides you with information to help you change the way you drive.
Get rewarded for driving safely.
Cons of Telematics Insurance
Discounts vary depending on driving style.
If you're a bad driver, several programs may increase your base rate.
Which are the best telematics insurance companies?
| Company | Telematics Insurance Programs | Average Rate with Telematics |
| --- | --- | --- |
| Allstate | Drivewise | $1,823 |
| Progressive | Snapshot | $797 |
| State Farm | Drive Safe & Save | $1,128 |
| Nationwide | SmartRide | $1,091 |
| The Hartford | True Lane | $1,834 |
How to save on telematics auto insurance?
Get personalized feedback on your driving habits
Telematics data often gives real-time details on your driving style and distance. For instance, a telematics device or app logs your speed, distance traveled, and braking force. The time of day that you drive can also be examined by this technology. You may become a safer driver by being more conscious of your driving behaviors with the use of this data.
Savings on auto insurance or safe-driving incentives
According to the III (Insurance Information Institute), you can be eligible for discounts and benefits simply for enrolling in a telematics program and for future rewards for driving safely. For instance, minimizing dangers like hard stops and nighttime driving may result in rewards for drivers.
Car insurance based on mileage
Pay per mile car insurance, commonly referred to as usage-based insurance, relies heavily on a telematics system. Your insurer may use a mobile app or a gadget you connect to your car to track the number of miles you drive if you choose to participate in this type of program. For every mile you drive, you can be assessed a per-mile fee in addition to a daily base fee. You might be able to check your travel and everyday expenses using an app or website provided by your insurance.
With pay-per-mile insurance, you often only pay for the miles you actually travel. This frequently gives low-mileage drivers the opportunity to further reduce their expenses. In other words, you could pay less if you drive less.
Telematics Insurance vs Black Box Insurance
Both telematics and black box insurance utilize technology to monitor driver behavior and assess risk, but they differ in the precise way that data is gathered.
| Telematics Insurance | Black Box Insurance |
| --- | --- |
| Telematics systems use technologies like GPS and accelerometers to monitor driving behavior, including speed, acceleration, and braking patterns. | Black box insurance makes use of a real-world tool called a "black box" to gather information on driving habits. |
| The motorist's risk is then determined using this information, and insurance premiums are set accordingly. | This gadget is mounted inside the automobile and keeps track of details like the speed, mileage, and time of day or night the car is driven. |
| Young drivers and those with little driving experience are frequently targeted by telematics auto insurance campaigns since they can assist lower insurance rates for safer drivers. | The insurance provider receives this information and uses it to assess the risk of the motorist and decide the cost of coverage. |

We generated 12,100,000+ Quotes (...counting), Helping People to Save Money and Time.
Editorial Guidelines: The above is meant as general information to help you understand the different aspects of auto insurance. This information does not refer to any specific auto insurance policy. Coverages and other features vary between insurers, vary by state, and are not available in all states. References to costs of coverages/repair, average or typical premiums, amounts of losses, deductibles, etc., are indicative and may not apply to your situation. We encourage you to speak to our insurance representative and to read your policy contract to fully understand your coverages.
Was this article helpful?
Featured Posts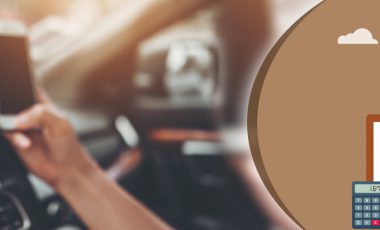 Key Insights Driving under the influence is not only a serious crime, it can also increase your insurance rate to[...]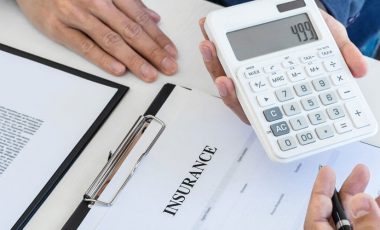 Key Insights Liability car insurance is mandatory for every driver in any state of the country. As per the basic[...]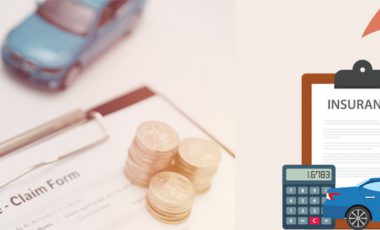 Key Insights The average car insurance rate in any state can vary a lot from driver to driver. There are[...]