About Amigo MGA Auto Insurance
Amigo MGA is proud of its digital ecosystem that is built by technology experts. Amigo MGA provide car insurance under 3 companies namely Amigo Blue, Amigo USA and Amigo America in the USA. According to the management of the company, the reason behind the digital ecosystem is to bridge the gap in the auto insurance world. Their platform consists of some self-serving tools that can assist the customers as well as the insurance agents.

The innovative approach of the company with the digital platform is beneficial for the personal auto insurance market.

The policies of Amigo MGA are only sold through independent agents in every area.

The company is popular for its excellent customer service.

The claim resolution factor of the company is also higher than most insurance companies.

The customers are dependent on the agents to buy or upgrade their policies.

The company only working in 2 states namely Georgia and Alabama.

Customers have to wait 24 hours to get a personalized quote.

We generated 12,100,000+ Quotes (...counting), Helping People to Save Money and Time.
Amigo MGA Insurance Reviews and Ratings
Moody's: B1
A.M. Best: NA
J.D. Power: Not Rated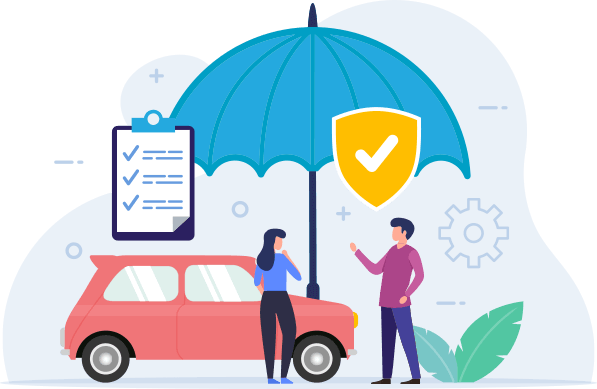 S & P: NA
NAIC: NA
BBB: No Rating
The insurance company is relatively new as compared to all the insurance companies in our country. As a result, the data for reviews and customer complaints is not enough to calculate the ratings by different organizations. The company is not accredited by Better Business Bureau because there are no complaints registered on their platform. The involvement of independent agents might be a major reason for the lack of reviews and complaints.
Amigo MGA Car Insurance Quotes
| Drivers Age / Ticket Profile | For Good Drivers | With At-fault Ticket | With DUI Ticket | With Speeding Ticket |
| --- | --- | --- | --- | --- |
| 18 and Under | $120 / Month | $159 / Month | $198 / Month | $141 / Month |
| 21 Year Old | $92 / Month | $110 / Month | $175 / Month | $105 / Month |
| 30 Year Old | $81 / Month | $111 / Month | $151 / Month | $98 / Month |
| 45 Year Old | $75 / Month | $101 / Month | $144 / Month | $91 / Month |
| 55 Year Old | $68 / Month | $90 / Month | $130 / Month | $84 / Month |
| 65 Year Old | $67 / Month | $88 / Month | $125 / Month | $75 / Month |
Amigo MGA Auto Insurance Discounts
Looking for discounts that are provided by Amigo MGA? Here is the list of all the discounts a driver will get:
Discount for keeping the insurance consistently (even if it was with another auto insurance company).
Multiple Policies in the same family discount.
Discount for attending a good driver program.
Automatic premium payments deduction discount.
Buying policies for more than one car at the same family discount.
Discount to add your teen driver to an existing policy.
Good student discount.
Amigo MGA Car Insurance Coverages
Amigo MGA insurance carrier provides all the leading policies to its drivers to compete with the industry leaders.
Amigo MGA Insurance Complaints &
Customer Satisfaction
Customer Claims Satisfaction
Amigo insurance companies(Amigo USA, Amigo Blue, and Amigo America) have some positive reviews on their websites and other platforms. But the company is not rated by the popular and most trustworthy rating platforms like J.D. Power.
J.D. Power provides the consumer satisfaction ratings for each company and Amigo insurance company is not accredited by J.D. Power. Hence; there is no solid proof to say the company has a strong customer satisfaction rating.
Consumer Complaints
Just like consumer satisfaction; the company has some very negative consumer complaints but not on official platforms. The entire data of complaints against any one company is stored with the national association of insurance commissioners (NAIC).
The NAIC ratings provide the data of how many complaints are registered against a company. But Amigo is not accredited by NAIC as well. Hence; we can not provide any official solid ratings for consumer complaints as well.
Amigo MGA Insurance
FAQs
Q
Why does Amigo MGA car insurance not provide quotes online directly?
A
The company wants the independent agents to handle their own customers separately. Hence the quotation if the policy is also decided by the insurance agent in your area.
Q
How much is the car insurance cost for a DUI driver in Amigo MGA?
Q
Is the customer service available 24/7 at Amigo MGA?
A
Yes, the company has its own customer representatives who are always available on the call. Here is the toll-free number to call: +1 855 226 4466.
Q
Where is Amigo MGA insurance company based?
A
Even though the company has its presence in Georgia and Alabama states of the country. But it has its headquarters in Florida USA.
Find best cheap car insurance coverage as per your needs.
Editorial Guidelines: The above content is meant as general information to help you understand the different aspects of auto insurance. This information does not refer to any specific auto insurance policy. Coverages and other features vary between insurers, vary by state, and are not available in all states. References to costs of coverages/repair, average or typical premiums, amounts of losses, deductibles, etc., are indicative and may not apply to your situation. We encourage you to speak to our insurance representative and to read your policy contract to fully understand your coverages.