Medical Payments(MedPay) Car Insurance Coverage: Everything you need to know
Key Insights
Medical payments coverage is often confused with personal injury protection coverage.
There are some situations where health coverage and personal injury coverage are not enough and in those situations, medical payments coverage comes into the picture.
MedPay plays an important role to cover the cost of medical bill expenses of the driver and the passengers even when they were at fault.
The best part of Medpay is it provides coverage for the deductibles in health insurance.
Medical payments coverage has been one of the most searched terms in the auto insurance industry. One of the major reasons for this can be the confusion between personal injury protection(PIP), health, and medical payments insurance. The lack of resources available to cover the detailed knowledge is another reason that drivers are not much aware of this policy.
Also, most of the drivers believe that the combination of health insurance and personal injury protection will cover everything. But there are some situations where your health insurance or your personal injury protection won't work.
To address all these confusions and issues RateForce has decided to write this detailed blog about MedPay insurance coverage. We have tried to cover everything you need to know about the term "medical payments insurance". Keep reading till the end and make your decision to buy the policy based on well-researched information.
What is Medical Payments Coverage?
MedPay insurance provides coverage to the driver and the passengers after a car accident no matter who was at fault. Moreover; it also provides coverage when you or your family members get hit by a vehicle in someone else's car.
In simple terms, the medical payments coverage definition is to cover medical bills and support your health insurance. Your health plan might have gaps, deductibles, or low limits. So in all the situations where your health insurance lacks coverage, your med pay coverage will come forward.
How does MedPay work for the driver and the insurance carrier?
A driver can get a MedPay claim in two ways; by direct reimbursement or by adding the Med Pay to their existing health insurance policy. There are certain factors that affect the claim like if you live in a no-fault state or the terms in your policy.
Every insurance company has its own terms and conditions with each policy. Some companies like GEICO consider health insurance as the primary coverage. While other companies like Progressive pay out for MedPay first. It is advisable to make these things clear with your insurance carrier first.
Here's a step by step process of how MedPay works generally:
After the treatment is over; if the insurance company considers MedPay as primary coverage then you can ask for a reimbursement.
MedPay will provide reimbursement and you don't have to pay any copays or deductibles. Deductible or Copays are usually associated with health insurance and it does not come in the picture with MedPay.
If your insurance company considers Medical Payments as a Secondary Coverage then you will have to consult your health insurance.
The health insurance company will pay almost all your medical bills but you will have to pay a deductible.
For the deductible payment, you can use your medical payments coverage.
What Does Medical Payments Cover?
Now we know what exactly is MedPay coverage and how it works. What else do we need to make our decision of buying medical payments coverage?
We need to know what exactly it will cover to make a final decision. So here is the list of everything that your Med Pay policy will cover:
You will get coverage from the bills of injury treatments that you or your passengers sustain in the car accident. It will include dental, medical, chiropractic, and surgical care.
If you or any of your family members were riding in someone else's car then also you will get coverage for the treatment of injuries.
If you or your family members get hit by a car as pedestrians.
You will also get medical payments coverage auto insurance if a vehicle hits you while riding a bicycle.
The Ambulance charges.
Cost for X-rays, prostheses, and even nursing.
You will also get a claim for funeral costs along with a fatal crash.
Finally the deductibles or copays for the Health insurance.
The policy works throughout the US; in each and every state. It is always advisable to talk to your insurance carrier about the coverage directly. Sometimes the policies are different in each company.
What is not covered in Medical Payments Coverage?
So now we know that it is covered in high-limit medical payments insurance, but it also does not cover everything. There are certain charges that medical payment does not cover like:
The first and most important is Wage reimbursement. If you are not able to work due to injuries after an accident then you will not get your monthly wage.
After the accident, if you are not able to take care of your child, then your insurance company will not bear the child care costs.
If you are at fault in an accident and the other driver is injured. Then the treatment of that other driver will not be covered in your MedPay coverage. But you can cover that in your liability insurance.
Any injury that is not related to a car accident or caused by a car accident is not covered.
Related Read >> What To Do After A Car Accident? Complete Guide
How much is the cost of MedPay?
And the most important and frequently asked question; how much do I have to pay to get MedPay coverage.
The cost of any policy in our country depends on a lot of factors like the age of the driver, the car make and model, your state, etc.
The cost to add medical payments coverage to your policy is not too much. On average, we can say that the MedPay coverage cost is around $4.8 per month.
The reason behind this is the maximum payout limit of medical payments coverage is relatively low; between $5000 to $10000. There are some companies that provide a $50,000 or even $100,000 maximum payout limit. As the limit increases, the premium cost also starts increasing.
List of top companies along with different limit payouts:
Insurance Company /
Maximum Payout Limit
$500
$1,000
$2,000
$5,000
$10,000
$25,000
Geico
$2.25
$4.63
$8.71
$19.23
$27.37
N/A
Esurance
$3.20
$5.65
$6.87
$8.29
$28.42
$36.83
Nationwide
$3.70
$6.09
$9.19
$17.12
$26.19
$35.23
State Farm
N/A
$1.74
N/A
$3.34
$4.26
$6.59
Allstate
$4.83
$8.12
$12.53
$20.76
$26.32
$32.18
The most common option for medical payments coverage is $1000 and $2000. There are some companies that don't even provide high limit options for MedPay.
Find your best MedPay car insurance coverage quote.
Who really needs MedPay?
So do I need medical payments coverage on my auto insurance? Who should consider adding MedPay coverage to their policy?
The answer is simple; first of all, check if MedPay is compulsory as per the state law. If it is required in your state then you don't have an option.
For example, if you are living in Pennsylvania, New Hampshire, or Maine then you will have to buy medical payments coverage. While on the other hand, if it is not compulsory in your state then you can consider opting out.
But make sure that you don't have young driver insurance in your family. With young drivers, we always recommend having an extra layer of coverage. Also if you frequently drive with passengers that are not your family. If you consider carpooling then the medical coverage of your passengers is your responsibility. Hence it is advisable to expand your coverage and buy medical payments coverage.
MedPay can be used as a safety net with your health insurance. For example, you have to pay the deductible of your health insurance. Or if you get charges for some services that are not covered in health insurance like chiropractic care. In such situations, you need MedPay coverage.
MedPay vs PIP Coverage: which is better?
We can understand the confusion between Med Pay and Personal Injury Protection. Both are for medical coverage and are beneficial after a car accident. Moreover; who is at fault in an accident is not a matter of concern with both the policies.
The major advantage of personal injury protection over MedPay is; it provides wage reimbursement. If you are not able to work after the accident then your insurance company will cover your wage.
But the problem with PIP is that; it comes with a deductible. So before claiming your medical bills you will have to pay your deductible amount. Deductibles are always predetermined before buying the policy and can not be changed without your approval.
PIP is popular in no-fault states while MedPay is majorly required in at-fault states. In other terms, medical payments coverage is available in the states where Personal injury protection is not available.
Personal Injury Protection coverage is not available in all the states and it is compulsory in 12 states. So it is better to check the requirements of your state before buying the policy.
FAQs about MedPay Coverage
How much medical payments coverage do I need?

The limit for medical payments coverage depends on each state as well as the insurance company. but in most situations, it is typically less than $10000. Moreover; there is no right amount for MedPay coverage. You can simply ask your insurance carrier and finalize as per your budget.

How to get cheap MedPay coverage?

The best way to buy medical payments coverage is to check the rates of different companies and compare them. By this method, you will get the information of the policy type and the cheapest rates.

Will my rates go up after a MedPay Claim?

This depends on the policy of your insurance company but most of the time the insurance rates rise after a MedPay claim.

Which car insurance rates are applicable to my profile?

You can talk to your insurance agent about the discount types. Every company have their own criteria for discounts so it is better to avoid any confusion and ask the company about the eligibility. 
Ready to Buy Your Policy?
We hope our blog has covered everything you need to know to buy medical payments coverage for your profile. MedPay coverage is essential for some drivers and not so essential for some others. Hence, it is always better to discuss your profile and requirements with an expert or do some research on your own.
Still, have second thoughts? Need an expert opinion? RateForce has a team of experts for you. Get in touch with us today.

We generated 12,100,000+ Quotes (...counting), Helping People to Save Money and Time.
Editorial Guidelines: The above is meant as general information to help you understand the different aspects of auto insurance. This information does not refer to any specific auto insurance policy. Coverages and other features vary between insurers, vary by state, and are not available in all states. References to costs of coverages/repair, average or typical premiums, amounts of losses, deductibles, etc., are indicative and may not apply to your situation. We encourage you to speak to our insurance representative and to read your policy contract to fully understand your coverages.
Was this article helpful?
Featured Posts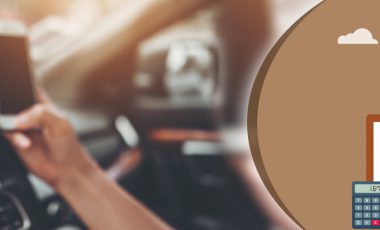 Key Insights Driving under the influence is not only a serious crime, it can also increase your insurance rate to[...]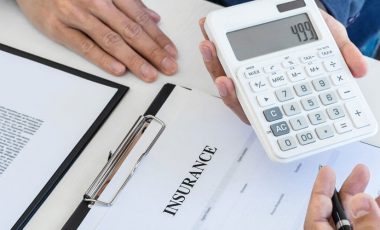 Key Insights Liability car insurance is mandatory for every driver in any state of the country. As per the basic[...]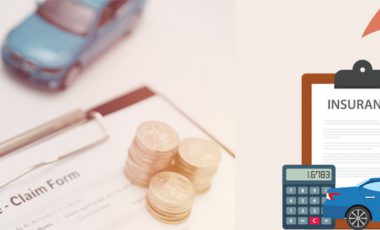 Key Insights The average car insurance rate in any state can vary a lot from driver to driver. There are[...]