How Does Your Car Make And Model Impact Auto Insurance Rates?
Car insurance rates are rising rapidly in every state and city of our country. Most of the time the rates are unaffordable for the middle class and poor drivers. Moreover; the insurance companies use complex terms to confuse the driver and they end up paying more than they should. One of such confusing complex terms is; Car make and model.
You are here reading this blog today might be because of one of the following reasons:
you want to understand why your insurance rate is different than other drivers of the same age and credit score?
Your insurance company has used the word "car make and model" a lot and now you are curious.
This blog is your go-to guide to understand everything about the impact of vehicle make and model on your car insurance. We have covered everything a driver should know about the car make and model. Read the entire blog and then make your decision to buy your car or car insurance for your car.
What is a car make?
Car make is the first thing that most drivers decide when they buy a car. Car make can be defined as the brand of your car; the name of the company that manufactures your car. For example; Toyota, Honda, Jeep, etc.
The first thing that your insurance company will ask is your car make. Car make is one of the most important factors that affect the insurance rate for every driver. Especially if your car is from a luxurious high-end brand.
You will get a huge difference in prices while insuring a Honda and a Ferrari. The cost to insure a Ferrari will be thousands more than the cost to insure a Honda. A person having a Ferrari will be considered a rich or upper-level client by every insurance carrier. Hence the insurance company asks your car make to decide your category.
Moreover; the cost of repairing and changing high-end luxury cars is much higher than an everyday car. As a result; the insurance company tries to cover themselves while paying the claim amount.
| | |
| --- | --- |
| Car Make | Average yearly rate |
| Kia | $2,920 |
| Honda | $2,749 |
| GMC | $2,798 |
| Ram | $3,011 |
| Dodge | $3,019 |
| Chrysler | $2,855 |
| Nissan | $3,166 |
| Chevrolet | $2,903 |
| Ford | $3,049 |
| Jeep | $3,360 |
| Volkswagen | $3,122 |
| Toyota | $2,926 |
What is a vehicle model?
Another major factor in car insurance cost is; the model of the car. A car model can be defined as the product of a car manufacturer. The name of the car which we hear in all the commercials, we read in newspapers or hoardings is the car model. For example; in Tesla S Tesla is the car make and S is the model.
The car model also plays an important role in calculating the cost of insurance for any car. The model of your car helps the auto insurance company to understand the features of the vehicle. Based on the features; the company decided the insurance rates.
Some features are expensive to change and even impossible to repair, hence the company will have to pay a higher claim amount. Moreover; if the car model is antique or vintage then there are chances that its body parts are not available anywhere. In such a situation; the company might have to import the parts to repair the car, consequently higher claim money.
As a result; the insurance carrier always checks the car model to analyze the approximate claim money. Based on that they provide the insurance premium rates to the driver. Now; let's have a look at the different factors that insurance companies consider in car make and model.
Find lowest insurance rates as your car make and model.
How car make and model affects insurance rates?
Now let's understand in detail; how the make and model of any car can affect the insurance rates. Certain factors play an important role in the vehicle make and model of the same car as well. That is why cars with the same make or model get different car insurance rates.
Here are some factors that every auto insurance company considers for each car make and model:
Age of Vehicle
Size of Vehicle
Trim Level
Safety Features
Type of Coverage
Age of Vehicle
Are newer cars more expensive to insure? Do old cars get higher insurance rates? We get these types of queries every day. And yes, the age of your car affects the insurance premium amount.
The newer your car is; the much more expensive it is to insure than older cars. The value of new cars is much higher than old cars. Hence in case of a complete loss in an accident the insurance company will have to pay more claims for a new car. This is the reason that car insurance companies ask the age of the vehicle before insuring it.
Size of Vehicle
Another factor that affects the car model is the size of the vehicle. Cars from the same company but different sizes get different insurance rates. The bigger, boxier cars also get higher insurance premiums.
When a driver of a big car like a Jeep Wrangler or Nissan Rogue hits another car the damage can get huge. The size of these big cars can cause a lot of physical damage to the smart smaller cars. Hence your insurance carrier will have to pay a higher insurance claim. This is the reason that insurance companies charge higher from drivers with bigger cars.
Trim Level
The trim level also plays an important role in the car insurance cost of a driver. Trim levels can be defined as different versions of your vehicle. Each trim level of a car includes different features, higher trim levels offer more features.
Trim levels are used to identify each standard of the vehicle. Now based on these levels the insurance company decides the policy rate for the driver. Vehicles with higher trim levels get higher insurance rates. Why? Because higher trim level means more features and functions, hence more claim money for the company.
Safety Features
In 2020; NHTSA released a report about Ford company that their 23 models have defective doors. The doors in 23 models; including Ford Mustang and Fiesta are opening while the vehicle is in motion.
Every vehicle has some safety features. Some might be basic and some very advanced. Now the type of safety features in your car also affects the insurance cost. Vehicles with advanced safety features get lower insurance rates than vehicles with basic safety features.
Advanced safety features protect your car from accidents and theft. Hence lower the risk of claims for your car insurance company. Vehicles that do not have advanced safety features get more into accidents or have higher chances of stealing. As a result; the driver gets higher insurance rates.
Type of Coverage
The type of coverage you need for your vehicle will also impact the insurance cost. There are two types of insurance coverage majorly;
Every state has a predefined minimum coverage that is compulsory for each driver. While full coverage is when you buy comprehensive and collision coverage along with the minimum requirement.
Now, minimum requirement insurance is much affordable as compared to full coverage. In minimum requirement coverage, the driver will get the basic coverage and can file a claim for that only. While in full coverage the driver can file a claim for repair of the vehicle after any kind of accident.
Compare auto insurance quotes to reduce your costs now.
Which are the most expensive car models to insure?
Buying an expensive, luxurious car is a dream of a lot of drivers. But what they don't realize is that; the insurance rates of such cars are much higher than your normal small car. These cars have a higher value than any other car and have many advanced features and functions.
Here's the list of the most expensive car models as per our insurance data:
| | |
| --- | --- |
| Car Make | Average yearly rate |
| Maserati Quattroporte S GranSport | $4,880 |
| Maserati Ghibli S Q4 GranSport | $4,213 |
| Tesla Model S Performance | $4,148 |
| Tesla Model X Performance | $4,031 |
| BMW M760i xDrive | $3,927 |
| Audi R8 | $2,331 |
| Nissan GT-R | $2,053 |
Which are the cheapest car models to insure?
Just opposite to the expensive cars; cars with cheaper values get cheaper insurance rates. Our everyday hatchbacks and sedans have much more affordable car insurance. Here is the list of the cheapest car models to insure. So the next time when you get that urge to buy a sports car or a luxury car then compares the two tables.
| | |
| --- | --- |
| Cheapest model | Average yearly rate |
| Chevrolet Colorado | $2,575 |
| Honda Fit | $2,733 |
| Honda CR-V | $2,359 |
| Chevrolet Cruze | $2,854 |
| Chrysler Pacifica | $2,429 |
| Toyota Camry | $3,049 |
| Chevrolet Tahoe | $2,901 |
| Ford Fiesta | $2,634 |
| Chevrolet Impala | $3,014 |
| Ford F-150 | $2,484 |
How to find your car's make and model?
Another important question that arises in our mind is; how to check the car make and model of any vehicle. You can mind the trim, make, and model of any car in the rear exterior of your car. You will have to find badges, emblems, or decals on the rear exterior.
If you are not able to find it on the rear exterior then you can check it on the registration certificate of your vehicle.
Does the MSRP of my car affect the car insurance rate?
MSRP stands for the manufacturer's suggested retail price. This is also known as sticker price in some places. MSRP is the price decided by the manufacturing company of the car.
Insurance companies check the MSRP or sticker price of the cars to determine the actual cost of the vehicle.
This is necessary to check the actual cash value of your car. Insurance companies provide the policy quotation to any driver after considering all the factors. So they need to check the actual cash value of your vehicle before providing the final cost.
ACV is required if your car is totaled in an accident. In such situations; your insurance company will provide you the claim equivalent to the ACV of your car.
Some Frequently Asked Questions
How can I check if my insurance company is charging me right for my car make and model?
If you are having doubts that your insurance company might be charging you more, then you can shop around. Ask the quotations from different companies in your area and compare them.
Can I check my car make and model from my Vehicle Identification Number?
The Vehicle Identification Number (VIN) of your vehicle will also help you to find the information about your car. You can check the model year, equipment specifications, and the factory where it was manufactured. You can find the VIN on the dashboard of your car on the driver's side.
How can I identify the car make and model without any document or VIN?
You will have to check the logo of your car and the model number around the logo. Most of the cars have a logo at the rear end of the car and a model number on the opposite of the logo. You will get the details from the logo and model number.
How much is the impact of the car make and model on the insurance amount?
It is impossible to provide you an exact amount because every model and brand has a different impact. But we can say that the make and model along with the driver history of any vehicle affect majorly on the final insurance policy rate.
Conclusion
So now that you know the impact of car make and model on the insurance rate make sure to buy a car smartly. Bookmark and save this blog as your guide to buy the best car insurance in your city.
If you are worried about getting a higher insurance rate for your expensive car then you can ask for discounts. Yes, every insurance company provides some types of discounts to their clients.
Make sure to do the research and check all the types of car insurance discounts applicable to your profile. Also; don't forget to check the car insurance rates in your state before paying any company.

We generated 6,640,767 Quotes (...counting), Helping People to Save Money and Time.
Editorial Guidelines: The above is meant as general information to help you understand the different aspects of auto insurance. This information does not refer to any specific auto insurance policy. Coverages and other features vary between insurers, vary by state, and are not available in all states. References to costs of coverages/repair, average or typical premiums, amounts of losses, deductibles, etc., are indicative and may not apply to your situation. We encourage you to speak to our insurance representative and to read your policy contract to fully understand your coverages.
Featured Posts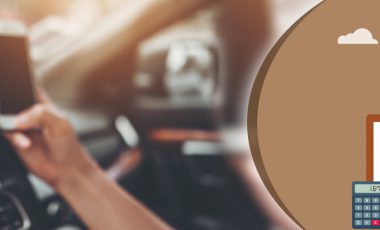 Driving Under the Influence (DUI). One of the major factors to increase the car insurance rates for any driver. Drinking[...]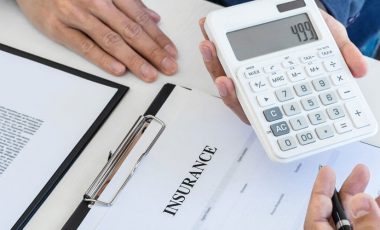 Are You Looking For Answers To The Following Queries? Want to buy liability-only car insurance this year but confused if[...]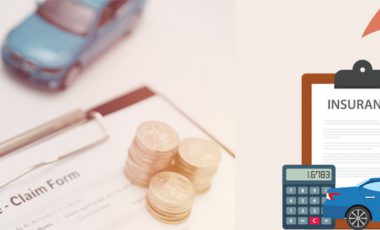 Auto insurance is a must in every state of the USA. Even though the average car insurance rate is unaffordable[...]