Cheapest Michigan Car Insurance Quotes
Insurance rates of any state depend on various factors for any individual. But there's no doubt to state that as compared to all the other cities, Car Insurance in Michigan has higher rates. So how can we save our hard-earned money? The best option is by buying insurance only after comparing it between different companies.
Top Car Insurance Companies in Michigan
To get cheap Michigan car insurance we try to provide you the best rates from the top insurance companies. Our algorithms work hard to analyze important factors like user-generated carrier reviews, consumer reports which provide customer satisfaction surveys, and financial strength rating. These factors help us to determine the reliability and quality of the best insurance companies in Michigan.
Companies
Name
Quotes
Arrowhead
$70

/mo

Progressive
$83

/mo

Travelers
$90

/mo

GEICO
$105

/mo
How to find Best Car Insurance Rates In MI?
Minimum Michigan Car Insurance Requirements
Michigan comes under the category of a no-fault state when it comes to auto insurance. It consists of three important requirements: residual liability, personal injury protection, and property protection. Personal injury protection is the medical part of the Michigan policy. The Michigan insurance car company is responsible for PIP or Personal Injury Protection. Recently Michigan law has removed the compulsory unlimited PIP coverage law.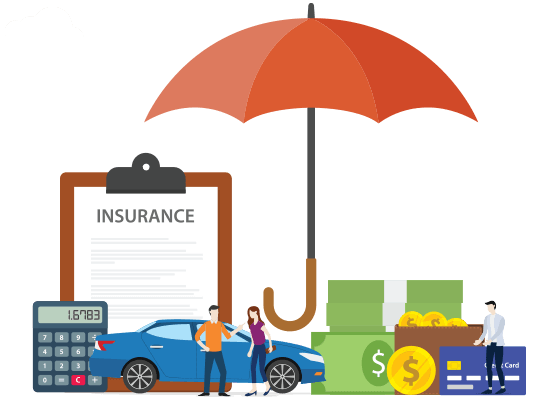 Personal Injury Protection:
Now drivers are allowed to select from multiple options like unlimited coverage, $500,000 limited coverage, $250,000 limited coverage, $50,000 limited coverage, and No PIP Coverage.
Property Protection:
When it comes to property damage, all the drivers in Michigan are required to have $ 1 Million coverage for property damage.
Residual Liability:
Recently Michigan law has introduced the lowest liability limits for Residual Liability for bodily injury and property damage.
Some Optional Car Insurance Coverage In Michigan
Comprehensive Insurance:
It covers the damages caused by flood, fire, stealing the car, falling of a tree or a pole, or collision with any animal.
Roadside Service:
Most of the companies provide roadside assistance to fix your flat tire, to deliver gas, to tow your car, get your keys out of the locked car or jump start your vehicle.
Collision Insurance:
In Michigan, collision insurance usually comes with a deductible. A deductible amount will be paid by the customer for the repairs before the insurance company pays. The higher the deductible amount the lower will be the insurance rates.
Underinsured and uninsured Motorists:
This insurance is only for the injuries and not for the property damage. If an underinsured or uninsured motorist hits your car resulting in bodily injuries to you or your passengers then your insurance will come into the picture.
Rental Auto Reimbursement:
Most of the insurance companies in Michigan provide a temporary service of transportation protection when your vehicle is under repair.
Medical and Funeral Services:
Most of the carriers cover the cost of ambulance and the transportation of dead body. It is optional for the insurance providers to cover the cost of medical services and funeral services.
How to get car insurance discounts in Michigan?
Michigan city has one of the highest car insurance rates. The major reason was its a no-fault policy which provides unlimited personal injury protection coverage. But after 2nd July 2020; Michigan changed its Auto Insurance Policy. Based on that drivers might get some discount on the insurance premium rate.
Following are the four major types of discounts for Michigan Drivers:
PIP AE Limit Discounts:
As per the latest Michigan Car Insurance law; drivers can decide the coverage limit in Personal Injury Protection Allowable Expenses. Now the drivers have the choice between unlimited coverage, $500,000, $250,000, and $50,000. If the driver's employer cover's the accident-related injury; then a complete opt-out option is also available.
Bundling Policies Discounts:
If a driver buys insurance coverage for more than one asset from one company then the company considers it as bundling. The insurance carrier provides a good discount to push the driver into buying other policies from the company. In such cases, the driver should also try to negotiate as much as possible to get a more discounted price.
Advance Full Payment Discounts:
If a driver is capable of paying the annual insurance premium in advance then the company provides certain discounts. The advance payment shows that the customer is loyal and trustworthy. Along with that this also saves the company's time and efforts to get a monthly premium. Hence; to reward and promote such a process; the insurance carrier provides good discounts.
Multiple Vehicle Discounts
When a driver has more than one vehicle and insurance coverage is required for the vehicles. The insurance company will try its best to push the driver into buying the coverage for other vehicles from them. As a result; the driver can ask for good discounted rates from the insurance provider. Most of the time the company provides a discount of up to 20 percent.
Cheap MI Car Insurance by Ticket Profile
The Average Cost of Car Insurance in MI is calculated after analyzing multiple important factors like previous insurance, credit score, education, marital status, employment, driving history, and military service. Let's have a look at five important factors that will have a major impact on the Average Cost of Car Insurance in MI:
Car Insurance for Drivers With DUI in Michigan
After getting a DUI it gets difficult to get a fallout. A Lot of extra expenses come with it like reinstatement fees, court fines, paying an extra premium for the next 3-4 years, and also SR-22 filing. In such cases, the best way to save some money on insurance is by comparing prices from different companies. In Michigan, the cheapest insurance rates for drivers with DUI are from Arrowhead at $115 per month.
Insurance Company
Quote
Progressive
$150

/mo

Arrowhead
$190

/mo

State Farm
$245

/mo

Farmers
$320

/mo
Insurance Company
Quote
Progressive
$135

/mo

Arrowhead
$168

/mo

Allstate
$230

/mo

USAA
$290

/mo
Drivers With An At-Fault Accident
If a driver ever got an "at-fault" tag at its history then the prices of insurance premium rise to very high rates. And this history can affect your insurance rates to 3 years, 5 years, or 7 years depending on the company policy. Some companies look for 3 years of history which some look for 5 and some for 7 so it requires a deep comparison in prices from different companies. In Michigan, the lowest insurance rates for drivers at-fault accident history is from Arrowhead Insurance.
Car Insurance Quotes in MI for Speeding Drivers
For every speeding ticket and as per the mph you get points on your license and with every point, you get into the high-risk driver's category. The higher your points on the license the higher will be your insurance coverage premium. One way to reduce your premium rates is by finding a defensive driving course reduction to get some discounts while getting auto insurance quotes in MI.
Insurance Company
Quote
Progressive
$143

/mo

Arrowhead
$161

/mo

State Farm
$270

/mo
Insurance Company
Quote
Travelers
$95

/mo

Arrowhead
$135

/mo

Progressive
$165

/mo

USAA
$170

/mo
Car Insurance Rates for New / Young Drivers in Michigan
Young drivers fall into the category of high-risk drivers because of their experience on the road and higher chances of getting a DUI. Hence, Young drivers always get higher insurance premium rates. The good news is Michigan state is free from factors like education level, gender, and credit score to calculate premium so this helps the Young drivers a lot.
Cheap MI Car Insurance for Experienced And Good Drivers
There's no doubt that experience always gets an upper hand in every field. The more experience a driver gets on the road the more discounts it gets on the insurance premium. In Michigan, if you have a clean history without any road/ traffic violation then you will surely get much lower insurance rates. Hence a clean and long history on the road of Michigan can pay off. You will get a discounted rate every year.
Insurance Company
Quote
Travelers
$63

/mo

GEICO
$70

/mo

Arrowhead
$78

/mo

Progressive
$81

/mo
Auto Insurance in Michigan With SR-22
In most of the US states if a driver is caught for a DUI conviction then he/she will require SR-22 insurance. In Michigan, SR-22 car insurance is necessary for 3 years. And this can be very expensive for insurance premiums even some companies deny it. On the other hand, there are big companies like Farmers insurance, Dairyland, GEICO, and Esurance which can assist you throughout the process.
Car Insurance Rates by City in Michigan
It is important to understand for every driver that; the auto insurance rates for every city and state vary a lot. Every city has its own rules and reforms for auto insurance that makes difference in the rates. Below we have created a list of top cities in Michigan and their average insurance rates:
City Name
Average Premium
Detroit
$503

/mo

Sterling Heights
$349

/mo

Flint
$326

/mo

Dearborn
$283

/mo

Southfield
$279

/mo

Warren
$277

/mo

Grand Rapids
$229

/mo

Pontiac
$125

/mo
FAQs

– Michigan Car Insurance

Q
Who has the cheapest car insurance in Michigan?
A
In Michigan, most of the popular Insurance companies are pretty expensive but if you shop around and compare them with other carriers you'll find much lower rates. As of 1st July 2020, GEICO had the lowest average annual cost of auto insurance in Michigan of $1485.00 .
Q
Why is car insurance expensive in Michigan?
A
Michigan has one of the most expensive minimum coverage levels in the whole country. Michigan's no-fault insurance law makes it compulsory for the drivers to cover the losses on their own, doesn't matter who was at fault. This is the primary reason why car insurance has too high rates in Michigan.
Q
How much is the car insurance rate in Michigan?
A
Every company follows its own rules and considers a set of factors to calculate the insurance rate for each driver. These factors can be your driving history, your credit score, type of car, and even the area where you live. On average, the car insurance rate in Michigan is $3141.00 per year for complete coverage or $262.00 per month.
Q
Who has the cheapest liability insurance in Michigan?
A
GEICO has the cheapest liability insurance in MI. The GEICO's average rate of minimum liability of the state is $704.00 while the average Michigan car insurance rate for the state minimum coverage is $1855.00 . Hence, GEICO has a $1151.00 lesser rate.
Q
What is the car insurance cost in top Michigan cities?
A
Insurance companies in Michigan State calculate the insurance cost based on several factors like age, credit score, and zip code. We collected data from multiple best insurance companies in the different cities of Michigan and calculated the average car insurance cost in top Michigan Cities:
Detroit: $503/ mo
Sterling Heights: $349/ mo
Flint: $326/ mo
Dearborn: $283/ mo
Southfield: $279/ mo
Compare and Find Cheapest Car Insurance Rates in Michigan.
Editorial Guidelines: The above is meant as general information to help you understand the different aspects of auto insurance. This information does not refer to any specific auto insurance policy. Coverages and other features vary between insurers, vary by state, and are not available in all states. References to costs of coverages/repair, average or typical premiums, amounts of losses, deductibles, etc., are indicative and may not apply to your situation. We encourage you to speak to our insurance representative and to read your policy contract to fully understand your coverages.