About USA Underwriters Auto Insurance
USA Underwriters is an auto insurance company in Michigan that is popular for providing insurance to high-risk drivers. Drivers that can not find affordable auto insurance select USA Underwriters for quality insurance solutions. The company has connections with local agents that handle the insurance process of drivers from Michigan. USA Underwriters company is new as compared to other insurance providers like Progressive, Allstate, Mercury, etc.

Easy online profile creation and process of insurance.


Annual revenue of $1.48 million shows that the company has good financial strength.

High-risk drivers can get SR-22 certificates with USA Underwriters easily.

Online tool to report claims instantly.

The company is too young to rate its customer service department.

Discount options and coverage types are not available on the website.

There are only 7 staff members in the company.

We generated 12,100,000+ Quotes (...counting), Helping People to Save Money and Time.
USA Underwriters Auto Insurance Review And Ratings
NAIC: Above Average
BBB: NA
JD Power: NA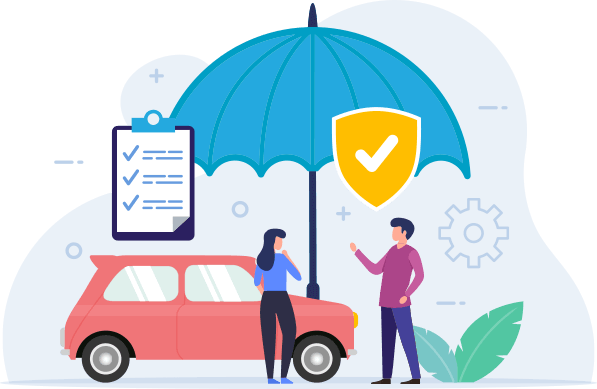 A.M. Best: NA
S&P: NA
Moody's: NA
USA Underwriters is a new insurance firm that started its operations in 2019 and has got registration in 2021. This is the major reason that the company does not have a stable, good-looking profile on platforms like BBB, Moodys, and J.D.Power.
The short-staffed company is facing some issues in serving the customers and resolving their issues. The company deals with local agents and hence there are a couple of complaints about the services and products of the company.
USA Underwriters Car Insurance Quotes
| Drivers Age / Ticket Profile | For Good Drivers | With At-fault Ticket | With DUI Ticket | With Speeding Ticket |
| --- | --- | --- | --- | --- |
| 16-20 Year Old | $130 / Month | $175 / Month | $195 / Month | $150 / Month |
| 21-24 Year Old | $105 / Month | $143 / Month | $188 / Month | $135 / Month |
| 25-34 Year Old | $85 / Month | $120 / Month | $153 / Month | $98 / Month |
| 35-44 Year Old | $68 / Month | $102 / Month | $130 / Month | $97 / Month |
| 45-54 Year Old | $64 / Month | $98 / Month | $121 / Month | $92 / Month |
| 55-65 Year Old | $61 / Month | $95 / Month | $108 / Month | $87 / Month |
| 65+ Year Old | $58 / Month | $90 / Month | $101 / Month | $82 / Month |
USA Underwriters Auto Insurance Discounts
Advance payment of policy discount.
Good student discount (T&C*).
Multiple Policy Discount.
Signing all the required documents on time via an online platform discount.
Good driver course completion discount.
Discount for selecting Automatic payments deduction option.
Discount to add your teenage children to your existing policy.
Discount for buying the policy for more than one car from USA Underwriters.
Distant student discount.
Adopting Paperless Process Discount.
On-time maintaining the insurance continuously Discount (not mandatory to be with USA Underwriters).
USA Underwriters Car Insurance Policies
Check out the list of all the USA Underwriters Auto Insurance Policies that attract the drivers in Michigan state:
| State / Coverage | Minimal Liability | Basic Premium | Full Premium |
| --- | --- | --- | --- |
| Michigan | $68 / Month | $172 / Month | $223 / Month |
The USA Underwriters Auto Insurance coverages have all the major policies we expect from a popular auto insurance carrier. The company is new in the market but still leading the race in Michigan due to its process of selling policies smoothly. Some of the best policies of the company are ridesharing coverage and original equipment manufacturer coverage.
USA Underwriters Auto Insurance Complaints
and Customer Satisfaction
Customer Claims Satisfaction
USA Underwriters is a new and growing insurance company. Hence there are no solid customer claims satisfaction ratings available on the internet. The company is also not accredited by Better Business Bureau because of the lack of information.
Consumer Complaints
The National Association of Insurance Commissioners (NAIC) provides the data of all the consumer complaints of every insurance company. After that NAIC issues a company complaint index which will be based on the median of the number of complaints against that particular company. The national median is 1; hence the consumers can compare the company's NAIC Ratings with 1 to understand the USA Underwriters insurance reviews and ratings.
USA Underwriters Car Insurance
FAQs
Q
What are the average USA Underwriter's auto insurance quotes?
A
Below are the different quotes for different types of insurance from USA Underwriters:
Full Coverage Auto Insurance: $240/month
Average Minimum State Liability Auto Insurance: $170/month
Liability Auto Insurance for Good Driver:$75/month
Q
What is the USA Underwriter's address?
A
Here is the office address of USA Underwriters: 400 Hamilton Row Ste 300, Birmingham, MI, 48009-3438, United States
Q
What is the USA Underwriters insurance claims phone number?
A
As per the website of USA Underwriters auto insurance; this is the phone number to get information on claims: (855) 230-1656
Q
What is the process of filing USA Underwriters claims?
A
To file your USA Underwriters insurance claims you have two options; either you can apply online via the website. Or you can call on their helpline number (Mentioned above) and file your claim.
Q
What are the types of USA Underwriter payments available?
A
You can either pay online from their website after logging in to your account. Or you can simply pay via cheque or credit card with the agent.
Find best cheap car insurance coverage as per your needs.
Editorial Guidelines: The above content is meant as general information to help you understand the different aspects of auto insurance. This information does not refer to any specific auto insurance policy. Coverages and other features vary between insurers, vary by state, and are not available in all states. References to costs of coverages/repair, average or typical premiums, amounts of losses, deductibles, etc., are indicative and may not apply to your situation. We encourage you to speak to our insurance representative and to read your policy contract to fully understand your coverages.