Full Coverage Car Insurance: What it Covers & How much it cost?
There is no doubt that car insurance has become one of the most important necessities in our everyday life. You must have reached this page because you are trying to understand what exactly is full coverage insurance and what are its benefits.
Are you confused if you should buy full coverage insurance or not? Do you need quotations from different companies to check which one is cheaper and covers your requirements?
Then you are in the right place. This blog has just one objective: To cover everything you need to know before buying full coverage car insurance. Keep reading till the end and you will get to know the what, how, why, who, and when of full coverage insurance. Let's get started with a quick introduction.
What is Full Coverage Car Insurance?
Today the insurance market has become too competitive and volatile. You can get any type of insurance you need for your car. Car insurance companies are providing coverage from medical bills to property damages under your insurance policy.
Technically or legally there is no policy like "Full Coverage car insurance". No insurance company provides a policy that can cover everything. But the combination of comprehensive insurance, liability insurance, and collision insurance can be termed as full coverage auto insurance.
People get confused and interchange the terms of comprehensive insurance coverage and full coverage insurance. It is important to note that both are different from each other.
Let's have a look at types of coverage that together result in full coverage insurance:
Collision Car Insurance: If you are at-fault in an accident then your carrier will cover the damages caused to your vehicle. On the other hand, your carrier will not be responsible to cover the damages to other drivers damages or bodily injuries.
Comprehensive Insurance: This type of insurance usually provides coverage from accidents other than collisions like fire, theft, or accident because of weather conditions.
Liability Insurance: If you are at fault in an accident then liability insurance will cover the expenses of other drivers for injuries and repairs.
Uninsured Motorists Liability: If the other driver does not have insurance then your company will cover the medical bills and repair costs of the other uninsured motorist.
Overall, these four coverage still can not cover you from all the types of accidents that can occur to you and your vehicle. If you want extra coverage like emergency road-side assistance, new-car replacement insurance, or custom parts insurance then you will have to buy extra coverage for these from your insurance provider.
Compare Quotes from top Carriers and Get Cheapest Rates.
How much does Full Coverage Cost?
If you are looking for the answer to How much is full coverage insurance? Then it is important to understand that there can not be a fixed cost for any type of insurance for any individual. Every company follows a different set of laws to finalize the cost of car insurance.
Full insurance coverage is all about combining different insurance types and policies to get yourself covered from any type of accident. The higher number of coverage you adopt for your car the higher will be the insurance cost.
Secondly, there are a lot of other factors which affects the insurance cost for any individual:
Locality
The geographical factor plays an important role in calculating the car insurance rate. Your insurance company will check the zip code provided by you to understand the weather condition in your area, and crime rates in your area. If your locality has more cases of car stealing, vandalism, fraud claims, missed payments, etc, then the insurance rates will go up.
Age
Age is not just a number of insurance carriers. Your age is connected with your driving experience. New drivers which are in their teens or early 20s are high-risk drivers. They have more records of road accidents as compared to experienced old drivers. Hence new drivers or young drivers always get high insurance quotes.
Driving History
Each and every insurance company checks your driving records. Yes, it is important for a company to know if you have any at-fault accident on your record, how many speeding tickets you have, how much premium you were paying, whether you have a DUI or not. These factors help them decide if you are a high-risk driver or a low-risk driver which as a result helps them to decide the insurance cost.
Gender
As per the multiple coverage by IIHS (The Insurance Institute for Highway Safety), females are more careful and low-risk drivers as compared to the males. Males get more traffic tickets like DUI, speeding, or not wearing a seat belt. But not every state in the USA considers Gender as a factor to calculate the insurance rates.
States like Hawaii, Massachusetts, Michigan, Montana, North Carolina, and Pennsylvania have prohibited the insurance companies to calculate rates based on gender.
Credit Score
As per a few surveys, customers with low credit scores are more likely to skip monthly payments, commit more car insurance fraud, and file unnecessary claims. Hence, if a customer has a lower credit score then there are chances to get higher insurance quotes.
But there are states like California, Massachusetts, Hawaii, and Michigan which do not consider credit score as a factor to determine the insurance cost of an individual.
Limits and Deductibles
The maximum amount your insurance provider will pay for your loss is called the limit of the insurance. The amount which you agree to pay before your insurance provider steps into the picture is called deductibles. Limits and deductibles play an important role in deciding the final cost for your full coverage insurance policy.
Annual Mileage
Annual mileage has recently entered the policy cost calculation factors list in the USA, especially in California. Throughout the USA, the annual mileage of drivers that travel less than 7500 miles per year and the drivers who travel more than 15,000 miles per year is $92. But when it comes to California the difference goes up to $557 per year.
These are just a few factors that have a major impact on the final cost calculation of the best full coverage auto insurance. There are a lot of other minor factors that have an impact on the cost.
Following are some average coverage rates for full coverage car insurance:
A good driver with good credit: If a driver has clean driving records with no ticket in past few years and has a good credit score then the average cost will be $1,427 per year.
Driver with a speeding ticket: If a driver has a speeding ticket on his record then the average annual cost will increase and it can go up to $1,781 per year.
Driver with "At-fault": If a driver has an at-fault accident on his driving record then the cost is going to increase for sure and it will be an average of $2,146 per year.
A good driver with poor credit: In some cities credit score does not play an important role in the calculation of the cost. But there are cities that consider credit score as a factor and in that case if a driver has a clean record but with a poor credit score then the average cost will be $2,506 per year.
Driver with a DUI: When a driver gets a DUI it affects driving history for the next 5 or 10 years. With a DUI, the driver gets into the category of high-risk drivers, and the average cost of the insurance can go up to $2,531 per year.
How to Find Cheap Full Coverage Insurance?
Now that you have all the details about what exactly is full coverage insurance and how much will be cost to get full coverage insurance. Now it's time to check how you can save money by finding the cheapest full coverage insurance policy in your state.
The cost of any insurance coverage depends on two things:
Customer Related Factors
The Insurance Company/Carrier
We have already discussed the factors in the above section, let's have a look at how you can get the cheapest full coverage insurance in your state. The key to getting cheap insurance rates is to get as many discounts as you can and compare all the major insurance companies in your state.
There are two ways to compare different insurance companies rates:
1. Manual Method
The manual method or traditional method of getting insurance quotes is what we used to do years back. You can ask different people in your office, your neighborhood, your family, or in your friend circle about the best insurance rates they are getting and from which company.
Now that you have the name of the company you'll create a list of the name with their numbers, then you will call separately every company and discuss with them for hours about what you want and what price quote the company will provide. This can take days or weeks to call each company on your list and get the prices.
2. Modern Method
To save your time, efforts, and money, compare and buy car insurance online like RateForce come into the picture. They have a reliable software website that can compare all the quotes from the insurance companies in your state instantly at your fingertips.
All you have to do is provide your basic details which you would tell every carrier executive like your age, locality, gender, license details, etc.
By using this information the software will analyze all the insurance carriers available in your area and their quotes. Now within a few minutes, you can check and compare the rates and even download the details. Isn't that an easy and efficient way to find cheap rates of full insurance coverage!
Compare and Find Cheapest Full Coverage Insurance Quotes Now.
When is Full Coverage Auto Insurance Necessary?
There is no doubt that full coverage insurance is expensive because it covers almost everything. But before taking any policy it is important to understand if that policy is beneficial for you or not.
Not everyone needs protection from everything and if we know we can protect ourselves and our car from certain scenarios and we can not afford full insurance coverage then you can go for the minimum insurance.
Confused if you need full coverage insurance or not? We will help you out, below we have explained the situations when full coverage insurance important and required:
Leased or Financed Car: In the USA, it is a law to buy full coverage insurance which every person who takes an Auto loan has to follow. The reason behind this is the government wants to protect others who are not capable enough to pay their expenses.

For example, you hit a pedestrian and that person is too poor to buy insurance or pay for his medical bills. Hence, your insurance carrier will cover his entire expense and wages.

Your Vehicle is More Than $4000: If you know your vehicle is expensive and is more than $4000 then every financial expert will advise you to buy full coverage insurance.

No one wants to take a risk on a valuable vehicle especially when you know you can afford the full coverage insurance.
Also, a valuable car comes with valuable repair costs. Instead of paying thousands of dollars on repairs better to buy a full-coverage.

Future Plan of Reselling The Car: If you have plans to resell your car after driving it for a year or two then full coverage insurance is the best option for you.

There's no doubt that you are relying on the resale value of your car, now what if your car goes under total loss in an accident or natural calamity?
Your entire planning of reselling the car will go waste because your insurance will cover only the repairs. Hence, it is better to have full coverage insurance so that you can get the resale value you need.
In the end, just keep in mind full insurance coverage protects your car and if your car does not have that much value as compared to the premium you are going to get then there is no point in getting one.
Full Coverage Insurance vs. State Minimum Insurance: 2021 Rates
If you have state minimum insurance and you are planning to upgrade to full coverage then be prepared to pay almost the double premium. So move forward to upgrade if you have figured out your finances.
Now that we know how costly full coverage insurance can get, the best way to find some cheaper rates is to compare as many and their price quotes as you can. It will help you to get a better view.
Full coverage insurance rates by different Companies of the USA
As per our analysis and survey, USAA has the cheapest full coverage insurance with Liberty Mutual at the second rank. On the other hand, if you look at state minimum liability insurance, State farms and USAA have the cheapest rates.
Please note that our analysis and data is based on some factors we have decided for our sample driver. Factors like your age, location, driving records and vehicle type impacts on the final insurance rates.
Below are the full coverage rates for 6 months premium from different insurance carriers:
State Wise Full Coverage Cost Analysis – Along with the cheapest insurance company in your state
We always impose on the fact that your geographical location plays an important role in the final cost calculation of any insurance type. Also, every state has its own auto insurance laws which also affects the cost.
Every state has different insurance companies that can provide you to get the full coverage insurance. But again comparing rates for each carrier might be confusing.
Hence, we have analyzed the average rates for full coverage insurance and state minimum liability for all the states in the USA along with the cheapest insurance company in that state.
Please note the following average cost as per the typical coverage level and deductibles in the USA. For full coverage, the liability limits are 50/100/50 along with collision and comprehensive deductibles at $500 each.
| State | State Minimum Liability | Full Coverage | % and $ Difference | Insurance Company |
| --- | --- | --- | --- | --- |
| Alaska | $229.50 | $599.00 | 161% or $369 | USAA |
| Alabama | $780.00 | $2340 | 200% or $1560 | Gainsco |
| Arkansas | $316.32 | $1,188.10 | 275% or $871 | State Farm |
| Arizona | $289.60 | $855.95 | 195% or $566 | GEICO |
| California | $262.42 | $830.24 | 216% or $567 | GEICO |
| Colorado | $318.50 | $841.00 | 164% or $522 | USAA |
| Connecticut | $368.50 | $775.00 | 110% or $406 | GEICO |
| Washington, D.C. | $334.50 | $748.00 | 123% or $413 | GEICO |
| Delaware | $505.50 | $914.00 | 81% or $408 | GEICO |
| Florida | $622.39 | $1,279.84 | 105% or $657 | State Farm |
| Georgia | $320.77 | $975.77 | 204% or $655 | Georgia Farm Bureau |
| Hawaii | $294.00 | $925.30 | 214% or $631 | GEICO |
| Iowa | $179.81 | $801.65 | 346% or $621 | State Farm |
| Idaho | $193.26 | $735.95 | 281% or $543 | State Farm |
| Illinois | $319.75 | $890.15 | 178% or $570 | GEICO |
| Indiana | $218.09 | $745.02 | 241% or $527 | Erie |
| Kansas | $275.41 | $1,065.48 | 287% or $790 | Iowa Farm Bureau |
| Kentucky | $399.57 | $1,193.24 | 198% or $793 | Kentucky Farm Bureau |
| Louisiana | $581.97 | $1,433.70 | 146% or $851 | Southern Farm Bureau |
| Massachusetts | $258.03 | $755.63 | 193% or $497 | GEICO |
| Maryland | $447.82 | $1,024.61 | 129% or $576 | GEICO |
| Maine | $191.29 | $612.95 | 220% or $421 | Concord |
| Michigan | $987.26 | $1,663.28 | 68% or $676 | Meemic |
| Minnesota | $312.00 | $962.22 | 208% or $650 | GEICO |
| Missouri | $275.15 | $935.63 | 240% or $660 | State Farm |
| Mississippi | $255.72 | $830.26 | 224% or $574 | GEICO |
| Montana | $239.60 | $896.85 | 274% or $657 | Safeco |
| North Carolina | $218.54 | $623.54 | 185% or $405 | GEICO |
| North Dakota | $216.48 | $1,210.91 | 459% or $994 | Nodak Mutual |
| Nebraska | $199.44 | $857.15 | 330% or $657 | State Farm |
| New Hampshire | $228.50 | $552.50 | 142% or $324 | GEICO |
| New Jersey | $601.05 | $1,173.66 | 95% or $572 | New Jersey Manufacturers |
| New Mexico | $296.97 | $902.84 | 204% or $606 | GEICO |
| Nevada | $399.77 | $928.50 | 132% or $529 | GEICO |
| New York | $442.46 | $1,221.30 | 176% or $779 | GEICO |
| Ohio | $200.08 | $604.69 | 202% or $404 | GEICO |
| Oklahoma | $260.60 | $997.68 | 283% or $737 | State Farm |
| Oregon | $401.41 | $954.69 | 138% or $553 | State Farm |
| Pennsylvania | $210.87 | $921.12 | 337% or $710 | GEICO |
| Rhode Island | $515.00 | $1,055.00 | 105% or $540 | GEICO |
| South Carolina | $314.33 | $853.12 | 171% or $539 | USAA |
| South Dakota | $130.50 | $671.00 | 414% or $540 | State Farm |
| Tennessee | $247.55 | $912.80 | 269% or $665 | GEICO |
| Texas | $404.40 | $1,191.55 | 194% or $787 | GEICO |
| Utah | $400.74 | $884.84 | 121% or $484 | Bear River |
| Virginia | $250.10 | $753.20 | 201% or $503 | USAA |
| Vermont | $210.89 | $727.96 | 245% or $517 | GEICO |
| Washington | $285.74 | $788.25 | 176% or $502 | USAA |
| Wisconsin | $190.87 | $731.95 | 283% or $541 | Erie |
| West Virginia | $358.85 | $1,248.85 | 248% or $890 | Erie |
| Wyoming | $168.34 | $904.03 | 437% or $735 | Safeco |
Get Cheapest Insurance Rates from Leading Companies now!
Full Coverage versus State Minimum Insurance Rates Based on the Age of the Driver:
The driver's age decides if the driver should be in the high-risk category or low-risk category. High-risk category drivers are mostly the young and new drivers who have less experience on the road and hence they get the highest insurance rates.
Until you reach 70 years your insurance rates will keep decreasing as directly proportional to your experience. Once you reach 70, the rates will start increasing again. As per the insurance companies, a driver of more than 70 years of age comes under the high-risk category.
Following are the rates of drivers from 16 years to 80 years for both Full Coverage and State minimum insurance rates:
| Age | Full Coverage | State Minimum | Annual difference |
| --- | --- | --- | --- |
| 16 | $6,457.00 | $2,497.00 | $3,960 |
| 17 | $5,216.00 | $1,979.00 | $3,237 |
| 18 | $4,532.00 | $1,667.00 | $2,865 |
| 19 | $3,327.00 | $1,185.00 | $2,142 |
| 20 | $2,982.00 | $1,040.00 | $1,942 |
| 21 | $2,454.00 | $852.00 | $1,602 |
| 22 | $2,265.00 | $790.00 | $1,475 |
| 23 | $2,104.00 | $727.00 | $1,377 |
| 24 | $1,982.00 | $684.00 | $1,298 |
| 25 | $1,760.00 | $615.00 | $1,145 |
| 30 | $1,584.00 | $563.00 | $1,021 |
| 35 | $1,564.00 | $559.00 | $1,005 |
| 40 | $1,536.00 | $554.00 | $982 |
| 45 | $1,522.00 | $551.00 | $971 |
| 50 | $1,448.00 | $535.00 | $913 |
| 55 | $1,420.00 | $525.00 | $895 |
| 60 | $1,415.00 | $526.00 | $889 |
| 65 | $1,457.00 | $550.00 | $907 |
| 70 | $1,536.00 | $588.00 | $948 |
| 75 | $1,701.00 | $661.00 | $1,040 |
| 80 | $1,894.00 | $748.00 | $1,146 |
How to Compare Full Coverage Insurance Quotes?
To get the cheapest full coverage insurance rates the best way is to compare the quotes from different insurance companies as much as possible. Also, keep in mind that comparing quotes from different carriers can be tricky sometimes.
Make sure you are comparing for the same coverage, sometimes the customers get happy to get a cheaper quote, and later on when the time comes to claim the policy they get to know that the coverage is missing.
Hence, whenever you start comparing different quotes, It is advisable to consider the following points or things:
1. Make sure you are using the same liability limits and deductibles for every search.
Deductibles and liability limits impact a lot on the final quotation of the full coverage insurance. When the website or software asks to choose comprehensive or collision deductibles always and always adhere to the amount which you can afford in the case of repairs after a crash.
2. Check add-on coverage details
Every company has different coverage amounts and laws for add-ons like accident forgiveness, gap insurance, and pet- injury coverage. Hence, before making any decisions cross-check the details of every company's website and make sure the restrictions and details are not causing any major changes in the policy.
3. Add the same information every time
We have talked about it above also when it comes to buying full coverage insurance, every small detail makes an impact on the final quote. Make sure you are adding the same details every time on every tool you use to compare the quotes.
4. Gather Your Information Prior
Every tool or website will ask for some of your information to calculate the price quote. Keep the following information ready before starting the process:
Personal Details: Date of birth, address with zip code, and the coverage start date.
Vehicle Details: Information like the model, make a year, and car number. Along with the details if the car is financed, leased, or paid off.
Driving Records: Almost every insurance carrier needs the details of your driving records so make sure to provide correct details as they have the right to cross-check. Get the details like number and date of violations, accidents, DUIs, and tickets.
FAQs about Full Insurance Coverage
Full Coverage Car Insurance can cover break-ins?

The vehicle will have comprehensive insurance. As a result, your car will be insured from all the perils and specified perils. Please note, if any item goes missing from your car then that goes under your home insurance. Car insurance companies are only liable to the car and its parts.

What Is The Average Full Coverage Car Insurance Rate?

The average full coverage car insurance rates for the drivers of the USA is $1427 per year for a driver who falls under the low-risk category and has a good credit score. For drivers with a speeding ticket, the average is $1781.

Who has the cheapest full coverage insurance?

Every driver has a unique description and requirements, the final cost depends on several factors. You might get some ready quotations on the websites but those are for sample drivers. Finding the cheapest full coverage insurance is not easy. You need to do a lot of research and comparisons. The key to low insurance rates is to compare, compare, and compare. RateForce provides auto insurance quotes comparison based on your description and requirement. All you have to do is describe yourself in terms of basic information and we will give you the best quote from top companies.

Do financed cars need full coverage?

As per the government laws you are only required to carry the state minimum liability insurance. But every lender has a thumb rule of asking the drivers to buy full insurance before lending the vehicle. This is to save themselves from unwanted expenses of drivers.

What does full coverage insurance cover?

Full coverage insurance protects you from almost everything that happens to you in a road accident. Typically full coverage insurance covers collision insurance coverage, comprehensive insurance, liability insurance, medical coverage, and uninsured motorists coverage.

Can I drop full insurance coverage?

Yes, you can drop the full insurance coverage if you want. It is better to evaluate whether full coverage insurance is worth your requirements or not. If you know that you can afford all the repairs or the replacement cost of the car then you can drop the full coverage auto insurance.
Over To You!
Do you think you need full coverage insurance? If yes, then start comparing different companies for cheap full coverage insurance rates.

We generated 12,100,000+ Quotes (...counting), Helping People to Save Money and Time.
RateForce has the list of all the top companies in every state in the USA. Compare the rates from different companies in your state and get the best rates instantly.
Editorial Guidelines: The above is meant as general information to help you understand the different aspects of auto insurance. This information does not refer to any specific auto insurance policy. Coverages and other features vary between insurers, vary by state, and are not available in all states. References to costs of coverages/repair, average or typical premiums, amounts of losses, deductibles, etc., are indicative and may not apply to your situation. We encourage you to speak to our insurance representative and to read your policy contract to fully understand your coverages.
Was this article helpful?
Featured Posts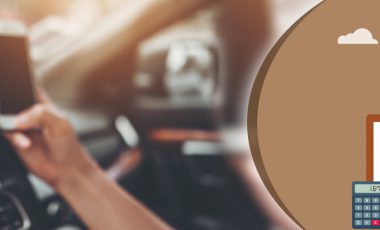 Key Insights Driving under the influence is not only a serious crime, it can also increase your insurance rate to[...]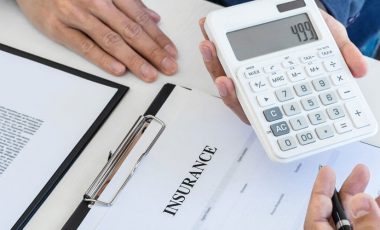 Key Insights Liability car insurance is mandatory for every driver in any state of the country. As per the basic[...]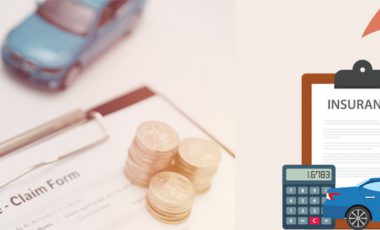 Key Insights The average car insurance rate in any state can vary a lot from driver to driver. There are[...]