Does Car Insurance Cover Theft? Complete Guide
Key Insights:
A stolen car is every drover's worst nightmare and the cases of the stolen car are increasing every year.
Our traditional insurance policy will not cover car insurance theft claim.
But there are some insurance types that provide complete coverage for a stolen car.
In 2021; more than 810,000 vehicles were stolen in our country. Imagine this; you have parked your vehicle in the basement of a friend's building. You have no idea that the building or the area is unsafe and prone to auto thefts. But in a few hours, you got to know that your car is not there. Someone stole your car while you were busy with your friends.
RateForce knows this is scary and it can create huge stress for any driver. But if you are covered by insurance then you might not have to worry that much about a stolen car. But not every policy covers auto theft; there are very limited car insurance policies for it. This guide will help you to understand everything about car insurance.
Does Car Insurance Cover Theft?
The first and foremost question that arises is; does car insurance cover theft? Yes, it does. But only very limited car insurance policies provide this protection. Each company has its own terms and conditions for different policies; some companies cover everything in full coverage and some don't.
So it is important to clear this with your insurance company before buying a policy. Ask them about a detailed coverage quote; check everything and then decide which one is most suitable for you.
Does Car Insurance Cover Vandalism?
Yes just like car insurance theft; vandalism is also covered by car insurance but you will have to again check the policy. Vandalism is not covered by every car insurance policy so you will have to ask your company about it.
What Happens if Your Car is Stolen?
If your car ever gets stolen then there are a few things that you have to do, to make sure you get the claim on time. Below are some steps you can follow in case of car theft.
File A Police Report
The first thing you have to do is inform the police and file a report about the incident. This is solid proof of the theft and will help in claim filing.
Contact Your Insurer
Next thing is to contact your insurance company and inform them about the theft and understand the process of claim filing.
Contact Your Financing or Leasing Company
If your car was on loan or lease then inform about the theft to your financing or leasing company. This will help you to get some time to understand what to do next about the pending money.
Attempt To Track Your Stolen Car
You can work with the police or individually to track down the car. If your car has some advanced features like geo-tracking then you can track your car from your mobile phone or computer easily.
What Happens When Your Car is Broken Into?
Below are some steps you have to follow if someone broke into your car and stole a few objects.
Take pictures of the scene from different angles to prove the incident.
Note down all the missing objects from the car.
Inform the police and file a formal report.
Inform your car insurance company if you have personal possession add-on coverage.
File a claim as soon as possible.
Types of Insurance That May Help in Case Your Car is Stolen
Liability coverage can not cover car theft; you need other coverage or add-ons to get yourself protected. Below are some insurance types that can help you.
Comprehensive Coverage
A comprehensive insurance policy will provide coverage for your car in case of theft. It might cost a bit higher than the liability coverage but it will provide more coverage and you can lead a stress-free life.
Custom Parts and Equipment Coverage
Comprehensive coverage will only provide claims for parts that were added by the factory onto the car. For any other upgrade, you will not get a claim from your insurer. It is better to have custom parts and equipment coverage in case your upgrades cost more than the average.
Gap Insurance Coverage
In comprehensive insurance, you will get the claim as per the actual cash value of the car. But this value can be much lower than the loan or lease you had on your vehicle. Gap insurance will help you to cover the gap.
Coverages That Do Not Pay For Your Car Theft Claim
Wondering if all insurance policies will pay for car theft claims? The answer is No. Below are insurance policies that don't provide coverage for car theft claims:
Does Auto Insurance Cover Theft of Personal Items From Your Car?
Coverage for personal belongings does not come under comprehensive or any other car insurance policy. If you have a personal possession add-on to your comprehensive insurance then only you will get a claim for any item stolen from your car.
Does Car Insurance Cover Theft of Car Parts?
Yes, your car insurance policy will cover the stolen car parts, but only the comprehensive coverage policy. If you have comprehensive car insurance then you can file a claim for stolen car parts as well.
Does Car Insurance Cover Theft of Catalytic Converter?
A catalytic converter is one of the major components of the emissions system. The cases of catalytic converters getting stolen are increasing day by day in our country. Because of their catalytic converter theft is only covered under comprehensive insurance. If you have state's liability only or collision coverage then you will not get coverage for catalytic converter theft.
How Much Will My Stolen Car Payout Be?
Another important question that arises in our mind is; how much money will I get if my car gets stolen? There are multiple factors that affect the car insurance cost for every driver. There are two ways you can get the claim for your stolen vehicle:
Actual Cash Value
The insurance company will check the age of your car, and your purchase date, and then decide on the actual cash value of the car. And you will get a claim of actual cash value minus the deductible.
Disputing Your Offer
Sometimes the actual cash value of a car is much lower because the insurance company is not aware of the condition and add-ons in the car. If you can prove and show all the bills and photos about the condition and upgrades in your vehicle then you can put a counteroffer.
What Happens When Your Car is Stolen and Recovered?
If you have already received the claim on your car and now you are getting your car back then the insurance company is the legal owner of the car. The police will inform you about the stolen car and will call you to identify it.
Once you are done with identification, then you will have to call your insurance company and inform them about it. The company will then either get in touch with the police directly or will impound the car from your place.
Can I Get An Anti-Theft Discount?
Do you have anti-theft devices installed in your car? If you have some modern technological devices that can protect your car from getting stolen then you can ask for an anti-theft discount. Ask your insurance company to add your anti-theft devices into the inventory and provide discounts accordingly.
You will get a 5% to 20% discount based on your car, your driving record, and your insurance company.
How To Prevent Car Theft?
One important question that arises in our mind is; what are the ways to prevent car theft? Below are some tips to keep your car safe in any area or locality:
Check the lock of your doors.
Install a live geo-tracking system.
Make sure to remove your keys from the vehicle.
Install an audible alarm system and anti-theft de.vice.
Make sure to park your vehicle in a well-lit areas.
Never leave a spare key near your vehicle.
Install a vehicle immobilizer system.
Close all the windows before leaving the vehicle.
FAQs About Car Insurance Theft
Is theft covered under third-party insurance?

No; a third-party insurance policy will not cover car theft or vandalism.

Is car theft a fault claim?

Yes, fire, theft, and vandalism are considered fault claims by most insurance companies. This is because the chances of finding a perpetrator are almost zero.

How long does it take for theft claim settlement?

It depends on your car insurance company. Every company follows its own procedure to check the claim and release the claim cheque.

Will my insurance cost increase after a theft claim?

Yes, even if you were not at fault in the theft; you will get higher insurance policy rates after filing a claim for car theft.

What insurance covers items stolen from cars?

Comprehensive coverage will reimburse you for the cost of stolen items from your car.

Does car insurance cover break-ins?

Personal possession add-on coverage only covers car break-ins.
Over To You
Now that you are aware of everything you have to do in case your car gets stolen; it's time to buy comprehensive insurance. Buying an extra policy other than your liability coverage can be a bit difficult for some drivers because of the rising cost of car insurance policies. If you are looking for an affordable car insurance then we have experts to help you with that.

We generated 9,007,397 Quotes (...counting), Helping People to Save Money and Time.
Sources
Referred to an article by III to check the number of auto theft in our country on 1st May 2022.
Read an article on WXII about the rising cases of catalytic converter thefts on 1st May 2022.
Editorial Guidelines: The above is meant as general information to help you understand the different aspects of auto insurance. This information does not refer to any specific auto insurance policy. Coverages and other features vary between insurers, vary by state, and are not available in all states. References to costs of coverages/repair, average or typical premiums, amounts of losses, deductibles, etc., are indicative and may not apply to your situation. We encourage you to speak to our insurance representative and to read your policy contract to fully understand your coverages.
Featured Posts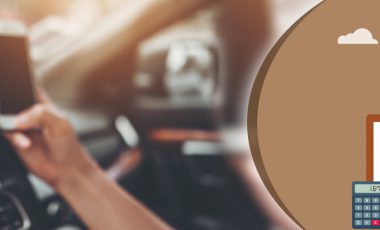 Key Insights Driving under the influence is not only a serious crime, it can also increase your insurance rate to[...]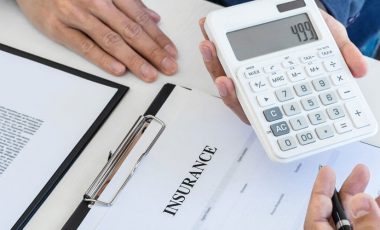 Key Insights Liability car insurance is mandatory for every driver in any state of the country.As per the basic earning[...]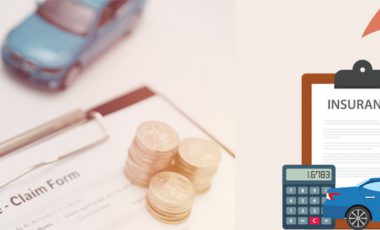 Key Insights The average car insurance rate in any state can vary a lot from driver to driver.There are multiple[...]