Companies
Name
Quotes
Safe Auto
$53

/mo

Gainsco
$67

/mo

Travelers
$79

/mo

The General Insurance
$119

/mo
Cheap Car Insurance For Arizona
RateForce always works to help drivers get car insurance rates that are affordable to them. Hence, our team of researchers and analysts works hard to provide the cheapest insurance rates to different types of drivers. Here is the list of insurance carriers with cheap rates in Arizona:
Best Car Insurance Rates in Arizona
To deliver the list of companies with the best insurance rates we have analyzed the top companies based on certain factors. These factors are the financial strength of the company, consumer reports from surveys, and power ratings. Along with that the health and reliability of an insurance company also play an important role. Here is the list of companies in Arizona that provides the best car insurance quotes:
Companies
Name
Quotes
Safe Auto
$53

/mo

Gainsco
$67

/mo

Travelers
$79

/mo

The General Insurance
$119

/mo
How to Get The Best Auto Insurance Coverage Policy In Arizona?
Minimum Arizona Car Insurance Requirements
The minimum requirement is the liability insurance that covers the financial responsibility of the driver. Arizona government has recently updated its minimum requirement terms for car insurance. Earlier it was 15/30/10 but now this has been increased to 25/50/15.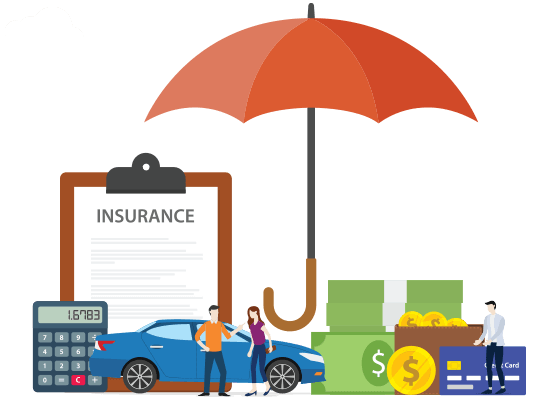 Bodily Injury Liability(BIL):
Bodily injury is when the driver gets into an accident with another human being it can be a driver or a pedestrian. In such cases, the insurance company will cover the medical bills of all the bodily injury of that person. In Arizona; Bodily Injury Liability is $25,000 per person and $50,000 per accident.
Property Damage Liability(PDL):
If the driver collides with another person's property then this liability plays an important role to cover the expenses. The insurance company will provide coverage from all the expenses to repair the property damage. The minimum liability of property damage coverage is $25,000 per person.
Additional Insurance Coverage in Arizona:
Collision Coverage:
If the vehicle collides with another object or person then collision coverage will be beneficial for you. These objects can be a pole, a house, barricades, or even a fence of another person's house.
Vehicle loan/ Lease payoff:
This one is very beneficial in cases where the vehicle is declared a total loss. If your vehicle is damaged entirely and can not be repaired then the company will declare it a complete loss. In such cases, the insurance company will cover the pending loan or remaining lease amount.
Uninsured and Underinsured Motorist:
This will help when another driver who is responsible and at-fault in the accident does not have enough insurance. In such cases, your insurance carrier will cover all the expenses of your medical bills and repair.
Comprehensive Coverage:
Comprehensive insurance is important when your car gets caught in a man-made or natural disaster. This can be a storm, vandalism, fire, a tree falling on the car, or even a stolen car. In all such cases, the insurance carrier will cover the repair cost of your vehicle.
Roadside Assistance:
If your car breaks down in a deserted area or on a highway then this will be helpful. The insurance company will send the roadside assistance instantly and will help you with the repair or towing of the car. All the costs of repair and towing will be covered by the company.
Rental Car Reimbursement:
If your vehicle is under repair then the driver is free to rent a car until the vehicle is perfectly ready. The insurance company will cover all the expenses of renting the car.
Medical/Funeral Services:
The insurance company will help you with the coverage of medical services like calling an ambulance or dead body transportation. Along with that, the company will also cover the expenses of the funeral.
Car Insurance Quotes In Arizona Based on Ticket Profile
There are a lot of factors that affect the car insurance costs like age, gender, marital status, or higher education. These factors define some ticket profiles for each state. These ticket profiles have different car insurance rates than the average rate for the common drivers. Let's have a look at the car insurance quotes for some of the popular tickets of Arizona:
Car Insurance in Arizona for Drivers with DUI Ticket
Driving under the influence is not only dangerous for you and everyone else but it also affects your insurance rates. Drivers with DUI are always considered as potentially risky drivers and hence the companies increase the insurance premium rate.
Getting a fallout from DUI is a complex process which involves court fines, SR-22 filing, and reinstatement fee. Here are the best companies to get cheap car insurance for drivers with DUI:
Insurance Company
Quote
State Farm
$77

/mo

GEICO
$87

/mo

Progressive
$98

/mo

Farmers
$120

/mo

USAA
$135

/mo
Insurance Company
Quote
State Farm
$46

/mo

GEICO
$51

/mo

Allstate
$57

/mo

Travelers
$64

/mo
Cheap Arizona Car Insurance For Good and Experienced Drivers
A driver with a clean driving record without any traffic violations or at-fault accidents on record is a good driver. And a driver with an experience of more than 5 years of driving is considered an experienced driver. A good and experienced driver always gets a lower car insurance premium as compared to other drivers.
Here is the list of the top 3 companies that provides the best rates to good drivers:
AZ Car Insurance Quotes For Speeding Drivers
Just like DUI; speeding is not only dangerous for you, it also has a major impact on your insurance premium. The impact depends on the number of violations and the speed in mph at the time you were caught. The higher the speed, the higher will be the points added to your records, and based on that the premium rate will be decided.
Here are some companies that provide the best car insurance prices for speeding drivers:
Insurance Company
Quote
GEICO
$60

/mo

USAA
$68

/mo

State Farm
$74

/mo

Progressive
$80

/mo
Insurance Company
Quote
GEICO
$90

/mo

State Farm
$98

/mo

USAA
$105

/mo

Allstate
$113

/mo
Cheap Car Insurance for Drivers with an At-Fault Accident
An At-Fault accident on your record can almost double your insurance premium charges. Regardless of how small the accident was; a driver with an at-fault accident on record is considered risky. And risky drivers always get higher premium rates and even some companies decline to proving insurance to such drivers.
Here is the list of top 3 companies which will provide the best car insurance rates for drivers with At-Fault record:
Best Car Insurance Companies in AZ for Young Drivers
Young drivers are also considered risky once because they lack experience on the road. Even young drivers get the highest car insurance premium rates. There is an option called a good student discount, which they can apply to get some concession. A student with an average grade of B or higher is considered eligible for a good student discount.
Here are three companies that can provide cheap car insurance rates to young drivers:
Insurance Company
Quote
Progressive
$42

/mo

Allstate
$57

/mo

The General Insurance
$62

/mo

State Farm
$72

/mo
Which Auto Insurance Discounts available in Arizona?
As per a recent article by azfamily.com; auto insurance rates have increased by 26.9 percent in Arizona in 2020. With the increasing rates of auto insurance in Arizona, everyone is looking for ways to get cheaper rates.
One of the best ways to get cheaper car insurance rates is by asking for discounts. Following are the types of auto insurance discounts that Arizona drivers can ask:
Safety Features Discount:
The advanced safety features in your car increase the safety of the driver and passengers. Also, it reduces the risk of accidents and stealing. If your car has advanced safety features like an automatic seat belt, anti-lock brakes, and anti-theft alarms then negotiate for this discount. Never forget; Negotiation is the key to get more discounted rates.
Multiple Vehicle Discount:
If a driver has more than one vehicle and needs insurance for all of them then this discount can be beneficial. Every insurance carrier would want that their existing customers should buy new policies from them. To convince the customers; companies provide good discounted rates to the customers.
Upfront Payment Discount:
Insurance companies prefer the advance annual payment method and hence tries to promote it. As a result the company always rewards those drivers who want to pay the insurance premium amount in advance. The best way to reward the drivers is to provide them some discounts. A driver can negotiate to get a good discount in exchange for upfront payment.
Policy Bundling Discount:
It is also known as policy bundling. Just like multiple vehicles, this discount is beneficial if a driver needs multiple policies like home insurance, life insurance, etc. You can combine your multiple policies into a bundle and the company will provide you good discounts for all the policies. The amount of discount depends on the company but it is always cheaper than buying policies separately.
SR‌-22 Insurance in Arizona
Drivers who have a suspended license because of repeated records of serious traffic law violations need SR22 insurance. SR-22 insurance is proof that the driver is financially capable enough to cover the minimum insurance requirements of the state. In Arizona, applying for SR-22 is not expensive but getting SR-22 insurance is too much expensive. The below table talks about the change in insurance premium after SR-22:
| Company | Annual average premium | Annual average premium with SR-22 |
| --- | --- | --- |
| USAA | $656 | $1,698 |
| CSAA | $818 | $1,296 |
| Progressive | $941 | $1,192 |
| GEICO | $1,013 | $1,703 |
| State Farm | $1,428 | $2,389 |
| Allstate | $2,019 | $3,879 |
| Trumbull Insurance | $2,321 | $3,601 |
Auto Insurance Rates by City in Arizona
Car insurance rates vary based on multiple factors and one of the major factors is the location and zip code. Insurance carriers check the population of the city, the crime rate, the average rate of road accidents to decide the insurance rates. If you are also wondering what will be the cost of car insurance in your city then here is the list. This list contains the average annual premium of top Arizona cities:
| City | Avg. Annual Premium |
| --- | --- |
| Phoenix | $1,823 |
| Glendale | $1,739 |
| Avondale | $1,679 |
| Tempe | $1,571 |
| Scottsdale | $1,578 |
| Mesa | $1,566 |
| Peoria | $1,591 |
| Gilbert | $1,571 |
| Chandler | $1,567 |
| Surprise | $1,521 |
| Buckeye | $1,543 |
| San Tan Valley | $1,541 |
FAQs

About Arizona Car Insurance

Q
Does Age affect the car insurance rate in Arizona?
A
Yes, age plays a major role in calculating the car insurance rates in Arizona. Younger drivers have less experience hence they get higher premium rates and similarly older drivers get lower premium rates. An 18 years old driver will get $2485 per year for minimum state requirements coverage. While a 60 years old driver will get $578 per year for minimum state requirements coverage.
Q
What are the charges for driving uninsured in Arizona?
A
If you ever get caught driving without insurance in Arizona here are the punishment and penalties you will get:
For the first offense; a fine of $250 and suspension of license for three months
For the second offense; a fine of $500 and a suspension of license for 6 months
And for the Third offense; a fine of $750 and license will be suspended for a year.
The amount of fine and time of license suspension keeps on increasing and then the license will be suspended indefinitely.
Q
What is the Average Cost of Car Insurance in AZ?
A
The average car insurance rate in Arizona is $1256 per year which is slightly lower than the national average rate. If you want to know more then here is a detailed resource for you: average car insurance cost in 2021.
Q
Which company has the cheapest car insurance in Arizona?
A
Car insurance rates vary for every driver, state, and city. There are a lot of factors that affect the insurance premium rates. As per our analyses and data, we can say that SafeAuto, GEICO, and Travelers have the cheapest car insurance rates.
Compare Cheap Car Insurance Quotes in Arizona now!
Editorial Guidelines: The above is meant as general information to help you understand the different aspects of auto insurance. This information does not refer to any specific auto insurance policy. Coverages and other features vary between insurers, vary by state, and are not available in all states. References to costs of coverages/repair, average or typical premiums, amounts of losses, deductibles, etc., are indicative and may not apply to your situation. We encourage you to speak to our insurance representative and to read your policy contract to fully understand your coverages.