How to save on Arizona Car Insurance? 7 Tips to reduce costs
Key Insights:
The average car insurance rate in Arizona is higher than most of the states in our country.
The major reason behind higher insurance costs is the higher number of road accidents in the state which leads to higher claims.
The car insurance rates also differ from city to city in Arizona state.
There are different ways in which a driver can try to get lower insurance rates in Arizona.
The average car insurance rate in Arizona state is more than $1600 per year. It is much higher than most of the states of our country and this is the reason that the drivers are worried about affording the car insurance every year.
RateForce understand the need to find affordable car insurance hence we have decided to create a detailed guide for you.
Average Car Insurance Cost in Arizona
Did You Know? You can get a higher car insurance rate from one company and lower from another? Yes. Every company has its own method to create a profile of the driver and then they calculate the insurance rates based on this profile.
You can be a highly unsafe driver for one company and a fairly safe driver for another based on their standards. As a result; we have created a list of top car insurance companies along with their average rates to help you understand the difference:
| Car Insurance Company | Average Annual Full Coverage Premium |
| --- | --- |
| AAA | $1,442 |
| ACCC Insurance | $1,481 |
| Allstate | $1,713 |
| American Family | $1,271 |
| Country Financial | $2,118 |
| Farmers | $1,312 |
Why Car Insurance is Expensive in Arizona?
Every state has its own laws and rules for car insurance. This is the reason that you will find a huge difference in the car insurance rates in different cities of the state especially; Phoenix, Glendale, and Avondale.
We all know that cities with high population density and bad weather get higher insurance rates as compared to other cities. But there are so many other reasons behind higher car insurance rates in Arizona and we have listed out the top ones for you:
1. Drivers Cover More Mileage In Arizona
On average 76.1% of drivers prefer driving alone to work instead of taking public transport or carpooling. The more we drive the higher are our chances of getting into an accident which means higher chances of filing a claim. As a result, car insurance companies try to cover the expense of drivers.
2. Higher Road Accidents
In 2018; Arizona witnessed 1010 highway fatalities resulting in huge claims. The number of road accidents is increasing every day in all the states. And higher accidents lead to a higher number of claims which means the company will have to bear the loss. And then the company will try to cover the loss from the drivers through higher car insurance rates.
3. Uninsured Drivers
11.8% of drivers are uninsured in Arizona state. And these drivers are a huge liability on the insurance companies as they don't have an insurer to bear the damage claim in case of an accident. Even if you are not at fault in an accident by an uninsured driver; your insurance company will have to pay for all the repair claims.
4. Unfavorable Weather Conditions
Did you know the winds can be of 100mph speed in Arizona during storms. The unfavorable and unpredictable weather conditions of Arizona are a huge reason for higher car insurance in the state. The storms, floods, and speedy winds can cause huge damage to your vehicle and hence you will have to file huge claims.
How to Save on Arizona Car Insurance?
Now we have crossed the most important step of finding the best car insurance rate for your profile; it's time to check out some ways to save money on our insurance policy. Below are some tried and tested methods on getting the cheapest car insurance rates in Arizona:
Keep Your Records Clean
The best way to save your money on car insurance is to drive safely. By keeping a clean driving record you will be considered a safe driver. And safe drivers always get lower rates as their chances of getting into an accident are less than other drivers. As a result, they file fewer claims hence more profit for the company.
Advanced Vehicle Equipment
Modern pieces of equipment are adding an extra layer of security for the drivers. Saving them in case of fatal accidents and mishappenings. If your vehicle has modern equipment like adaptive cruise control, anti-lock brakes, smart seat belts, and daytime running light then you can also apply for a discount.
Ask For A Loyalty Discount
If you are with the same car insurance company for more than 3 years then you can ask for a loyalty discount. The eligibility for a loyalty discount varies from company to company but is always worth the shot. If your company denies a loyalty discount then switch to another company that provides cheaper rates to loyal or old customers.
Occupational Discounts
There are certain occupations that get special respect in our country and as a token of gratitude some car insurance companies provide lower rates to teachers, doctors, firefighters, policemen, and military personnel. If you belong to this category then all you have to do is prove your identity and you will get an affordable car insurance rate.
Advance Payment Discounts
Advance payment option also adds a special discount for the drivers. You can either select a 12 months plan or a 6 months plan and your insurance company will provide you the discounted rates accordingly.
Become A Low-mileage Driver
On average; a driver drives almost 13500 miles per year in our country. If you prefer public transportation or carpooling or generally you drive less than the national average rate then you can get lower rates. Drivers who drive less are less likely to get into an accident hence fewer chances of applying for insurance.
Defensive Driving Courses
Defensive driving courses are designed to improve your driving skills and your judgment power on the road. When you complete these courses you enter the safe driver's category and hence you get affordable car insurance rates.
Over To You!
Car insurance rates are increasing rapidly throughout the country and it is getting difficult for drivers to afford these policies now. Especially during this crises time when most of us have lost our jobs. RateForce understand the need for affordable car insurance in Arizona that is why we have the best experts for you. Get the list of top car insurance companies in your area along with the average rate as per your profile.

We generated 12,100,000+ Quotes (...counting), Helping People to Save Money and Time.
Sources:
Referred to Bankrate for average car insurance cost in the Arizona state on 21st February 2022.
Referred to a PDF by Arizona Government to understand how Arizona citizens drive their cars on 21st February 2022.
Referred to a PDF by Arizona Government to understand the number of fatalities on Arizona highways in 2018 on 21st February 2022.
Visited the III article to check the number of uninsured drivers in Arizona on 22nd February 2022.
Check the weather US website to understand the climate conditions of Arizona state on 22nd February 2022.
Visited the Car and Driver website to check the average miles a driver covers in a year in our country on 22nd February 2022.
Editorial Guidelines: The above is meant as general information to help you understand the different aspects of auto insurance. This information does not refer to any specific auto insurance policy. Coverages and other features vary between insurers, vary by state, and are not available in all states. References to costs of coverages/repair, average or typical premiums, amounts of losses, deductibles, etc., are indicative and may not apply to your situation. We encourage you to speak to our insurance representative and to read your policy contract to fully understand your coverages.
Featured Posts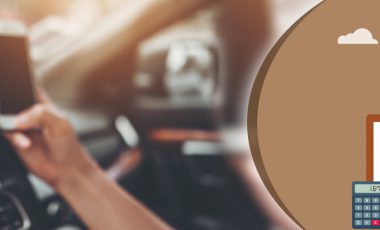 Key Insights Driving under the influence is not only a serious crime, it can also increase your insurance rate to[...]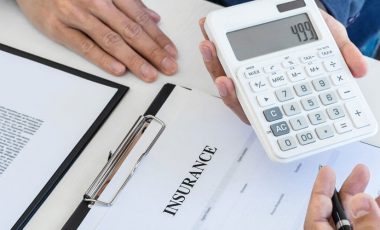 Key Insights Liability car insurance is mandatory for every driver in any state of the country. As per the basic[...]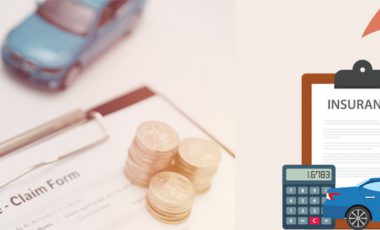 Key Insights The average car insurance rate in any state can vary a lot from driver to driver. There are[...]