Companies
Quotes
Travelers
$39

/mo

Arrowhead
$39

/mo

Gainsco
$41

/mo

Amigo
$44

/mo

SafeAuto
$50

/mo
Cheapest Car Insurance In Georgia
Georgia state has strict laws when it comes to Auto Insurance and hence it is compulsory to have one. If you are looking for the cheapest insurance carrier in Georgia then you are at the right place. Get the cheapest carrier rates, amazing offers, and information about laws and insurance carriers and Georgia State.
How to find Best Car Insurance Rates In Georgia?
The only way to find the best car insurance quote for your requirements is to compare different rates. Here you will get the Best Car Insurance Rates in Georgia from the best car insurance companies. You can compare all the quotes by yourself and decide which one will be the right choice as per your needs.
Companies
Quotes
Travelers
$39

/mo

Arrowhead
$39

/mo

Gainsco
$41

/mo

Amigo
$44

/mo

SafeAuto
$50

/mo
How to find Best Car Insurance Rates In Georgia?
Georgia Auto Insurance Laws
Georgia State has a very strict "fault" system for car accident state. This states that the "at-fault" driver will be liable for the property damage and injury expenses.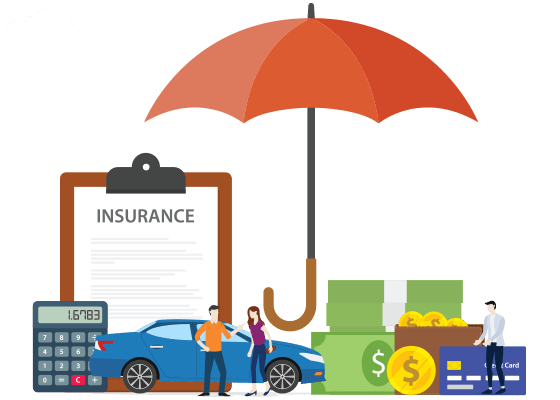 The minimum liability coverage required in Georgia is:
To pay $25,000 for the injury or death of another person (a pedestrian, passenger, another driver, or motorcyclist) in the accident.
$50,000 in case of more than one person was involved; for total injuries or deaths and
$25,000 will be paid for property damage caused in the accident.
Optional Coverage in State (varying by carrier) includes (Examples)
Comprehensive
Collision
Loan/Lease Payoff
Medical and Funeral Services
Rental Car Reimbursement
Roadside Assistance
Uninsured Motorist
Bodily Injury
Uninsured Motorist Property Damage
Car Insurance Discounts in Georgia
Are you looking for low-income car insurance options? Georgia State does not have government-sponsored insurance options. Hence, good discounts are the only option to save some money. Below are some discounts for Georgia drivers:
Upfront Payment Discount:
If a driver decides to pay the entire annual premium in advance then the company provides a good discount rate. The reason behind this is the customer generates loyalty and saves the time and energy of the company. After getting the entire year's premium in advance the insurance provider does not have to take monthly updates.
Bundling or Multiple Policy Discount:
Bundling means when the driver decides to buy insurance for more than one asset. The best example here is for drivers who have their own house. They can combine their car insurance with home insurance and get a good discount. The amount of the discount depends entirely on the insurance agency but it is guaranteed that the driver gets lower premium rates.
Different Vehicle Discount:
If you have more than one car and you want to cover all of them from one provider you will get a good deal. When a driver buys a policy for 2 or more cars from the same company, the company gives premium discounts to retain that customer.
Safety Feature Discounts:
This discount is applicable if your car has safety features like anti-theft devices, automatic seat belts, or car alarms. These features decrease the chances of someone stealing your car or major injuries hence saving the company's money. Hence; the company gives a good discount to promote safety feature equipment in the vehicles.
Car Insurance Quotes in Georgia by Ticket Profile
Average Cost of Car Insurance in GA is calculated after analyzing multiple factors of the driver profile. The background and profile of the policyholder play an important role in Georgia car insurance quotes.
Car Insurance for Drivers with DUI
Once you got the DUI tag it affects your credit score which leaves an impact on all your policies or loans. After DUI there are two possibilities; either your policy will get canceled or your premium rates will go up. Arrowhead has been ranked number 1 in Georgia for providing cheap car insurance rates for drivers with DUI.
Insurance Company
Quote
Arrowhead
$72

/mo

Amigo
$80

/mo

SafeAuto
$88

/mo
Insurance Company
Quote
Arrowhead
$63

/mo

Amigo
$69

/mo

SafeAuto
$78

/mo
Car Insurance for Drivers with an At-Fault Accident
Even a single small "at-fault" accident can increase your next premium rates excessively. As per a report by CBS News; the driver might have to pay 41 percent more as compared to the previous premium. In such cases; the driver has to either pay for accident forgiveness or compare as many rates as possible to get the cheapest premium.
Car Insurance for Speeding Drivers
For every speeding ticket, you get points on your license. The higher the number of points, the higher the cost will be required for the insurance premium. The only way to get low premium rates is to look for discounts and compare insurance quotes. The cheapest car insurance for speeding drivers is provided by Arrowhead at $52 per month.
Insurance Company
Quote
Arrowhead
$52

/mo

Amigo
$58

/mo

SafeAuto
$66

/mo
Insurance Company
Quote
Travelers
$86

/mo

Gainsco
$101

/mo

SafeAuto
$125

/mo
Car Insurance for Young Drivers
Drivers in their 20s are considered as new and young drivers and are called "high-risk" drivers. These drivers are required to pay on average a very high premium. The cheapest full coverage insurance for young drivers is provided by Travelers: $86 per month.
Car Insurance for Good Drivers
In Georgia State; drivers with clean driving records and no recent violations or accidents get cheaper insurance rates as compared to others. So if you have a record free of traffic violations or tickets then you can get a cheap premium along with a bonus safe driving discount. The cheapest good driver rates we found is from Travelers: $39 per month.
Insurance Company
Quote
Travelers
$39

/mo

Arrowhead
$39

/mo

Gainsco
$41

/mo
Auto Insurance with SR-22 in Georgia
The SR-22 certificate is required for the drivers who have multiple violations like speeding, reckless driving, or drivers whose license was suspended because of driving without insurance. It is important to note that there are companies that deny SR-22 car insurance but there are companies that specialize in SR-22 Insurance in Georgia.
Best Car Insurance Rates by City in Georgia
Every state and every city has its own rules and regulations for car driving and car insurance. The average cost of car insurance in the top 10 cities of Georgia as below:
City Name
Average Premium
Savannah
$142

/mo

Atlanta
$136.5

/mo

Athens
$127

/mo

Sandy springs
$149

/mo

Macon bibb
$141.9

/mo

Rosewell
$139

/mo

Warner Robins
$117

/mo

Tyrone
$96

/mo

Milton
$118

/mo

Braselton
$96

/mo
FAQs

– Georgia Car Insurance

Q
How to decide which Insurance company in Georgia provides the Cheapest Rates?
A
The easy way to check the insurance rates from different companies is by comparing rates from multiple companies in one place. All you need is a website that can help you to provide a list of all the top insurance companies in Georgia along with their rates.
Q
How much is the average coverage cost for auto insurance for a young driver in Georgia?
A
The coverage cost for a young driver in Georgia may depend on multiple factors like weather, crime rates, and even traffic in that area. Try to get incentives like driver discounts or combining existing policies with auto insurance to get lower rates.
Q
If I have a DUI, how does it affect my premium in Georgia?
A
In Georgia, your insurance premium might increase on an average to $1236.00 after a DUI. The insurance rates of your car will raise for at least three years. Also; the impact on insurance rates might be there for five to seven years for DUI.
Q
How can I quickly get an insurance quote in Georgia?
A
Today everything is online, including insurance quotes. To get insurance quotes quickly just search for the best websites which provide a list of Best Car Insurance Companies in GA. There you can check and compare the quotes from different agencies in just a few minutes.
Q
How can I get cheapest car insurance GA for high-risk coverage?
A
Rateforce website provides a list of companies, big and small which can help provide cheap Georgia car insurance for the high-risk tag. You can check the rates from companies like The General, Direct Auto, and Esurance.
Q
How much does car insurance cost in the top Georgia Cities?
A
Auto insurance in Georgia is relatively high as compared to the other states in the USA. After analyzing the data from the top insurance providers in some of the popular cities in Georgia we have created the following average car insurance cost:
Atlanta: $136.5 Per Month
Columbus: $97.5 Per Month
Savannah: $142 Per Month
Augusta: $126.5 Per Month
Roswell: $139 Per Month
Have a clean driving records? Compare and Get Discount on Insurance Quotes.