About Esurance Insurance Company
Esurance car insurance company is a subsidiary of Allstate insurance company. The company is popular for its modern approach towards better customer service. Even it was one of the first companies to sell insurance policies online. The company allows drivers for online transactions with an advanced mobile application. Despite all the modern ways the company has adopted for their customers; company's customer service feedback is average. And the number of consumer complaints is higher than most of the insurance companies.

The process of buying and managing policies is easier with the online method.

A strong backing from Allstate which is its parent company.

Multiple discount options are available for the drivers to get affordable rates on their policies.

Wide range of coverage types available to add to the existing policies.

The customer satisfaction rates are lower than most of the insurance companies.

A higher number of complaints against the company.

No physical agents are available; everything has to be online.

Dependent on Allstate insurance company so takes longer time for resolving claims.

We generated 12,100,000+ Quotes (...counting), Helping People to Save Money and Time.
Esurance Insurance Reviews and Ratings
J.D. Power: 871
NAIC: 2.92
A.M.Best: A+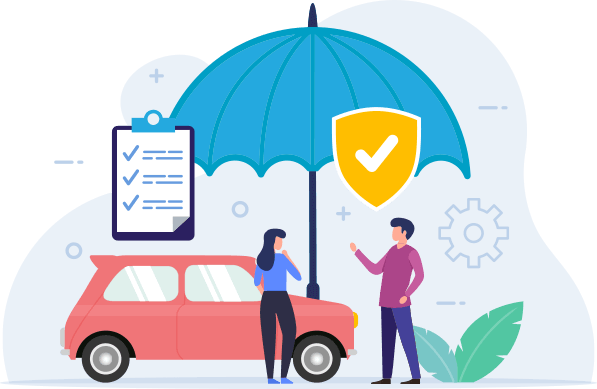 BBB: A-
S&P: AA-
Moody's: AA3
The ratings of Esurance from different associations are alarming. The company is not Better Business Bureau accredited. Also, the ratings from S & P and NAIC are also not good for any insurance company. Even Moody's withdrew their A2 ratings from the company in 2007 which again is not a good sign for any business. The only positive thing here is the A.M.Best ratings of the company which shows a strong financial stand.
Esurance Car Insurance Quotes For Different Driver Profiles
| Drivers Age / Ticket Profile | For Good Drivers | With At-fault Ticket | With DUI Ticket | With Speeding Ticket |
| --- | --- | --- | --- | --- |
| 16-20 Year Old | $216 / Month | $280 / Month | $367 / Month | $259 / Month |
| 21-24 Year Old | $108 / Month | $140 / Month | $183 / Month | $129 / Month |
| 25-34 Year Old | $99 / Month | $128 / Month | $168 / Month | $118 / Month |
| 35-44 Year Old | $91 / Month | $118 / Month | $154 / Month | $109 / Month |
| 45-54 Year Old | $84 / Month | $109 / Month | $142 / Month | $100 / Month |
| 55-65 Year Old | $78 / Month | $101 / Month | $132 / Month | $93 / Month |
| 65+ Year Old | $72 / Month | $92 / Month | $122 / Month | $86 / Month |
Esurance Car Insurance Discounts
The number of discounts provided by Esurance car insurance company is higher than most of the companies. The company tries to cover its image of negative reviews and ratings by providing attractive discounts to all the driver profiles. Listed below are some discounts the company offers:
Affinity group discounts for drivers that are a part of different affinity groups like alumni assurance, professional groups, or any other Esurance partner groups.
On-time payment discounts for the drivers that pay all the premiums on time.
Fast 5 discount for the drivers that prefer the online signup process for their policies.
Defensive driving course completing discount.
Multiple policies discount for buying different types of policies from the company.
Good student discount for drivers under 25 with good grades
Good driver discount for keeping a clean record (without any DUI or DWI) for more than 5 years.
Safety features discounts for vehicles that have factory-installed airbags, anti-theft devices, and anti-lock brakes.
Switch and Save discount for the drivers who decide to switch from another company to Esurance.
DriveSence discount for installing and signing up in their Drive Sense application.
Esurance Car Insurance Policies
Just like Safeco auto insurance company which was also a subsidiary company of Liberty Mutual; Esurance also provides amazing coverage options. Below are some top policies provided by Esurance:
| State / Coverage | Minimal Liability | Basic Premium | Full Premium |
| --- | --- | --- | --- |
| Georgia | $79 / Month | $138 / Month | $190 / Month |
| Michigan | $91 / Month | $145 / Month | $187 / Month |
| Florida | $73 / Month | $149 / Month | $199 / Month |
| South Carolina | $51 / Month | $106 / Month | $151 / Month |
| Texas | $59 / Month | $98 / Month | $141 / Month |
| Alabama | $46 / Month | $94 / Month | $153 / Month |
The wide range of coverage options provided by the company are common and there is no new policy that can attract drivers.
Esurance Insurance Complaints and Customer Satisfaction
Customer Claims Satisfaction
As per a recent study by Cnet; Esurance has scored number 1 ranking in California as the best auto insurance company.
The J.D.Power score of Esurance is 871 out of 1000 which is bit lower than the national average score – 872. This shows the position of the company as a less reliable car insurance company all over the country.
Consumer Complaints
Consumer complaints play a major role in any company. Today every driver checks the internet for the complaints, feedback, and ratings of insurance companies and then selects the one based on these factors. NAIC is the best portal to check the true complaints filed against a company.
The national median score provided by the company is 1 and a driver can compare the score of a company with this to understand the real scenario. Here the NAIC score of Esurance is 2.92 which is higher than most of its competitors like Progressive and USAA.
Other Esurance Insurance Product Options
Motorcycle Insurance
Homeowners Insurance
Renters Insurance
FAQs About
Esurance Car Insurance
Q
How to file Esurance insurance claims?
A
The best part of Esurance is its customer service department is available 24/7 hence you can file a claim at any time. Also, the drivers can file the claim online through their website or mobile app. The website and app provide the option of tracking the status of the claim online as well.
Q
How does Esurance make a payment for the insurance claim?
A
To make a payment for the claim the company inspects the images and interrogates the driver as well as the other persons involved. After the entire inspection, the company then decides the claim amount. The process of releasing the claim amount can take 8-10 days.
Q
What are Esurance car insurance reviews as per BBB?
A
Do you want to know "Esurance car insurance reviews BBB"? We would like to highlight that the company is not BBB accredited. On the other hand, the rating of the company is 1.02 based on the 519 reviews.
Q
How much is the average Esurance car insurance quote?
A
The average Esurance car insurance rate is $3387 which is higher than most of the auto insurance companies.
Q
What is the Esurance address?
A
The customers can connect with the company through their app and website anytime and anywhere. The headquarters of the company is situated at 650 Davis Street San Francisco, CA 94111 United States.
Q
What is the Esurance insurance claims phone number and fax number?
A
The company has provided a toll-free helpline number: 1-800-378-7262. The Esurance Fax number is 1-800-684-4675.
Get best cheap car insurance quotes in 3 simple steps.
Editorial Guidelines: The above content is meant as general information to help you understand the different aspects of auto insurance. This information does not refer to any specific auto insurance policy. Coverages and other features vary between insurers, vary by state, and are not available in all states. References to costs of coverages/repair, average or typical premiums, amounts of losses, deductibles, etc., are indicative and may not apply to your situation. We encourage you to speak to our insurance representative and to read your policy contract to fully understand your coverages.