About GAINSCO Auto Insurance
GAINSCO is one of the leading insurance carriers for high-risk drivers in 11 states of our country. The company does not have its presence in all the states, but it is one of the top choices in the states where they have offices and teams. Drivers with accidents on driving record or DUIs or who need SR-22 coverage prefer GAINSCO above other companies. The reason is the affordable rates for nonstandard insurance policies provided by the agents of the company. Check out the pros and cons to make an informed decision.

Easy to get a quotation online

Drivers with a poor driving record can get SR-22 easily if required.

Affordable insurance rates for drivers with high-risk profiles and need non-standard insurance

No details about the coverage on the website

The number of complaints by consumers to the state regulators is higher than the other competitors at the same level.

The customer service is also not up to the mark as per the reviews by several customers

We generated 6,641,012 Quotes (...counting), Helping People to Save Money and Time.
GAINSCO Auto Insurance Review And Ratings
NAIC: 5.02
BBB: A+
JD Power: NA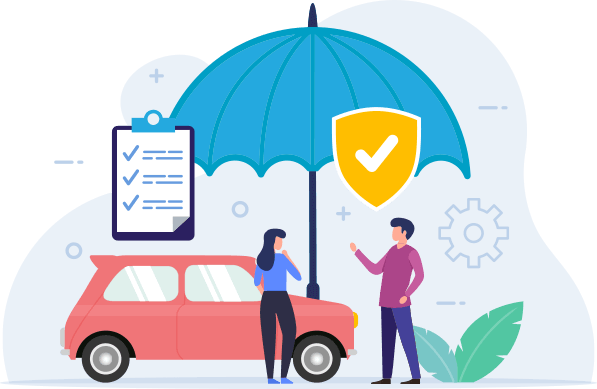 A.M. Best: B+
S&P: NA
Moody's: NA
Even after deep research and analysis, our team was not able to find the ratings of GAINSCO on different platforms. There is no doubt that the company is quite old but the presence of the company is not that expanded. Other competitors like Allstate with a similar age are doing well in all the states and review platforms.
The NAIC rating of the company provides the data of consumer complaints against a company. And the higher rating of the company portrays it clearly that the consumers are not happy with the services. But it is also important to note that the company is accredited by BBB and A.M.Best. Hence the company is financially stable to provide claims on time.
GAINSCO Car Insurance Quotes
| Drivers Age / Ticket Profile | For Good Drivers | With At-fault Ticket | With DUI Ticket | With Speeding Ticket |
| --- | --- | --- | --- | --- |
| 18 and Under | $110 / Month | $160 / Month | $205 / Month | $148 / Month |
| 21 Year Old | $98 / Month | $151 / Month | $185 / Month | $122 / Month |
| 30 Year Old | $85 / Month | $139 / Month | $155 / Month | $107 / Month |
| 45 Year Old | $77 / Month | $105 / Month | $138 / Month | $99 / Month |
| 55 Year Old | $72 / Month | $101 / Month | $130 / Month | $91 / Month |
| 65 Year Old | $66 / Month | $98 / Month | $128 / Month | $87 / Month |
GAINSCO Auto Insurance Discounts
Here is the list of all the discounts that GAINSCO company provides to its customers. Have a look and decide which of these can be used for your profit:
Adopt the auto-pay method by credit card, debit card, or checking account discount.
Discount for covering more than one car with GAINSCO.
Discount for paying the entire premium in advance.
Prior GAINSCO coverage Discount for 6 months or more.
Discount for prior coverage with any other company.
Loyalty discount for staying with the company for years.
Discount for internal transfer within the agency.
Discount for advance purchase; 3 days before the policy expires.
Discount for Homeowners for policy binding.
Renewal Discount for renewing the policy with GAINSCO.
GAINSCO Car Insurance Policies
If you are looking for different types of coverages you will get from GAINSCO, then we have the list. Here are all the policies a driver can add for the additional coverage:
Rental reimbursement (it can be between $20 and $40 per day)
Non-owner insurance coverage
No-fault insurance coverage
Towing coverage
SR-22 certificates
| State / Coverage | Minimal Liability | Basic Premium | Full Premium |
| --- | --- | --- | --- |
| Georgia | $59 / Month | $165 / Month | $203 / Month |
| Alabama | $65 / Month | $170 / Month | $210 / Month |
| Florida | $75 / Month | $159 / Month | $208 / Month |
| South Carolina | $71 / Month | $149 / Month | $178 / Month |
| Texas | $95 / Month | $201 / Month | $235 / Month |
Even though the company provides competitive rates to high-risk drivers; the policy coverage is not as per the competition. The GAINSCO insurance company provides basic coverage policies and just a few extra policies. The most preferred coverage options by other drivers are its towing coverage and SR-22 certificate. The company can try to compete with these extra coverages only.
GAINSCO Auto Insurance Complaints
and Customer Satisfaction
Customer Claims Satisfaction
The customers are not satisfied with the GAINSCO company and its customer service department. The majority of the complaints are about the process and claim rejections. Claims are the main concern of every driver. If a company is not able to resolve the claims on time then the drivers are surely going to leave the company soon.
Moreover; the customer representative team of the company is also not available most of the time. The customers have to wait a long time to get connected with any staff member on call.
Consumer Complaints
Another important factor for any customer is the number of complaints against any company. GAINSCO is leading the race of highest consumer complaints. The number of negative reviews is much higher than the number of positive reviews. This has affected the NAIC ratings of the company.
The national association of insurance commissioners (NAIC) keeps the data of all the complaints against any company in the USA. NAIC has provided the national median rate i.e 1. Any company with media higher than 1 gets negative reviews from NAIC. The same goes for GAINSCO. The company has a 5.02 NAIC score.
GAINSCO Car Insurance
FAQs
Q
Which states have GAINSCO offices or presence?
Q
Can I get affordable SR-22 insurance with GAINSCO?
A
SR-22 insurance is not available with every company. Especially at affordable rates. But the rates of any policy depend on a lot of factors like the age of the driver, car model, etc. So it is better to get in touch with the company and ask directly.
Q
How to get in touch with the GAINSCO company?
A
You can check out their website and connect with them from there directly. Or you can call their contact number at: +1 866 424 6726 .
Q
What is the average cost of full coverage insurance from GAINSCO?
A
The average cost of full coverage insurance at GAINSCO is $1570 for 12 months. But again; it can change as per the profile type of the driver. So it is always better to check your profile and requirements to get the right quotation for your profile.
Q
How much is the average cost of GAINSCO for high-risk drivers?
A
GAINSCO provides affordable car insurance to drivers who have a high-risk profile as compared to the other companies. The average cost of car insurance with an accident is $534 for 6 months. While; the cost of car insurance with a DUI is $523 for 6 months.
Find best cheap car insurance coverage as per your needs.
Editorial Guidelines: The above is meant as general information to help you understand the different aspects of auto insurance. This information does not refer to any specific auto insurance policy. Coverages and other features vary between insurers, vary by state, and are not available in all states. References to costs of coverages/repair, average or typical premiums, amounts of losses, deductibles, etc., are indicative and may not apply to your situation. We encourage you to speak to our insurance representative and to read your policy contract to fully understand your coverages.