About State Farm Auto Insurance Company
State Farm is the largest private passenger car insurance company in the entire country. The company is known for its wide variety of products and affordable rates for every type of driver. With a network of over 18,000 agents around the country, State Farm provides a personalized experience to every driver. The company has scored good ratings from some top reputable third parties as well as positive assessments in terms of financial outlook and customer satisfaction.


Rental car and travel expense coverage are available.

The better customer satisfaction rate for car insurance policies as compared to other companies.

Few car insurance complaints as expected from such a huge company.

Rideshare insurance is available in some states.

Gap insurance is not available.

Higher car insurance rates for drivers with a poor credit score.

Stopped taking new customers in Rhode Island and Massachusetts.

We generated 12,100,000+ Quotes (...counting), Helping People to Save Money and Time.
State Farm Insurance Reviews and Ratings
J.D. Power: 892
NAIC: 1.44
A.M.Best: A++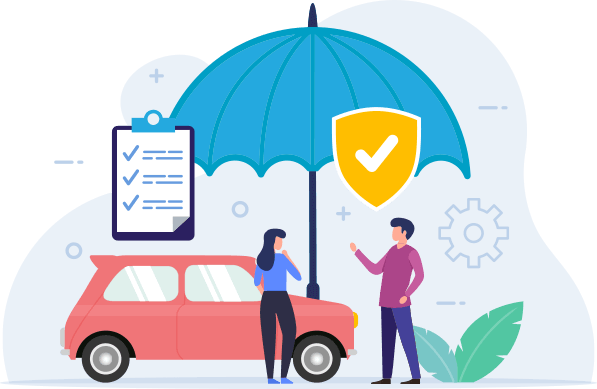 BBB: A+
S&P: AA
Moody's: A1
State Farm has an average rating of 4.5 / 5.0 stars on the internet. The company has more than 58,000 employees that work day and night to serve customers still they have complaints against filing claims. A dedicated team is available for resolving consumer issues still complaint portals have complaints from different consumers.
A plus point is; the company is accredited by Better Business Bureau (BBB) which makes the company a bit better than its competitors. The financial stability of the company results in fewer unresolved claims.
State Farm Car Insurance Quotes For Different Driver Profiles
| Drivers Age / Ticket Profile | For Good Drivers | With At-fault Ticket | With DUI Ticket | With Speeding Ticket |
| --- | --- | --- | --- | --- |
| 16-20 Year Old | $203 / Month | $264 / Month | $345 / Month | $246 / Month |
| 21-24 Year Old | $114 / Month | $149 / Month | $193 / Month | $136 / Month |
| 25-34 Year Old | $98 / Month | $127 / Month | $166 / Month | $118 / Month |
| 35-44 Year Old | $81 / Month | $105 / Month | $138 / Month | $99 / Month |
| 45-54 Year Old | $74 / Month | $97 / Month | $125 / Month | $88 / Month |
| 55-65 Year Old | $69 / Month | $90 / Month | $117 / Month | $82 / Month |
| 65+ Year Old | $62 / Month | $81 / Month | $106 / Month | $75 / Month |
State Farm Auto Insurance Discounts
Accident-free discount.
Good student discount (Students who have an average grade point of B or above).
A defensive driving course completion discount.
Safe driver discount (drivers with no at-fault accidents or major violations since last five years).
Driver training discount.
Multiple policies discount.
Vehicle safety discount.
Anti-theft discount (adding smart devices to protect your vehicle).
Multiple auto discount.
Safety course completion discount.
Student Away At School (Students who move away from home and drive only when they are at home).
Discount when you select for paperless billing.
State Farm Auto Insurance Policies
Auto insurance rates depend on the types of policies in each state and even city. The different driver gets different policy and each policy gets a unique quotation. We have created a list of different State Farm Car Insurance Policies that plays a major role in attracting all types of drivers in each state as well as a city:
| State / Coverage | Minimal Liability | Basic Premium | Full Premium |
| --- | --- | --- | --- |
| Georgia | $85 / Month | $173 / Month | $211 / Month |
| Michigan | $99 / Month | $184 / Month | $228 / Month |
| Florida | $71 / Month | $153 / Month | $196 / Month |
| South Carolina | $87 / Month | $176 / Month | $213 / Month |
| Texas | $102 / Month | $185 / Month | $223 / Month |
| Alabama | $78 / Month | $164 / Month | $209 / Month |
State Farm auto insurance company provides all the major coverage types that we can expect from a reputed car insurance company. The company is popular for its recreational vehicle coverage that adds a special feather when compared to other insurance companies. Along with this, State Farm is also popular for providing rideshare coverage for Uber and Lyft company.
State Farm Insurance Complaints and Customer Satisfaction
Customer Claims Satisfaction
The customer claims satisfaction rate is calculated for each company separately by checking the claim satisfaction data. J.D. Power stores and provides customer claim satisfaction data of insurance companies around the country. This data is based on different categories of claim satisfaction like settlement experience, repair process, time taken to resolve the settlement etc.
When it comes to State Farm; the customer claims satisfaction is above average as compared to other companies. The State Farm has a claim satisfaction rate of 892 by J.D. Power. To understand the customer service rate of any company the best way is to compare the J.D.Power ratings of the company.
Consumer Complaints
On the other hand, the complaint index of State Farm is also high as compared to other car insurance companies in the country. It is even higher than the average score predecided for every company.
The National Association of Insurance Commissioners (NAIC) stores the data of all the consumer complaints filed against each auto insurance company in our country. Drivers can check the complaint index score of any insurance company. The national median score of NAIC is 1; before buying a car insurance policy drivers can compare the NAIC score of that company with 1.
Other State Farm Insurance Product Options
Motorcycle Insurance
Homeowners Insurance
RV Insurance
Renters Insurance
Business Insurance
Condo Insurance
Life Insurance
Boat Insurance
Pet Insurance
Umbrella Insurance
State Farm Auto Insurance
FAQs
Q
What is the State Farm address?
A
State Farm car insurance company has a presence in all the popular states as well as cities of USA. The headquarters of the company is located at 1 State Farm Plaza Bloomington, IL 61710 United States.
Q
What is the State Farm insurance claims phone number?
A
The general customer care number of State Farm is +1 573-624-8994. While Claim helpline number is; +1 800-732-5246.
Q
How to file State Farm insurance claims?
A
Drivers can file a claim online as well as offline with State Farm. The process of filing a claim offline involves visiting their nearest office and submitting the documents related to the claim. While to file a claim online a driver just has to visit the file a claim section on the State Farm website.
Q
How much time does the State Farm company take to resolve the claims?
A
In general, every insurance company takes 30 days to reimburse the claims. While state farm is popular for resolving claims within 10 days of filing. But it is important to keep in mind that verification of the claim can take more time depending on the type of accident and claim.
Q
Does State Farm have 24/7 customer service?
A
Yes, the State Farm auto insurance company provides 24/7 customer service for filing claims. But for other updates, the company has fixed working hours.
Get best cheap car insurance quotes in 1 minute.
Editorial Guidelines: The above content is meant as general information to help you understand the different aspects of auto insurance. This information does not refer to any specific auto insurance policy. Coverages and other features vary between insurers, vary by state, and are not available in all states. References to costs of coverages/repair, average or typical premiums, amounts of losses, deductibles, etc., are indicative and may not apply to your situation. We encourage you to speak to our insurance representative and to read your policy contract to fully understand your coverages.