OEM Insurance: Original Equipment Manufacturer Coverage Guide
Key Insights
OEM insurance is not mandatory for every driver. It is to add original equipment to your vehicles.
If you can afford to pay the extra amount then you can add OEM parts without OEM insurance.
Choice to select OEM parts or aftermarket market parts entirely depend on the owner of the vehicle.
Company can deny adding OEM parts if your car is too old and the original parts are no longer available anywhere in the market.
Insurance companies prefer adding aftermarket parts as they cost less than average OEM parts.
Body shops or Repair shops prefer OEM parts as they get a high-profit margin on these.
What is OEM?
OEM stands for an Original Equipment Manufacturer. In very simple terms, OEMs are automotive components that are genuine parts added to a vehicle by the original manufacturer of the vehicle. OEM parts are specifically designed and added as per the requirement of the vehicle which is decided by a team of experts.
If RateForce talk about OEM insurance then it is specifically to make sure that your car gets original equipment at the time of repair after an accident. We understand that there are a lot of myths and misconceptions around original equipment manufacturer car insurance and that is why our expert team decided to write a detailed blog on this. Let's start with a quick introduction:
What is OEM insurance?
Original Equipment Manufacturer (OEM) insurance is optional coverage that makes it compulsory for repair shops to add only original factory equipment to car at the time of repair after an accident or part failure.
It is for the drivers who like to make sure their car gets everything original and best. This makes sure that there are no aftermarket products added to your car even if it is old.
Why is OEM important?
OEM insurance is important because of the cost of original equipment manufacturer parts. Yes, the cost to buy this equipment is not affordable for everyone and that is the reason we want our insurance company to cover us.
Let's understand this with a simple scenario;
You get into an accident and your car is seriously damaged. Now you will have two options either to add original equipment in your car or to add aftermarket equipment.
If you decide to go for original equipment then you will have to check if your car insurance policy is covering the cost or not. If you are getting this coverage then it is well and good. If not then you will have to pay for the cost to add the original manufacturer equipment.
If you don't want to pay for these parts then the best thing to do is to go for aftermarket equipment that might work with similar efficiency.
Does my car insurance cover new OEM auto parts?
In general, the standard auto insurance policies do not cover new OEM auto parts. They always add aftermarket products to save their money on the claim. This is where OEM's additional coverage comes into the picture.
Note: There are companies that use terms like "best original parts designed and manufactured to work with your vehicle" in place of OEMs. This is to misguide drivers that they are using OEMs but in reality, they are using aftermarket products. Make sure to clear it with your company before paying for your policy.
What's the difference between OEM parts & Aftermarket parts?
The basic difference between OEM and Aftermarket parts which we are discussing again and again in this blog is:
Performance:
OEM parts are designed specifically to fit as per the performance of that car or vehicle. Hence OEM parts play an important role in improving the performance of the car. While aftermarket parts are built generally for every vehicle. Hence they cannot play any special role in improving the performance of the vehicle.
Extra warranty:
OEM parts come with their own original warranty by the manufacturers hence you will get double coverage. While aftermarket parts generally do not provide any specific warranty on their parts.
Quality:
There's no doubt in stating the point that aftermarket parts have lower quality as compared to OEM parts.
Selection:
Every aftermarket company is trying to prove themselves the best and in this race, they try to show that their parts are the best. This creates a huge confusion in selecting the right company for the aftermarket parts.
When do you need OEM insurance?
Not every driver needs to buy OEM insurance and it is not mandatory as per the state's laws. So how to know if we really need OEM coverage or not? The best way to understand this is by considering all the below factors:
How much do you use your vehicle?
If you are someone who drives the car around their city or town and uses other modes of transportation then you don't need OEM insurance. Because even if your car breaks down because of an aftermarket product you can always get it repaired easily by connecting with a nearby garage or repair shop.
But if you are someone who takes the car everywhere including road trips then OEMs are a necessity. If your car breaks down in the middle of nowhere because of an aftermarket product then it can be dangerous for you. As a result, you need best-in-class products in your car.
The age of your car
If you have a car more than 7 years old then finding original parts can be difficult hence most of the companies will deny OEM coverage. But if you have a brand new car then to keep it well maintained and in a good working condition you will need OEM parts and hence OEM coverage car insurance becomes a necessity for you.
Affordability
You can not buy OEM coverage with standard or minimum required coverages. OEM insurance can be bought as an add-on to existing comprehensive or collision insurance. If you can afford comprehensive insurance or collision insurance then only plan to add OEM coverage.
Which are best OEM insurance companies?
Now the most important question that arises in our mind is; do my existing company provide OEM coverage? If not then which company I can connect with to buy this insurance?
All insurance companies do not provide OEM coverage including some leading and popular companies. If you are planning to add OEM coverage to your existing policy then the best way is to ask your existing company first. Below are some top insurance companies in USA and their status for providing OEM coverage:
| Company | OEM Coverage Available? | Requirements to buy OEM Coverage |
| --- | --- | --- |
| GEICO | Yes | The driver is required to pay for the difference in the cost of adding OEMs to the car |
| Chubb | Yes | The company has a fixed policy to pay for OEM always |
| AIG | Occasionally | OEM coverage is available as an optional |
| Amica | Occasionally | Connects the drive directly with the appraisers and affiliated auto repair shops, that can include OEM parts to the cars |
| Nationwide | Yes | Provides OEM parts in driver agrees to pay |
| The Cincinnati Insurance Cos. | Yes | Provides OEM parts coverage |
| Allstate | Yes | Provides a choice to the customers to select from Aftermarket parts or OEMs |
| State Farm | Occasionally | The company adds non-original equipment manufacturer (non-OEM), OEM Surplus parts, or recycled parts to the cars |
| American Family Insurance | Yes | Provides OEM parts |
| The Hartford | No | Provides coverage for the parts in the same series and not the genuine OEM parts |
| Berkshire Hathaway | Yes | The company has its own inventory of high-quality Original Equipment Manufacturer parts |
| Progressive | No | Provides OEM coverage for motorcycles and not cars |
How does OEM Endorsement coverage work?
The best way to understand how OEM endorsement works is to check a real-life example; let's consider your brand new Honda Civic gets into an accident and there's huge damage to the windshield, timing chain, and clutch plate. Now we will have two situations here:
You have OEM Endorsement
Your insurance company will come into the picture to get the repairs done as per your claim amount. Now here they will check if you have OEM coverage and will plan for your repair accordingly. In this case, the company is bound to provide you with OEM parts for your car and you will not have to pay anything extra for this. Your insurance company will talk to their repair department or the shops they have collaborated with to add OEMs only where ever required.
You don't have an OEM coverage
If you have not paid for the OEM coverage then obviously your insurance company is not going to let you add OEMs for free. You will be asked to pay for the OEMs if you want to add them to your vehicle or otherwise the insurance company will add aftermarket products without asking or informing you.
Why do I need an OEM Endorsement
Without an OEM endorsement, you will not get the original equipment that was previously installed in the car. Below are some benefits you will get after adding an OEM endorsement to your existing policy:
Guarantee to add OEM parts whenever your car needs
No stress of breaking down the car because of pseudo parts that are not genuine as per the performance and quality of your car.
The technicians will be bound to get the parts of your car even if it is required to import from outside the state or country
You will get parts as per the make, year, and model of your car and not any other similar-looking or twin part.
FAQs about OEM Insurance Coverage
Does insurance cover OEM parts?

Standard auto insurance does not provide car insurance OEM parts in most companies. But the final decision depends on the company. Sometimes car insurance companies provide additional coverage for free to loyal customers. Otherwise, you will have to buy original equipment manufacturer car insurance separately to get coverage for OEM parts.

Does insurance cover windshield OEM?

Your comprehensive insurance might cover the windshield but there is no guarantee that it will cover the OEM windshield. If you have an OEM addon with your policy then you will get the original windshield.

Why do insurers use non-OEM parts?

To save money. non-OEM parts are cheaper than OEM parts and can be found easily. While OEM parts are available only with the original manufacturer and supplier hence more time will be required to repair the car. As a result, the company will have to pay for rental reimbursement coverage.

Can I demand OEM parts after an accident?

Yes, you can demand the OEM parts but it is important to note that the cost to add these parts will come from your pocket if you don't have OEM insurance. If you have paid for OEM coverage then don't let the insurance company or repair company add aftermarket products.

Where can I buy OEM parts?

Even though it is the responsibility of the insurance company to buy OEM parts for your vehicle. But if you want to buy the parts yourself then you can talk to your car dealer directly or you can buy the parts online easily.

Can my dealer void my car's warranty based on aftermarket parts?

No. The dealer will be required to prove that the damage was caused because of the aftermarket parts to deny the warranty of your car.

What is an OEM endorsement?

OEM endorsement is nothing but OEM insurance. Your insurance company is obliged to use original equipment in your car at the time of repair.

We generated 12,100,000+ Quotes (...counting), Helping People to Save Money and Time.
Editorial Guidelines: The above is meant as general information to help you understand the different aspects of auto insurance. This information does not refer to any specific auto insurance policy. Coverages and other features vary between insurers, vary by state, and are not available in all states. References to costs of coverages/repair, average or typical premiums, amounts of losses, deductibles, etc., are indicative and may not apply to your situation. We encourage you to speak to our insurance representative and to read your policy contract to fully understand your coverages.
Was this article helpful?
Featured Posts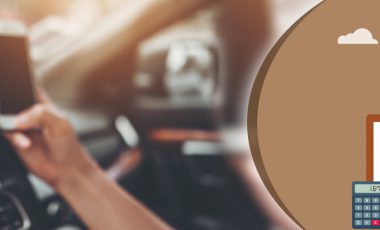 Key Insights Driving under the influence is not only a serious crime, it can also increase your insurance rate to[...]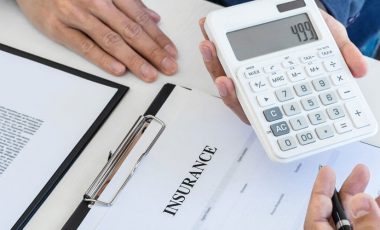 Key Insights Liability car insurance is mandatory for every driver in any state of the country. As per the basic[...]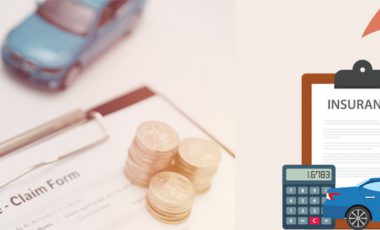 Key Insights The average car insurance rate in any state can vary a lot from driver to driver. There are[...]