How does Mileage affect Car Insurance? Guide for Drivers
Key insights:
The annual mileage of a driver defines the car insurance rate in every company.
Lower mileage results in lower insurance rates.
Some companies provide low-mileage-based discounts to save extra money on car insurance.
Smartphones are playing a vital role in car insurance rates based on mileage.
This blog will be your guide to understanding how does mileage affect car insurance and what you can do to get cheaper rates.
On average; one driver covers more than 13,000 miles per year in our country. Did you know? The annual mileage of a driver plays a massive role in the calculation of insurance costs.
With work from the home era; drivers are using their vehicles less than in previous years and this can help them to get cheapest car insurance rates. Earlier people used to drive around the town for work, chauffeuring kids around, shopping, and many other things. But now because everything is online you can save a lot on your insurance policy.
Why does my insurance company ask for my annual mileage?
Let's start from the basics; why do companies ask for mileage and odometer reading at the time of buying a policy? The reason is; that the average mileage you cover directly affects the car insurance rates.
The usage of annual mileage data differs from one company to another. Some companies ask for the data once while selling the policy while others ask for regular updates. This is a way to avoid soft fraud in the insurance industry.
What counts as high mileage by insurance companies?
On average; as per car insurance companies, we Americans drive around 13,000 miles per year so any number higher than this should be considered high mileage. But again it depends from company to company based on their terms and conditions.
Generally driving more than 15,000 miles per year is considered as high mileage by most of the insurance companies in our country.
What are commuting miles and how do they affect car insurance?
There are multiple ways by which an insurance company can calculate the annual mileage of your car:
Telematics: By installing telematics devices in your car they can keep a track of the miles you cover every day.
Manual: An agent from the company might visit your home at regular intervals to check the reading of the odometer.
Third Party: Company can connect with a third party auto repair shop in your area which can provide the odometer reading to the company regularly.
What is considered low mileage for car insurance?
On average; we drive around 37 miles per day which is almost 13,000 miles per year. Now most drivers think any number less than 37 will be considered low mileage. But that is not true.
Driving less than 20 miles per day is considered low mileage for car insurance. There are some companies that might give you leverage on 25 miles per day too. But it differs from company to company.
Common car insurance mileage brackets
Mileage brackets are for insurance companies to decide how much they will charge a driver based on their driving. Higher mileage coverage means you will have to pay higher insurance rates.
Below is an example of how much insurance rates can increase as per the miles you have covered:
| Miles | Increase in Insurance Rates |
| --- | --- |
| 5,000 | Wil get the best rates |
| 7,500 | Increase by an average of 10% from 5,000 |
| 10,000 | Increase by an average of 7% from 7,500 |
| 12,000 | Increase by an average of 4% from 10,000 |
| 20,000 | Increase by an average of 25% from 12,000 |
What is annual mileage for car insurance?
In very simple terms; annual mileage is the distance a driver covers by his or her car throughout the year. You might be using your car to commute to work, go on road trips, pick up your kids, and even for shopping.
Throughout the year we do all the above activities several times and each time we cover some distance it gets included in our annual mileage. Your car insurance company will then check the annual mileage to decide your insurance rates.
What is the average annual mileage driven per year?
Did you know? The average miles you cover every year varies from person to person. There are a lot of different factors like age, occupation, gender, and location that affect the driving habit of any person.
To help you understand how much we humans cover every year based on age and gender we have created a detailed table for you:
| Age | Male | Female | Total Average |
| --- | --- | --- | --- |
| 16-19 | 8,206 | 6,873 | 7,624 |
| 20-34 | 17,976 | 12,004 | 15,098 |
| 35-54 | 18,858 | 11,464 | 15,291 |
| 55-64 | 15,859 | 7,780 | 11,972 |
| 65+ | 10,304 | 4,785 | 7,646 |
| Average Miles | 16,550 | 10,142 | 13,476 |
Average Auto Insurance Rates by Mileage
So how much does exactly the average mileage affect the insurance cost for any driver? Is it true that drivers with less than 3000 miles per year get lower insurance rates?
The below table will clear all your doubts and misconceptions:
| Annual Mileage | Average Car Insurance Premium |
| --- | --- |
| Less than 5000 | $1,678 |
| 5,000 – 10,000 | $1,801 |
| 10,000 – 15,000 miles | $1,912 |
| 15,000 – 20,000 miles | $1,998 |
| 20,000 – 25,000 miles | $2,209 |
| 25,000 – 30,000 miles | $2,304 |
What is Pay Per Mile car insurance?
Pay per mile car insurance is basically for the drivers who drive infrequently or for very short distances. You can get much lower rates if you select this auto insurance type for your vehicle. This can be beneficial for people who work from home, retirees, college students, or people who prefer public transport.
In this policy; you will have to pay a monthly base rate which will be decided by the company and then some amount for every mile that you drive. Generally, the cost per mile is around 5 – 6 cents. But the final cost depends on the company as your age, your experience, and several other factors will also play a role in this.
Why do longer commutes cost more to insure?
Longer commutes mean spending more time on the road and traveling through different types of areas and roads. This increases the chances of getting into an accident. According to insurance companies, there are certain types of roads and areas that are not safe and drivers driving through different types of areas can get into an accident easily.
For example; when you are driving more than 30 miles per day that means you might cross a highly populated road too. Roads with higher traffic always lead to more accidents. More accidents mean more claims. This is why to save themselves from repetitive claims the company provides higher costs for the policy in advance.
Will low mileage auto insurance help me save?
Low mileage insurance entirely depends on how much you are driving. If you are someone who works from home or uses public vehicles more than your private car then this can be beneficial for you.
But if you are dependent on your car for everything like; work, grocery shopping, Sunday outing, picking up your kids, etc. Then low mileage insurance can not help you to save money.
Will a usage-based insurance program help me save?
Yes but only if you are using your vehicle less than the average driver. Usage-based insurance will keep a track of how much you are driving along with your driving habits. If you are completely sure that you are a safe driver then only this insurance will help.
The company will install telematics devices in your car to check everything. At the end of the month based on how much you were driving, your speed, your braking habits, etc they will decide your insurance premium.
Compare Auto Insurance Policies
Are there low mileage insurance discounts?
Yes, almost every car insurance company provides low mileage insurance to drivers. If the driver drives less than the national average mileage or the average mileage decided by the company then he or she can get a discount.
The discount amount and its conditions can vary from company to company. As a result; it is better to clear this with your company before purchasing the policy.
4 Ways to Save on Car insurance
Now comes the most important section of our blog; how you can save some money while purchasing car insurance? Below are some tried and tested ways you can try:
Shop Around

Make a list of all the top car insurance companies in your area and ask for quotations from them. By comparing quotes from different insurance companies you will get a clear idea of what other companies are charging for a similar policy.

Bundle Up Your Policies
We all need multiple policies like life insurance, homeowners insurance, renters insurance, car insurance, etc. By bundling all the different policies you can get into the list of VIP customers of the company and they will provide you with much lower rates.
Ask For Discounts and Combine Them
There are different types of discounts available for every driver based on his or her profile. You can get a good driver's discount, student's discount, low mileage discount, military or federal employee discount, and many more. By combining two or more discounts to your policy you can get even lower rates.
Maintain A Good Credit Score
Your credit score talks a lot about your profile. Drivers with good credit scores get lower insurance rates as compared to others. So all you have to do is; pay all your bills and loans on time.
FAQs about Mileage Affect on Car Insurance
Do I have to inform my insurance company about my driving habits to get lower rates?

Yes, your company will not detect your habits automatically the first time. So you will have to show them the proof that you are a good driver and you will get lower rates.

Can an insurance company decline the policy because of my high mileage?

Generally, this does not happen but the right to sell a policy to any driver is the entire insurance company. There are chances that you will get higher insurance rates because of high mileage but declining the policy can be a result of several reasons.

Will I get lower rates if I have lower mileage but an at-fault accident?

You will get lower rates as compared to other drivers with at-fault accidents on record. But you can expect to get lower insurance rates only on the basis of the fact that you drive less.

Does every car insurance company use mileage in its rates?

No, there are some companies that don't consider mileage as a factor to calculate the cost of your policy.

How do insurance companies verify my annual mileage?

There are several ways by which your insurance company can verify the annual mileage some of them are:
1. They will ask you to verify the mileage yourself via a postcard mailer.
2. A telematics device will be installed in your car and it will keep track.
3. Your insurance company can take the data from a third party like auto maintenance shops.

Can I enroll in the discount if there are chances that I will go over the mileage?

Yes, there's no harm in trying and your insurance company will not penalize you for exceeding the mileage limit.
Conclusion
We hope you are now clear about how the annual mileage of your car can affect insurance cost. Every company has its own way of calculating cost and every company considers the effect of annual mileage differently. As a result; it is important to keep a track of all the insurance companies in your area and how much they are charging.
RateForce is here to help you get the best car insurance company on your budget. Get in touch with us today.

We generated 12,100,000+ Quotes (...counting), Helping People to Save Money and Time.
Source
Referred to an article on the Federal Highway Administration Website to check the average miles covered by drivers in our country on 12th May 2022.
Checked an article about the average mileage to understand how much a driver covers in a day in the USA on 14th May 2022.
Referred to an article by III on how long commutes increase the chances of getting into an accident.
Editorial Guidelines: The above is meant as general information to help you understand the different aspects of auto insurance. This information does not refer to any specific auto insurance policy. Coverages and other features vary between insurers, vary by state, and are not available in all states. References to costs of coverages/repair, average or typical premiums, amounts of losses, deductibles, etc., are indicative and may not apply to your situation. We encourage you to speak to our insurance representative and to read your policy contract to fully understand your coverages.
Was this article helpful?
Featured Posts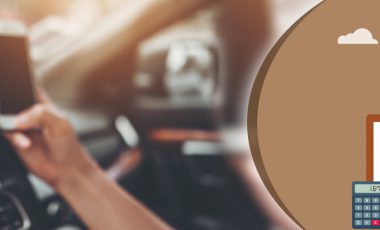 Key Insights Driving under the influence is not only a serious crime, it can also increase your insurance rate to[...]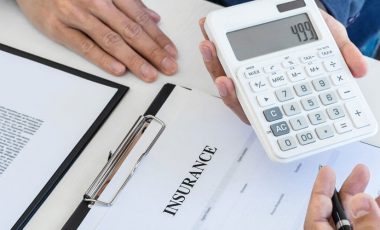 Key Insights Liability car insurance is mandatory for every driver in any state of the country. As per the basic[...]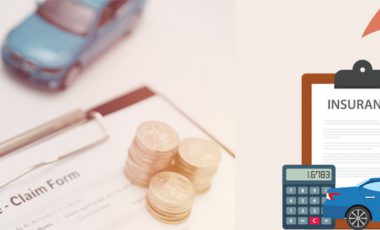 Key Insights The average car insurance rate in any state can vary a lot from driver to driver. There are[...]