Impact of Credit-Based Insurance Score on Your Premium: Detailed Guide
Car insurance premium is expensive for everyone. Plus every day we hear some new terms related to car insurance premium rates. And this leads to more confusion and anxiety about our increased insurance premium. You are here on this blog because of any one of the following reasons:
You are confused between credit-based insurance score and credit score.
You want to understand what exactly is a credit-based insurance score.
The insurance carrier in your area might have increased the premium due to your credit-based insurance score. And now you want to know how exactly this works.
This blog has covered everything you need to know about credit-based insurance scores and their impact. Keep reading till the end to understand how and why your insurance company can increase or decrease your premium.
Moreover; most of the drivers are confused about the credit-based insurance score and credit score. Don't worry, we will clear this one too. Let's start with a quick introduction.
What is a credit-based insurance score?
A credit-based insurance score of a driver is an auto-insurance term that indicates whether the driver is more or less likely to file a claim. It can be referred to as a way to analyze the performance of a driver as a customer of any insurance company.
Every insurance company uses a credit-based insurance score to check the risk factor of a driver. Insurance carriers use this three-digit number to predict if the driver will file huge claims or not.
Credit-based insurance score vs. Regular credit score
Wondering what is the difference between a credit score and a credit-based insurance score? The difference between these two is majorly about the way insurance companies use them. The elements of the two scores are the same. Both are based on the debts and credit payment of a driver.
But the use of both the terms is different; one is used to check the creditworthiness of the driver while the other is to check the reliability. Let's understand this with two examples.
Example 1: We have Jack; a well-experienced driver with a credit score is 800, but his insurance score is 450. Wondering how both the scores are different? Because the insurance company checked that he has a debt of 100,000 dollars. Now there are chances that he might file a false claim to get money for the payment of the debts. This is the reason that he has an insurance score of 450. And because of the lower score, he will get higher premium rates.
Example 2: Now let's consider David; he has a credit score of 500 and an insurance score of 700. How? Even if he might have missed some bill payments, he has no huge debt on his head. Hence he will not file a false claim to get extra money. As a result, he got a higher insurance score.
We are sure you got a clear idea about both of the score types.
Now let's have a look at how your information is used to decide your insurance score:
Your Payment history (43%) – This is to show if you have paid all your outstanding debt on time in the past.
Credit history length (12%) – This is to show the time you have had a line of credit.
Credit mix (5%) – This will show what different types of credit you have (home loan, credit card, mortgage, auto loans, etc.).
Your Outstanding debt (29%) – The amount of debt you have at present.
Pursuit of new credit (10%) – This contains the information about all the new lines of credit that you have applied for recently.
How Do Credit-Based Auto Insurance Scores Affect Rates?
According to NAIC; The insurance companies are not allowed to decide on the policy of a driver based on credit reports only. They can only consider it as a factor in their underwriting process.
Even some states like Hawaii, California, Michigan, and Massachusetts have completely banned this process. As per the government; the credit score of the driver will not affect the insurance rates. Still, the credit report of any driver plays an important role in the calculation of insurance premium rates.
There are some data analysis companies like FICO and LexisNexis; which help the insurance companies to analyze the details of the drivers. The insurance companies check the score in the data by these companies. Now based on this data the company decides the insurance premium rate for that driver.
If the credit-based insurance score of the driver is higher than 650 then it is considered a fairly good score. And these drivers will get lower rates.
If the score of the driver is less than 650 then he or she will get higher insurance rates.
Drivers who have a credit-based auto insurance score of less than 500 get the highest insurance rates.
The drivers with poor credit-based insurance scores get 73 percent higher insurance rates than the drivers with good credit-based insurance scores. Most of the time the auto insurance score effect rates depend on the insurance company and the state. Every state and every insurance company has its own rules to calculate the insurance premium.
As a result; the exact percent impact of a credit-based insurance score on your premium will be decided by your insurance company. Still, the higher your insurance score the better.
Which are the best companies to get affordable car insurance for drivers with a poor insurance score?
Another question that arises in our mind is; which company can provide affordable rates to drivers with a poor insurance score. We all need a backup plan, what will I do if my insurance score is higher? Which company can provide affordable rates to drivers with a poor credit score?
We understand your concern and hence we have the list of top car insurance companies in the USA that can help you. Below listed companies have the cheapest car insurance rates for the drivers with a poor insurance score.
| Company | Good credit | Poor credit | Annual difference |
| --- | --- | --- | --- |
| USAA* | $1,036 | $1,938 | $916 |
| Geico | $1,211 | $1,761 | $563 |
| State Farm | $1,524 | $3,127 | $1,616 |
| Progressive | $1,779 | $3,251 | $1,485 |
| Liberty Mutual | $1,791 | $2,510 | $732 |
| Allstate | $1,847 | $2,920 | $1,086 |
| Farmers | $1,878 | $3,240 | $1,375 |
Please Note: *USAA insurance company works only for the active military, veterans, and their families.
Find the lowest quotes from top insurers as per your insurance credit score.
State-wise car insurance rates for drivers with poor credit
The location of the driver plays a very important role in deciding the car insurance rate. The insurance company checks the area, city, and state of the driver. And then they analyze different factors associated with that area like crime rate, road conditions, population, etc.
Based on all these factors your insurance carrier will decide the impact of credit score on the driver's profile.
Here is the list of all the states in our country along with the insurance rates for good credit or poor credit. You can check the rates in your state and understand the value of maintaining a good insurance score.
| State | Good credit | Poor credit |
| --- | --- | --- |
| Michigan | $2,344 | $5,526 |
| Georgia | $1,607 | $2,579 |
| California | $1,640 | $1,640 |
| Texas | $1,484 | $2,629 |
| Florida | $2,365 | $4,280 |
| South Carolina | $1,471 | $2,997 |
| Arizona | $1,422 | $3,050 |
| Kentucky | $2,174 | $3,840 |
| Hawaii | $1,189 | $1,189 |
| Massachusetts | $1,312 | $1,312 |
| North Carolina | $1,088 | $1,438 |
| Alaska | $1,193 | $1,766 |
| Virginia | $973 | $1,560 |
| Idaho | $950 | $1,612 |
| Wyoming | $1,197 | $1,876 |
| Vermont | $1,006 | $1,718 |
| Iowa | $1,010 | $1,750 |
| Ohio | $1,064 | $1,810 |
| Indiana | $1,007 | $1,755 |
| New Mexico | $1,254 | $2,019 |
| Nebraska | $1,194 | $1,981 |
| Mississippi | $1,398 | $2,195 |
| Wisconsin | $1,018 | $1,822 |
| Montana | $1,265 | $2,111 |
| Illinois | $1,176 | $2,035 |
| Pennsylvania | $1,180 | $2,047 |
| Oregon | $1,241 | $2,128 |
| South Dakota | $1,258 | $2,157 |
| Kansas | $1,319 | $2,231 |
| Maine | $929 | $1,918 |
| Washington | $1,274 | $2,274 |
| Arkansas | $1,440 | $2,458 |
| North Dakota | $1,248 | $2,308 |
| Maryland | $1,608 | $2,691 |
| West Virginia | $1,320 | $2,405 |
| Tennessee | $1,183 | $2,280 |
| New Hampshire | $1,069 | $2,175 |
| Alabama | $1,414 | $2,538 |
| Oklahoma | $1,608 | $2,738 |
| Missouri | $1,352 | $2,493 |
| Nevada | $1,894 | $3,087 |
| Colorado | $1,583 | $2,812 |
| Washington, D.C. | $1,540 | $2,769 |
| Rhode Island | $1,697 | $2,928 |
| Minnesota | $1,293 | $2,552 |
| Utah | $1,261 | $2,520 |
| Delaware | $1,572 | $2,886 |
| Connecticut | $1,696 | $3,449 |
| New Jersey | $1,772 | $3,699 |
| Louisiana | $2,984 | $4,971 |
| New York | $1,975 | $4,246 |
Compare and find best insurance credit-score based rates in your state.
Why Insurance Companies need credit-based insurance scores?
Credit-based insurance scores are almost similar to credit scores. The only difference between the two is; how companies consider these scores for every driver. So now we know that auto insurance companies use credit scores to check the probability of a driver filing a claim. But the question that arises here is; why do they need to check the probability?
The answer is; some drivers try to fraud the insurance companies in their area. They file false claims to get some extra money. Depending on the type of policy they have; the amount of claim can be hundreds of thousands of dollars. And this happens most of the time with drivers who have a huge debt on their heads.
Statistically, drivers with poor credit scores are more likely to file a claim as compared to other drivers. So insurance companies check the payment history and debts to understand the possibility that the driver will file a claim.
How to predict your credit-based insurance score?
Yes, you can predict your insurance score. Credit score and insurance score both have the same elements. Hence; the ups and downs in credit score will change the insurance score as well.
So, all you have to do is figure out the changes in your credit score and easily predict your insurance score. If you know that your credit score has gone up in previous years or months then your insurance score will also rise. So you can prepare yourself to pay more auto insurance premium at the time of renewal.
Similarly; if you know that your credit score has dropped then you can ask your insurance company for a new quote. Because there are chances that your insurance score has improved and as a result; car insurance rates have dropped.
Your credit score report will include details like:
Identification data.
Age of accounts.
Medical debt and revolving credit.
Accounts opened.
Balances.
Recent hard credit inquiries.
Credit limits.
Payment record.
Personal details such as your job and address.
How to improve your credit-based insurance score?
The only way to improve your insurance score is to improve your credit score. Your credit score defines your insurance score. So if you have a good credit score you'll get a good insurance score.
There are no solid elements for an insurance score other than credit score. So let's have a look at how we can improve our credit score and then our insurance score.
Pay off all your credit card debts. Maintain your monthly budget but still try to pay off all the debts on your credit card as soon as possible.
Pay all your bills on time; maintain the history of on-time payments. This will improve your credit score.
Keep your credit balances high. Even if you have to use your credit card to buy essentials try to limit the usage. It is always recommended to use only 8 to 10 percent of your credit limit.
Avoid hard credit inquiries. This is when you check if you are eligible for a credit card or a loan. Whenever a person opts for hard credit pulls the credit score gets affected temporarily. So it is always better to keep a gap of six months between your credit pull and insurance application.
Try to add your name as an authorized user with a persona who has a generous credit limit and a well-established credit account. Their credit score will help you to build your credit score.
How to get affordable car insurance rates with a poor credit-based insurance score?
So you have tried everything possible to improve your credit score and your insurance score but still, your premium is higher than your budget. And you are still looking for ways to get a car insurance premium that is more affordable for your budget.
We have some easy ways to get a cheap insurance premium for every driver. These are well tried and tested methods that can lower your insurance rates smoothly.
Get insurance quotes from different companies in your city
Check for discounts applicable to your profile
Change your coverage type
Get a usage-based insurance
Check your annual credit report every year
Let's have a look at each simultaneously:
Get insurance quotes from different companies in your city
The best way to know the real insurance cost of your vehicle is by checking the insurance rates of different companies. You can shop around and get quotes from all the top insurance companies in your city and compare them.
The reason behind this is; every company has a unique way to calculate the premium for different drivers. Plus the method to weigh certain factors is also different in each company. Some companies consider drivers below 25 years as young drivers while for others it can be 30 years. So for some companies, the drivers below 25 years will get higher insurance rates; while in others the drivers below 30 years will get higher rates.
Check for discounts applicable to your profile
Most of the drivers are not even aware of car insurance discounts. There are different types of car insurance discounts that apply to the profile of every driver. Do your research, talk to your insurance carrier and ask about all the discounts you can get for your profile. By combining different discounts on one profile; you might save a few hundred bucks.
Change your coverage type
We all know that full coverage car insurance is much more expensive than the minimum state-required insurance. Full coverage insurance will cover your vehicle in collision other accidents. But if you know that you don't use your vehicle that much, you can avoid paying for full coverage. As a result, check all the factors and then decide if you need full coverage insurance.
Get a usage-based insurance
This is for all the safe and experienced drivers. If you have a clean driving record and you know that you follow all the rules and regulations then this can save a lot of your money.
In usage-based insurance; the insurance company will use a plug-in device or a smartphone app to check your driving habits. This will include the speed of your vehicle, hard braking, driving area, etc.
Based on the vehicle usage you will get the insurance premium. So if you can maintain a safe speed and drive carefully without hard braking then this is the best option for you.
Check your annual credit report every year
Download your annual credit report and check your score. This will keep you updated about the status of the credit score and hence you can take the required measures.
Frequently Asked Questions
Is it possible that my credit-based insurance score is different for car insurance and homeowners insurance?
Yes, some companies provide a separate score for each insurance type. As a result; you might get a different auto insurance credit score for each insurance type. But it is always advisable to contact and ask your insurance company directly.
What is a good credit-based car insurance score for a driver?
Unfortunately, no one can answer this question directly. There are a lot of factors that affect the insurance score of a driver. So 800 insurance score can be excellent for one model but average for another. The insurance score number can vary for different drivers and cars.
Can I improve my insurance score in 1 month?
No. There's no chance to increase your credit score in just 30 days. Even if you pay all your debts and dues your credit score will stay the same for some months. Hence; you'll have to deal with a low insurance score for a few months before it gets updated.
Is it better to change the insurance company after improving the insurance score?
Yes, if you know that your insurance score is now better, it is always advisable to at least contact other companies. Even if you don't want to change your present company; you can just ask for a quotation from them.
Conclusion!
Understandably, Your credit-based insurance score plays a very important role in deciding the car insurance premium of any driver.
So the best way to get cheap car insurance rates is to maintain your credit score, use your credit card less, pay your bills on time, etc.
We have tried to cover every aspect of auto insurance credit score and its impact on you. Still, if you have any doubts or confusion, our team is here for your support. Our office line is +1 770-674-8951 and +1 866-570-0407 .
You can always get in touch with us and we will help you to resolve all your queries and get the best car insurance quotes at affordable rates.

We generated 6,640,861 Quotes (...counting), Helping People to Save Money and Time.
Editorial Guidelines: The above is meant as general information to help you understand the different aspects of auto insurance. This information does not refer to any specific auto insurance policy. Coverages and other features vary between insurers, vary by state, and are not available in all states. References to costs of coverages/repair, average or typical premiums, amounts of losses, deductibles, etc., are indicative and may not apply to your situation. We encourage you to speak to our insurance representative and to read your policy contract to fully understand your coverages.
Featured Posts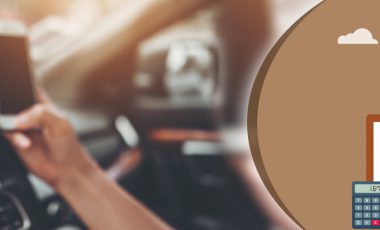 Driving Under the Influence (DUI). One of the major factors to increase the car insurance rates for any driver. Drinking[...]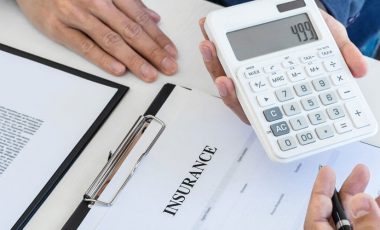 Are You Looking For Answers To The Following Queries? Want to buy liability-only car insurance this year but confused if[...]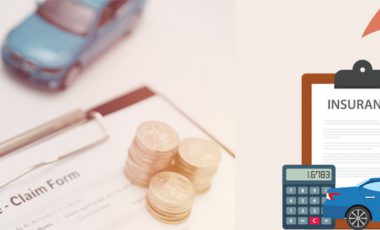 Auto insurance is a must in every state of the USA. Even though the average car insurance rate is unaffordable[...]