Car Insurance for Drivers with Bad Credit: Everything You Need To Know
You may get refused loans, higher interest rates, or have your rental applications rejected if you have bad credit, among other effects. A poor credit score might result in a high vehicle insurance bill because credit is a major rating factor in most states when determining auto insurance costs. A full coverage insurance costs an average of $3,012 per year for drivers with poor credit, almost twice as much as for those with outstanding credit.
Finding a reasonable coverage might be challenging if you have poor credit. We have outlined how your credit score might impact the cost of your car insurance and have compiled a list of car insurance providers that may be better equipped to help you find best auto insurance for people with bad credit.
Which factors affect credit score?
Please note the precise criteria each scoring model uses differs these are the most frequent elements that have an impact on credit ratings:
Financial history: The most crucial component of credit scoring is payment history, and even one late payment will lower your score.
Payments due: The second most significant component in determining your credit scores is your use of credit, particularly as shown by your credit utilization ratio.
Duration of credit history:

15%

of your credit score is determined by how long you've had credit accounts.
Credit combination: A diverse portfolio of credit accounts, including a car loan, credit card, student loan, mortgage, or other credit products, is frequently carried by people with excellent credit scores.
New credit: 10% of your credit score is based on how many new credit accounts you have established as well as how many hard credit inquiries lenders do when you ask for credit.
How does bad credit affect car insurance?
Wondering the impact of credit-based insurance score on your premium? Studies reveal a connection between the frequency and expense of claims and a driver's credit score, such as an often-cited Federal Trade Commission study. According to this reasoning, drivers with bad credit are considered to be bigger risks and hence pay higher vehicle insurance premiums—in most states.
Consumer activist groups, including the Consumer Federation of America, are on the opposing side of the argument and have long argued that using credit as a rating component for vehicle insurance is essentially discriminatory.
What are cheap insurance companies for bad credit drivers?
We understand your need to find a car insurance company that can provide you a policy at lower rates despite your poor credit score. Below are some companies that can help you with best auto insurance for bad credit score holders:
| Large company name | Average monthly cost |
| --- | --- |
| GEICO | $165 |
| USAA | $178 |
| Nationwide | $193 |
| Kemper | $218 |
| Travelers | $223 |
| American Family | $243 |
| National General (owned by Allstate) | $247 |
| Safe Auto | $349 |
| State Auto | $253 |
| UAIC | $259 |
Average auto insurance rates for bad credit by state
Below is the list of bad credit car insurance policy rates by states in our country:
How to get cheap auto insurance for bad credit?
Here are 4 methods to find cheap car insurance for bad credit while you wait for your credit to improve:
Compare quotes: The most dependable strategy for drivers with poor credit to acquire lower insurance is to compare quotes from several providers and pick the one with the most affordable prices.
Avoiding collisions and claims: One of the best strategies to keep your insurance costs as low as possible is to have a spotless driving record. Any improvements you make while trying to repair your credit might be lost if you get into an accident.
Taking a defensive driving course: Most insurance companies provide drivers who pass a defensive or safe driving course a discount. As a result, many consumers with poor credit may cut their rates quickly and effectively.
Shop around to renew the insurance each year: Wait until it's time to renew your insurance if your credit score declines, then check prices from other companies for policies in your credit range instead. You are not required to renew, and you may find a better deal elsewhere.
How to improve your credit score?
Even if you merely shift from a poor score to a fair or average credit score, it may take some time to improve your score, but your vehicle insurance may be significantly less expensive.
Among the techniques to raise your credit score are:
Take a look at your credit reports: It helps to be aware of potential advantages before attempting to improve your credit (or against you). Checking your credit history can help with that.
Take you bills under control: Your credit score is most influenced by your payment history. Did you know your payment history has the highest influence on your credit score? This is why it's preferable for paid-off debts (like your previous college loans) to still be included on your credit report.
It works in your advantage if you made on-time, responsible loan payments. It is vital to keep in mind that your insurance premiums will increase when your policy is renewed according to your credit history, not immediately after your credit score declines.
Aim for a 30% or Lower Credit Utilization: Paying up your credit card bills in full each month is the simplest approach to keep your credit usage under control. A decent rule of thumb is to maintain your total outstanding debt at

30%

or less of your overall credit limit if you can't always achieve so.
Limit the number of new credit requests and hard inquiries you make with them: Yes, your credit score will increase if hard queries are removed from your record. While you should make an effort to get any incorrect inquiries deleted, this action won't necessarily have a significant impact.
Take debt consolidation into account: It can be advantageous for you to obtain a debt consolidation loan from a bank or credit union and use it to pay off all of your outstanding bills if you have a number of them.
Want to Know more about Bad Credit Car Insurance? (FAQ's)
What is good credit score for insurance?

750 and above. A credit score close to 900 is deemed great by the credit information organisation. But a credit score of 750 or higher is also seen to be desirable. But the price will probably increase. The average rate increase for bad credit is 72%.

Can I get car insurance with a credit score of 500?

It is almost impossible to get car insurance with a credit score of 500 or below.

Can my vehicle insurance be rejected because of your credit history?

Yes, having bad credit might result in an auto insurance coverage denial. However, if your credit score is low, the majority of firms would probably charge you more for insurance.

Can I purchase insurance without a credit check?

Yes, but only under certain circumstances. Only a small number of businesses provide insurance without a credit check. Since the majority target high-risk motorists, their premiums are frequently exorbitant.

Does requesting insurance have an impact on my credit?

No, requesting insurance won't harm your credit.

We generated 12,100,000+ Quotes (...counting), Helping People to Save Money and Time.
Editorial Guidelines: The above is meant as general information to help you understand the different aspects of auto insurance. This information does not refer to any specific auto insurance policy. Coverages and other features vary between insurers, vary by state, and are not available in all states. References to costs of coverages/repair, average or typical premiums, amounts of losses, deductibles, etc., are indicative and may not apply to your situation. We encourage you to speak to our insurance representative and to read your policy contract to fully understand your coverages.
Featured Posts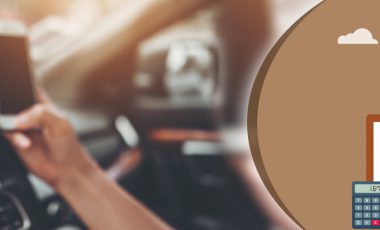 Key Insights Driving under the influence is not only a serious crime, it can also increase your insurance rate to[...]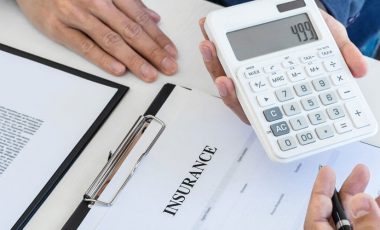 Key Insights Liability car insurance is mandatory for every driver in any state of the country. As per the basic[...]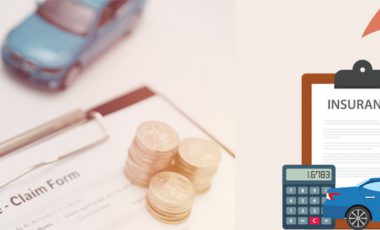 Key Insights The average car insurance rate in any state can vary a lot from driver to driver. There are[...]