Pay Per Mile Car Insurance: Detailed Guide for Drivers
A low-mileage discount is provided by many insurance providers, and if you meet the requirements, you will receive a lower cost. It is still based on a projected yearly mileage, which may be far more than what you really drive.
Pay per mile insurance also known as smart per-mile car insurance may enable you to get lower insurance rates if you are a sporadic driver. Pay-per-mile auto insurance is a kind of usage-based coverage created especially for people who drive very infrequently.
Continue reading to find out more about pay-per-mile insurance alternatives, how they operate, and how much you may save.
What is pay-per-mile car insurance?
Pay-per-mile auto insurance, also known as pay-per-use auto insurance, or pay-as-you-go auto insurance, is a type of insurance that provides the same level of protection as of comprehensive and collision coverage, but is charged based on the actual amount of driving you do, as opposed to an estimate.
Pay-per-mile insurance, in contrast, bases its premium, at least in part, on the number of actual kilometers traveled. The amount you pay closely relates to how much you drive. This insurance type is the perfect example of how mileage affects your car insurance policy.
People who work from home, retirees, college students, and parents who stay at home can all benefit from this sort of arrangement. If you fall into the category of drivers who log fewer miles, a pay-per-mile plan may be quite cost-effective for you.
How pay-per-mile insurance works?
Customers who purchase pay per mile car insurance have to pay a basic amount for coverage on a daily or monthly basis in addition to a minor price for each mile traveled. Standard rating parameters including driving history, age, gender, ZIP code, and vehicle are used to determine base rates and per-mile fees.
The majority of insurers use a gadget that fits into the car's OBD port underneath the dashboard to track mileage. The majority of automobiles made after 1996 can be utilized with a plug-in device, while particular hybrid and electric cars could not be.
The majority of pay insurance by-the-mile providers also have a mileage cap, which identifies the most miles that policyholders will be paid for in a day.
For example: If your mileage cap is 150 miles and you go 250 miles in one day; you will only be charged the basic rate for the first 150 miles of your journey and for the other 100 miles, you will have to pay the penalized charges.
Few firms provide pay per mile insurance, however, this has been happening more often during the past few years. Some large organizations provide both normal and pay-per-mile insurance, whereas a few smaller organizations only offer pay-per-mile coverage.
Who will benefit from pay per mile car insurance?
You are retired: You seldom drive to run errands and don't commute.
You own a second car: On a second automobile that is almost ever used, pay-per-mile may be the best option.
Your commute is not long: pay-per-use car insurance may work for you if you travel a few miles or fewer to work each day and don't drive much else.
You can use the public transit system: You seldom drive your car and take the bus or train to go about it instead.
You work from home: You don't commute and seldom ever drive elsewhere.
Your college is distant from home: Most of the year, your automobile is kept at your parent's house and is hardly ever used. (The majority of insurance providers provide a student away-from-home discount, so compare the two choices.)
Which companies offer the best pay per mile car insurance?
How to get pay-per-mile insurance?
Find out about insurance providers: Start by looking into insurance companies in your state that provide pay-per-mile coverage. Metromile, Mile Auto, Nationwide SmartMiles and Allstate Milewise are a few of the well-known mileage-per-use insurance companies in the US.
Find a price on: Visit their website or give their customer service a call once you've found an insurance provider that provides pay-per-mile coverage to request a quotation. You will be asked for details including the brand and type of your car, your driving record, and your typical yearly mileage.
Put a mileage monitor: If you want to proceed with the coverage, the insurance provider will probably give you a mileage monitor that you must put in your vehicle. Your premium will be determined using the number of miles you log on to this device.
Pay for the policy: You must purchase the policy after installing the mileage tracker. Your rate for pay per mile insurance will normally be calculated on how many miles you travel each month.
It is important to keep in mind that pay-per-mile insurance could not be offered in all states, and the costs and coverage might differ depending on the insurer. Before choosing an insurance company, make sure to conduct thorough research and evaluate several options.
Pay Per Mile vs Usage-Based Insurance
Two distinct kinds of automobile insurance plans that are becoming in popularity in the insurance market are pay-per-mile and usage-based policies.
| Factors | Pay-per-mile Insurance | Usage-based Insurance |
| --- | --- | --- |
| Cost | With pay per mile insurance, the cost of your auto insurance is determined by how many miles you log each year. Drivers who don't drive frequently and don't want to pay a large price for insurance protection should choose this form of insurance policy. | Usage-based insurance cost is determined by your driving habits. Telematics technology is used in this sort of insurance coverage to track your driving behaviors, including speed, acceleration, and braking. |
| Measurement Based on | Pay-per-mile insurance is based on the number of miles you travel | Usage-based insurance is based on your driving habits |
| Ideal for | Pay-per-mile insurance is more suited for drivers who don't drive as much. | Usage-based insurance is better suited for drivers who want personalized insurance quotes that may be cheaper based on their driving patterns. |
The decision between usage-based insurance and pay per mile insurance ultimately comes down to your driving preferences and requirements.
Pay-per-mile insurance could be a better option if you don't drive much and want to pay for insurance depending on how often you use your car.
FAQs about Pay Per Mile Insurance
How do insurance companies know about the miles you drive?
Car insurance companies use a variety of methods to check your mileage. Your insurer can use an app on your phone or a gadget that is plugged into the diagnostic port on your car to keep tabs on your mileage. Other businesses can routinely request that you take a picture of your odometer.
Does Pay-Per-Mile insurance worth it?
If you don't drive often, pay-per-mile insurance can be a good investment. People who drive fewer than 26 miles per week may be able to save money with a pay-per-mile policy.
What happens if your yearly mileage is exceeded?
Your auto insurance policy's annual mileage is only an estimate used to determine prices. There isn't a strict upper limit that you must not exceed. However, it may be deemed fraud if your insurance provider discovers that you intentionally understated your yearly miles, for example by claiming you don't commute when you actually do. Your insurance provider has the right to cancel your coverage or decline a claim.
Which car insurance is best for pay per mile?
Allstate, Metromile, and Nationwide are reputable pay-per-mile insurance providers.
What is the price of pay-per-mile insurance?
Pay-per-mile insurance normally has a daily or monthly base charge plus a cost per mile of 2 to 10 cents, depending on the customer's age and driving record.

We generated 12,100,000+ Quotes (...counting), Helping People to Save Money and Time.
Editorial Guidelines: The above is meant as general information to help you understand the different aspects of auto insurance. This information does not refer to any specific auto insurance policy. Coverages and other features vary between insurers, vary by state, and are not available in all states. References to costs of coverages/repair, average or typical premiums, amounts of losses, deductibles, etc., are indicative and may not apply to your situation. We encourage you to speak to our insurance representative and to read your policy contract to fully understand your coverages.
Was this article helpful?
Featured Posts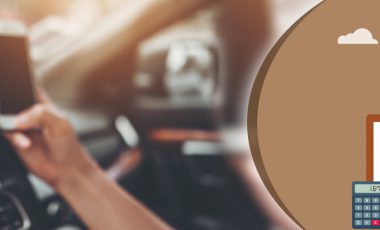 Key Insights Driving under the influence is not only a serious crime, it can also increase your insurance rate to[...]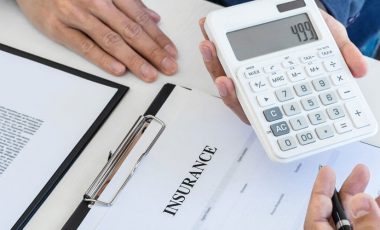 Key Insights Liability car insurance is mandatory for every driver in any state of the country. As per the basic[...]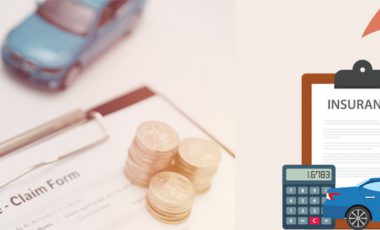 Key Insights The average car insurance rate in any state can vary a lot from driver to driver. There are[...]