About Erie Insurance Company
Erie car insurance company is one of the best choices for buying a policy for any vehicle in our country. The company is popular for its excellent customer satisfaction rates and coverage options that match the leaders in the business. Erie operates only and only via the network of several independent agents that are working as a representative of the company. The customers have to contact the company via agents only to change their policy, to buy a new policy, or even to file a claim.

Amazing coverage flexibility for the drivers that needs custom policies because of their complex requirements.

Pre-set packages are always available with an option to mix and match.


Drivers get the option to lock in the insurance rate for years.

Limited availability, the company, and its agents are not available all over the country.

No telematics program for customer service.

Not suitable for drivers with a low mileage track.

Online claims initiation not available.

We generated 12,100,000+ Quotes (...counting), Helping People to Save Money and Time.
Erie Insurance Reviews and Ratings
J.D. Power: 901
NAIC: 1.10
A.M.Best: A+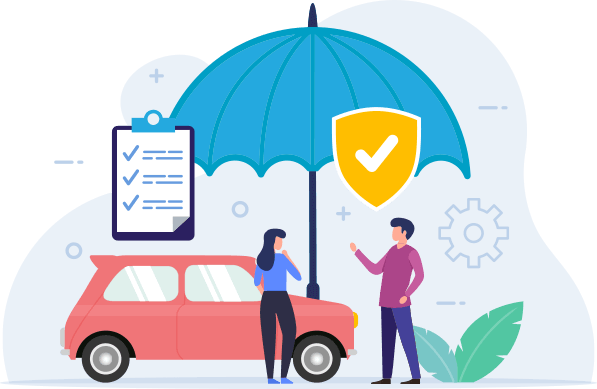 BBB: A+
S&P: A+
Moody's: AA3
Drivers can get the overall view of any company based on the NAIC and BBB scores. If the NAIC score of a company is lower that means they have fewer complaints. Hence there won't be any issues in resolving complaints. If a company is BBB accredited that means the company has a strong financial background. Then the driver will not face any issues in getting payment for your claims.
Erie Auto Insurance Quotes For Different Driver Profiles
| Drivers Age / Ticket Profile | For Good Drivers | With At-fault Ticket | With DUI Ticket | With Speeding Ticket |
| --- | --- | --- | --- | --- |
| 16-20 Year Old | $228 / Month | $296 / Month | $387 / Month | $273 / Month |
| 21-24 Year Old | $112 / Month | $145 / Month | $190 / Month | $134 / Month |
| 25-34 Year Old | $99 / Month | $128 / Month | $168 / Month | $118 / Month |
| 35-44 Year Old | $86 / Month | $111 / Month | $146 / Month | $103 / Month |
| 45-54 Year Old | $77 / Month | $101 / Month | $130 / Month | $92 / Month |
| 55-65 Year Old | $72 / Month | $93 / Month | $122 / Month | $85 / Month |
| 65+ Year Old | $68 / Month | $88 / Month | $115 / Month | $81 / Month |
Erie Auto Insurance Discounts
Erie car insurance company provides amazing features and rates to all the customers but the number of discount types on their website is limited. As the company operates on agents then there are chances that agents might provide you with better discount options. Below are some discounts provided by Erie:
Safe driving discount if you have a clean track record with no at-fault accident on the record.
Car safety equipment discount for the drivers that have added extra types of equipment for the safety of the vehicle and the passengers.
Multi-car discount for the drivers that have more than one car and are ready to buy a policy for all from Erie.
Policy Bundling Discount if the driver wants to buy policies other than car insurance from the same company.
Reduced usage discount for the drivers that are not going to use their vehicle for at least 90 consecutive days.
Discount for Young drivers that are unmarried and under 21.
Annual payment plan discount for the drivers to pay the car insurance premium for the entire year in advance.
Erie Auto Insurance Policies
Erie is popular for all the different types of coverage available for drivers. Below is the list we have curated about the types of auto insurance policies you can expect from the company:
Pet Coverage
Personal Item Coverage
| State / Coverage | Minimal Liability | Basic Premium | Full Premium |
| --- | --- | --- | --- |
| Pennsylvania | $86 / Month | $149 / Month | $187 / Month |
| Illinois | $61 / Month | $145 / Month | $189 / Month |
| Kentucky | $70 / Month | $151 / Month | $193 / Month |
| Ohio | $43 / Month | $99 / Month | $148 / Month |
| Virginia | $39 / Month | $91 / Month | $142 / Month |
| Tennessee | $46 / Month | $97 / Month | $153 / Month |
The company provides a wide range of choices to the drivers making it a tough competition in the race. But the Locksmith Services Coverage, Pet Injury Coverage, and Personal Item Coverage make the company a top choice for all the drivers. Erie serves auto insurance in the 12 states – Illinois, Indiana, Kentucky, Maryland, New York, North Carolina, Ohio, Pennsylvania, Tennessee, Virginia, West Virginia, Wisconsin and the District of Columbia.
Erie Insurance Complaints and Customer Satisfaction
Customer Claims Satisfaction
Erie has been in the insurance business since 1925 and the company's major focus is only on customer satisfaction since the beginning. The company has never invested much money in marketing but they have invested a good amount of money in the customer claim satisfaction department. As per the recent study by J.D.power Erie is at #2 for customer claim satisfaction.
The J.D.Power score of Erie is 901 which is neither too high when compared to the top leaders but nor too low when compared to other average car insurance companies. This proves that the service and rates provided by Erie are competitive enough to make it a top choice.
Consumer Complaints
Every driver around the country checks the consumer complaints filed against the company to make sure it is reliable. The number of complaints filed officially against the company is very low and this is the reason that the NAIC score of the company is not much high as compared to companies like State Farm.
The national association of insurance commissioners (NAIC) can provide the data of a number of consumer complaints filed against any company. The association has also provided the national median rate that is 1.00 for the comparison. In the case of Erie, the NAIC score is 1.10; this is not much higher than the national median which is a good sign.
Other Erie Insurance Product Options
Motorcycle Insurance
Homeowners Insurance
RV Insurance
Renters Insurance
Business Insurance
Condo Insurance
Life Insurance
Boat Insurance
Pet Insurance
Umbrella Insurance
FAQs About
Erie Auto Insurance
Q
How to file Erie insurance claims?
A
The company does not provide online support for claims as a result you will have to call a local agent and inform them about the accident. The agent will then guide you throughout the process.
Q
How does Erie make a payment for the insurance claim?
A
There is no fixed timeline or number of days mentioned anywhere on the website of the company about the insurance claim payment process. On average, every insurance company takes 7-10 days.
Q
What are Erie car insurance reviews as per BBB?
A
If you are searching about "Erie car insurance reviews BBB" then you might be thinking about other options. The reviews on the BBB site about Erie are not that good; the overall rating of the company is 1.3 out of 5. But as compared to other companies it is not that bad.
Q
How much is the average Erie car insurance quote?
A
The average car insurance rate of Erie's policies is $1008 which is lower than the national average rate.
Q
What is the Erie address?
A
The agents of Erie are available in all the states where the company is available. The headquarter of the company is situated at 100 Erie Insurance Pl, Erie, PA 16530, United States.
Q
What is the Erie insurance claims phone number and fax number?
A
The toll-free helpline number of Erie is +1 (814)-870-2000. You can also call at +1 (800)-367-3743. The fax number of the company is: +1 (814)-870-3126.
Get best cheap car insurance quotes in 1 minute.
Editorial Guidelines: The above content is meant as general information to help you understand the different aspects of auto insurance. This information does not refer to any specific auto insurance policy. Coverages and other features vary between insurers, vary by state, and are not available in all states. References to costs of coverages/repair, average or typical premiums, amounts of losses, deductibles, etc., are indicative and may not apply to your situation. We encourage you to speak to our insurance representative and to read your policy contract to fully understand your coverages.