Comprehensive vs Collision Auto Insurance Coverage: What's the difference?
Key Insights
Comprehensive and collision insurance are optional coverage types.
Comprehensive insurance coverage deals with non-crash damages, theft, and collisions with animals.
Collision insurance coverage is when your vehicle collides with another person's property.
Full coverage auto insurance includes both; collision and comprehensive insurance.
Both of these coverage types do not cover minimum state-required insurance as well as personal injury protection.
Buying auto insurance is not as easy as it looks or sounds in advertisements. There are a lot of factors that we have to consider, there are different types of packages and coverage that we have to select from.
The biggest confusion that arises is the difference between comprehensive and collision insurance. When it comes to full coverage auto insurance you can directly select one option and you will get it all in one place. But when we have to select one from collision or comprehensive then the doubts arise. Don't worry, the RateForce team is here to clear all your confusion and queries.
This blog is written with the objective of explaining the difference between comprehensive and collision insurance.
Let's start with a quick introduction of both types of car insurance:
What is comprehensive coverage?
Comprehensive insurance provides coverage from non-crash damages, collisions with animals, and theft. In general comprehensive auto insurance is also known as coverage from "acts of god". The accidents, issues, or problems that are not in our control. For example, a tree branch falling on your car or a sudden hailstorm. These are the situations that are out of our control and can damage our vehicle to a high extent.
Along with that, comprehensive insurance will also cover the cost to replace the car in case it gets stolen. Or if the car gets damaged while being recovered then also the insurance company will pay for the repair of damages.
What is collision coverage?
Talking about collision insurance; as the name suggests collision insurance covers the damages caused by a collision of your vehicle. It can be a collision with another vehicle or with a living or nonliving object.
For example, you tried saving a squirrel on the road and hit a tree or you missed the traffic signal and got hit by another vehicle. In any case; the insurance company will pay for the repair or replacement of your car.
What is the difference between collision and comprehensive auto insurance coverage?
The major factors we consider while comparing the difference between insurance types are coverage and cost. Let's have a look at both of the factors one by one for both; collision and comprehensive insurance.
Coverage: Comprehensive vs. Collision Insurance
Both insurance types cover damages caused to your vehicle. Both provide coverage up to the actual cash value (ACV) of the vehicle. And both include a deductible generally around $500 to $1500.
The difference arises in the type of damage or the source of damage. In collision insurance, your insurance company will provide you coverage for the damages that are caused by collision with another vehicle, or object, or even building or fencing.
But comprehensive insurance provides coverage in situations where your vehicle gets damaged from natural or man-made disasters or even collisions with animals.
Cost: Comprehensive vs. Collision Insurance
Let's have a look at the other major factor of car insurance comparison. The final cost of any insurance depends on a lot of factors like the location of the driver. Yes, the state, city, and even area where you live affect the cost of car insurance rates. Below is the cost of both comprehensive and collision car insurance in all the states of the USA:
| State | Average Comprehensive Premium | Average Collision Premium |
| --- | --- | --- |
| Alabama | $187.30 | $379.12 |
| Alaska | $164.40 | $383.63 |
| Arizona | $225.40 | $325.95 |
| Arkansas | $237.70 | $377.07 |
| California | $115.80 | $466.88 |
| Colorado | $231.90 | $339.39 |
| Connecticut | $152.20 | $411.50 |
| Delaware | $134.40 | $357.34 |
| District of Columbia | $229.30 | $510.81 |
| Florida | $144.39 | $356.41 |
| Georgia | $196.40 | $394.66 |
| Hawaii | $134.50 | $355.17 |
| Idaho | $137.30 | $259.22 |
| Illinois | $142.45 | $349.00 |
| Indiana | $134.40 | $290.65 |
| Iowa | $236.50 | $257.39 |
| Kansas | $287.30 | $293.48 |
| Kentucky | $176.20 | $313.45 |
| Louisiana | $254.10 | $481.87 |
| Maine | $116.70 | $299.22 |
| Maryland | $166.60 | $406.57 |
| Massachusetts | $146.40 | $440.17 |
| Michigan | $170.50 | $475.80 |
| Minnesota | $210.67 | $270.41 |
| Mississippi | $242.41 | $378.06 |
| Missouri | $217.08 | $318.96 |
| Montana | $280.84 | $291.31 |
| Nebraska | $266.30 | $276.68 |
| Nevada | $128.46 | $357.81 |
| New Hampshire | $128.63 | $332.72 |
| New Jersey | $142.12 | $416.19 |
| New Mexico | $210.95 | $317.46 |
| New York | $192.31 | $450.13 |
| North Carolina | $146.49 | $346.60 |
| North Dakota | $254.51 | $276.72 |
| Ohio | $141.46 | $310.50 |
| Oklahoma | $267.61 | $356.57 |
| Oregon | $114.80 | $278.06 |
| Pennsylvania | $175.59 | $376.42 |
| Rhode Island | $149.58 | $473.49 |
| South Carolina | $210.24 | $315.52 |
| South Dakota | $321.71 | $249.35 |
| Tennessee | $171.13 | $356.10 |
| Texas | $247.17 | $443.54 |
| Utah | $135.44 | $306.62 |
| Vermont | $155.83 | $337.15 |
| Virginia | $159.00 | $318.61 |
| Washington | $126.77 | $310.16 |
| West Virginia | $226.34 | $358.68 |
| Wisconsin | $161.82 | $256.52 |
| Wyoming | $304.22 | $303.18 |
Compare best comprehensive collision coverage for your needs.
What won't be covered in Collision and Comprehensive Insurance?
The first and most important coverage that you will not get from these two insurances is the state's minimum liability insurance coverage. You will have to purchase it separately for your vehicle.
Secondly, you will not get coverage for the injuries on your body caused by the accident. You can file a claim with another driver's liability insurance or you need your own health insurance.
The third thing that will not be covered generally in any collision or comprehensive insurance is the item that gets stolen from your car. It can be your luggage, your mobile phone, your wallet, or anything else. You need homeowners or renters (in some cases) insurance for this.
What are the benefits of comprehensive and collision coverage on my car?
Wondering if is it better to have comprehensive or collision insurance? We have the answer to your query.
Usually, drivers with loans or leases on their vehicles require comprehensive and collision insurance mandatory as per the other party. Until the lease term is over or the loan is paid completely the driver will have to buy both the coverage every year.
In other scenarios, drivers with vehicles older than 10 years should consider avoiding these insurance types. As we have talked about above; every insurance company pays the claim as per the actual cash value of your vehicle. It is obvious that the ACV of a 10-years-old vehicle will be lower than the annual insurance premium.
Collision and comprehensive insurance provide extra coverage and the cost of adding these two is not much as compared to the coverage value they provide. For example; let us say you are paying $350 for both every year. Now you get into an accident with another vehicle and your car is totaled then you will get a replacement. Or if your car is damaged in a flood, thunderstorm or vandalism then also the repair cost can be unaffordable for a lot of people. Comprehensive insurance will cover all the costs to repair those damages.
How to get affordable collision or comprehensive car insurance?
Everyone wants to save money on car insurance. Finding affordable rates for comprehensive or collision insurance cars be a complex process without proper knowledge. Two of the best ways to get affordable car insurance rates are: Discounts and Comparing Quotes.
You can get in touch with different insurance companies in your area and get quotations from each company. Then you can compare the rates from all these companies and check the coverage they will include with the pricing.
Later you can ask for all the discounts that are applicable on your profile. By combining different discount types you can get lower insurance rates.
Over to you!
Collision, comprehensive car insurance or full coverage car insurance; each type has its own importance. We have to make our decisions based on our requirements. If we can afford to buy extra coverage or if we believe that we need extra coverage then all you have to do is find the best company for you.
You can always get in touch with RateForce to discuss your requirements and get free quotations from all the top insurance companies in your state.

We generated 12,100,000+ Quotes (...counting), Helping People to Save Money and Time.
Editorial Guidelines: The above is meant as general information to help you understand the different aspects of auto insurance. This information does not refer to any specific auto insurance policy. Coverages and other features vary between insurers, vary by state, and are not available in all states. References to costs of coverages/repair, average or typical premiums, amounts of losses, deductibles, etc., are indicative and may not apply to your situation. We encourage you to speak to our insurance representative and to read your policy contract to fully understand your coverages.
Was this article helpful?
Featured Posts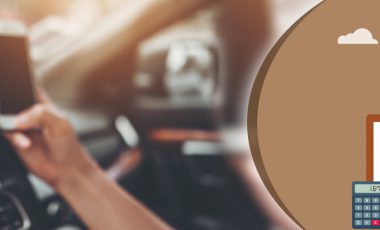 Key Insights Driving under the influence is not only a serious crime, it can also increase your insurance rate to[...]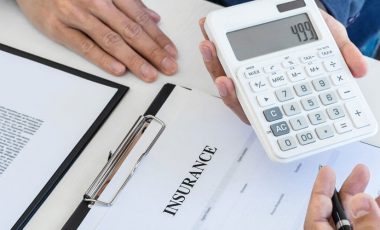 Key Insights Liability car insurance is mandatory for every driver in any state of the country. As per the basic[...]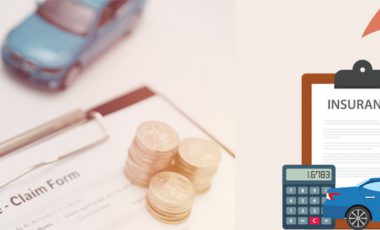 Key Insights The average car insurance rate in any state can vary a lot from driver to driver. There are[...]