How to Save Money on Your Car Insurance in 13 Easy Ways
Key Insights
Car insurance is not affordable for every driver.
Some drivers find it hard to even buy the basic minimum car insurance requirements of a state.
There are several ways by which a driver can reduce its insurance cost.
By combining different discounts a driver can get a lower insurance rate for car insurance easily.
Worried about increasing car insurance rates? Want to buy another car for your family but auto insurance rates scare you? Looking for how to lower car insurance? We got your back!
Buying a car and maintaining it is not already expensive and then comes auto insurance to take away all the remaining money. We understand the difficulty of finding affordable car insurance. And as a result; RateForce have decided to provide our 13 well-researched ways to save money on car insurance.
13 Tips to Lower Car Insurance Costs
Take A Defensive Driving Course
More Than One Drivers Or Cars Insurance
Increase Your Deductibles
Shop Around And Compare The Quotes
Improve Your Credit Score
Buy An Insurance-friendly Car
Change Your Location
Ask For Discounts
Use Your Car Less
Do You Really Need Comprehensive Coverage?
Add An Anti-theft Device To Your Car
Opt For Pay As You Go Insurance Type
Group All Your Insurance Policies
1. Take A Defensive Driving Course
More than 3000 people die every year in car crashes involving distracted drivers. A defensive driving course is a driver education program that helps drivers to avoid accidents and dangers. Most of the time drivers get confused between defensive driving courses and standard drivers' education programs. Both are different courses and have different values.
The cost of the course is between $15 to $100 and the online courses are between $20 and $40. Yes, the course is also available online. For the drivers that live in a remote area, the online defensive driving course plays an important role.
But does spending $40 for an online course worth it? Yes.
A defensive driving course is beneficial mainly in three scenarios:
Ticket Dismissal
License Point Removal
Decreasing the Insurance Premium Cost
If we talk about decreasing the insurance premium cost then it is between 5% to 20%. On average most of the insurance companies offer a 10 percent discount on the annual premium rates.
2. More Than One Drivers Or Cars Insurance
Every insurance company wants to get as much business as possible from every client. Hence when a driver informs the company about buying different policies they try to convince the driver. The company then provides good discounted rates to the driver and its family members.
While trying for this scheme make sure to apply for a student discount if you have a student in your family. Students with an average grade point of B average can get a discount of up to 39 percent.
So, If you have more than one car or your house has more than one driver then you can combine your policies. Please note that the drivers in this scheme must be related by blood or by marriage.
Two unrelated individuals can also try for this but they must own a vehicle jointly. Two unrelated drivers with two different vehicles can not apply for this program.
3. Increase Your Deductibles
Car insurance deductible is an amount that a driver agreed to pay before the insurance company comes into the picture. In easy terms; before your insurance company comes forward to pay for your repair you will have to pay for the expenses.
Every insurance policy comes with a predefined deductible. For example, you have signed for $300 deductibles. When the next time you'll get into an accident then you'll have to pay $300 from your pocket. If still repairs are needed then the insurance company will pay for the repair expenses.
The amount of deductible depends on the driver but it impacts your annual premium amount. The lower your deductible amount; the higher will be your insurance premium. So if you'll increase your deductibles then you'll get a lower car insurance premium.
Make sure to select a deductible amount that you can afford. Accidents occur suddenly and you'll have to make sure you have that much amount in your bank to cover the expenses.
4. Shop Around and Compare The Quotes
The best way to get affordable car insurance rates is to shop around and get quotations from different companies. Every company has a unique way to calculate the insurance premium for drivers.
For some companies, your profile might be too risky and for some others, it might not be risky. So you will get higher quotations from some car insurance companies and lower from some others. One question arises here is how to get quotations from different companies? There are mainly two ways to check the auto insurance quotations from all the top companies in your area.
First is the digital way of getting the quotations. All you have to do is provide your details to the website and you'll get the list. The list will contain details like the cheapest companies in your area with the insurance quotes for your profile.
Second method is the manual way, where you will have to make a list of all the best companies according to your friends and family. Then you'll have to call each company and explain your requirements. Based on your requirements the auto insurance company will provide you the prices. This process is old and it takes a lot of time. Moreover; a company that is cheaper for your friend or family member might not be cheap for you.
Compare and find lowest car insurance premium now!
5. Improve Your Credit Score
Believe it or not, your credit score plays a very important role in every aspect of your life. A credit score shows how reliable a person is for paying the bills on time. If your credit score is bad then the company will consider that you will not pay your premiums on time. Hence they increase the insurance premium rates.
Credit scores generally range from 300 to 850 in the united states. And your credit score is calculated based on your payment history, amount of debt, and credit history length. A credit report is created based on all these factors. And this credit report shows the credit score of the driver.
Related Read >> Impact of Credit based Auto Insurance Score on Your Premium
The best ways to improve your credit scores are; pay off all your debt, pay your bills on time, check your credit report from time to time, etc. Use all these ways to improve your credit score and then apply again to get a new quotation for your auto insurance.
6. Buy An Insurance-friendly Car
There are a lot of factors related to your car that affect the insurance premium cost. Some of these factors are the body type of the car, its age, its value, and car make. Based on all these types of factors the insurance company decides the insurance premium value of your car.
Hence sports car, expensive cars or cars with high theft rates gets higher insurance rates. The repairing cost of such vehicles is high hence the insurance companies try to charge higher for car insurance premiums.
Before buying your car make sure to check the approximate insurance premium of it. And if you think that you can afford that amount then only buy that car. Otherwise, you can opt for a smaller, safer, and lower-cost model. Smaller cars get lowers insurance costs as compared to SUVs.
7. Change Your Location
The location of a driver plays a very important role in car insurance costs. The state, city, and even the pin code can increase or decrease your insurance rates. Some states like Maine, Ohio, and Wisconsin have lower insurance rates as compared to states like Florida, New York, and Michigan.
Moreover; the area where you are living also plays a very important role. Every insurance company checks the area for factors like crime rate, population, road type, etc. based on these factors they provide the insurance rate.
We can understand that changing a state just for auto insurance is a bad idea. But you can at least change your locality. And if you ever plan to change to another state then you can consider states with lower insurance rates.
8. Ask For Discounts
There are different types of car insurance discounts that most drivers don't even know about. Mostly the company avoids talking about discounts, so you will have to ask your insurance carrier about these discounts directly.
By combining different types of discounts a driver can get cheaper car insurance rates. But you will have to get the knowledge of how discounts work and what discounts apply to your profile. Some of these discounts are:
Paying the annual premium at once instead of monthly payments
Student's discounts
Online or paperless process
Safe driving discount
Policy bundling discount
Auto deduction discount and many more…
Compare quotes and state vise auto insurance discounts.
9. Use Your Car Less
We know this sounds ironic, but if you drive your car less then you will get lower insurance costs. The reason behind this is; the less you will use your car the fewer will be the chances of getting into an accident. Hence fewer chances for the insurance carrier to pay for your claim.
In 2019 as per the data by NHTSA; more than 50,000 drivers were involved in fatal crashes in the USA.
Every year the company checks the mileage of your car. Lower mileage gets lower rates and higher mileage gets higher rates. Make sure to talk to your carrier about your car usage.
You can opt for public transport, sharing rides with your colleagues, or using cycles for closer places. And when you know that you've used your vehicle less then ask your company to send you a new quotation.
You can also change your insurance carrier if your current company does not provide you a discounted rates for low usage.
10. Do You Really Need Comprehensive Coverage?
Everyone wants to be covered from all the expenses but does it make sense for your vehicle? For older vehicles, you can opt-out of comprehensive coverage. Why? Because the insurance companies check the actual cash value (ACV) of the vehicle at the time of the repair claims.
If the actual cash value of your vehicle is less than the repair cost then your vehicle will be declared totaled. And you will just get the money equivalent to your vehicle's ACV.
For example; you've paid $1500 for full coverage insurance of your car. Let's consider your car is old and in a bad condition so the ACV of your car will be $500. If you get into an accident and the repair cost of the car is higher than $500 then the company will declare your vehicle as totaled.
As a result; check the condition of your car and then decide if you need comprehensive coverage or not.
11. Add An Anti-theft Device To Your Car
If your car gets stolen then your insurance company will have to replace your car with a new one. And this is a big expense for the company. Hence insurance companies promote anti-theft devices on vehicles.
If your car comes with an in-built anti-theft device then make sure to inform your carrier. And ask them to send you a quotation based on that. If you don't have an in-built device then you can buy one.
Anti-theft devices are beneficial if someone tries to steal your car. Ask your insurance carrier which devices they prefer. Most of the time; LoJacks and Car alarms are the two preferable choices of auto insurance companies.
12. Opt For Pay As You Go Insurance Type
This is a usage-based insurance model also known as telematics insurance. If you are sure that you don't drive more than 10,000 miles per year then this is the best option for you. In this type of insurance; the company will use technology to track and record your driving behavior.
There can be a physical device or an app that will record information related to your driving. The information includes; vehicle speed, driving location, driving frequency, time of the day, etc.
Based on how much and how safely you drive; the company then finalizes the premium amount. This is a tricky model; if you are not driving safely then you might get higher premium rates. So if you're sure that you don't drive much or you are a good driver then you can opt for telematics insurance.
13. Group All Your Insurance Policies
This is also known as bundling insurance. You can group all your policies like homeowner insurance, life insurance, pet insurance, auto insurance, etc. into one group. Your insurance carrier will try to convince you into buying all the policies from them. And for that, he or she will provide you discounted rates.
So if you require different policies then make sure to get a quotation for all the policies as a group from different companies. Make sure to compare the rates before bundling and after bundling the policies.
Some companies might charge higher for home insurance than others. In such a case you might end up paying more in grouping your policies.
Time To Buy a Policy!
Now that you know some easy and amazing ways to save money on your car insurance; it's time to buy a policy. Make sure to get as much discount as possible and negotiate as much as you can to get cheap rates.

We generated 12,100,000+ Quotes (...counting), Helping People to Save Money and Time.
Want to compare the rates from different companies in your state? RateForce has the quickest way to get car insurance premiums by state. All you have to do is; provide us your basic detail like zip code. And our encrypted system will provide you a list of all the best companies in your area.
Editorial Guidelines: The above is meant as general information to help you understand the different aspects of auto insurance. This information does not refer to any specific auto insurance policy. Coverages and other features vary between insurers, vary by state, and are not available in all states. References to costs of coverages/repair, average or typical premiums, amounts of losses, deductibles, etc., are indicative and may not apply to your situation. We encourage you to speak to our insurance representative and to read your policy contract to fully understand your coverages.
Was this article helpful?
Featured Posts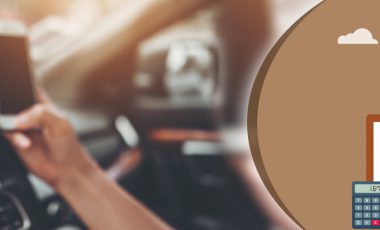 Key Insights Driving under the influence is not only a serious crime, it can also increase your insurance rate to[...]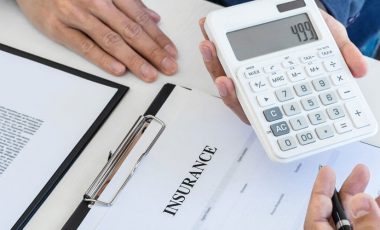 Key Insights Liability car insurance is mandatory for every driver in any state of the country. As per the basic[...]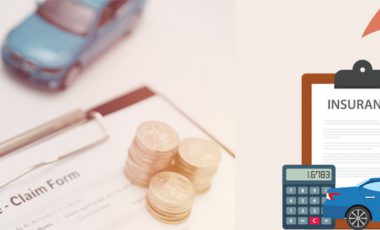 Key Insights The average car insurance rate in any state can vary a lot from driver to driver. There are[...]