Car Insurance Deductible: What it is and How does it work?
Key Insights:
A car insurance deductible is what a driver will have to pay before the insurance company covers the rest.
The driver can decide the amount of deductible.
Higher deductibles can lead to lower car insurance rates.
The average auto insurance deductible amount is $500.
If you are at fault in an accident you will have to pay for the deductible.
There is a lot of confusion and myths about auto insurance deductibles. The drivers are not aware of this term and they keep paying the deductible amount without understanding its value. Car insurance deductible amount is the amount you will pay before filing a claim in case of damage caused to your vehicle.
We know you must be thinking;
Why do I have to pay extra money when I am already paying for the premium of my insurance policy? What is the point of even buying insurance if I have to pay for the damages?
This is the reason that RateForce has decided to write this detailed guide about car insurance deductibles. Keep reading till the end you will get a clear picture today!
What Is Car Insurance Deductible?
An auto insurance deductible is a fixed amount that a driver agrees to pay out of his or her own pocket for the repair or replacement of a car in case of an accident. Let's try to understand this with an example; consider that you got into an accident and the repair amount of your car is $9000.
Before filing a claim to your insurance company; you will have to pay a deductible amount. Let's say your deductible amount is $1500. Now before filing a claim to the company you will have to pay $1500 to the repair shop.
How car insurance deductibles works?
Let us understand this with another example. Consider your car got collided with another car and there are minor damages to your car. Now you got a bill of $200 for the repair of your car and your deductible amount is $500.
Here your insurance company will not come into the picture as your claim amount is less than the deductible amount.
The car insurance premium is the amount you pay to buy or renew your insurance policy. A driver is not allowed to select the insurance premium as it is always decided by the insurer. But a deductible is the amount you agree to pay at the time of filing a claim. A driver is allowed to select the deductible amount for his or her policy.
Which auto insurance coverage types have deductibles?
Deductibles are commonly connected with comprehensive and collision insurance but there are several other insurance types where deductibles are also applicable. We have listed all the coverage types where you will find a deductible amount associated:
What is the Average Auto Insurance Deductible?
We can say the average car insurance deductible amount is $500 for comprehensive and collision policy. But again it varies a lot from driver to driver, company to company, and state to state.
There are cases where companies provide options of $50, $100, $200, $500, and $1000 options to the drivers. And there are cases where the company makes it mandatory for the driver to pay the XYZ amount based on his or her profile.
What if a driver is not capable to pay the deductible?
Let us say you selected $1000 as your deductible amount. Now you got in an accident and the repair cost of your car requires at least $1800 but you don't have any money to pay the deductible amount.
In this situation you have two options: first to take a loan from a friend or family and return them later. Because until you pay the deductible your insurance company will not pay the rest of the $800.
Secondly, you will have to ask the insurance company of another driver who is responsible for the accident. If you are sure that you are innocent in this accident then the best way is to ask the person responsible for the accident to pay for your damages.
Factors to consider when choosing a car insurance deductible
If you are confused about selecting the auto insurance deductible amount then below are some factors you can consider:
Your Risk Of Getting Into An Accident
If you know that you are a safe driver and you don't get into an accident easily then you can have a higher deductible amount as it will lower the cost of your insurance premium.
Your Emergency Fund
If you have a huge emergency fund then you can select a higher deductible amount as it will lower your insurance premium cost and it will not impact your budgets as well.
Lender Of Your Vehicle
If you have financed your car then you will have to select the deductible amount as per your lender. There are chances that you might be able to afford a higher deductible amount but your lender won't permit you.
What if my car insurance deductible costs more than my repairs?
If the cost of the deductible is more than the cost of the repair required in your vehicle then you can not file a claim with your insurer. You will have to pay for the repair from your own pocket. A car insurance company only comes into the picture of providing claim money when a driver has paid the deductible amount and still payment is required for the repair of your vehicle.
Let's say the cost to repair your car is $300 and your deductible amount is $500 then you will have to pay $300 from your pocket.
How will your auto insurance deductible impact your rate?
We understand that the concept of deductibles and their impact on our insurance is difficult to understand. Hence we have created this table to help you understand how much a higher deductible can impact on your insurance premium cost:
| Deductible Amount | Average Monthly Premium | Difference In The Premium |
| --- | --- | --- |
| $100 | $250 | N/A |
| $250 | $182 | 27% of $100 deductible |
| $500 | $129 | 29% of $250 deductible |
| $1,000 | $89 | 31% of $500 deductible |
| $2,000 | $84 | 6% of $1,000 deductible |
Compare Car Insurance Rates In Your Area
Deductibles under different scenarios
Now let's quickly try to understand how much a driver will have to pay deductible under different everyday scenarios:
| Various Scenarios | Deductible Amount | Repair Amount | Payable By Insurance Company | How Much The Driver Has To Pay |
| --- | --- | --- | --- | --- |
| You got into a collision with another car | $200 | $1,300 | $1,100 | $200 |
| Another vehicle struck your car in a parking lot | $400 | $2,000 | $2,000 | $0 |
| You got a flat tire on a national highway and you have a roadside assistance coverage | $500 | $300 | $300 | $0 |
| You hit a pedestrian | $0 | $400 (medical bills of the victim) | $400 | $0 |
| Your car got damage in a storm | $300 | $2,000 | $1,800 | $200 |
Which type of auto insurance coverage does not require a deductible?
There are some insurance types where you do not have to pay any type of deductible while filing a claim.
Liability Or Minimum Required State Coverage Limits
As we all know every state requires certain minimum liability coverage for every driver. These coverages do not require any amount of deductible.
Optional Coverages
If you have selected optional coverages like roadside assistance or rental car reimbursement then also you don't have to pay a deductible on the claim. This scenario depends on the company so it is advisable to confirm this with your insurance company.
How to avoid paying car insurance deductibles?
Yes there are some ways which a driver can try to save themselves from paying deductibles:
Drive Safely And Never Get Into An Accident Where You Are At Fault
If you are not at fault in the accident, even if the other driver is an uninsured or underinsured motorist then also your insurance company will cover the expenses.
Ask For A Diminishing Deductible
Diminishing deductible means your deductible amount will decrease with time if you maintain a clean driving record. If you are accident-free for more than 5 years then you can get a certain discount for every year at the time you file for a claim.
Try Loyalty Programs
Some companies also provide deductible benefits for their loyal customers. If you are with the same company for more than 4 years then you can try for a loyalty benefit.
High vs Low Auto Insurance Deductibles
The most common confusion that arises about deductibles is; to select a higher amount or lower amount?
A higher car insurance deductible will decrease the car insurance premium rate of your policy. But it can be highly risky as well. Let's say you have selected $1000 for your premium now you will have to be very careful while driving because even if you got minor damages your insurance company will not pay until it is over $1000.
Lower car insurance deductibles might increase your insurance premium rate but you don't have to always worry about the safety of your car.
FAQs About Auto Insurance Deductible
Which is better? $500 deductible or $1000 deductible?

If you are capable to afford $1000 then you can go for it. A higher deductible amount will lower your insurance premium.

What is the most common car insurance deductible amount?

$500 is the most common deductible amount.

How much is a normal comprehensive deductible?

A normal comprehensive deductible can be between $100 to $500.

Is there any option for not paying any deductible amount at all for car insurance?

Yes, you can select zero-deductible car insurance. This policy is usually more expensive than almost all the other policies.
Over To You!
Now that you are aware of everything about deductibles, RateForce is sure you will make a smart decision while buying your car insurance policy . The best way to have an amazing deal for the deductibles is to get quotes from different companies and compare them. You will get a clear picture of how much discount other companies are providing on higher deductible slabs.

We generated 12,100,000+ Quotes (...counting), Helping People to Save Money and Time.
SOURCE
Referred to III for understanding car insurance deductible on 15th March 2022.
Editorial Guidelines: The above is meant as general information to help you understand the different aspects of auto insurance. This information does not refer to any specific auto insurance policy. Coverages and other features vary between insurers, vary by state, and are not available in all states. References to costs of coverages/repair, average or typical premiums, amounts of losses, deductibles, etc., are indicative and may not apply to your situation. We encourage you to speak to our insurance representative and to read your policy contract to fully understand your coverages.
Was this article helpful?
Featured Posts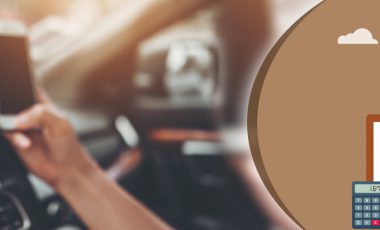 Key Insights Driving under the influence is not only a serious crime, it can also increase your insurance rate to[...]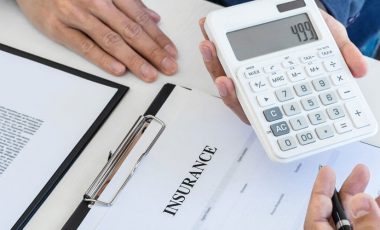 Key Insights Liability car insurance is mandatory for every driver in any state of the country. As per the basic[...]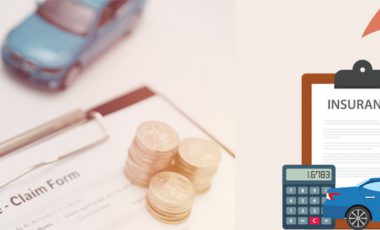 Key Insights The average car insurance rate in any state can vary a lot from driver to driver. There are[...]