What to do after a Car Accident? Detailed Guide
Key Insights:
Most drivers get confused about what to do next after a car accident.
Car insurance rates increase after an at-fault accident.
Car accidents are increasing because of the rising population.
There are different ways to get affordable car insurance for any driver.
Did you know; that more than 33,000 people died in multiple cars crashes in 2019? Car accidents are scary even if they are small and nobody got hurt. And anybody can get into an accident, especially the ones where you are not at fault. Car accidents come with a lot of stress and confusion.
Like what to do after a car accident? How will I get coverage for my accident, where to file a claim, and who to contact? etc. To help you gain some clarity on what steps to take after an accident; we created this guide for you.
What Should You Do After A Car Accident?
Let's start with the most important discussion first; what to do after an accident? Below are steps to take after an accident that can help you.
1. Stay Calm & Check For Injuries
First of all, check if you or any other passenger in the case got any injuries. Getting panicked and stressed out after an accident is obvious but it is important to stay calm. This will help you to take smart actions quickly or get medical help if required.
Ask all the passengers in the car if they are okay. If you have kids with you then you can personally check them and see if they need any medical attention.
2. Get To Safety
Have you heard about different news where a car gets into a fire after an accident? This is not common but it can happen to anyone. If your car is damaged a lot then you should try to get out of the car as quickly as possible. Most of the time the car gets too hot after an accident and it can catch fire easily.
3. Call The Police And Report The Accident
The next thing you have to do is; inform about the accident to police. Call 911 and tell them everything about the accident. Even if you are at fault in an accident it will create a good impression of you. To explain all the details of the accident and talk to them about the medical help if required.
4. Don't Admit Your Fault
There are a lot of reasons behind an accident that only a lawyer can find out. There are chances that you might not actually be at fault and the other driver was just trying to put the blame on you. So it is always better to not admit fault without talking to a lawyer.
5. Exchange Information
The most important step is to get the contact and insurance information of the other driver. Make sure you got the right vehicle number and driver's license number before letting the other driver leave.
There are chances that the other driver might try to give you the wrong information to get away from the accident. So it is very important to cross-check the information you got. Also, you will have to share your contact information and insurance details with the other driver too.
6. Take Pictures
Do not forget to take pictures of the accident. You need a lot of proof to get a claim so you better take as many photos as possible and store them on a drive. There are some chances that you might have to go to court to get the claim. Pictures play a huge role while proving your case in court.
7. File A Claim If Required
Now you have to decide if you need to file a claim or not. Filing a claim might increase your policy premium and you will have to pay extra for the renewal of your policy. If you need minor repairs and you can afford the repair then you can think about not filing a claim.
Sometimes we file an accident claim for $200 for the repair but then our insurance company raises our premium policy by $500 next time. So it is better to think about filing the claim and consider all the scenarios beforehand.
What To Do After A Minor Car Accident or Fender Bender?
Talk to the other driver and check for injuries. After that decide if you want to file a report or you want to settle outside. If both parties agree then you can file a report and take legal actions or if the accident is just a fender bender then you can settle outside.
What To Do If You Become Injured in A No-fault Accident?
Stay calm and call for medical help. Check the injuries you got and inform the medical team of everything clearly. On the other hand; take the contact details and insurance details of another driver who was at fault. This information will help you while filing the claim.
Who is Responsible For Paying My Deductible in A No-Fault Accident?
You will have to pay for the deductible when you file a claim after an accident. Your insurance company will check the claim and documents and if your claim got approved then you will get a cheque for your claim. But that cheque will be of the amount minus the deductible you have to pay.
Will My Rates Go Up After I'm Involved in An Accident?
Yes, once you get an accident on your insurance file or driving record then it will stay for at least 3 years. It will increase the rates of your insurance policy and there are some chances that your insurance company might deny renewal.
How To Save On Car Insurance After An Accident?
Driving Defensive Course
Taking a defensive driving course will help you to prove that you are a trained driver with polished skills. Drivers who have completed a defensive driving course always get lower insurance rates as compared to others.
Maintain Driving Record
Keeping your driving record clean is the most important step to getting affordable insurance rates at any time. Drivers with clean driving records get much lower insurance rates than any other driver.
Shop Around
It is always better to keep an eye on other options too; especially when you are renewing your policy with the same company for more than 2 years. Try to shop around and check other companies too.
Compare Quotes
The best way to get cheapest insurance rates is by checking and comparing rates from different companies. By doing this you will have a clear picture of what other companies are charging and you will get much lower rates.
Compare Auto Insurance Rates In Your Area
Want To Know More (FAQs)?
What should be done immediately after an accident?

The first you have to do is stop and protect the scene and then call the police to make an accurate record of the accident. After that, you will have to report the accident to your insurance company and seek medical attention.

Do you have to call the police after a minor car accident?

If there are no injuries and you had a settlement after exchanging the insurance details then you can avoid calling the police. Make sure both parties agree to it because fo the other party filed a false report later then you might get into trouble.

How much my insurance will increase after an accident?

There are a lot of different factors that affect this decision, but most of the time if you were at fault in the accident then your insurance rates might go up to 45%.

Can we do insurance after an accident?

You can buy an insurance policy after an accident but you can not claim for your present accident repairs.

How long after a car accident can you claim for damage to the car?

You can file a claim after an accident for up to three years make sure you have all the proofs and documents before filing the claim.
Over To You
We hope that now you know what to do after an accident and the ways to save on car insurance after an accident. If you are struggling to find an affordable car insurance policy after an accident then we have a team for you. Get in touch with our experts today for the cheap car insurance rates after accident as per your requirements.

We generated 12,100,000+ Quotes (...counting), Helping People to Save Money and Time.
Sources
Read an article on IIHS about the car crashes statistics on 29th April 2022.
Referred to a research study on NFPA about vehicle fire on 29th April 2022.
Read an article on III about how car insurance rates rise after an accident on 29th April 2022.
Read another article on III about when the insurance company can deny renewal of a policy on 29th April 2022.
Editorial Guidelines: The above is meant as general information to help you understand the different aspects of auto insurance. This information does not refer to any specific auto insurance policy. Coverages and other features vary between insurers, vary by state, and are not available in all states. References to costs of coverages/repair, average or typical premiums, amounts of losses, deductibles, etc., are indicative and may not apply to your situation. We encourage you to speak to our insurance representative and to read your policy contract to fully understand your coverages.
Featured Posts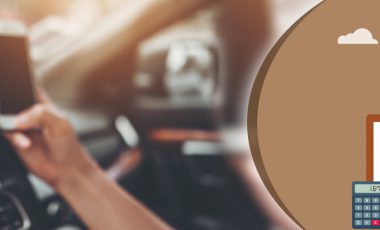 Key Insights Driving under the influence is not only a serious crime, it can also increase your insurance rate to[...]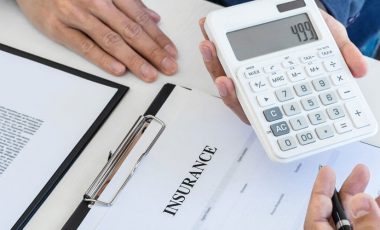 Key Insights Liability car insurance is mandatory for every driver in any state of the country. As per the basic[...]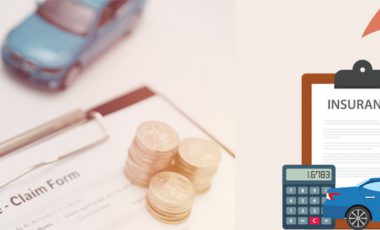 Key Insights The average car insurance rate in any state can vary a lot from driver to driver. There are[...]