How much does your Car Insurance go up after an accident?
Key Insights
Getting into an accident is already stressful and then we will have to pay an extra premium for our car insurance policy.
Accidents lead to claims which means insurance companies will have to spend money as a result they increase the cost of insurance for drivers with accidents on their records.
Companies consider different factors to decide if the rate of car insurance of a driver should increase after an accident or not.
The increase in car insurance rate after an accident varies a lot from state to state and driver to driver.
Car accidents can cause some serious harm to us; physically and mentally. But what hurts us the most is the hole in our pockets at the time of insurance renewal. On average almost every car insurance company increases the premium by 38 percent. We are not trying to scare you here, we are just stating the facts.
In 2019; more than 36,000 lives were lost in road accidents in the USA. The number of road accidents is rising every day.
RateForce knows you are reading this blog because you might have crashed your car recently or maybe you are trying to help a friend or loved one. Don't worry we got your back! You can still save some money on your insurance premium.
This blog is your guide to get the most affordable car insurance rates after an accident. Keep reading till the end each section is dedicated to helping you save your hard-earned money. Let's start with understanding why insurance carriers get the rights to increase your premium after an accident.
Why Do Insurance Companies Increase The Cost After An Accident?
In 2019 more than 3,000 people died due to distracted driving caused by high-risk drivers. With the increase in the number of accidents; all the insurance companies want to protect themselves from huge claims.
Auto insurance companies work on the profiles of drivers. These profiles are based on the risk status of the driver; High-risk driver, moderate risky driver, or low-risk driver. The company then divides the drivers based on these profiles.
To decide the risk factor of each driver they check the driving history of each driver. If a driver has too many violations, DUIs, or accidents on their record then he or she will be a high-risk driver. Similarly, if the driver has a clean record then he or she will be the low-risk driver.
Drivers that are classified as highly risky drivers get the highest car insurance rates as compared to all the other drivers. Now when you get involved in an accident your driving record will show that at the time of insurance renewal. And then the car insurance company will add your profile to a high-risk driver. And hence they get the rights to increase your car insurance cost.
How Much Can A Company Increase My Insurance Premium After An Accident?
If you are wondering how much does insurance go up after an accident, then here's the answer: It depends. There are a lot of factors that a company considers before increasing or decreasing the premium rates.
Let's have a look at some factors that affect the increase in car insurance rates after an accident:
At-fault or Not-at-fault accident: The first thing that your insurance company will check is; who was at fault in the accident. If you are at fault then the chances of increasing the premium go up. If the other driver was at fault then you don't have to worry much. And even if you're at fault there are some chances that the company will let you go.
The severity of the accident: The severity of the accident also affects the increase in insurance rates. If it is just a small crash with no physical injury to another human being then it will be declared harmless. If the accident was major with injuries and property loss then you will be added to the list of high-risk drivers. And hence you'll get higher insurance rates.
Previous record: The next thing that your insurance company will check is your previous record. If you already had several violations or DUIs then you might get into some trouble. A driver with several violations and then an at-fault accident will get into the list of high-risk drivers.
State vise How Much Does Car Insurance Rates Go Up After An Accident?
| States Ranked As Per Percent | Average Rate Before An Accident | Average Rate After An Accident | % Increase From Accident-free Rate |
| --- | --- | --- | --- |
| New York | $1,975 | $2,589 | 31% |
| Hawaii | $1,189 | $1,594 | 34% |
| Idaho | $950 | $1,299 | 37% |
| Florida | $2,365 | $3,233 | 37% |
| Delaware | $1,572 | $2,183 | 39% |
| Minnesota | $1,293 | $1,792 | 39% |
| South Dakota | $1,258 | $1,739 | 39% |
| District of Columbia | $1,540 | $2,171 | 41% |
| Wyoming | $1,197 | $1,691 | 42% |
| Maine | $929 | $1,327 | 43% |
| West Virginia | $1,320 | $1,885 | 43% |
| Alaska | $1,193 | $1,700 | 43% |
| Missouri | $1,352 | $1,923 | 43% |
| Kansas | $1,319 | $1,900 | 44% |
| Colorado | $1,583 | $2,278 | 44% |
| South Carolina | $1,471 | $2,113 | 44% |
| Utah | $1,261 | $1,806 | 44% |
| Iowa | $1,010 | $1,463 | 45% |
| Alabama | $1,414 | $2,048 | 45% |
| Maryland | $1,608 | $2,324 | 45% |
| Texas | $1,484 | $2,163 | 46% |
| Oregon | $1,241 | $1,821 | 47% |
| New Mexico | $1,254 | $1,840 | 47% |
| Nebraska | $1,194 | $1,751 | 47% |
| Wisconsin | $1,018 | $1,486 | 47% |
| Arizona | $1,422 | $2,099 | 48% |
| Washington | $1,274 | $1,879 | 48% |
| Mississippi | $1,398 | $2,062 | 48% |
| Virginia | $973 | $1,430 | 48% |
| Montana | $1,265 | $1,861 | 48% |
| Nevada | $1,894 | $2,824 | 49% |
| Tennessee | $1,183 | $1,759 | 49% |
| Illinois | $1,176 | $1,744 | 49% |
| Kentucky | $2,174 | $3,251 | 50% |
| Rhode Island | $1,697 | $2,535 | 50% |
| Indiana | $1,007 | $1,515 | 51% |
| North Dakota | $1,248 | $1,878 | 51% |
| Michigan | $2,344 | $3,579 | 53% |
| Oklahoma | $1,608 | $2,453 | 53% |
| Pennsylvania | $1,180 | $1,793 | 53% |
| New Hampshire | $1,069 | $1,642 | 54% |
| Vermont | $1,006 | $1,553 | 55% |
| Louisiana | $2,984 | $4,606 | 55% |
| Arkansas | $1,440 | $2,244 | 56% |
| Connecticut | $1,696 | $2,657 | 57% |
| Georgia | $1,607 | $2,525 | 58% |
| New Jersey | $1,772 | $2,815 | 59% |
| Ohio | $1,064 | $1,715 | 62% |
| North Carolina | $1,088 | $1,846 | 71% |
| Massachusetts | $1,312 | $2,303 | 76% |
| California | $1,640 | $2,940 | 80% |
It is clear from the list that Erie insurance is the cheapest company and AAA has the most expensive policy. So if you are looking for a car insurance carrier to buy a policy after an accident then don't forget to compare these companies.
How Does a Not-At-Fault Accident Affect Your Insurance?
This situation is again dependent on your insurance company and your state laws. In some states like Oklahoma and California; insurance companies are not allowed to increase the policy premium for not-at-fault drivers. While states like New York and Michigan increase the cost for such drivers.
The 12 states that follow a no-fault policy are more likely to increase the insurance rates after an accident. Because in these states both the drivers will have to file claims in their respective insurance carriers no matter who was at the fault. Hence; both the companies will increase the rates at the time of the next renewal.
On average the insurance cost for a not-at-fault driver can go up to 12 percent. Why? Because even if you were not at fault you will still file a claim and the company will have to pay. Hence the company considers such a driver as a high-risk driver and increases the policy premium.
As a result; it is better to start your research for an affordable company even if you were not at fault in the accident.
How To Reduce The Car Insurance Cost After An Accident?
Yes, it is possible to reduce your car insurance cost after an accident. There are a lot of ways that support the drivers who were involved in an accident. Some of these ways are:
1. Shop Around And Compare The Rates
Comparing the rates from different companies is an amazing way to get lower insurance costs. Most of the time we didn't know that some other companies have lower insurance rates than ours. So; if we keep on asking for quotes from different companies and compare them then we will get other more affordable companies.
2. Improve Your Credit Score
Your credit score plays an important role in the calculation of your insurance rates. Even if you are not involved in an accident; your credit score will impact the insurance premium. Make sure to pay all your bills on time, pay your EMIs on time, stay debt-free, and then your credit score will improve.
3. Avoid Filing Small Claims
We understand that some claims are unavoidable. But we also know that some claims are small and affordable. If you can afford some small claims then try to pay for them yourself. By avoiding small claims you will keep your claim history clear and hence your insurance company will consider you a safe driver.
4. Check For Car Insurance Discounts
There are different types of car insurance discounts available for different driver profiles. All you have to do is research about the discount types and ask your carrier about it. By combining different discounts you might get a lower insurance premium than you have ever expected. So check which discounts apply to your profile and ask your auto insurance company to add them.
5. Consider A Higher Deductible
Increasing your deductible amount will decrease your insurance premium. A deductible is an amount that you agree to pay in the claim before the insurance company comes into the picture. So make sure to select a deductible that you can afford at the time of an accident. Because accidents are unplanned so you must have that much amount in your bank.
6. Take A Defensive Driving Course
Defensive driving courses can not only improve your driving skills but also can help in decreasing the premium rates. These courses are also known as safer driver courses. That means a driver who attends this course will be declared a safer and low-risk driver. And as a result; the insurance company will decrease the rates.
Alternative Car Insurance For High-risk Drivers
Sometimes insurance companies decline to provide insurance coverage to high-risk drivers. Drivers who have too many violations, DUIs, or accidents on their records are considered high-risk drivers.
High-risk drivers file more claims than low-risk drivers hence insurance companies avoid providing coverage to such drivers. So are you someone who is getting rejection from all the insurance companies in your area?
Then the only option for you is to ask for high-risk insurance or nonstandard insurance. Every state has a high-risk car insurance pool that helps the drivers who are getting rejection from all the auto insurance companies.
In state-run assigned risk plans you will be assigned an insurance company by the state who will provide you coverage. Please note that state-run assigned risk plans provide only the minimum coverage as per the state laws. And yes, this will be more expensive than any standard insurance program in your state.
What is Accident Forgiveness?
Accident forgiveness is a feature that some car insurance companies provide to drivers who have caused an accident. This is to prevent the driver's premium to rise at the time of renewal. This feature is not available in every state and not in every insurance company.
Moreover; The cost of accident forgiveness can be a bit more depending on your insurance company but it's worth it. But also; some companies provide accident forgiveness for free. So you just have to do your research about the companies in your area.
Accident forgiveness is to remove the log of accidents from your record. So that you don't have to pay an increased insurance premium for 3 to 5 years.
Frequently Asked Questions(FAQ's)
How to get cheaper car insurance rates after an accident?

The best way to get cheaper car insurance rates after an accident is to get quotes from different companies and compare them. You can get prices from different companies and hence you might get options to select the right company for your policy.

How much the rates increase for car insurance after an at-fault accident?

It depends on your company how much they charge for all the other drivers with an at-fault accident on record. The rates can be as high as $1500 or as low as $200. So if you are looking for cheap at-fault insurance rates then you will have to ask for quotes from different companies.

How do insurers calculate an increase after an accident?

Most auto insurance companies follow the insurance services office (ISO) set of standards. This allows them to increase the car insurance rates by 20 to 40 percent on the base rate of the insurer.
The increase in the rates is referred to as a "surcharge schedule". This schedule determines the exact rise in the rates.

How does car insurance works if I am not at fault?

If you are not at fault for the accident then also you will have to contact your company to file the claim. You will be required to report the accident to the company as soon as possible and then you can file your claim.

How I can avoid filing a claim after an accident knowing that my premium rates will rise?

If you are sure that the accident was small and you don't need financial support from the company then you can avoid filing the claim. But you'll have to make sure that you can bear the repair expenses yourself.

How much time I have to report my accident to the insurance company?

Drivers usually get 30 days to report the accident. Within 30 days of the accident, the driver will have to report to the company to get the claim money. But again it depends on the company.

We generated 12,100,000+ Quotes (...counting), Helping People to Save Money and Time.
Editorial Guidelines: The above is meant as general information to help you understand the different aspects of auto insurance. This information does not refer to any specific auto insurance policy. Coverages and other features vary between insurers, vary by state, and are not available in all states. References to costs of coverages/repair, average or typical premiums, amounts of losses, deductibles, etc., are indicative and may not apply to your situation. We encourage you to speak to our insurance representative and to read your policy contract to fully understand your coverages.
Featured Posts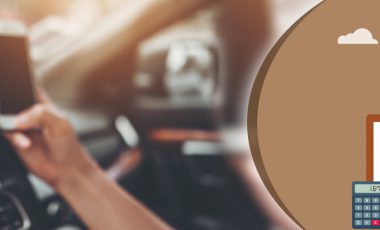 Key Insights Driving under the influence is not only a serious crime, it can also increase your insurance rate to[...]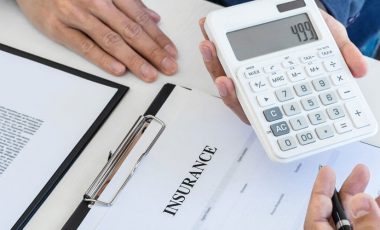 Key Insights Liability car insurance is mandatory for every driver in any state of the country. As per the basic[...]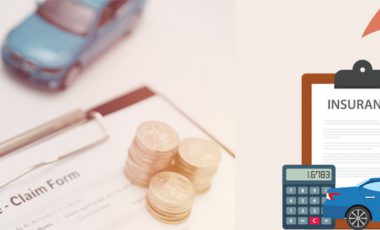 Key Insights The average car insurance rate in any state can vary a lot from driver to driver. There are[...]