What happens if you get caught Driving Car without Insurance?
Do You Know? According to a survey that was published in 2021 by the Insurance Research Council, just under one in eight drivers do not have auto insurance. It is a poor plan to sign up for membership in this club that is not very exclusive. Not only will you be subject to legal repercussions, such as fines and maybe even prison time, but you will also be subject to the sanctions imposed by your insurance company. And if you drive without car insurance and you cause an accident that results in injuries or property damage, the financial penalties may be severe.
If you are driving someone else's car with insurance or someone else is driving your car and causes an accident, you are required to have a mechanism to pay for the damages, since "financial responsibility" laws exist in every state in some form. Paying a bond with the state that may cost as much as $50,000 is one approach, though an impractical one, to demonstrate that you can handle your financial responsibilities.
Purchasing auto insurance, on the other hand, is the least difficult and most inexpensive option to meet the need for financial responsibility. This blog is written to help you understand everything about driving without insurance.
Is it illegal to drive without insurance?
Yes, It is true that it is against the law in the majority of states to drive without insurance. Nevertheless, there are a few states that provide you with the option to be self-insured.
In order to qualify for self-insurance, you will need to either make a cash deposit or post a surety bond with the treasury of your state. This sum is often equivalent to the individual responsibility limitations imposed by the state, which may range anywhere from tens of thousands to hundreds of thousands of dollars. As a result of this, self-insurance is not a choice that can be made by the majority of common people.
While you are operating a motor vehicle, you are breaking the law if you are unable to present proof of insurance or a bond that has been deposited with the state. The only places that are excluded from this regulation are New Hampshire and some areas of Alaska that are considered to be more distant. However, even these states have the authority to require drivers to have auto insurance if they have caused accidents or been convicted of major felonies such as driving under the influence or hitting and running.
Additionally, the motorist who was at fault is always accountable for paying for any damages that they create.
Do you need to have car insurance?
It is illegal to operate a car without proper insurance in 49 of the 50 states and the District of Columbia. Unless you are a resident of New Hampshire, the law requires you to buy auto insurance for any vehicle that is registered in your name, regardless of where you live. And even if you don't own a vehicle but still drive one, you are still needed to obtain insurance or be added to the policy of the person whose car you are driving.
If you are found to be at fault in an accident in the state of New Hampshire, you are expected to provide proof that you are financially responsible for any injuries or damages that result. Because of this, it is nevertheless recommended that drivers in New Hampshire have at least some level of liability insurance.
Your auto insurer will make sure you have at least the minimum amount of coverage necessary by the state since this is something that is mandated by every state for drivers who have auto insurance.
You are required to carry the following coverages, with the exception of bodily injury liability coverage if you live in Florida, which exempts the state from this requirement.
Bodily Injury Liability: When you are at fault in a collision, your bodily injury liability insurance will pay for the medical expenses of those in the other car. Depending on the state in which you reside, it may cost anywhere from $10,000 to $50,000 per individual and $20,000 to $100,000 per accident.
Property Damage Liability: When you are at fault in an accident, your property damage liability coverage will pay for repairs to the other vehicle or any personal property that was damaged. The price might be anything between $10,000 and $25,000.
Check the particular requirements for your state before obtaining insurance, since medical payments coverage and personal injury protection coverage may both be required in some states and jurisdictions prior to purchasing insurance. If you are involved in an accident, they will pay for your own medical expenses.
Additionally, uninsured and underinsured motorist coverage could be obligatory in some jurisdictions. You should also keep in mind that the legally needed coverages represent the least amount of auto insurance that is required by your state; you may want to consider coverage in addition to the minimum depending on your vehicle, your finances, and the way that you typically drive.
Find Cheap Car Insurance Policies in Your Area
What happens if you get caught driving without insurance?
Even if it's your first time breaking the law, being pulled over while driving without insurance almost guarantees you a ticket with associated consequences, even if it's your first offense.
In certain places, such as Massachusetts, New Jersey, West Virginia, and Hawaii, the maximum amount that a driver may be fined for driving a car without insurance is $5,000. Even if it's your first time breaking the law, your driver's license might be suspended in several states if you drive without car insurance.
Your driving privileges might be reinstated when a certain amount of time has passed after you have shown evidence that you are covered by insurance, or after you have submitted form SR-22 with the state.
The worst part will be if you get caught driving without a license too. There is also the possibility that your vehicle may be impounded, in which case you won't be able to retrieve it until you have both paid the associated fine and shown evidence that you are covered by insurance.
Can I skip buying auto insurance if I rarely use my vehicle?
It is possible that people who own a vehicle that is not being used often would feel the temptation to cancel their auto insurance coverage. On the other hand, there are a number of reasons against doing this. To begin, if you decide to go ahead and resume your insurance coverage after a gap in coverage, you will be subject to a higher premium. Second, regardless of where you park your car, there is always the possibility that it may create a liability issue.
You may take advantage of ongoing coverage with car storage coverage, and you will still be protected to some degree. This makes it a better alternative choice. However, keep in mind that in order to qualify for this coverage, the majority of insurers impose stringent requirements that must be adhered to in order to qualify.
What are the Penalties for Driving without Insurance?
The penalties for driving without insurance vary from state to state, ranging from a ticket to prison time.
In Pennsylvania, for instance, driving without insurance results in a $300 fine, a three-month suspension of your car registration and driver's license, and a $50 restoration charge for each to get them back. Some jurisdictions offer harsher punishments than others, such as Wyoming, where, if you drive a car without insurance may result in a $750 fine and up to six months in jail.
The penalties may be more severe if you were involved in an accident while driving without insurance, as opposed to a traffic stop. In general, the probable penalties of driving without insurance are as follows:
License Suspension
In addition to receiving a ticket and a fine for driving without insurance, your license may be suspended, particularly if it is not the first time you have been found driving without insurance.
State-by-state, the length of this suspension varies; some suspensions may cease as soon as you provide evidence of insurance, while others may expire after a certain amount of time.
In order to restore your suspended license, you will normally need to submit an SR-22 or FR-44 document as evidence of insurance.

Loss of Registration
If you are involved in an accident without insurance, your license and registration will be canceled. Uninsured drivers also face the danger of having their vehicles seized. Many states require you to file an SR-22 or FR-44 as evidence of insurance before you may drive your car again.

Jail Time
In most states, driving without insurance is considered a crime and may result in a jail term. Most likely, jail time will not be enforced for a first violation unless a major accident is caused. However, repeat offenders may suffer larger fines and harsher penalties, including possible prison time.
If you are discovered driving without insurance, you might risk anything from a few days to two weeks in jail. In certain places, such as Michigan, the maximum sentence is one year.

Financial Consequences
The penalties by your state's laws are expensive. They may range from $150 to $5,000 for a first violation when all fines are taken into account.
However, the expense of being involved in an accident while uninsured may be far greater, and may even be sufficient to force you into debt or bankruptcy.
If the other driver does not have uninsured motorist insurance, personal injury protection, or collision insurance, a collision may quickly cost tens or hundreds of thousands of dollars in repairs and medical expenses. If determined to be at fault, you would be responsible for the majority of these expenditures. The other motorist may sue you and seize any future earnings or savings accounts you may have to cover their medical costs.
If you do not learn your lesson the first time around, the legal repercussions might get more severe. In general, second and subsequent violations result in harsher consequences, including hefty fines and an increased probability of prison time.
Consequences of Driving without Car Insurance
Here are some possible insurance consequences, car insurance may also be expensive.
Increased vehicle insurance premiums: If you drive a car without insurance, you will have a "coverage gap." Insurers see drivers with a lapse in coverage as a greater risk to insure, which results in higher premiums.
Car repair expenses: If you cause a car accident without insurance, you won't have coverage for auto repair costs for your vehicle or the other driver's vehicle. If the accident ends in a wrecked car, you might be personally liable for substantial expenses. And if you damage someone else's property, such as a fence, you will also be responsible for the repair costs.
Medical expenditures: If you cause an accident that results in injuries, you may be held responsible for the resulting medical expenses. The average cost of a bodily injury claim in 2017 was $20,453, according to the most recent study from the National Association of Insurance Commissioners. If you cannot pay, you may be arrested, putting your possessions, money, and residence in jeopardy.
What are the Penalties for getting into an accident while uninsured?
If you don't have auto insurance or you've let your policy expire, driving someone else's car without insurance and getting into an accident may be a catastrophe, not just for you but also for the other driver, particularly if they don't have uninsured motorist coverage. If you don't have insurance, you should acquire it as soon as possible.
The cost of repairing property damage and paying medical bills that result from a big accident may quickly run into the thousands of dollars and can even approach one million dollars if catastrophic injuries are sustained. In addition, uninsured drivers who cause serious injuries or deaths to other motorists are subject to hefty penalties, mandatory SR-22 insurance, and even jail time.
When you are the one who is at fault
Even if this is your first time getting into trouble with the law, if you cause an accident while driving without insurance and you are found to be at blame, your insurance provider is extremely likely to label you as a high-risk driver.
If you cause an accident and do not have insurance, the other driver's insurance company will likely sue you for physical injury or property damage (often both) ranging from a few hundred to several hundred thousand dollars, depending on the severity of the occurrence. Not only that, but the legal penalties for drivers who cause physical harm to others while uninsured grow considerably in several states. This violation may remain on your driving record for years and impact your ability to get auto insurance.
When you are not-at-fault
This changes depending on the state and the circumstances. If you are uninsured and involved in an accident, the amount of compensation you are eligible to collect may be restricted under the "no pay, no play" regulation that is in effect in certain jurisdictions. On the other side, if you are uninsured and involved in an accident in Louisiana, regardless of who was at fault, you will not be eligible for any compensation.
It is your advantage to have an insurance company on your side if it is difficult to ascertain who was at blame. On your behalf, a claims assessor or representative will communicate with the other insurance company in order to seek cash to restore your car to the state it was in before the accident. After an accident, if you do not have insurance, the whole financial burden will be on your shoulders, and no one else will be able to help.
When you reside in a state that follows a no-fault system
Due to the no-fault regulations that exist in certain areas, every driver involved in a collision is required to submit a claim for their own physical injury and/or property damage to their own insurance carrier. This is the case even if the other driver was at fault for the collision.
However, if you don't have insurance and you get into an accident in a state that follows the no-fault system, you won't have an insurance company to turn to for help, and you won't be able to submit a claim with the other driver's insurance company even if you weren't the one who caused the accident. You would be responsible for paying out of pocket for things like the repair or replacement of damaged property, medical expenses, and more.
What can you do if you cannot afford insurance?
Depending on where you live and which insurance companies are accessible to you, the annual premium for auto insurance might be several thousand dollars. If you can't get auto insurance at a price you can afford, you should take the following measures to obtain coverage at the most competitive prices possible.
Compare policies from different agencies
Compare auto insurance rates of policies since the prices offered by various companies may vary greatly. The amount that you would pay with one provider might be quite different from the amount that you would pay with another. Comparing the prices offered by a number of different insurers is the most effective strategy to get coverage at the lowest possible cost.
Keep an eye out for discounts.
A lot of firms will give you a discount if you are a good driver, if you bundle your insurance, or if you belong to a particular organization. Check to see what discounts you qualify for when applying for auto insurance, and then compare the amount of savings offered by different insurance providers.
Register for an insurance plan that is dependent on your consumption.
You may be able to locate insurance that calculates your premiums not based on aspects of your life that you have no say over, such as your age, but on aspects of your driving behavior, such as how often and how safely you drive.
Reduce the amount of coverage you have.
Reducing the amount of coverage you have and increasing your deductible (the amount of money you'll have to pay upfront for specific coverages) might help you save money on your premiums, but it may also reduce the amount of protection you have.
Check for special insurance programs in your state
Certain jurisdictions, such as California, provide low-income drivers with access to specialized programs that lower the cost of required auto insurance coverage. Whether you are having trouble finding automobile insurance at a reasonable rate, you should get in touch with the DMV in your state to find out if your state has a program that is analogous to this one.
Frequently Asked Questions (FAQ's)
Is driving without car insurance a felony?

In all places where vehicle insurance is compulsory, driving without insurance is a crime. However, this does not imply that there are no serious consequences, including prison time, particularly if you are a repeat offender.

Can my license be suspended if I drive without car insurance?

Yes. This is one of the punishments for driving without auto insurance.

How much is a ticket for driving without insurance?

When all penalties are taken into consideration, the penalty for a first offense might vary from $150 to $5,000, depending on your state.

Can I drive someone else's car without insurance?

Assuming you have the authorization to drive the car, the owner's insurance should cover injuries and property damage, but this is dependent on the policy's exact conditions. If a vehicle is driven without insurance, both the driver and the owner may be subject to fines.

Can I insure a car without a driver's license?

Technically, you may acquire auto insurance without a license by providing the name and license number of the principal driver, but you cannot drive the vehicle.

We generated 12,100,000+ Quotes (...counting), Helping People to Save Money and Time.
Sources:
Visited Website of IRC to learn more about penalties for uninsured.
Visited Website of CFA to learn more about Driving without Auto Insurance by State
Visited Website of MarketWatch to learn more about State-wise penalties for driving without insurance.
Editorial Guidelines: The above is meant as general information to help you understand the different aspects of auto insurance. This information does not refer to any specific auto insurance policy. Coverages and other features vary between insurers, vary by state, and are not available in all states. References to costs of coverages/repair, average or typical premiums, amounts of losses, deductibles, etc., are indicative and may not apply to your situation. We encourage you to speak to our insurance representative and to read your policy contract to fully understand your coverages.
Was this article helpful?
Featured Posts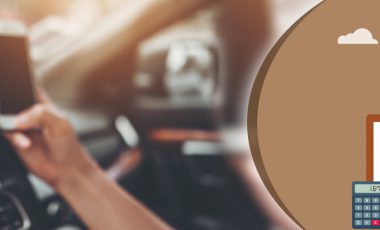 Key Insights Driving under the influence is not only a serious crime, it can also increase your insurance rate to[...]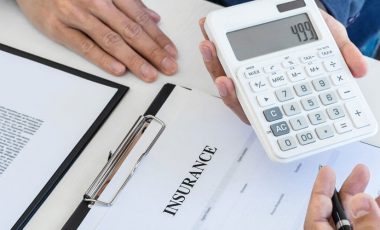 Key Insights Liability car insurance is mandatory for every driver in any state of the country. As per the basic[...]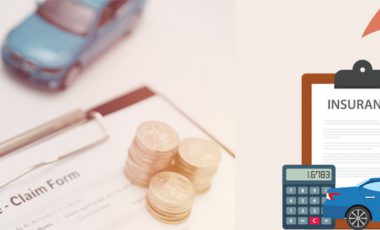 Key Insights The average car insurance rate in any state can vary a lot from driver to driver. There are[...]