FR-44 Insurance: Everything You Need to Know
States typically demand that high-risk drivers carry identification showing their financial stability. Residents of Florida and Virginia must carry FR-44 auto insurance as proof that they have sufficient liability coverage to pay for damages in the event of an accident.
Following a conviction for one of the more serious traffic infractions, such as DUI or DWI, you will require an FR-44. After being detained, your license can be suspended. One of the prerequisites, if you need to get it reactivated, is an FR 44.
We know that FR 44 insurance can be a bit confusing which is why we have created this detailed guide.
What is FR-44?
A conventional auto insurance policy with an FR-44 form attached is what is referred to as FR-44 insurance. After a DUI or other significant traffic infraction, drivers in Florida or Virginia must provide an FR 44 form as proof of insurance.
You should inform your auto insurance provider of your need for an FR 44, and they will file the form on your behalf (you do not have to file it yourself). Sometimes it's called a certification, which means it's an addition to your auto insurance contract.
The cost of car insurance with an FR-44 is higher, but the level of protection is the same as with standard auto coverage. Getting minimal coverage isn't an option with an FR 44 because you'll also need more insurance than what's mandated by your state.
How FR-44 works?
When you are required to obtain an FR-44 certificate, you will need to purchase a car insurance policy that meets the specific requirements of your state.
In Florida and Virginia, for example, an FR 44 policy typically requires liability coverage of $100,000 for bodily injury per person, $300,000 for bodily injury per accident, and $50,000 for property damage.
Once you have purchased an FR 44 policy, your insurance company will issue a certificate that confirms that you have the required coverage in place. This certificate must be filed with the Department of Motor Vehicles (DMV) in your state before you can have your driving privileges reinstated.
What does FR-44 non-owner insurance cover?
Regardless of whether you own a car or not, if you reside in Florida or Virginia and your license has been suspended due to a serious traffic infraction, you will be forced to present an FR 44 policy before they restore your license. This is when drivers need non-owner insurance.
Due to the absence of a vehicle associated with the policy, non-owner automobile insurance only offers liability coverage up to the policy limits; it does not, however, give collision or comprehensive coverage. With the FR44 non-owners policy, your insurer will submit an FR-44 form, which should enable you to have your license reinstated.
Why FR44 policy is required?
Florida mandates that all drivers who have received a ticket for operating a vehicle while intoxicated or under the influence get FR-44 insurance.
You could require an FR 44 in Virginia if:
You get caught driving when your license is revoked or suspended
You were driving while under the influence of drugs or alcohol
You have hurt someone while driving in a drunk state
You were driving while breaking any similar local, state, or federal laws
What differentiates the SR-22 from the FR-44?
The amount of insurance that is necessary and the states that employ it make up the main distinction between the two. The FR-44 is now solely used in Florida and Virginia, as we have already explained. The amount of liability insurance that is necessary also differs significantly.
Florida mandates FR 44 insurance coverage in the amounts of $100,000/$300,000 for bodily injury liability and $50,000 for property damage liability.
In contrast, a Florida SR22 merely needs a driver to have $10,000 in property damage liability coverage per accident, $20,000 in bodily injury liability coverage per accident, and $20,000 in bodily injury liability coverage per person. That's a considerable difference in coverage levels, and it will cost more money as a result.
How do I get an FR-44?
Most drivers who want FR-44 insurance can get coverage by following only a few simple steps. To obtain FR 44 insurance, you can:
Notify car insurance providers that you require FR-44 insurance: If you currently have auto insurance, inform your provider that you require them to submit an FR 44. If you don't have insurance currently, look around to locate a company that can provide you with reasonably priced coverage with an FR 44.
Pay the filing fee: You must pay a small filing fee, frequently about $25, once you've located a business that will submit your FR 44 on your behalf. Your insurance coverage will now cost more as a result.
Verify that your license has been reinstated: If your license was suspended, submitting an FR-44 may be necessary in order to have it reinstated. Watch for a notice letting you know you may resume driving after paying your charge.
Frequently Asked Questions
What is FR 44 stand for?

FR-44 stands for Financial Responsibility Certificate. It is a document that assists risky drivers in obtaining the financial responsibility necessary in Florida and Virginia for vehicle insurance.

How long will I need an FR-44?

Depending on the specifics of the DUI crime and any mitigating factors, the sentence may change. Typically, it takes three years after the license suspension time has expired.

How much does FR-44 cost?

The yearly premium for FR-44 insurance is $34,00 approx. This is almost $1500 more expensive than the average rate for other drivers.

How do I remove an FR 44 from the insurance policy?

Your insurance provider may submit an endorsement to have the FR-44 filing removed from your motor insurance policy in certain situations. To maintain your license, though, you must purchase new insurance coverage following your license being revoked.

In which states are FR-44s required for insurance?

At present, only Florida and Virginia requires FR 44 for car insurance.

Can I get FR 44 if I don't have a car?

Yes, under non-owners insurance, you can get FR-44 insurance.

We generated 12,100,000+ Quotes (...counting), Helping People to Save Money and Time.
Editorial Guidelines: The above is meant as general information to help you understand the different aspects of auto insurance. This information does not refer to any specific auto insurance policy. Coverages and other features vary between insurers, vary by state, and are not available in all states. References to costs of coverages/repair, average or typical premiums, amounts of losses, deductibles, etc., are indicative and may not apply to your situation. We encourage you to speak to our insurance representative and to read your policy contract to fully understand your coverages.
Was this article helpful?
Featured Posts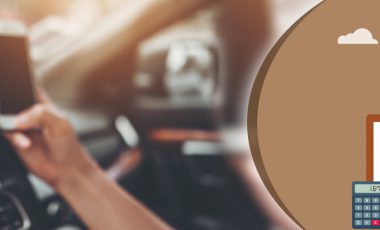 Key Insights Driving under the influence is not only a serious crime, it can also increase your insurance rate to[...]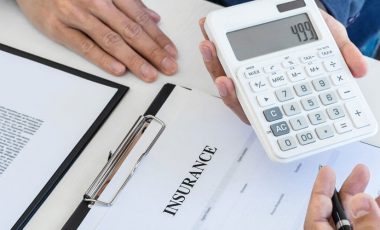 Key Insights Liability car insurance is mandatory for every driver in any state of the country. As per the basic[...]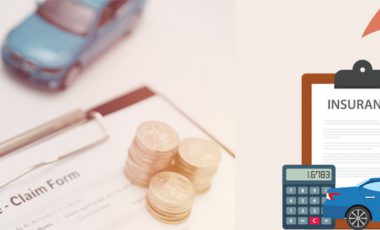 Key Insights The average car insurance rate in any state can vary a lot from driver to driver. There are[...]