Florida Car Insurance Laws: Everything you need to know
Florida Car insurance Laws suggest you are required to carry current car insurance card at all times when driving. Drivers are required by law to have a minimum amount of Florida liability insurance in order to register their vehicle and use it on public highways.
In the event that you are stopped or involved in an automobile accident, breaking laws, or in general, police enforcement will request this documentation. Any new car registration in Florida needs evidence of insurance coverage.
Brief About Car Insurance Laws in Florida
In Florida, it is usual to see automobiles of many kinds. Numerous Floridians live on or near the coastline, therefore locals often drive non-traditional "vehicles" such as water bikes, golf carts, go-karts, etc. on and off the road. Despite the fact that these sorts of vehicles do not need insurance, the state of Florida mandates that all regular 4-wheeled vehicles have a minimum level of car insurance coverage.
What are the Minimum Auto Insurance Requirements in Florida?
Florida auto insurance requirements are extremely low. For this reason, it is strongly advised that drivers purchase coverage in excess of the state minimums. Low minimum limitations may not effectively cover the majority of expenditures. This puts you in danger of having to pay the remaining balance of these costs out of pocket.
Minimum required liability insurance in FL:
Property damage liability insurance compensates for damages you or your family members make to the property of a third party while driving. Included in the definition of "property" are a fence, telephone pole, or structure, as well as another vehicle. No matter who else is driving the automobile, you are still covered. Depending on the terms of your insurance, it may also cover anybody who uses your vehicle with your consent.
PIP is intended to decrease the need to sue for compensation of motor accident-related medical expenses. To be eligible for PIP payments, you must obtain first treatment and services within 14 days after a motor vehicle accident. PIP pays:
80% of reasonable accident-related medical expenditures.
60% of lost earnings resulting from the accident.
$5,000 in funeral expenses.
Optional Auto Insurance Coverages in Florida
In addition to the legally mandated PIP and PDL insurance, many drivers also purchase other forms of insurance coverage. Nevertheless, the following coverages are excellent additions to your insurance policy if you're searching for further protection:
No-fault Car Insurance Laws of Florida
Florida is one of the twelve states that now function under "no-fault" liability. Being a no-fault state implies that each individual settles for their own accident-related expenditures, regardless of who was to blame. Nonetheless, keep in mind that if an accident causes someone more harm or injuries than your insurance coverage covers, they may sue you for compensation.
No-fault insurance covers your and your passengers' medical bills in the event of an auto accident, regardless of who was at fault. If another motorist jumps a red light and strikes your vehicle, instead of being protected by the other driver's bodily injury liability policy, you will file a PIP claim for your injuries.
However, this does not exclude you from filing a lawsuit if you are harmed in car accident. Even though it is a no-fault state, according to the Florida auto insurance laws, the motorist at fault is nonetheless legally accountable for the accident's damages. This implies that if you are injured by another vehicle in Florida and your medical expenditures exceed the limitations of your PIP coverage, you may sue the at-fault driver for the excess amount.
Compare Auto Insurance Quotes in Your Area
CARCO Inspection Auto Insurance in Florida Requirements
A CARCO inspection is an auto insurance requirement in Florida pre-insurance examination, which implies that someone will physically assess your vehicle and record its condition before you can get insurance.
Typically, you must acquire insurance for a new car before you can drive it from the lot. In order to avoid having your comprehensive and collision coverage canceled from your policy, there is a window of time, often fewer than 30 days, in which you may have an inspection performed after acquiring auto insurance. Remember, if you're financing your vehicle, your lender will want you to carry these coverages, so completing your inspection promptly is crucial to satisfying the requirements of your loan.
The examination will take around fifteen minutes. After the inspection is complete, you will be asked to sign a form confirming the accuracy of the information, and you will then be free to leave.
Was this article helpful?
Requirement of CARCO inspection
A CARCO examination is performed to prevent drivers from filing claims for damage that occurred prior to the purchase of their insurance.
For instance, if you collide with another vehicle and cause damage to your vehicle, your collision insurance will cover the cost of repairs. Nevertheless, if your car had visible damage before the accident, your insurance company will want to know so they do not pay for damage that was not caused by the accident.
Penalties for Driving without Proof of Insurance in Florida
As a no-fault state, Florida's auto insurance requirements stipulate that all drivers riding a motor vehicle must have at least the minimum required coverage. Non-compliance will lead to penalties, sanctions, and other repercussions.
| Offense | Reinstatement Fee | Penalty |
| --- | --- | --- |
| First offense | $150 | Suspension of license and registration for up to three years if proof of insurance is not submitted in a timely manner. |
| Second offense | $250 | Suspension of license and registration for up to three years if proof of insurance is not submitted in a timely manner. |
| Subsequent offenses | $500 | Suspension of license and registration for up to three years if proof of insurance is not submitted in a timely manner. |
After an accident, the parties involved must provide authorities with evidence of insurance. If you fail to keep current PIP and PDL insurance on your vehicle, you will be penalized with a non-moving traffic violation and your license will be revoked.
Also, intentionally providing a law enforcement official with expired insurance information is a first-degree criminal offense with penalties and maybe imprisonment. If evidence of insurance is supplied within twenty-four hours after the accident, a citation for failing to present proof of insurance may be dismissed.
Florida Car insurance laws state that driving without insurance or other evidence of financial responsibility is illegal, and let your coverage expire has severe repercussions. Depending on whether or not you are a repeat offender, your license may be suspended and you may be fined up to $500.
Auto insurance laws in Florida exist to protect you and others. Ensure that you and your family have the appropriate auto insurance requirements in Florida.
Frequently Asked Questions (FAQs)
Is auto insurance mandatory in the state of Florida?

According to Florida's auto insurance requirements, you must carry a minimum of $10,000 in property damage liability policy and $10,000 in personal injury protection coverage.

What is a CARCO inspection and is that mandated in Florida?

Florida is one of the few states in which a CARCO examination is required for certain coverages. This is an impartial pre-insurance examination to confirm and record the existence of your vehicle, its physical condition, mileage, and extras. Your insurance company will be notified of the findings of the CARCO inspection.

What documentation is necessary for CARCO inspection?

In Florida, you are obliged to provide your car registration and insurance information. Any applicable insurance documentation is encouraged, but not necessary.

Does Florida need auto insurance to register a vehicle?

Yes, Florida car insurance laws include evidence of insurance as a vehicle registration requirement. All cars driving on state highways must have current registration. You must submit evidence of identification, proof of insurance, and a completed application form during the registration procedure.

What does it imply that Florida is a no-fault state?

Florida is indeed a no-fault state. This implies that if you are involved in an accident, regardless of who is at blame, your Florida auto insurance requirements will be applied to pay associated charges.

We generated 12,100,000+ Quotes (...counting), Helping People to Save Money and Time.
Sources:
Visited the website of FLHSMV to understand car insurance requirements in Florida.
Editorial Guidelines: The above is meant as general information to help you understand the different aspects of auto insurance. This information does not refer to any specific auto insurance policy. Coverages and other features vary between insurers, vary by state, and are not available in all states. References to costs of coverages/repair, average or typical premiums, amounts of losses, deductibles, etc., are indicative and may not apply to your situation. We encourage you to speak to our insurance representative and to read your policy contract to fully understand your coverages.
Was this article helpful?
Featured Posts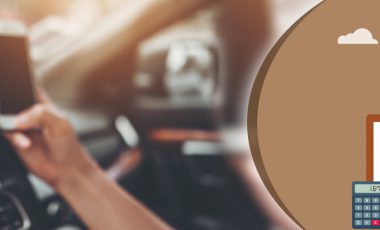 Key Insights Driving under the influence is not only a serious crime, it can also increase your insurance rate to[...]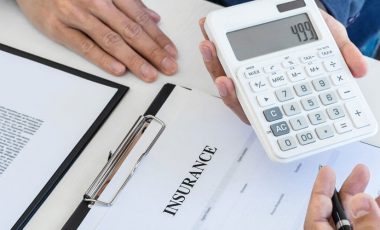 Key Insights Liability car insurance is mandatory for every driver in any state of the country. As per the basic[...]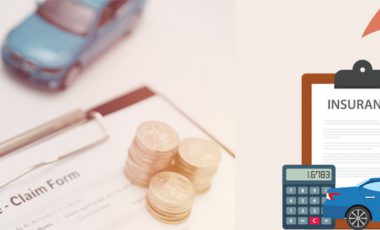 Key Insights The average car insurance rate in any state can vary a lot from driver to driver. There are[...]