Does Car Insurance Cover Flood Damage? Detailed Guide
Flooding is the most frequent natural disaster in the United States, and these catastrophes can have catastrophic effects. For instance, during a storm or flash flood, the flood waters can seriously harm and destroy vehicles and properties.
Did You Know according to Carfax, in the year 2022; more than 399,000 flood-damaged cars were on the road in the entire country.
But in addition to the substantial and expensive flood damage that these natural catastrophes cause to properties, there are other forms of flood-related damages that can also arise. And then we have to start our research for queries like car flooded insurance, insurance for flooded car etc.
This is the reason we decided to write a detailed blog to help our readers understand everything about car insurance coverage for flood damage.
What kind of insurance covers flooding?
While there are two different types of auto insurance that protect your car from harm, only comprehensive coverage will protect it from flood damage. Broad protection is provided by comprehensive coverage for most losses or damages to your car resulting from causes other than collisions.
Comprehensive insurance will cover the costs of repair or replacement if your car is stolen, vandalized, damaged by fire, hail, falling objects, or even damage from animals, in addition to flooding damage.
The purpose of collision coverage, on the other hand, is to shield you from monetary loss due to vehicle damage sustained in a single or multiple-vehicle collision.
When does car insurance cover flooding?
You must have comprehensive car insurance to be protected from flood water damage. Insurance is often not required, but it is advised that you carry it if your car is under ten years old and/or worth more than $3,000. (and its counterpart collision insurance).
Even while the coverage might be expensive, it will protect your automobile from numerous unavoidable occurrences including vandalism and cracked windshields in addition to torrential rain and flooding.
If your insurance adjusters determine that the vehicle is a total loss, your comprehensive coverage would cover the cost of repairs (after the deductible) or repay you for the vehicle's real cash worth. It depends on how far the water has infiltrated the area around your automobile and how deep the water is.
If water levels increase after rain but don't reach your car's floor: You could be fortunate and escape the majority of losses, or your deductible might only cover small repairs.
How to file a car insurance claim after the flood?
To file a car insurance claim after flood. You have to follow 9 steps:
Step 1: Send a text message or call the toll-free number provided by your automobile insurance provider for flooded car insurance.
Step 2: Next, you must completely and accurately disclose to your insurance everything. Give as much details as you can, such as where you parked your car and if you were in it when it broke down.
Step 3: Your insurance will provide you a Claim Registration Number, which you may use as a reference number, once you have given them all the essential information.
Step 4: Following that, your insurance provider will provide you notice of the precise time your automobile will be retrieved from your house and towed to the closest garage.
Step 5: Your insurance will dispatch a surveyor to evaluate the damage and let you know how much money they will provide you as compensation for fixing your car. The portion of the overall cost that you must pay on your own will also be disclosed to you by your insurance.
They assert that the benefits you will get are determined by the policy's terms and conditions, which you were required to understand before buying car flood insurance. Be careful to contact your insurance if you see any differences in the claim amount.
Step 6: Following the resolution of all of your queries regarding the claim amount. After that, the claim approval form can be signed. Additionally, you ought to save a duplicate for your records.
Step 7: Next, find out from your insurer how long it will take to get your car fixed. Additionally, you should frequently inquire about updates on your automobile with the garage.
Step 8: In order to prevent further damage to your automobile once it has been fixed, make sure to give it a complete inspection. You must pay the balance after your insurance has resolved the claim whenever you are satisfied.
Step 9: Your automobile will be ready once you sign a few documents.
If you have cashless auto insurance flood coverage, your insurer will pay the network garage directly. Make sure to choose add-ons when obtaining an insurance policy to maximize coverage.
FAQs on Car Insurance for Water Damage
Does car insurance cover water damage from rain?
Your auto policy's comprehensive coverage may pay to repair or replace your automobile, less your deductible, if it is damaged or destroyed as a result of floods. Comprehensive can cover a range of water damage, such as that caused by hail, heavy rain, and floods.
Is flooding covered by comprehensive insurance?
Only comprehensive coverage, which is voluntary and not required like third-party insurance, can protect you against flood damage. The comprehensive auto insurance policy insures your car against damage brought on by cyclones, earthquakes, floods, and other natural disasters.
Will water damage be covered by insurance if windows are left open?
If your car is damaged by hail or water, for instance, comprehensive coverage can help pay for the repairs or replacement. It excludes water damage brought on by a maintenance problem, such as a gradual leak or leaving your window open in the rain.
Does car insurance cover mold damage?
It is the owner's responsibility to get rid of mold if it starts to form on the dashboard or the backs of the seats before it can do any major or long-lasting harm. Mold is not only not covered by auto insurance, but it also has the potential to accelerate the value of the car's depreciation.

We generated 12,100,000+ Quotes (...counting), Helping People to Save Money and Time.
Editorial Guidelines: The above is meant as general information to help you understand the different aspects of auto insurance. This information does not refer to any specific auto insurance policy. Coverages and other features vary between insurers, vary by state, and are not available in all states. References to costs of coverages/repair, average or typical premiums, amounts of losses, deductibles, etc., are indicative and may not apply to your situation. We encourage you to speak to our insurance representative and to read your policy contract to fully understand your coverages.
Featured Posts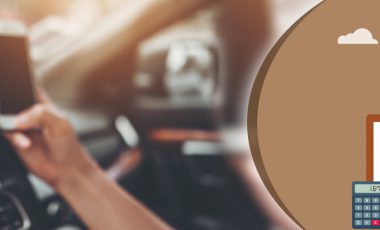 Key Insights Driving under the influence is not only a serious crime, it can also increase your insurance rate to[...]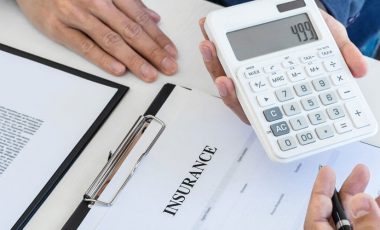 Key Insights Liability car insurance is mandatory for every driver in any state of the country. As per the basic[...]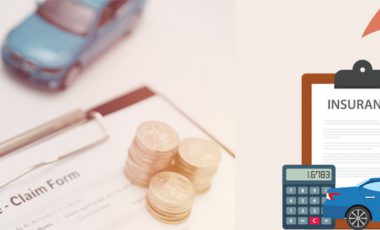 Key Insights The average car insurance rate in any state can vary a lot from driver to driver. There are[...]