Does Car Insurance Cover Hail Damage? Detailed Guide
Vehicle damage from hailstorms is more severe than you would think. In the US, there would have been over 37,000 hailstorms in 2021 that cost billions of dollars in damage. For vehicle and property damage claims resulting from hail damage alone, the state of Texas paid out nearly $474 million, and other states also paid out millions.
After paying your deductible and any applicable policy restrictions, your auto insurance policy may cover hail damage if you have comprehensive coverage. Comprehensive insurance protects your car from harm caused by unforeseen circumstances, such as weather-related damage, theft, and vandalism.
If you don't have comprehensive coverage, your insurance probably won't cover hail damage, so you'll have to foot the bill for any necessary repairs. Should you consequently fix your car? Should you retain a totalled car with hail damage? Will your prices go up? This blog has a few things to be aware of when making an automobile insurance hail damage claim.
When does car insurance cover hail damage?
If you have comprehensive insurance, hail damage to your automobile is covered. However, hail damage won't be covered if you merely have liability insurance. Comprehensive insurance is not required by law, but we advise getting it to protect you in cases like these, especially if your automobile is under ten years old or worth more than $3,000.
Comprehensive insurance safeguards your automobile from various types of damage besides hail in addition to protecting you against hail. This includes, among other things, vandalism, theft, and falling debris. A deductible, which can be anywhere between $50 and $2,000, is usually required when filing a comprehensive claim.
In case you don't have comprehensive insurance
Without comprehensive auto insurance, your insurance provider is virtually obligated to decline to cover the costs of the losses. Only comprehensive insurance can protect against hail damage.
In general, comprehensive coverage adds $100 to $300 to the annual premium. It's not an onerous fee to pay, especially considering that a hailstorm may wind up costing you thousands of dollars. This is especially true if you reside in Nebraska, Colorado, or Wyoming, three states that frequently see hailstorms.
How much does car insurance pay for hail damage?
If you have comprehensive coverage for your automobile, your insurance will cover around 70% of the cost of repairing hail damage. However, if you chose less expensive liability-only insurance, you will be responsible for paying for hail damage.
According to data from 2021 State Farm hail claim cases, the average insurance payout for hail damage cars last year was $5,000. Your deductible amount and the actual damage determine how much your auto insurance will cover.
Does hail damage raise car insurance rates?
No, It will not. According to the legislation in your state and the rating system used by your insurer, comprehensive claims of this kind normally have no impact on your premiums. Natural disaster claims are normally not made against you since they are unpredictable and beyond your control.
Remember that the quantity of claims filed against your coverage might impact your rates even though your rates cannot be increased as a result of a hail claim. If you've lately filed more car insurance hail damage claims, your overall claim history may make you appear to be a greater risk. As a result, you'll pay extra.
Is auto insurance hail damage claim required?
Liability coverage, medical coverage, and physical damage coverage for your automobile are just a few of the many possible types for car insurance coverage. You must have comprehensive coverage on your car in order for your auto insurance to assist with repair expenses for hail damage.
One of your policy's optional coverage options is comprehensive coverage. While other insurance policies like liability and personal injury protection (PIP) are made to pay for medical costs, comprehensive insurance is made to repair or replace your car when necessary.
Hail Damage and Complete Coverage
Repairs caused by weather-related incidents such as storms, snow, sleet, hail, and fallen objects and trees are aided by comprehensive coverage. This coverage is not legally required in your state, but if your car is financed, your lender probably does. Even if you have paid off your car loan, you should consider getting this coverage.
It's crucial to remember that this insurance must be included in your auto policy before your car suffered hail damage. It is too late to include comprehensive coverage in your insurance if a hailstorm warning is in effect or if hail damage has already happened to your car.
Does gap insurance cover hail damage?
No. Gap insurance only protects you if your automobile is totaled, and it only compensates you for the difference between the amount owing on the car's remaining balance and its pre-crash value, less any applicable deductibles.
Is it worth claiming hail damage to your car?
It's not always easy to decide whether to make a claim for hail damage.
In the end, you ought to only submit a hail claim if the expense of repairs exceeds your deductible. The following explains why you won't receive any money from your insurance provider if your deductible is $1,000 and the cost of repairing hail damage is just $600. This is because your deductible will pay for the whole cost of repairs. You would, regrettably, be forced to pay out of pocket.
It's still conceivable, though, for hail to make driving impossible. Take your automobile to a nearby auto body shop and have them assess the damage if you're unsure of the extent of the damage. Even better, ask for a repair estimate and provide it to your insurance provider when you make a claim.
It might be tempting to leave something as is if the damage is minor and merely cosmetic in order to save money. However, there are a few factors that make that a bad decision.
If you have a car loan or lease, your lender may require you to keep the vehicle in excellent working order. Additionally, if you handle the repairs, you'll receive a greater reward if you decide to sell the automobile again in the future.
How to file a car insurance claim for hail damage?
Below is the step by step process to file a car insurance hail storm claim:
Track down the harm.
If you want to file a claim, get an estimate for the repairs from a reputable body shop but hold off on making any repairs.
To ensure that repair expenses considerably surpass your deductible, compare the estimate to the amount.
Make a thorough insurance claim.
An insurance adjuster will evaluate the degree of the damage and decide whether your insurance provider will cover the cost of repairs or whether your automobile is a total loss.
If your automobile can be fixed, your insurance provider will cover the cost of repairs after deducting the deductible.
Your insurer will pay the actual cash value of your totaled car, less your deductible, so you can use the money to help pay for a replacement vehicle.

We generated 12,100,000+ Quotes (...counting), Helping People to Save Money and Time.
Editorial Guidelines: The above is meant as general information to help you understand the different aspects of auto insurance. This information does not refer to any specific auto insurance policy. Coverages and other features vary between insurers, vary by state, and are not available in all states. References to costs of coverages/repair, average or typical premiums, amounts of losses, deductibles, etc., are indicative and may not apply to your situation. We encourage you to speak to our insurance representative and to read your policy contract to fully understand your coverages.
Was this article helpful?
Featured Posts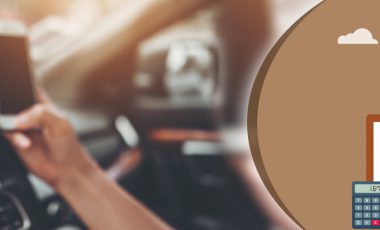 Key Insights Driving under the influence is not only a serious crime, it can also increase your insurance rate to[...]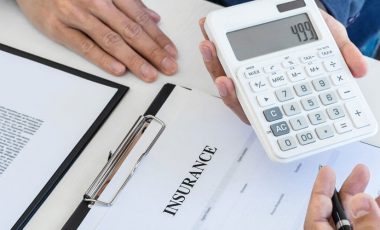 Key Insights Liability car insurance is mandatory for every driver in any state of the country. As per the basic[...]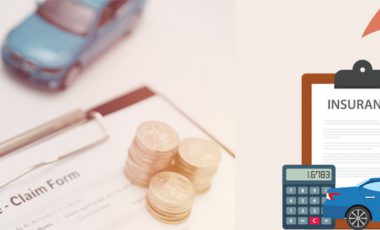 Key Insights The average car insurance rate in any state can vary a lot from driver to driver. There are[...]