Does Car Insurance Cover Lightning Damage? Detailed Guide
Do You Know in the year 2020 there were 17 direct lightning fatalities? This explains the intensity of lightning and the harm it can cause to your vehicle. Unexpected lightning strikes may be terrifying, dangerous, and extremely destructive. Now you must be wondering is lightning covered by auto insurance?
If you have comprehensive coverage, your car insurance should cover any damage if your vehicle is struck by lightning while you are driving or while it is parked. You can also take precautions to protect yourself if nearby lightning strikes while you are driving. Additionally, taking these steps might lessen harm to your automobile.
If lightning strikes your car, you should check your policy documents to see what losses your insurance provider will cover.
How does car insurance cover lightning damage?
If you have comprehensive insurance on your auto policy, you can be protected against lightning damage, less your deductible.
Comprehensive insurance provides protection against unavoidable non-collision incidents including theft, vandalism, and extreme weather, including lightning strikes.
If you don't have comprehensive insurance, you won't be protected if lightning strikes your home and will be responsible for any repair expenses.
If your insurance company agrees to pay for the repairs and accepts your claim, they will issue you a cheque. They will pay you the real money worth of your car if it is ruled a total loss (also known as totaled) due to irreparable damage to it.
When does car insurance cover lightning strikes?
If you added lightning damage to your policy prior to the lightning hit, your comprehensive insurance will cover the damage. A car insurance policy's comprehensive coverage pays to repair or replace your car if it is damaged by something other than an accident, such as a falling tree branch, an animal, lightning, or other weather-related incidents.
The majority of motorists who get comprehensive insurance do so in addition to collision insurance. Although there is no state-mandated need for comprehensive and collision insurance (often known as full-coverage insurance when purchased combined), your lender or leasing company definitely will.
You would be forced to pay out of pocket for any lightning damage if you lacked comprehensive insurance.
When does lightning strikes not covered by car insurance?
If you don't have comprehensive coverage as a component of your auto insurance policy, your insurance won't pay for a lightning strike.
The other components of your auto insurance that your state requires you to get, such as your liability insurance, only cover harm you do to other drivers and not harm to your own vehicle.
Although comprehensive car insurance for lightning strike damage is not mandated in any state, there is still a significant probability that you would be protected from a natural disaster. Because they want to preserve their (the company's) investment in the vehicle, loan leasing businesses typically require that drivers obtain complete coverage.
That said, your insurance won't cover lightning strikes if you don't have any physical damage coverage. If you don't have comprehensive coverage, you would still be responsible for paying for the damage caused by a lightning strike even if you purchased additional liability insurance than your state required.
Which type of insurance covers a lightning strike on your car?
There is only one type of car insurance that covers lightning strikes on the car: comprehensive auto insurance.
How do you file a lightning strike insurance claim?
After a lightning strike, the insurance claims procedure is the same as it is for other comprehensive claims. Following a lightning strike to your vehicle, you need to:
Speak with your insurance company: After the lightning hit, you must inform your insurance provider of the damage to your car as quickly as you can.
Share any details you have on the event: This includes where you were when the strike occurred, the extent of the damage to your automobile, and any further information you can provide about the situation. Likewise, record and photograph the vehicle.
Inquire about your insurance: Verify that you are eligible to assert a claim. Asking your insurance provider about your policy's deductible, which you must pay before obtaining coverage, and if you are insured for lightning strikes at this time is a smart idea.
Make a decision about filing a claim: Even if you are eligible, you can opt to pay out of pocket if the damage won't require extensive repairs. It is preferable to move through with the claim if lightning badly damaged your vehicle.
Keep track of the claim: To ensure that your claim has the highest possibility of success, keep track of the claim's progress. This involves keeping in touch with any connected third parties, such as a repair shop, and giving timely information to the claims adjuster handling the issue.
Get your automobile fixed: After your claim has been processed, confirm whether your insurance will transfer the funds to you or a repair business. If you disagree with the verdict, you can appeal it using the procedures set forth by your organization for handling claims disputes.
What you should do if you're driving and lightning strikes?
Pullover: Stop your car in a safe location, turn off the engine, and wait out the storm if sheets of rain are pelting your windshield, thunder is rumbling in the distance, and lightning cracks are growing closer. Avoid touching the steering wheel or any other vehicle components that are outside-facing.
Turn on your hazard lights: When it starts to rain heavily, the sky soon grows black. If you have to stop, turn off the engine but leave the hazard lights on so that other car can see your car. Remain inside your car for your safety.
Turn off your vehicle: With your engine off and your warning lights on, wait out any severe weather.
Avoid metals: When lightning strikes, avoid touching anything made of metal, including the dashboard, steering wheel, or gear change. This rule also applies to any portion of the automobile that is linked to the exterior of the vehicle. When lightning strikes, it seeks for a path to the ground, so if you are in contact with a metal object, you may also act as a conductor for the lightning as it travels to the pavement.
What about other natural disasters?
Some of you must be wondering " Does car insurance cover tornado damage, hail damage, and flooding? The answer depends on your policy type.
If you have liability-only insurance then you are not covered but if you have comprehensive insurance then you will definitely get coverage in case of disasters like floods, tornados, or hail storms.

We generated 12,100,000+ Quotes (...counting), Helping People to Save Money and Time.
Editorial Guidelines: The above is meant as general information to help you understand the different aspects of auto insurance. This information does not refer to any specific auto insurance policy. Coverages and other features vary between insurers, vary by state, and are not available in all states. References to costs of coverages/repair, average or typical premiums, amounts of losses, deductibles, etc., are indicative and may not apply to your situation. We encourage you to speak to our insurance representative and to read your policy contract to fully understand your coverages.
Was this article helpful?
Featured Posts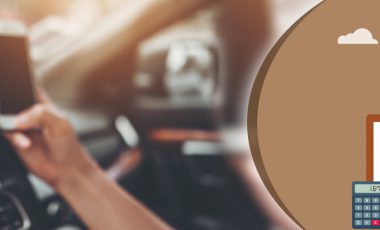 Key Insights Driving under the influence is not only a serious crime, it can also increase your insurance rate to[...]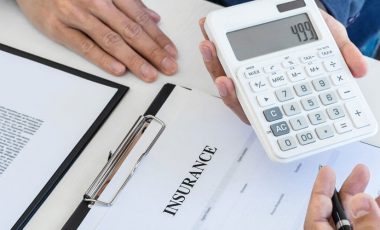 Key Insights Liability car insurance is mandatory for every driver in any state of the country. As per the basic[...]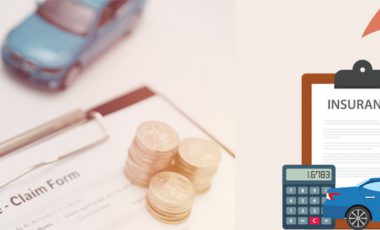 Key Insights The average car insurance rate in any state can vary a lot from driver to driver. There are[...]