Parked Car Insurance: Do I need it? Detailed Guide
Key Insights:
Parked car insurance is one of the most searched terms for people who rarely drive their vehicles.
If you have a garage where you store your car most of the time because you don't drive much then car storage insurance is important to you.
We all are aware that car insurance is mandatory for everyone who wants to drive his or her car around the state. But what about the drivers who seldom use their vehicles and their cars are parked in their garage most of the time?
More than 16 percent of drivers rarely or never use their vehicles. Their car is parked in front of their house or in the garage. If you are one of these drivers then we are sure you must have wondered at least once about why you are paying for your car instance even when you almost never drive the car?
This guide will help you to gain clarity on what type of car insurance you can buy if you rarely use your vehicle. Keep reading till the end!
What is Parked Car Insurance?
When considering vehicle insurance plans, we frequently consider the coverage they will offer for various on-road occurrences, such as accidents. Your automobile, however, is susceptible to several costly damages when it is parked. You could believe that when your automobile is parked, nothing can harm it.
Depending on a few factors, including what caused the damage and the type of coverage you have, your auto insurance coverage may or may not cover your car while it is parked.
Unfortunately, long-term parked automobiles are just as vulnerable to theft, car fires, storm surges, and floods as are regularly used cars. Usually, stored autos are just as expensive to repair as used cars. The defense you require for automobiles kept on your premises or at a car storage facility is parked car insurance.
Storage insurance is designed for automobile owners who keep their vehicles in one location, preferably away from the road and in a secure garage. Your premiums will decrease significantly after getting this kind of insurance. Automobiles that are being driven erratically, needing repairs, and vehicles whose owners are serving in the armed forces are all covered.
What might take place while your car is parked?
Your parked automobile damage will often be covered if you have comprehensive coverage, as the term suggests. This applies, for example, in the cases of vandalism, being struck by a tree, storm, flood, fire, or stolen car.
An all-inclusive policy that protects against the aforementioned dangers is parked automobile insurance. Drivers don't require liability or collision insurance if the automobile isn't being utilized.
For a car to be accepted for comprehensive coverage, some insurance providers have a storage minimum such as 30 or 60 days. If you use the car while having comprehensive-only coverage, you won't be protected in an accident or if you cause damage to someone else's property.
Types of Parked Car Insurance Coverage
If you drive and follow the law, there's a good chance you have vehicle insurance. Even though vehicle insurance is one of the most often used forms of insurance, it comes with a lot of unpleasant and perplexing phrases. When deciding how to cover your parked automobile, there are three essential forms of insurance that you should get acquainted with.
Liability Insurance
The cost of another person's medical care or the need to rehabilitate their vehicle or other property destroyed in the collision may be covered by liability. Most states have basic criteria for the amount of liability insurance you must carry. Carrying more than is necessary is frequently a smart idea to reduce the likelihood of future expensive out-of-pocket expenses.
Collision Protection
Safeguards your vehicle in the event that you collide with a stationary or moving object. Regardless of responsibility, collision coverage helps pay for the costs of repairing your car. If you strike a pet or your automobile breaks down because it is very old and unreliable, neither situation is covered by collision insurance.
Comprehensive Insurance
Comprehensive insurance ensures that your automobile is shielded against dangers besides liability and collision, such as theft, vandalism, fire, bad weather, etc. Normally, collision and comprehensive coverage are sold together.
How can one get Insurance for Parked Car?
You must call your insurance provider to inquire about the availability of insurance for your parked car. In many circumstances, in order to qualify for parked car insurance, an insurance company will demand that you leave your automobile in storage for at least 30 days. The actions listed below must be taken in order to insure a parked vehicle:
With an existing policy and a car that is "completely" insured: To reduce another car's coverage, you typically require a vehicle that is covered at least to the liability limitations required by your state.
Owning the car is required: If you are leasing or financing the car, you cannot reduce your insurance to "storage" or "non-use" since doing so would be against the terms of your lease. You are obligated to maintain the car insurance because a rented or financed vehicle legally belongs to another party instead of you.
Resign from the registration: The majority of states carefully check registration requirements, however, some don't. You run the danger of getting penalized if you discontinue your liability insurance but don't terminate your registration.
Any vehicle insurer provides this cost-effective option and failing to get a car storage insurance policy might expose you to unforeseen out-of-pocket costs and a subsequent increase in insurance rates.
Compare Auto Insurance Policies
What if you don't have Parked Car Insurance?
If your parked car faces an accident and you don't have insurance, you'll be liable for any related expenses. Your car must be covered for at least your state's liability limitations if it is licensed in your state and parked on a public street.
If they don't have insurance, you can also make a claim under your own uninsured motorist policy. You could have to pay the coverage threshold to get your car fixed if you submit a claim of hitting parked car insurance with your own insurance provider.
What to do in case of a Hit and Run of a Parked Vehicle?
In the cases of hit and run, parked car insurance can play a significant role. A hit-and-run occurs when someone strikes your parked automobile and flees the scene without leaving a notice.
Step 1: You should search for surveillance footage or potential eyewitnesses to the incident. If you are parked next to a company, it's possible that the establishment has surveillance footage of the incident that may be used to identify the person who hit your parked car.
Step 2: Inspect the damage, circle your automobile from all angles. Before you remove the automobile from its parking location, take images or videos from all possible angles. To get the damage rectified, you can submit a claim if you have collision insurance.
However, in the states that provide it, hit-and-run accidents could also be covered by uninsured driver property damage insurance. It could be preferable to make a claim, it could be preferable to make a claim for parked car hit and run insurance.
Step 3: You should contact the police if someone damaged your parked car, attempted to flee, and also left a letter. Give details of the at-fault motorist left behind and obtain the police report number to insurance company.
Step 4: You might need to call the person to collect their insurance information if the message only contained their contact information. You can contact the insurance provider directly to submit a claim for the at-fault driver's liability property damage coverage if the letter contained insurance contact information.
How to purchase insurance for a car that is in storage
A car that is being stored and isn't being driven doesn't legally require insurance coverage. However, if you don't have insurance, you'll be liable for any costs incurred if the car is stolen, vandalized, or suffers damage in an accident or weather-related catastrophe. Even in a limited capacity, keeping your automobile insured while it is in storage will shield it from dangers other than those posed by vehicle accidents.
Will parked car insurance policy cover theft or vandalism?
Automobile storage insurance or parked car insurance is not a distinct kind of insurance. These words often just relate to comprehensive insurance, which covers damage brought on by events like theft, vandalism, and natural catastrophes rather than collisions or wrecks. This is the only insurance you should get if you don't drive the car at all.
Do I have to buy full coverage insurance for my parked car?
If you park your car for more than a month, you might not require "full coverage" and be able to forego or lower the cost of certain insurance coverages, such as collision, liability, and uninsured motorist protection. Your rates will go down if you reduce your coverage, particularly to comprehensive only, while retaining your level of protection.
Since it's improbable that a vehicle that's been in storage for a while would be struck by another vehicle, you likely just need comprehensive insurance. You also don't need collision or uninsured driver protection.
What about comprehensive-only coverage for car storage insurance?
Car insurance providers often won't give comprehensive-only coverage as a stand-alone policy unless you can demonstrate that you have a second vehicle that is protected with damage to property liabilities and bodily injury responsibility and complies with your state's insurance laws.
To avoid mistakenly having less coverage than is legally required, it's crucial to check your state's minimum requirements before cutting auto insurance protection on your stored vehicle. And before you start the car again, ensure to restore the proper covering. Driving without the proper insurance might wreck your cash in addition to being against the law.
How to get insurance for a car that does not run?
Even if a car isn't put in storage, you might ask if you need insurance for a car that isn't being used.
For instance, let's say you've inherited a second automobile or your sports car has to be out of use while you restore the insides. Because accidents might occur even if your automobile never leaves the driveway, it may be a good idea to retain some coverage on it even if it isn't on the road.
The same rules that apply to a working automobile in storage without coverage also apply to a broken-down car, even if you may not want to incur the additional costs of maintaining a vehicle that isn't in operable shape. There are a number of alternatives to take into account if you don't want to spend for complete coverage.
Can you avoid comprehensive coverage?
Without comprehensive coverage, you'll be responsible for paying for restoration if your car is damaged by lightning or a fallen tree. Therefore, you might want to think about preserving comprehensive coverage even if you stop other coverages for a vehicle you don't drive. If you own a car that isn't being used, your insurance agent can clarify what coverages you might need or wish to take into account.
Can you lower the coverage amount?
When it comes to insurance for a car you don't drive, there are several factors to take into account. If you want to lower the amount of coverage for a car that is being stored, be sure to set a notification to increase it again when you anticipate using it again.
Can you suspend your coverage?
You can suspend your coverage. Depending on your insurer, you may be able to put a temporary hold on your auto insurance coverage. Although your insurance isn't canceled, you'll be responsible for any harm to your automobile if it is stolen or damaged while it is suspended.
If you want to take this way, make sure to revoke the registration prior to purchasing insurance in order to prevent coverage gaps. Additionally, you might need to surrender your license plates and keep the car in a secure location. When you eventually buy coverage, your insurance premiums can go up.
Consider how long the car will be out of action before choosing one of them. It could be wiser to preserve the current coverage if you want to fix the car quickly and get it back on the road.
FAQs on Insurance for Parked Car
Someone hit my parked car and I have no insurance. What are the consequences for the same?

If you don't have parked vehicle insurance, the following incidents would not be covered for your parked automobile: Theft, vandalism, lightning or thunder, damage caused by animals and bad weather. Any damage to your automobile will be entirely your responsibility to pay for. Your standard auto insurance policy won't provide coverage for the liabilities.

How much does parked car insurance cost?

The typical monthly cost of parked car insurance is between $100 and $200, which is less than the cost of liability and collision insurance if you were driving the car. Once you're able to get behind the wheel of your automobile again, comprehensive coverage may be changed with a simple phone call. Additionally, having parked auto insurance keeps your policy from expiring.

Do I need to have a car storage insurance policy?

All registered cars must have liability insurance, including those that are stored, according to the majority of states. The correct insurance coverage helps safeguard your parked automobile whether you keep it in a garage, driveway, or public parking space. If your insurer allows it, you can think about having storage insurance for the car when it's not being driven if it is kept in your garage and isn't used for lengthy periods of time.

If I'm not using my car, can't I just cancel my car storage insurance policy?

Although you could, you shouldn't. When you cancel your parked car insurance or car storage insurance, it leaves a gap in your record of insurance, which makes you appear to be a higher-risk client. If you cancel your car storage insurance, your car won't be covered from accidents either.

We generated 12,100,000+ Quotes (...counting), Helping People to Save Money and Time.
Editorial Guidelines: The above is meant as general information to help you understand the different aspects of auto insurance. This information does not refer to any specific auto insurance policy. Coverages and other features vary between insurers, vary by state, and are not available in all states. References to costs of coverages/repair, average or typical premiums, amounts of losses, deductibles, etc., are indicative and may not apply to your situation. We encourage you to speak to our insurance representative and to read your policy contract to fully understand your coverages.
Was this article helpful?
Featured Posts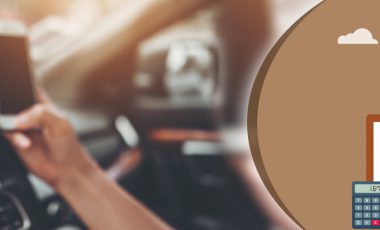 Key Insights Driving under the influence is not only a serious crime, it can also increase your insurance rate to[...]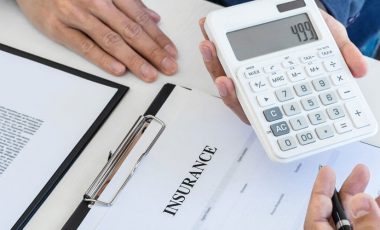 Key Insights Liability car insurance is mandatory for every driver in any state of the country. As per the basic[...]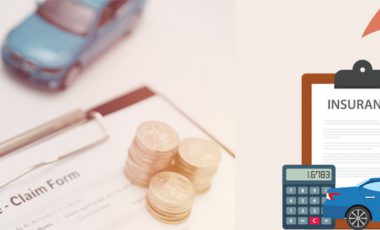 Key Insights The average car insurance rate in any state can vary a lot from driver to driver. There are[...]