Personal vs Commercial auto insurance: Eliminate all your doubts
Key Insights
Due to lack of knowledge, there are a lot of different confusions and myths about personal and commercial car insurance policies.
Personal insurance works when you are driving your vehicle for a personal reason like going out on a date or family trip.
Commercial auto insurance is when you're driving your vehicle for work like you use your vehicle to deliver your products.
You need commercial auto insurance especially when you have people dependent on you like you pick and drop your employees.
Personal auto insurance is mandatory for every driver in every state.
Everyone who owns a vehicle understands the importance of auto insurance. Sometimes the difference between a commercial vehicle and a personal vehicle can be confusing. This leads to confusion and misunderstanding in both types of insurance.
Drivers buy commercial insurance that is not required for their profile and some avoid focusing on personal insurance even if it is mandatory. This is the major objective of writing this blog for you.
RateForce have covered everything that you need to know about personal vs commercial auto insurance. Let's start with a quick introduction of both:
What is personal car insurance?
Personal car insurance can be defined as auto insurance applicable when you are driving for personal reasons. It includes going out to eat with friends or commuting to work or a road trip with colleagues.
If you are traveling for work reasons like visiting a worksite or visiting a client out-state then it will not be considered as personal car insurance.
What is commercial auto insurance?
Commercial auto insurance in simple terms is when you get into an accident while using your work vehicle. Another scenario is; when you are using your vehicle for your work use. If you are an entrepreneur and you take your car to a client's meeting. Or if you use your car to deliver your products or buy raw materials.
What will be covered with personal auto insurance?
Personal auto insurance is mandatory for every driver in the United States. The type of coverage again vary from state to state but
Liability coverage for the family of the driver listed on the policy.
Coverage for any driver who is driving with policy holder's permission.
Medical bills of the other driver, passenger, or pedestrian who got injured by your vehicle.
The expense of repairing the private or commercial property damaged in the accident.
If another driver is at fault but does not have enough coverage then you will get underinsured motorist coverage.
Uninsured Motorist Coverage if the other driver is not covered by any policy.
Do you really need commercial auto insurance?
Another important question that arises in our mind is: Do I need commercial auto insurance? The answer depends on a lot of factors that involve the driver, the work of the driver, the type of vehicle, etc.
Also, most of the states in our country have included commercial auto insurance in the minimum requirement for business-owned vehicles. If your company has a major dependency on vehicles then commercial auto insurance will be a good decision.
Here is the list of some businesses that might need commercial auto insurance:
Farm to table delivery business
Traveling pet groomer
Landscapers
Door to door delivery business
The startup that uses a personal vehicle for work
Enterprise with a separate business vehicle
If you have employees that drive your vehicle
If you are someone who works as an employee in any company then buying personal auto insurance will be the smart decision.
What is the cost of personal and commercial auto insurance?
Now, let's talk about the most important and frequently asked questions. We all have personal auto insurance so we know the cost of auto insurance can never be the same for two drivers. The average cost of personal car insurance is $1674 per year.
But there are a lot of factors that affect the final pricing of a policy. And based on these factors your auto insurance company will send you the quotation. Some of the major factors that affect the cost of personal auto insurance are:
The age of the driver
Experience of the driver
The area where the driver lives and drives frequently
The same goes for commercial auto insurance. Your insurance provider will check different factors and based on that you will get the quotation. Some of the major factors that affect the commercial auto insurance cost are:
The type of usage for the vehicle
How many vehicles need coverage
Who will drive the vehicle
Who will use the vehicle
The type of vehicle and many more
The average cost of commercial auto insurance is $1794 per year for one vehicle. To make it more affordable auto insurance companies provide different payment options as per the budget of the driver.
Personal vs Commercial Auto Insurance: Final Verdict
If you are still confused if you need commercial auto insurance then we are here for your support. Below are some points you can consider to make a well-informed decision:
How will the vehicle be used?
You need personal auto insurance if you work for a company as an employee and you need your car to travel to the workplace and home. Or if you are a sole proprietor who needs the car to visit one or two sites, personal auto insurance is the best.
But if your vehicle is in the name of your business and is used for that purpose only then commercial vehicle auto insurance is mandatory for you.
What is the type of the vehicle and what is the weight of the vehicle?
If you drive a simple hatchback or a luxury sedan or sports car, you can go for personal auto insurance. Until that car is on pickup-drop service for different locations every day. On the other hand, if you have a pickup truck, dump truck, commercial trailer, or SUV then commercial insurance will be better.
Who will be the owner of the car?
If you are the owner and driver of the car then you can easily go for a personal car insurance option. But if your business or company is going to be the owner of the car then commercial insurance will be better.
How much business liability limits are required?
If you know that your business vehicle needs higher liability coverage then commercial insurance is preferable. For example; if your business vehicle picks up and drops off your employees, you will be responsible for their medical bills in case of an accident.
If you are not responsible for anyone else in your company and you rarely give your car to your colleague or office friend then personal auto insurance will be the best choice for you.
| Personal Auto Insurance | Commercial Auto Insurance |
| --- | --- |
| Road trips with family, friends, or alone | Visiting multiple job sites a day. |
| Grabbing last minutes coffee for your boss | Delivering your products to your customers. |
| Dropping friends to their office. | Dropping clients to a work event. |
| Commuting to your workplace | Hauling tools and equipment to the worksite. |
FAQs about Personal vs Commercial Auto Insurance
Where can I buy personal auto insurance?

Does personal auto insurance provide uninsured motorist coverage?

Yes. You will get uninsured and also underinsured motorist coverage with personal auto insurance. But it can vary from company to company. So it is better to confirm this before buying a policy.

Do I need commercial car insurance if I use my vehicle for personal as well as business reasons?

It is not mandatory to buy commercial insurance for personal vehicles. But in some cases, your insurance company will not provide coverage if you get into an accident during business work. To avoid such situations it is better to be safe than sorry.

How to get affordable personal car insurance?
Over to You!
If you need to check car insurance quotes from different insurance carriers then all you have to do is add your basic details. RateForce provides you an instant quote as per your profile from different companies in your area and you can select the right company from that list.
Still, have any doubt about commercial vs personal auto insurance? We have experts for your support. You can get in touch with us today.

We generated 12,100,000+ Quotes (...counting), Helping People to Save Money and Time.
Editorial Guidelines: The above is meant as general information to help you understand the different aspects of auto insurance. This information does not refer to any specific auto insurance policy. Coverages and other features vary between insurers, vary by state, and are not available in all states. References to costs of coverages/repair, average or typical premiums, amounts of losses, deductibles, etc., are indicative and may not apply to your situation. We encourage you to speak to our insurance representative and to read your policy contract to fully understand your coverages.
Was this article helpful?
Featured Posts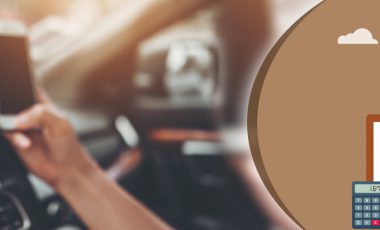 Key Insights Driving under the influence is not only a serious crime, it can also increase your insurance rate to[...]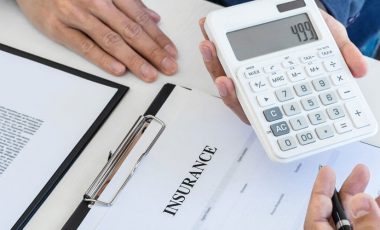 Key Insights Liability car insurance is mandatory for every driver in any state of the country. As per the basic[...]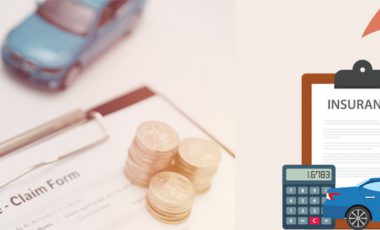 Key Insights The average car insurance rate in any state can vary a lot from driver to driver. There are[...]