How to Switch Car Insurance Companies? Detailed Guide
You probably have a car insurance coverage if you own a car. But what happens if you discover a different company that has a lower price, superior service, or any other benefit that you are presently lacking? Don't worry if you wish to switch car insurance companies. You may change at any point throughout the life of your policy, and the procedure isn't complicated.
You can save hundreds of dollars a year by switching auto insurance providers, and it won't cost you anything to look around for lower rates. Even if you've paid for your car insurance annually, you can still obtain a prorated refund if you cancel your coverage in the middle of the year. However, your current insurance provider may charge a small fee.
9 Reasons to Change Car Insurance Companies
Buying a new vehicle
Getting married soon
purchasing a new house where your zip code changes
Adding a young driver with a new license
A negative claims or customer service experience
Adding or deleting drivers from your household Increasing or decreasing your driving frequency (e.g. you start working from home or retire)
A substantial drop in your credit score raises your insurance premiums
Buying an antique or historic automobile (if your present company does not provide this kind of special insurance)
5 Steps to switch car insurance company
Here is a 5 step guide to change car insurance company
Compare car insurance quotes: If you're thinking about changing auto insurance providers, request estimates from at least three different companies. Review and compare insurance features, including coverage types, limitations, and deductibles, to those in your existing policy when comparing prices. While comparing car insurance companies, have your declaration page close at hand. This is the one- to two-page summary of your insurance and premium payments.

Be on the lookout for benefits or freebies that can pay you later when comparing businesses. For instance, after three years of service, some companies provide accident forgiveness in their vehicle insurance policy.
Choose the company: When choosing new vehicle insurance, consider not only pricing but also things like coverage options and client complaints. Simply put, you can get a wonderful rate but then you might have to transfer companies after six months due to a difficult claims process. For auto insurers who prioritize the needs of their customers, see our list of the top car insurance providers.
Contact your current auto insurer: Before deciding to move to a new insurance provider after finding the best prices, give your existing provider a call. Ask in-depth questions regarding the organization's cancellation policy and ask whether your present company would match the quote you received from a competitor.

If you want to cancel your insurance, you might need to give your provider sufficient notice – sometimes up to

30 days

.

You will get a refund for any coverage you paid for but didn't use if you paid for the entire six months or a year in advance. For the most reimbursement, cancel your previous policy as soon as possible.
Update with new insurance ID card: Replace your outdated auto insurance ID cards with new ones from your new insurer. Don't forget this step. A digital proof of insurance is permitted in every state, with the exception of New Mexico and Washington, D.C. Some insurers even let you download a digital ID card to your phone.

Your ID cards are easy to obtain thanks to this, but it also makes them a simple task to put off. If you choose to use electronic documents that are saved online, you can easily forget to print them. This is why we keep advising our clients to print their updated insurance ID as soon as they buy a policy.
Inform your car loan provider: If you change insurance providers after having a loan or lease on your automobile, tell your lender or lease provider right away. The majority of automobile loans and leases impose this requirement. Your loan provider may reclaim your vehicle or get a different policy for you, known as a "force-placed policy," if they believe you have canceled your insurance.
What documents do you need to switch car insurance?
A license to drive: Your driver's license is needed by insurers to check your record, and those with spotless histories are charged the lowest rates.
Personal identification number: It's common for insurance companies to request this information since they use it to examine your credit, claim history, and other background information.
Vehicle Identification Number (VIN): The VIN is your car's individual identification number, and it enables the insurer to determine prices depending on the vehicle you'll be using.
Payment model: You need your credit card or routing and account information. The likelihood of a concession for setting up automatic payments is high.
Your insurance provider could ask for evidence that you are eligible for particular discounts, like:
A certificate of completion for a defensive or safe driving course
Paper or other evidence of home ownership
Military identification
Evidence of organisation affiliation (like alumni association, credit union, professional association, etc.)
A transcript or report
When is it a bad idea to change car insurance?
Although switching is always an option, it's not always a good idea. For instance, you might choose to continue working with your present insurance if you have:
Forgiveness for Accident: It stops your auto insurance provider from increasing your premiums following an incident when you were at fault.
Bundled insurance: Drivers who have several policies with the same carrier, such as house and auto insurance, are eligible for bundling.
A concession for loyalty: Your insurance provider could reward your loyalty with a concession once you've reached a certain time. For instance, USAA, Farmers, and Allstate all provide loyalty discounts.
A recent misdemeanor or accident: Your existing policy's rates won't go up until renewal if you get a ticket or have an accident.
How to switch car insurance to a new car?
It doesn't have to be difficult or daunting to transfer insurance to a new vehicle. In most cases, all you have to do is contact your agent. You may also change your coverage online with some insurers. You must give information about your new car, including the VIN, make, model, and year, in order to receive an updated price.
This is also an excellent opportunity to review your policy; to safeguard your money in the event of an accident, you might want to raise the limits or add additional forms of insurance. Many individuals just transfer their insurance, but if your new car is more expensive than your old one, you may find yourself footing the bill for repairs in case you get into an accident.
6 Steps to transfer insurance to a new car
Connect with your insurance company.
Get a revised estimate.
Review your insurance requirements.
Inquire about extra expenses.
Compare prices provided by various companies.
Buy the policy
What is the cost of transferring insurance from an old to a new car?

If your new car is worth more than your old one, your insurance rate will definitely rise. $1,453 is the average annual cost of insurance. That is for full-coverage insurance with liability limits of 100/300/100.
Because of the 100/300/100 limitations, your insurance will only cover specific amounts in the event that you cause an accident. They would cover up to $100,000 in physical damage (such as the cost of repairs) to the other driver's car, $300,000 in medical costs for the other driver, and a maximum of $100,000 for each injured person.
Your exact rate may change based on a number of additional variables, including the year, make and model of your automobile, etc. Your premium may also go up if you expand your coverage limits. A multi-vehicle discount may be available to you if you have many vehicles insured by the same carrier. You can ask your insurer if your insurer provides this benefit.
How soon can I add a new vehicle to my insurance policy?
Although it's ideal to add your new vehicle to your insurance right away, several insurers provide a grace period that offers you more time if necessary.
A grace period is often the length of time you have after your due date to pay your premium before your coverage expires. The grace period is the amount of time you have after purchasing a new automobile to notify your insurance and modify your policy.
Depending on the insurance, grace periods might range from seven to thirty days. To find out how long your grace period is, contact your insurer.
FAQs About Transferring Car Insurance
Can I switch to a new car insurance company if I have an open claim?

Yes, You may change your vehicle insurance company while still having an active claim. The former insurance provider will still pay out your claim as long as you decide to switch when you were still under their protection. If you transfer your auto insurance while there is an active claim, the insurance company won't penalize you.

How often car insurance switching is possible?

Every six months is the simple answer to this question. Generally speaking, you should compare rates each time a big change might affect your rates.

How much time do I have to add a new car to my insurance policy?

Several grace periods are offered by insurers for you to obtain coverage for your new car. Typically, it takes 7 to 30 days. To find out how much time you have, you should get in touch with your insurance provider directly.

Can I switch car insurance companies if I have car loan?

If you have a loan on your car, you are free to swap service providers. Make sure your new insurance accurately shows that your lender or leaseholder is an extra interest while the procedure is still ongoing.

Do car insurance companies refund premiums after switching which I already paid?

Yes, when switching insurers, auto insurance providers should reimburse any premiums that you have previously paid. When you transfer from your prior insurer during the term of the insurance or pay your payment in full, this may occur.
You should contact the firm to ensure you understand its insurance cancellation policy as each one has its unique cancellation policies, some of which may charge a fee.

When to switch car insurance companies (time duration)?

On average, you can consider switching every 6 months.

Would my credit score be impacted if I switch auto insurance companies?

Changing auto insurance providers often has no impact on your credit score. Nevertheless, switching to a different insurer while you still owe money to your prior insurer will hurt your credit.

We generated 12,100,000+ Quotes (...counting), Helping People to Save Money and Time.
Editorial Guidelines: The above is meant as general information to help you understand the different aspects of auto insurance. This information does not refer to any specific auto insurance policy. Coverages and other features vary between insurers, vary by state, and are not available in all states. References to costs of coverages/repair, average or typical premiums, amounts of losses, deductibles, etc., are indicative and may not apply to your situation. We encourage you to speak to our insurance representative and to read your policy contract to fully understand your coverages.
Was this article helpful?
Featured Posts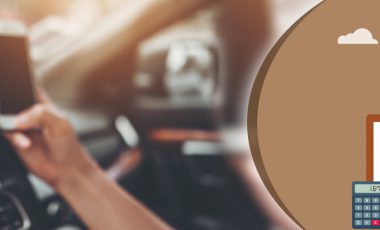 Key Insights Driving under the influence is not only a serious crime, it can also increase your insurance rate to[...]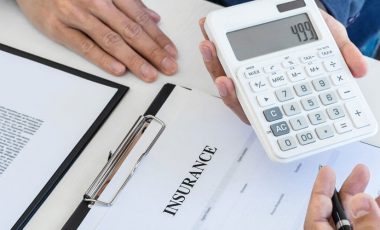 Key Insights Liability car insurance is mandatory for every driver in any state of the country. As per the basic[...]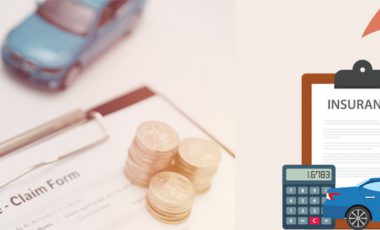 Key Insights The average car insurance rate in any state can vary a lot from driver to driver. There are[...]