About MetLife Insurance Company
MetLife is one of the largest insurance companies in our country with almost 50,000 employees all around the globe. The company is popular for its customer-fir coverage options and variety of discount options. When compared with other insurance companies the number of options for policies and discounts is higher with MetLife. MetLife auto insurance policies are preferable for new car owners as well as senior drivers. But the customer service reviews are mixed about the company with every negative review you can find some positive reviews about the company as well.

Different coverage options, modern features as well as add-ons.

Multiple discount options for the individual as well as group policies.

A good option for rental damage coverage.

Strong consumer as well financial strength ratings with less number of complaints.

Affordable rates as compared to other leaders.

Customer support is not available 24/7.

Average ratings for customer experience .

The online quote generation system does not work for every state.

We generated 12,100,000+ Quotes (...counting), Helping People to Save Money and Time.
MetLife Insurance Reviews and Ratings
J.D. Power: 886
NAIC: 1.00
A.M.Best: A+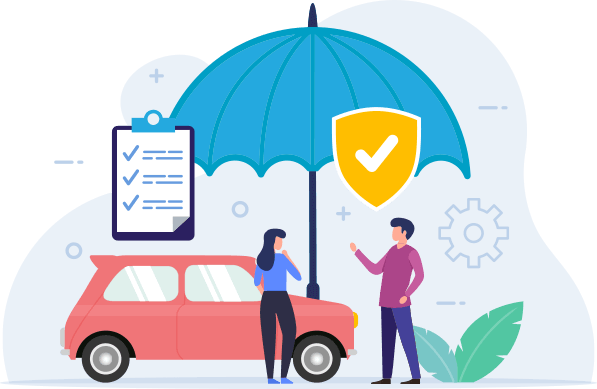 BBB: A-
S&P: BBB+
Moody's: A3
A.M.Best is a reliable choice as an insurance rating organization and MetLife has scored an A+ in its rating. Along with that the S & P score and Moody's score are also above average displaying the strong financial status of the company. Which ultimately displays the claims-paying capability of the company.
MetLife Auto Insurance Quotes For Different Driver Profiles
| Drivers Age / Ticket Profile | For Good Drivers | With At-fault Ticket | With DUI Ticket | With Speeding Ticket |
| --- | --- | --- | --- | --- |
| 16-20 Year Old | $212 / Month | $275 / Month | $359 / Month | $254 / Month |
| 21-24 Year Old | $104 / Month | $134 / Month | $176 / Month | $124 / Month |
| 25-34 Year Old | $98 / Month | $127 / Month | $166 / Month | $117 / Month |
| 35-44 Year Old | $93 / Month | $120 / Month | $158 / Month | $111 / Month |
| 45-54 Year Old | $87 / Month | $113 / Month | $147 / Month | $104 / Month |
| 55-65 Year Old | $82 / Month | $106 / Month | $136 / Month | $97 / Month |
| 65+ Year Old | $79 / Month | $102 / Month | $134 / Month | $94 / Month |
MetLife Auto Insurance Discounts
MetLife offers some amazing discounts to drivers in the USA. Even though the options of discounts are not that much as compared to other companies. Below are some top discount options from MetLife car insurance company:
Discount for buying policies for Multi-vehicle from MetLife.
Multi-policy bundling discount.
Completing the defensive driver course discount.
Qualifying for superior driver category discount.
Installing safety devices in the car discount.
Anti-theft device discount.
Discount for good students that have maintained good scores.
Selecting automated payments discount.
Affinity discount for businesses, fraternities, sororities, and even clubs.
My Journey discount.
MetLife Auto Insurance Policies
As a leading car insurance company drivers expect a lot of different car insurance policies from MetLife. Below is the list we have curated for reference:
Legal Defense Coverage
MetLife's MyDirect Policy
| State / Coverage | Minimal Liability | Basic Premium | Full Premium |
| --- | --- | --- | --- |
| Georgia | $96 / Month | $152 / Month | $193 / Month |
| Michigan | $94 / Month | $156 / Month | $191 / Month |
| Florida | $97 / Month | $153 / Month | $192 / Month |
| South Carolina | $92 / Month | $167 / Month | $198 / Month |
| Texas | $76 / Month | $139 / Month | $173 / Month |
| Alabama | $79 / Month | $132 / Month | $169 / Month |
MetLife provides all the basic liability coverage as well as some extra modern coverage that drivers can add along with their existing policies. The best part about MetLife is; MetLife's MyDirect and Rideshare Driver Insurance and Commercial Auto Insurance policy. This makes the company stand out from the competition.
MetLife Insurance Complaints and Customer Satisfaction
Customer Claims Satisfaction
The customer satisfaction rate of MetLife insurance company is above average as compared to other companies. If compared to some of the top leaders then the satisfaction rate can be lower as well.
The J.D. Power score of the company is 886 of 1000, this score is higher than the average score. This shows the reliability of the company is higher. There are companies like USAA that have higher than the average J.D. Power rates.
Consumer Complaints
The number of complaints against MetLife is not much high but yes just like other companies the reviews are negative as well as positive. This is the reason that the NAIC score of MetLife is lower than most of the other competitors like USAA.
The national association of insurance commissioners (NAIC) can provide the data of consumer complaints that are filed against an auto insurance company anywhere in the country. The NAIC score of MetLife is 1.00 which is exactly equal to the national media NAIC score that is declared by the association. Any company that has scored higher than the average is considered less reliable in terms of consumer satisfaction.
Other MetLife Insurance Product Options
The home and auto insurance business of Metlife Inc has been acquired by Farmers Insurance Group. If you are not able to find some coverage options in the list then you might have to check the Farmer Auto Insurance section.
Motorcycle Insurance
Homeowners Insurance
RV Insurance
Renters Insurance
Business Insurance
Condo Insurance
Life Insurance
Boat Insurance
Pet Insurance
Umbrella Insurance
MetLife Auto Insurance
FAQs
Q
How to file a MetLife insurance claim?
A
There are two ways to file a claim with MetLife; Online and Offline. Either you can visit the company's nearby office and provide information about the accident and damages. Or else you can file a claim online from the website. You will have to upload all the images and explain the accident. An inspector will visit to check the damages and then only your claim will be processed.
Q
What is the timeline for the MetLife payment releasing process?
A
The timeline to release the claim's money depends on a lot of different factors for each insurance company. The same goes with MetLife; the company will check the severity of damages, the reality behind the accident, and different other factors and then will release the payment. On average, the minimum time MetLife takes is 5 working days to make a payment.
Q
What are the BBB car insurance reviews for MetLife?
A
Searching about "MetLife car insurance reviews BBB" on the internet will take you to the official BBB website. There you can check drivers from all over the country have posted more than 700 complaints against the company.
Q
How much is the average MetLife car insurance quote?
A
The average car insurance rate for MetLife is $1567 which is higher than the national average rate for car insurance.
Q
What is the MetLife address?
A
The company has multiple offices all over the country and even around the globe. The headquarters of MetLife insurance is situated in New York at 200 Park Avenue New York, NY 10166 United States.
Q
What is the MetLife insurance claims phone number and fax number?
A
You can contact MetLife insurance company on a toll-free number: 1-877-638-2862 or else you can call on: 800-638-5000 for all your queries. The fax number of the company is: 1-800-230-9531.
Get best cheap car insurance quotes in 1 minute.
Editorial Guidelines: The above content is meant as general information to help you understand the different aspects of auto insurance. This information does not refer to any specific auto insurance policy. Coverages and other features vary between insurers, vary by state, and are not available in all states. References to costs of coverages/repair, average or typical premiums, amounts of losses, deductibles, etc., are indicative and may not apply to your situation. We encourage you to speak to our insurance representative and to read your policy contract to fully understand your coverages.