Indiana SR22 Car Insurance: Every Driver Should Know
SR22 insurance Indiana is not your typical car insurance. It's a certificate of financial responsibility, verifying that the holder possesses the required amount of liability coverage mandated by the state. This certificate acts as a guarantee to the Indiana Bureau of Motor Vehicles (BMV) that an individual is maintaining their state-required amount of car insurance.
What are Indiana SR22 insurance requirements?
In Indiana, SR22 insurance requirements ensure that drivers have adequate coverage to protect themselves and others in the event of an accident. Here's what those requirements entail:
Bodily Injury per Person: Minimum $25,000 coverage.
Bodily Injury per Accident: Minimum $50,000 coverage.
Property Damage: Minimum $25,000 coverage.
These requirements ensure adequate coverage in case of accidents, providing financial protection for both you and others on the road.
Who requires SR22 insurance in Indiana?
SR22 insurance in Indiana is typically required for drivers who have had their licenses suspended due to serious traffic violations, DUIs, or being at fault in an accident without adequate insurance. It's a way for the state to ensure that high-risk drivers are adequately insured before getting back on the road.
How much is SR-22 insurance in Indiana?
In Indiana, drivers with a DUI on their record can expect to pay around $619 annually for minimum coverage car insurance with an SR-22, which rises to $1,289 per year for full coverage. It's worth noting that an SR-22 may also be necessary for at-fault accidents, major speeding tickets, or other offenses. These drivers generally face higher insurance costs due to being perceived as higher risks by insurers compared to those with clean driving records.
Which companies offer SR22 insurance Indiana?
Several car insurance companies in Indiana offer SR 22. Some of well-known that typically offer such as:
How long do you need an SR 22 in Indiana?
In Indiana, drivers typically need to maintain their SR 22 insurance for a period of three years. However, the exact duration can vary based on the severity of the driving violation and individual circumstances.
What is Non-Owner SR22 insurance Indiana?
In Indiana, non-owner SR 22 insurance is designed for individuals who don't own a car but still need to show they're financially responsible. Think of it as a safety net for drivers, ensuring they meet the state's liability requirements even if they don't own a vehicle. It's all about the driver, not the car. So, if you're in Indiana and find yourself without a car but still need to drive occasionally, non-owner insurance is a smart and legal way to stay protected on the road. It's not just about compliance; it's about peace of mind.
What is the cost of Non-Owner SR 22 in Indiana?
Auto insurance for non-car owners in Indiana averages around $28 per month, below the national average of $43. However, rates vary significantly based on factors like your driving history, age, and the vehicle you're insuring, overshadowing the impact of your location. So, while Indiana seems affordable at $28, your actual cost hinges on these personal and vehicle-related variables.
What is SR50 insurance in Indiana?
In Indiana, SR50 insurance serves as a distinctive certificate that attests to the Bureau of Motor Vehicles (BMV) that a driver has active car insurance. While the SR22 form guarantees future financial accountability, the SR50 verifies present insurance coverage, detailing the commencement and conclusion dates of a policy.
What is the difference between SR50 and SR22 in Indiana?
In Indiana, SR50 and SR22 are both forms of insurance filings, but they serve different purposes:
SR22 Coverage: The SR22 stands as a testament to one's financial accountability, ensuring they possess the mandated minimum liability insurance, especially after certain driving misdemeanors like DUIs or recurrent traffic infractions. It's predominantly mandated for drivers deemed high-risk, aiming to restore their driving rights. A lapse in insurance during an active SR 22 can result in severe repercussions, including the suspension of one's license.
SR50 Coverage: Conversely, the SR50 acts as an affirmation of one's existing insurance coverage. It becomes imperative when one is part of an accident and couldn't furnish insurance proof then and there. The SR50 confirms the insurance status during the mishap.
To encapsulate, while both SR22 and SR50 pertain to insurance documentation in Indiana, the SR22 primarily vouches for financial responsibility post certain driving misdeeds, while the SR50 confirms one's insurance status during an unforeseen event.
In summary, while both SR 22 and SR50 are related to insurance filings in Indiana, an SR22 is primarily associated with proving financial responsibility after specific driving offenses, whereas an SR50 verifies your insurance coverage at the time of an accident.
How to get SR-22 insurance in Indiana?
Obtaining SR22 insurance in Indiana is a systematic process tailored for those needing to demonstrate financial responsibility. Start by contacting a state-licensed insurance agency. Express your need for an SR-22 certificate and select a policy that aligns with Indiana's liability requirements.
Once you've secured the policy, the insurance provider will file the SR 22 form with the Indiana Bureau of Motor Vehicles (BMV) on your behalf. It's crucial to maintain the policy without lapses to avoid potential penalties.
Remember, the SR22 isn't just insurance, but a pledge of your commitment to safe and responsible driving in Indiana.

We generated 12,100,000+ Quotes (...counting), Helping People to Save Money and Time.
Editorial Guidelines: The above is meant as general information to help you understand the different aspects of auto insurance. This information does not refer to any specific auto insurance policy. Coverages and other features vary between insurers, vary by state, and are not available in all states. References to costs of coverages/repair, average or typical premiums, amounts of losses, deductibles, etc., are indicative and may not apply to your situation. We encourage you to speak to our insurance representative and to read your policy contract to fully understand your coverages.
Featured Posts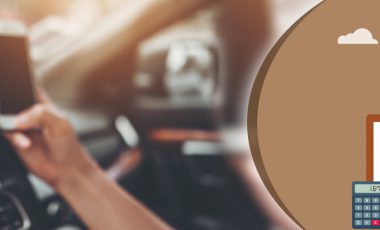 Key Insights Driving under the influence is not only a serious crime, it can also increase your insurance rate to[...]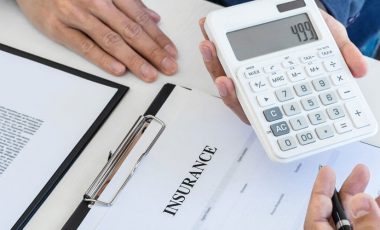 Key Insights Liability car insurance is mandatory for every driver in any state of the country. As per the basic[...]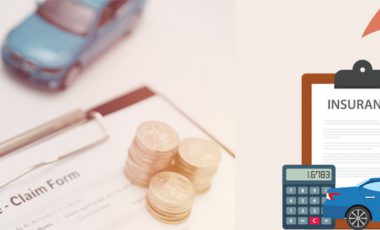 Key Insights The average car insurance rate in any state can vary a lot from driver to driver. There are[...]